File recovery is an expensive business because of the presence of technological glitches that make it impossible for a person to safeguard their key documents, photos, and other data. Nonetheless, it provides little comfort to those, even with good backup schedules, who suddenly find themselves in a stomach-churning feeling of data loss. As soon as you detect data loss, you simply stop using the affected partition immediately. Fortunately, you do have an excellent opportunity to retrieve back the lost data without using an expensive purchase or making a trip to an expensive recovery specialist. The article discusses in detail about five of the best free file recovery Mac tools.
Top 5 Free File Recovery Software for Mac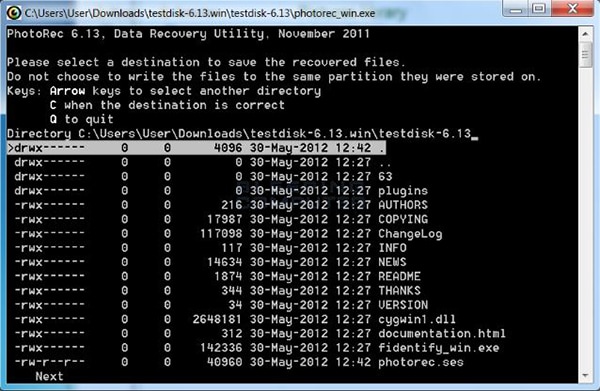 PhotoRec from CG Security is a free utility tool that is capable of retrieving data from formatted, corrupted, or deleted partitions from the Mac system. An unusual characteristic of the software is its ability not to write anything to memory directory during the recovery process. It offers easy to use command prompt that helps an individual to retrieve deleted content with ease. The program has everything that a beginner wishes of a recovery tool - a walk through every step, selection of drive and partition, selecting options, features, and the list of recoverable data. In general, the program automatically highlights the best option based on the input from the user. All the user requires is clicking the enter key to allow the program to analyze the selected disk and retrieval as much content as possible.
Pros:
Powerful low-level disk repair and recovery system
Powerful search engines to retrieve as much data as possible
Scan technology incorporated in the software performs the action at a faster speed
Cons:
Absence of graphical user interface makes it difficult for a beginner to dwell with the layout of the software
Data recovery is no longer an expensive task. The free utilities as explained above for Mac users provides an excellent opportunity to retrieve as much content as possible from a damaged or corrupted partition of the hard disk.