Burning videos, audios and other types of files on DVDs can be a great way to free up space on your laptop. If you allow the files to use all space on your laptop, the device may start slowing down and becoming so annoying to use. Apart from freeing up storage space on your laptop, burning files on DVDs will also allow you to play videos on your DVD player, Xbox, home theater system and so on. There are many laptop DVD burner that you can use to burn your files on DVDs. The following are the best 5 DVD burn for laptop. You will create DVDs for easy viewing and storing.
Top 5 Best DVD Burning Tool to Burn DVD on Laptop Easily
#1. DVD Creator
iSkysoft DVD Creator for Windows is uniquely designed for burning DVDs from ordinary videos as well as audio files very fast. It can work with any type of DVD menus in order to fit your special requirements on themes. It comes with plenty of custom DVD templates that you will find to be very useful during the burning process. You can use the templates to personalize your videos any way you want. Additionally, you can use this software program to create slideshows with your favorite background music. This DVD burner for laptop has a built-in editor that you can use to edit your videos before your burn them to DVD. With its preview ability, you can be able to the check effects and menu style of the video and make sure that they are what you want before burning the DVD. You will also not have a hard time learning how to use this program because it has a very simple interface with easy to use operation.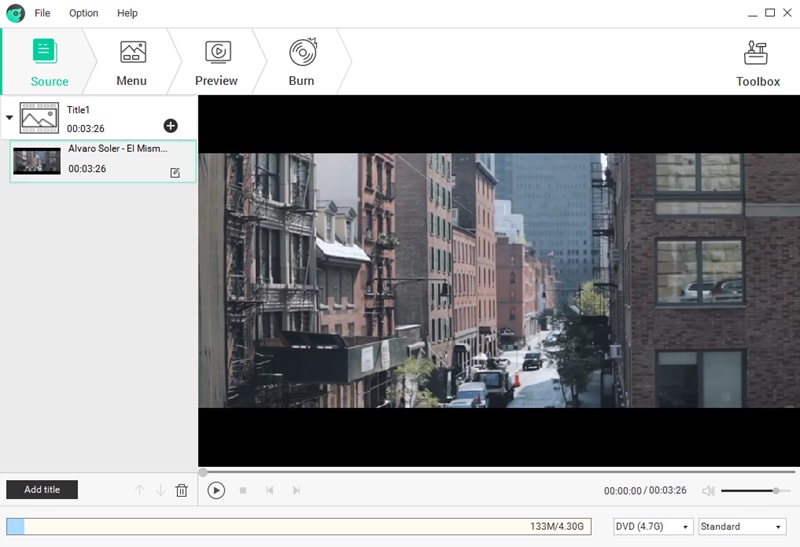 #2. Windows DVD Maker
If you have installed windows operating system on your laptop, you can use Windows DVD maker to make your own DVD very easily. It designed to allow you to create DVD movies that can be played with DVD playback software or standalone consumer DVD players. You can use it on various Windows platforms, including Windows XP, Windows 7, Windows Vista, Windows 8 and Windows 10. It supports up to sixty video formats. You can use it to convert MP4, AVI, FLV, WMV, DIVX and many other video formats to other formats of your choice with ease. It also gives you a lot of premium features for editing as well as creating very stunning DVDs. You will have a lot of templates to choose from if you want to enhance your homemade videos to have a professional Hollywood look. It has the ability to burn DVDs in multiple sessions and has a function for erasing contents on your DVD.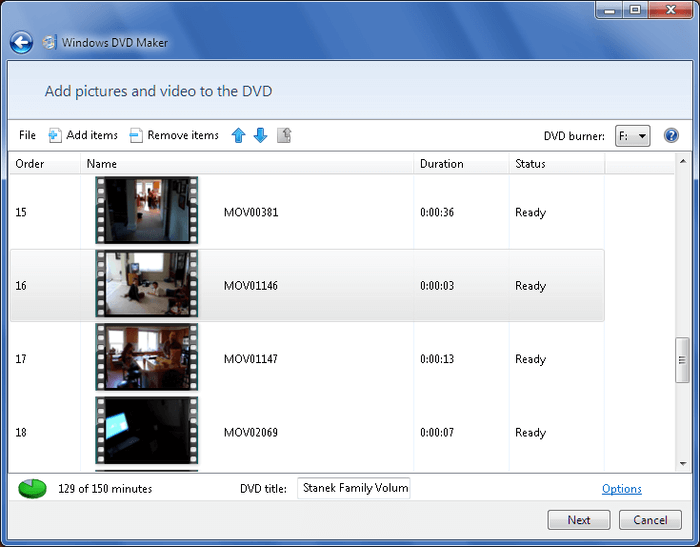 #3. Sothink DVD Movie Maker
With this laptop DVD burner, you will be able to convert your movie files into DVD format and then burn them to discs to be able to view them on DVD players. It has a very simple and attractive user interface that will not give you a hard time learning to use at all. It also has very nice editing features that you can use to personalize your videos the way you like. You can be able to add multiple video files in a batch and convert several formats at the same time. Its size is very small, and as a result you do not to need to worry about it taking up a lot of space on your laptop or slowing down your machine. You can save the final DVD video that you will create with it to your computer hard disk drive as ISO or DVD folder.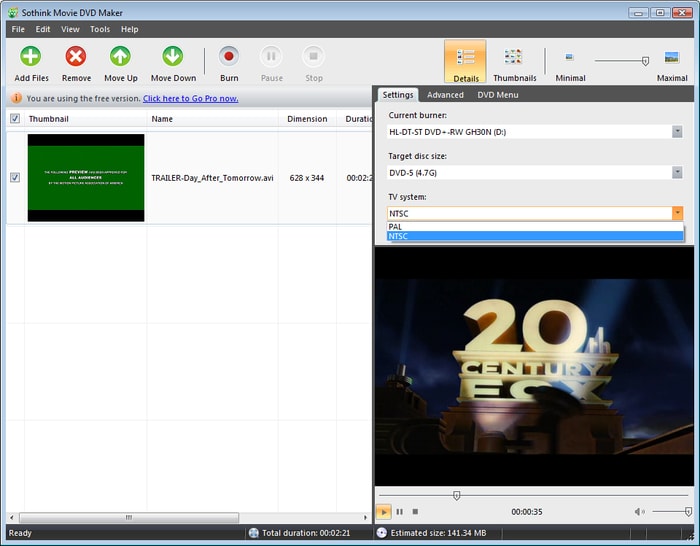 #4. GMT DVD Maker
This is an interesting laptop DVD burner that will help you burn multiple SD as well as HD formats such as M4V, MP4, MPG, MOV, VOB, MKV and so on. It also allows you to personalize your DVD menu the way you wish using your favorite background music and picture. It is a simple yet functional software program that you can use to burn a wide array of various files onto DVDs. One of things that you would love about it is the ability to burn hybrid DVDs that have both cue and bin lines. It also supports the burnings of Dreamcast discs by simply deselecting the advanced option of burning multiple sessions. It has a wide range of DVD templates to choose from if you want to customize the files that you are burning onto DVDs. Before you go ahead to burn videos onto the DVDs, you can adjust their resolution as 16:9 or 4:3 depending on the screen size of your player. You are also free to save the videos that you are burning to DVD disc, ISO image file or DVD folder with high output.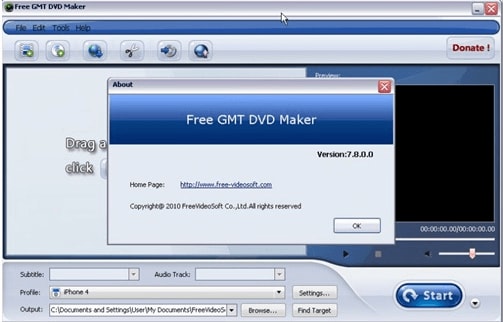 #5. DeVeDe
This is a free DVD burner for laptop that you can use to burn movies and other files onto DVDs on your laptop. It is designed to help you convert open source videos to DVD format so that they can be playable on home DVD players. The main interface of the program has all the modes that it operates in, including VideoCD, VideoDVD, Super VideoCD, China Video Disc and DivX/MPEG-4. It also has advanced options that allow you to edit the videos before burning them to DVD. It has a really simple and intuitive interface that will not give you any trouble using even if you are a beginner. A notable feature is the preview function on the DVD menu that allows you to preview the files you want to burn and make sure that the sound and images are in perfect sync. You can also choose between PAL and NTSC format when burning with this application. It also has support for multiprocessors, a feature that you will find to be very useful when you want to burn many DVDs. Another great thing about this software program is the fact that it allows you to encode subtitles into your videos (specifically MPEG files). It is a program that can be used by almost anyone, whether you are a beginner or a more technically inclined expert.