Looking for a DVD menu creator for Mac (macOS High Sierra) or Windows to make unique and professional DVD menus? No worry! Here we pick up top 10 best DVD menu creator that allow you to burn DVD and personalize your DVD menu with DVD menu templates. Choose the one you like to create a charming DVD menu to make our DVD special.
Top 10 Best DVD Menu Creator for Mac and Windows
#1. DVD Creator (Mac and Windows)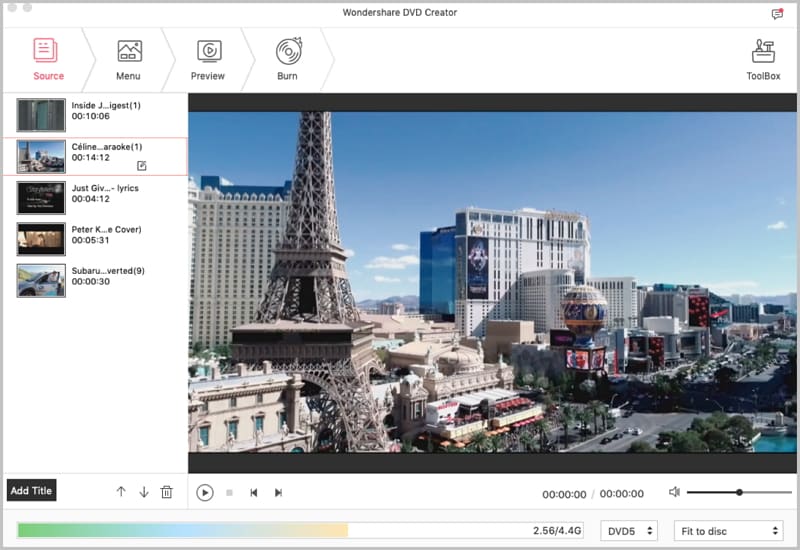 This best DVD Creator for Mac (10.12 macoOS Sierra) and Windows is specially designed to burn DVDs with any types of DVD menus to fit your special needs on the themes. Just double click on the DVD menu you want, you can apply it to your videos. Or you can directly download DVD menu templates from its built-in menu downloader. You can go to the guide on how to create a DVD menu. Below are the main features of this DVD menu software:
Key Features of DVD Creator:
Brand new user-friendly interface
Provide a plenty of DVD menu templates
Edit videos before burning with built-in editor
Burn DVD from any video and audio formats
Import photos to make slideshows and burn to DVD
---
#2. DVDStyler (Mac)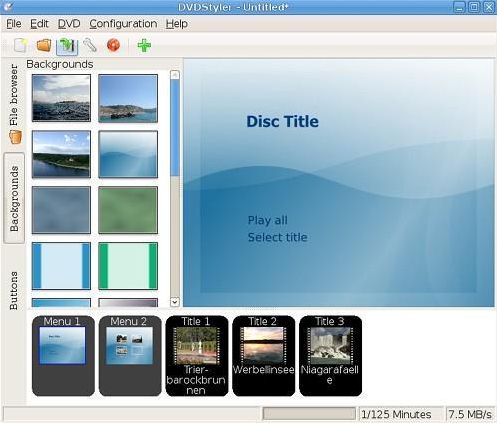 DVDStyler is a DVD menu software that facilitates the creation of DVDs with finesse. The software has a cross-platforms interface that allows for making DVDs with video files that van be played on any individual DVD player. The software also supports the feature of designing DVD menus.
Pros:
The burning and creation of DVD videos with individual menus that can also be interactive.
Users can pick from the preset list of menu templates or design their unique DVD menu.
Cons:
It can provide a roundabout process to burn DVDs by creating an ISO to then burn it.
It can prompt for a codec that is not available with silent videos and thus refusing to burn them.
---
#3. Disco (Mac)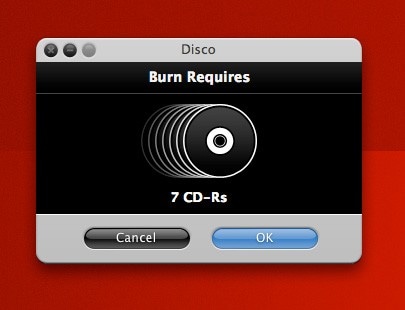 Disco is a highly utilitarian DVD menu builder that does not only handle burning DVDs but comes with unique features to assist the user. It can keep a tab on burnt files to see when and where they were burned. It also comes with flexible options like support multi-session burning of DVDs and disc image modifications.
Pros:
It has a feature known as 'Spanning' the measure the size of the data that needs to be burnt and shows the amount of DVDs required to burn them, and without breaking the process it has to be just fed the necessary number of DVDs to complete the burn.
The workflow interface on Disco is animated and easy to understand, and adapts to the user's specifications.
Cons:
Its option of Preferences is spread across various menus, much to the inconvenience of users.
Other interface issues include the absence of the three colour-coded buttons found in other Mac softwares, and the cross-fading is not smart enough.
---
#4. LiquidCD (Mac)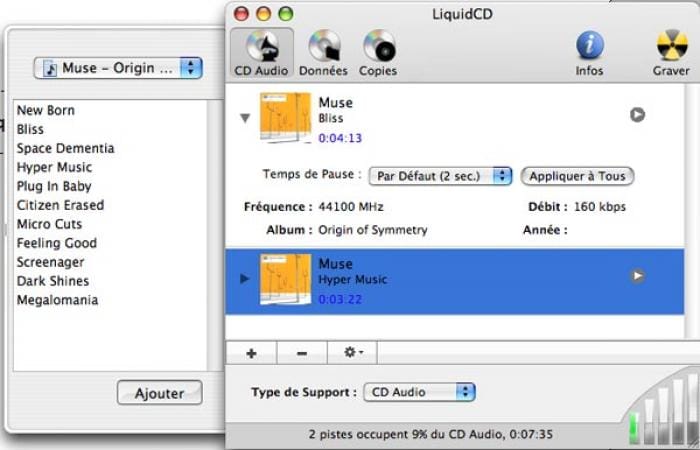 LiquidCD is a DVD menu program that is compatible with the Mac operating system. It is a simple but functional software that can burn broad array of file types onto a DVD. It provides the facility of letting users burn hybrid DVDs that have both cue/bin files.
Pros:
The wide range of file types and media that the application is capable of burning.
It also facilitates the burning of Dreamcast CDs by simply deselecting the advanced option of 'Burn multi-sessions'.
Cons:
Its limited 'Preferences' option that can only look for updates.
It also is ridden with various bugs that need to be addressed.
---
#5. BurnX (Mac)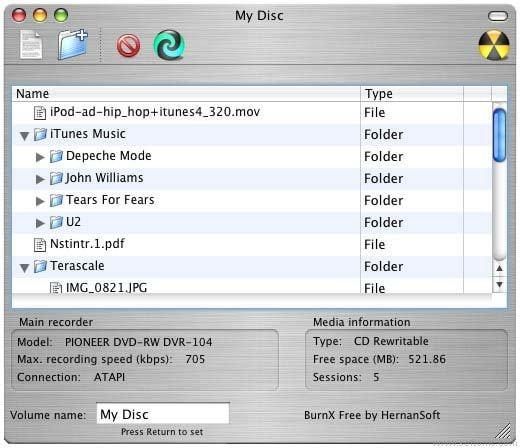 BurnX is another DVD menu creator that comes compatible with the Mac OS X. The software is known to be suitable for DVD burning that involve hybrid formats of media and file types. It employs the drag-and-drop interface for DVD burnings.
Pros:
The ability to burn a disc in multiple sessions.
It has the function of erasing the contents in a CD or DVD.
Cons:
Being only compatible with the Mac OS X.
Occasionally burning poor quality DVDs.
---
#6. DeVeDe (Windows)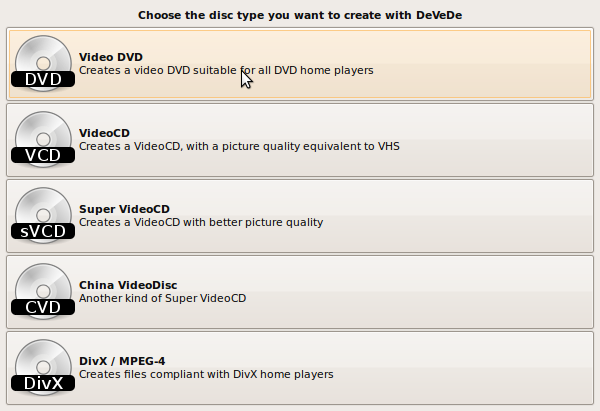 DeVeDe is a DVD menu creator that helps users to convert open-source videos to DVDs. The platforms lets users take any video in any format and convert it into one of the media types that support DVD images and finally prompts the user to burn it onto a disc.
Pros:
The ability to allow users to preview certain videos with particular settings.
It has a option in its menu allowing users to see documentation.
Cons:
DeVeDe is only compatible with the later versions of the Windows operating system.
Its options are not adequate for professional usage.
---
#7. VobBlanker (Windows)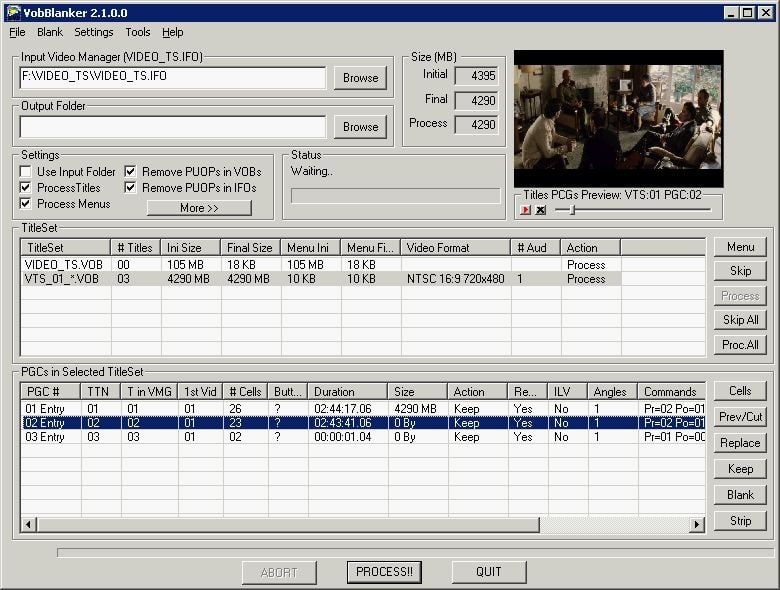 VobBlanker is a DVD menu maker for editing DVDs that comes compatible with the Windows system. The tool is employed to replace, blank, strip and cut titles from media files. It also works equally on individual cells or program chains. The tool also comes handy when users need to preview, blank or delete menu options in DVDs.
Pros:
The tool can be used to specially handle VOB files.
It makes for a vital ingredient in a group of DVD copying tools.
Cons:
VobBlanker is only compatible with the various versions of the Windows operating systems.
It is specifically an editing tool for VOB files, and hence has limited usage.
---
#8. Avi2DVD (Windows)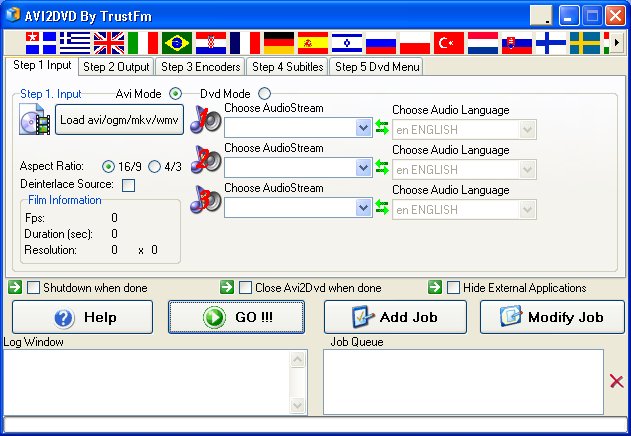 Avi2DVD is a DVD menu maker that is compatible with the Windows Vista and Windows 7 operating systems. It helps users convert media files of various formats like Mkv, Wmv, Ogm, Avi, Mp4 to formats like Vcd, Svcd, or DVD. Its simple interface is preferred by many users when it comes to conversion of media files into DVDs.
Pros:
The ability to accept files with multiple audio-streams and a maximum of three external subtitles.
The quality of the tool's videos is high definition be it a mkv, avi or mp4 file.
Cons:
The encoding process is not simple.
The functional efficiency of the tool can be unstable.
---
#9.CDBurnerXP (Windows)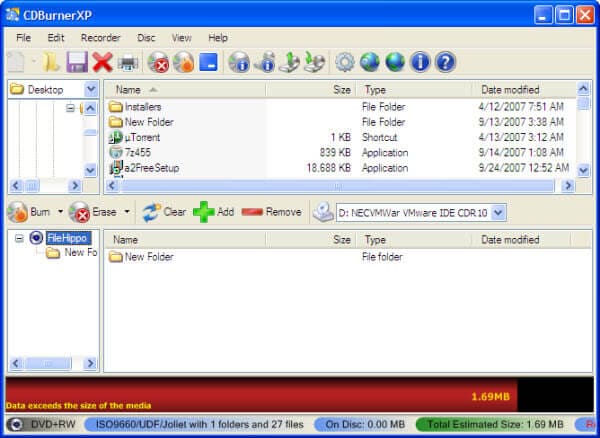 CDBurnerXP is software that can assist in burning CDs and DVDs, that include the latest formats of HD-DVDs and Blu-Ray. Besides it has the capability to create and burn ISOs, and also has a very handy Multilanguage interface.
Pros:
It can burn audio-CDs without leavings gaps between the tracks.
It can make discs that can be booted later.
Cons:
It is not up to the task of verification after burning DVDs.
The interface can be complicated for users of file managers.
---
#10. DVD Flick (Windows)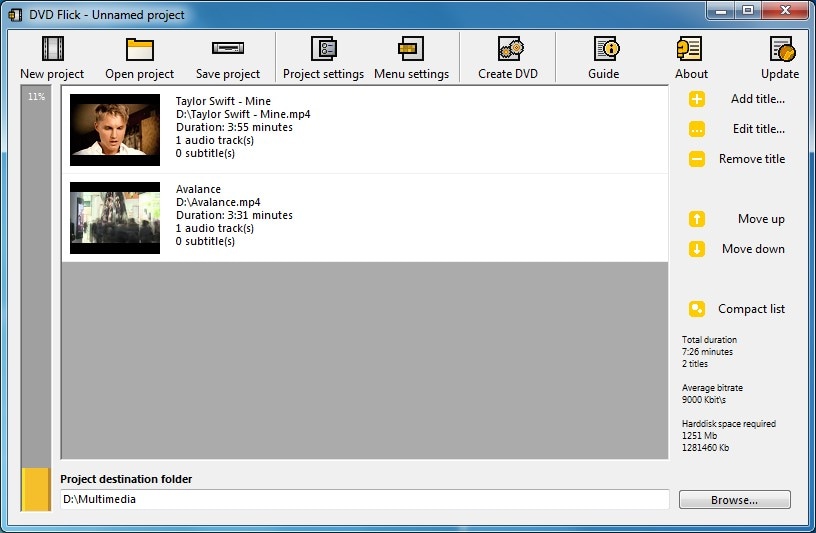 DVD Flick is a DVD burning application allowing you to custom DVD menu that is compatible with the Windows OS. Its functions include the capability of being able to burn multiple video files that are stored in your system's hard drive to a DVD that will play back on any standalone DVD player. Moreover it lets users add subtitles, audio tracks and a menu for their ease.
Pros:
The software supports the burning of more than 45 different formats of files.
It has a user-friendly interface.
Cons:
The fact that it uses up a big amount of the processor's power while burning.
The menu options can be inconsistent and inadequate.
---
Choose the Best DVD Menu Creator
| Name | Supporting OS | Multiple DVD menu types | Different menu background | Support to apply menu music | Support custom DVD menu |
| --- | --- | --- | --- | --- | --- |
| DVD Creator | Mac/Windows | Yes | Yes | Yes | Yes |
| DVDStyler | Mac OS | Yes | Yes | Yes | Yes |
| Disco | Mac OS X 10.4.3+ | Yes | Yes | Yes | Yes |
| LiquidCD | Mac OS X | Yes | Yes | Yes | Yes |
| BurnX | Mac OS X | --- | --- | --- | Yes |
| DeVeDe | Windows XP, Vista, 7, 8 | Yes | Yes | Yes | Yes |
| VobBlanker | Windows XP, Vista, 7, 8 | --- | --- | --- | Yes |
| Avi2DVD | Windows XP, Vista, 7, 8 | Yes | Yes | Yes | Yes |
| CDBurnerXP | Windows XP, Vista, 7, 8 | --- | Yes | Yes | Yes |
| DVD Flick | Windows XP, Vista, 7, 8 | Yes | Yes | Yes | Yes |
---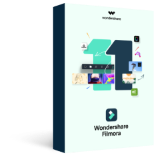 Filmora Video Editor for Mac (or Filmora Video Editor for Windows) helps you to edit video and add effects to the video, and then burn the video to DVD.
Trim, combine, rotate, crop and split video with easy-to-use tools.
Apply wonderful video effects to make your video attracting.
Directly burn video to DVD in high quality.