DVDs and Blu-Ray discs are great for storing various forms of media content, including movies, games, music, software application and others. They also allow you to easily access the stored files either on your TV using a DVD player or on your computer. However, they have one major drawback; the longer you use them, the more their quality wanes and over time, they become almost impossible to use. As a result, most people who use DVDs prefer to burn them for back-up, so that when the original disc becomes unusable or gets lost, they do not have to buy a new one. However, this presents another problem, some discs are copyright protected, which makes it impossible to burn them. We should know the fact that burning DVD that is protected is not legal, so this guide will help you to burn unprotected DVD in an easy way.
How to Burn Unprotected DVD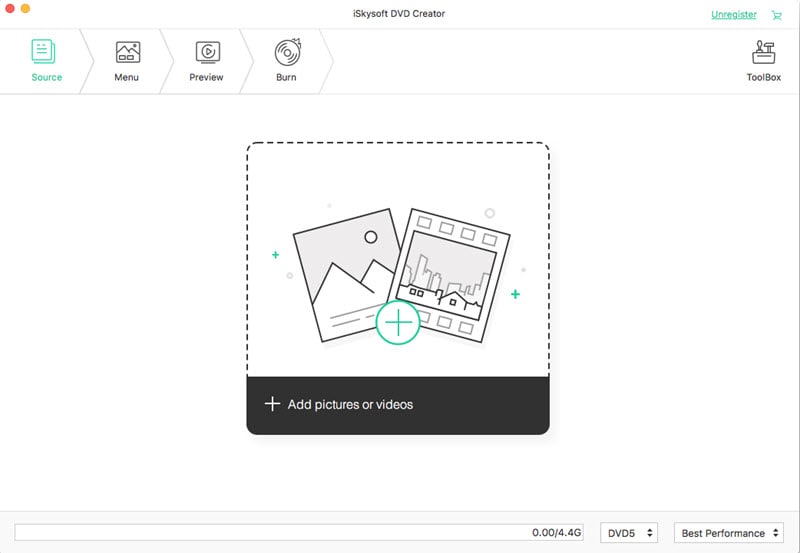 Copyright protected discs are impossible to burn with most of the DVD burning software that are available. There are some topnotch DVD burning programs that are able to even burn unprotected discs. One such software is iSkysoft DVD Creator for Mac (or iSkysoft DVD Creator for Windows), which is able to burn unprotected discs. It is a professional DVD burning program that allows you to burn your video, photos, and audio files to DVDs or Blu-Ray discs. You can also use the program to create bootable discs for your PC, as well as make a copy of an already existing disc.
Key Features of DVD Creator
It comes with a DVD burner that allows you to create burn various file formats, including MP4, AVI, WVI, ISO images, audio files and others to a DVD. You can also use the burner to create a copy of an already existing DVD.
DVD Creator comes with several DVD menu templates, which you can use to personalize your DVD depending on your theme preference.
It is also equipped with video editing tools, which allow you to edit your videos before burning them. Using this feature, you can crop, trim, enhance, place watermarks and rotate your video as you see fit.
To ensure you do not make any mistakes when burning your DVD, the program is equipped with a preview feature, which allows you to preview your DVD before you burn it.
Steps to Burn a unprotected DVD
Step 1
Launch the DVD Burner
Download the DVD Creator. Install the application on your computer and then launch it. On the main user interface that appears, click on "Create a New Project" to start the process of burning your DVD.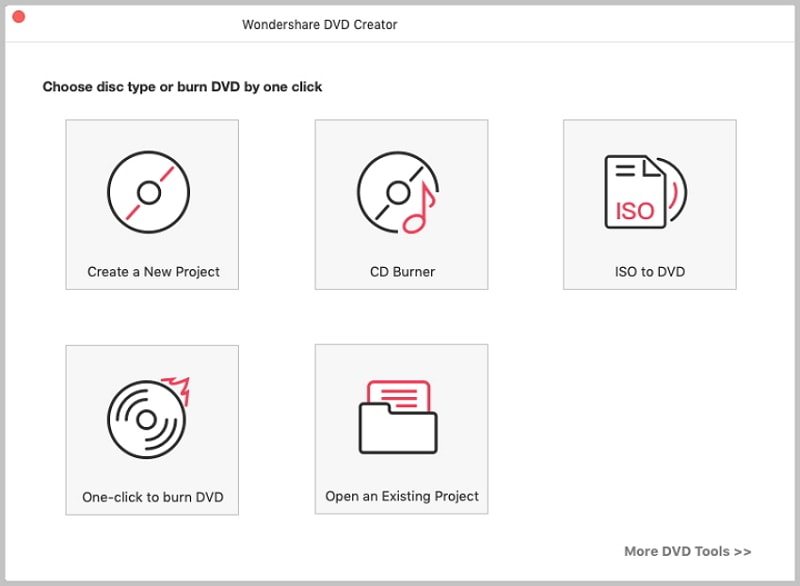 Step 2
Import Videos to the Program
Import the files you want to burn to the DVD using the drag-and-drop method or by clicking the "+" button on the main interface and adding them.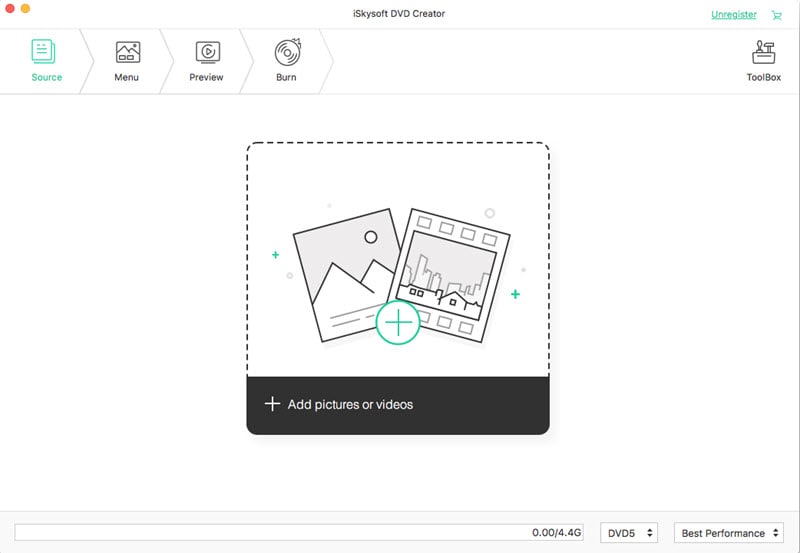 Step 3
Edit Videos Before Burning
To edit your files, select the individual file you want to edit and then click on the "Edit" button. Follow the instruction on the editing wizard that appears to edit then save your file. Click on the "Menu" button located at the bottom right corner of the interface to personalize your DVD menu.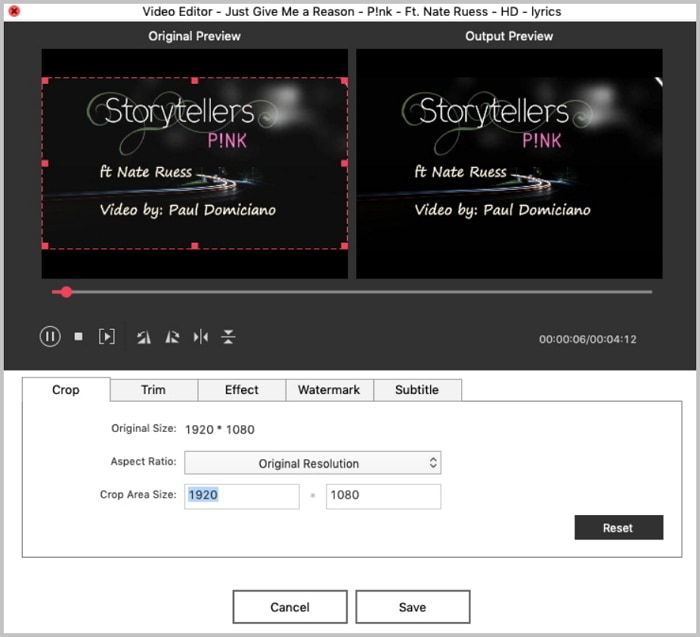 Step 4
Start Burning Unprotected DVD
Click on the "Burn" button once you have completed, select your output preferences, and then start burning your DVD.