ImgBurn is a free DVD recording application that you can use to burn MKV files to DVD. When it was first introduced into the market, it was meant to be used as a pure image burner. However, it incorporated many burning options as the years passed. To use ImgBurn to burn MKV to DVD, the following is what you need to do.
Step 1: The first thing will be download this program and install it on your computer.
Step 2: After that, open it and then select "Write files/folders to disc" from the window.
Step 3: In the next window, look for the "open folder icon" and then click on it. Then go to the folder that contains the files that you want to burn and then load then into your ImgBurn.
Note that you will be burning the MKV files without converting them into a format that is not DVD ready. If you need your files to be burned in a DVD ready format, convert them first and then use the same procedure to burn them.
Step 4: Once you have successfully loaded the MKV files that you want to burn onto ImgBurn, click the Calculator Icon in the program window to view the size of the project and verify if it will fit on the DVD.
Step 5: The next step will be to specify the write speed, and then click the Options tab to specify the file system, and then click the Labels tab to continue. Specify the name that you want the DVD to have.
Step 6: Make sure that everything is fine and then click OK to start burning the files to the DVD.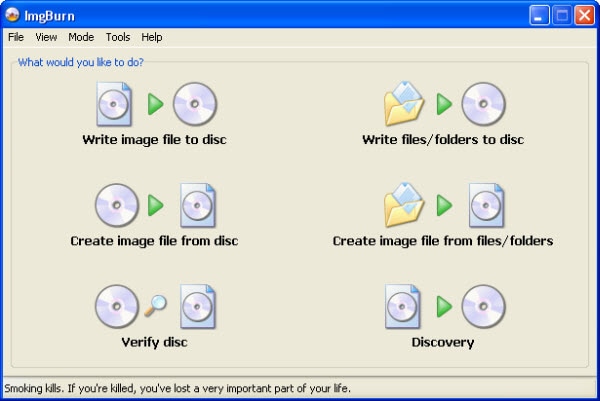 How to Burn MKV to DVD with ImgBurn Alternative
To make things easier when burning MKV to DVD, you should use iSkysoft DVD Creator for Mac (or iSkysoft DVD Creator for Windows). You do not have to endure the tedious procedure or frustration of using other burners because this program makes the whole process so easy. It allows you to convert DVDs and create DVD files on Mac PC with absolute ease so that you can play them directly on Mac's DVD player or on your TV screen.
Why choose this ImgBurn alternative
It allows you to burn video files to DVD discs or folders with absolute ease.
It has useful slideshow tools, editing functions, as well as lots of DVD menu themes can being used to create stylish DVDs effortlessly.
It allows you to make DVD movies from web videos from sites such as YouTube and Vimeo.
Its interface is very easy to use and has self-explanatory options.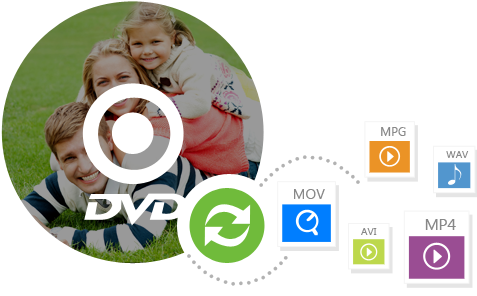 Steps to Burn MKV to DVD using ImgBurn Alternative
Step 2

Import MKV into the Application

When the interface opens, you will need to look for the "+" icon on the top right corner and then click on it. A pop up window for choosing MKV files will come up. Then locate the MKV file you need to burn to DVD and then add it to the DVD creator. You can alternatively open where you have saved the files on your computer and then drag and drop them to the program window.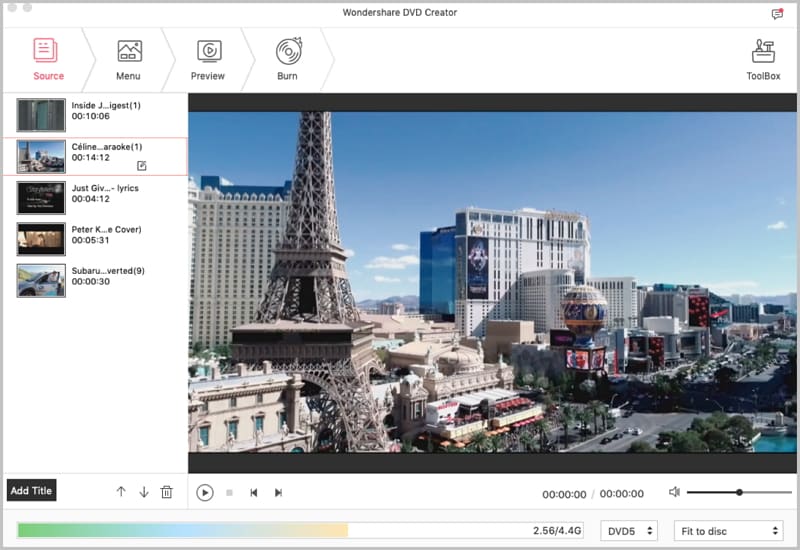 Step 4

Start to Burn

Look for an icon for burning the MKV files to Video_TS files and then click on it. You can find it at the bottom right corner of the window. You will also need to specify the output parameters. Once you have specified everything correctly, click "Save" to start the burning process. Once the process is complete, you can successfully play the DVD on your Mac DVD player.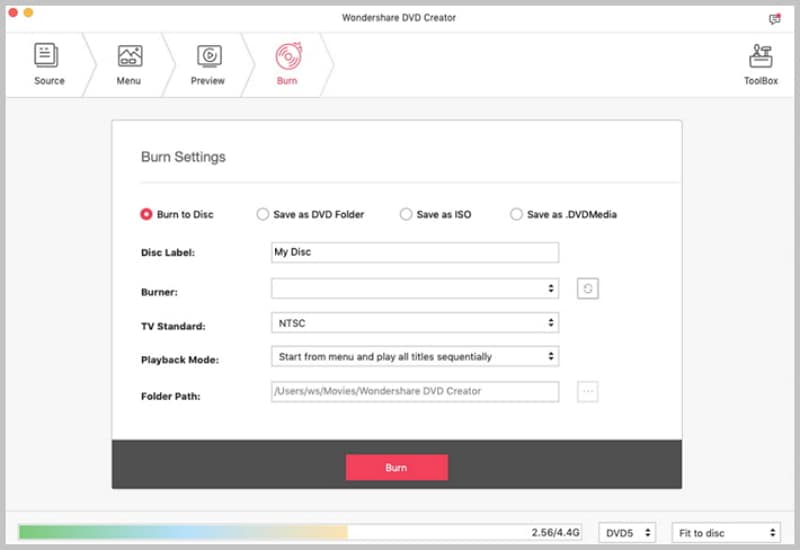 Troubleshooting on Using ImgBurn to Burn MKV to DVD
The following are some of the errors that you may get when using ImgBurn to burn MKV to DVD and ways about how to fix them.
Problem1. "I/O Error!"
If you get this error when using ImgBurn, try changing the burn speed or using a different brand of disc.
Problem 2. "Imgburn.exe Application Error."
The reason for getting this error could be probably because the application is corrupt or infected by viruses. You will need to reinstall it afresh.
Problem 3. "Error starting program: imgburn.exe."
The cause of this error could be missing imgburn.exe system related files. You will need to reinstall it to fix the problem.
Problem 4. "Imgburn.exe not found."
This error could occur be because of corruption or incomplete installation of the program. You will need to retry installing it.
Problem 5. "Imgburn.exe is not running."
To resolve this error, open the task manager and then stop the imgburn.exe process, and then restart Imgburn afterwards.