If you have AVI files that you need to burn to a DVD, ImgBurn is one of the best free program to help you do that. With a professional team with years of experience and an easy to use format, you can quickly and easily burn your AVI files to DVD to watch on your computer or home DVD player.
Part1. 5 Common Problems on Converting AVI to DVD with ImgBurn
ImgBurn is a free program that works well with most operating systems. Few problems are reported, and the team works hard to keep the program running smoothly. But, as with any program sometimes you hit a snag and it can be difficult to get around it. Let's look at a few issues encountered by users and some solutions to help you experience a problem free file burn.
Problem1. The first problem you might encounter is during the initial download. This is free software and as such, it comes bundled with an annoying adware program called opencandy. The express install doesn't give you the option of opting out of installing this along with the main program, which leaves you feeling stuck with unwanted software on your computer.
The way to get around this however is by choosing the custom installation option and unchecking the boxes next to the bundled software. Once things are unchecked the program will only install the ImgBurn software.
Problem2. Another common problem is issues with burning to double layer discs. It is definitely better to stick with higher quality discs. DVD+R DL is recommended. But a few other things you can try when encountering errors during burn are; updating the firmware, running a disc cleaner through the drive, or try burning your media at each of the write speeds your drive suggests. Giving these a try should help, but the best option is to stick with the best quality discs.
Problem3. You can also encounter problems with the coding of the actual .avi file. Some DVD players won't recognize certain file codes so it's good to know what you are looking for when burning a file. If ImgBurn is asking to change a setting, it's usually a good idea to let it do it.
Problem4. Sometimes your burn results in a choppy image or the audio is out of sync. You can fix this by adjusting the speed and settings of your recording and verifying before burning.
Problem5. The most frustrating problem is when you burn your data to the disk, only to realize that your home DVD player doesn't support .avi format. Now what? ImgBurn doesn't convert file formats, but by using a program such as iSkysoft DVD creator for Mac or Windows you can convert your .avi files to DVD format for play on your home DVD player.
Part2. How to Burn AVI to DVD with ImgBurn Alternative
iSkysoft DVD Creator for Mac (or iSkysoft DVD Creator for Windows) lets you create personalized videos using your own picture, video, and audio, for sharing with your family, friends and coworkers. Customize your video by adding DVD templates, other DVD elements, and a menu screen to fit your look. When you have completed you video, DVD Creator works with ImgBurn to burn your new video to DVD as a high quality and professional looking product.
-It had a favorites menu, where you can store all of your favorite templates and images for easy organization and fast retrieval.
-It is so easy to use and comes with in depth instructions.
-It also has a preview window to let you see exactly how things will looks once it's all completed.
-If you do get stuck Support is at your fingertips as well.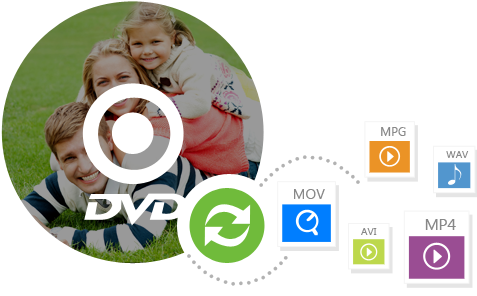 Step-by-step Guide on How to Burn AVI to DVD
In 4 easy steps you could be watching those home movies from last summer or creating video greetings for loved ones far away. You could even put together and amazing presentation for your team at work.
Step 3

Start burning AVI to DVD with ImgBurn alternative

The last step is to click, "burn" to choose your format and location. Finally, click, "start" and your video will start burning to disk to be shared.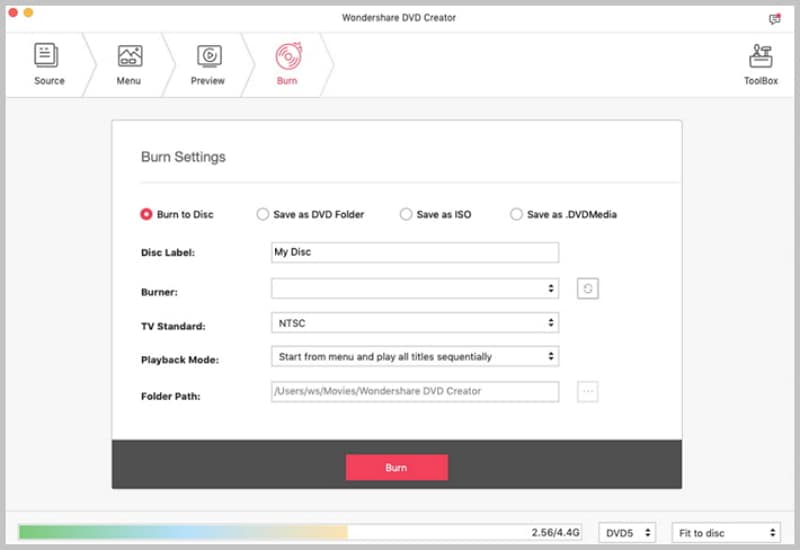 DVD Creator for Mac or Windows is easy to use and gets great reviews from users. You can trust it to work seamlessly with ImgBurn to create amazing videos from your files. Backed by a great support team, you can't go wrong with DVD Creator.