When you buy a HDTV, it is imperative that you also buy the best Blu Ray DVD recorder that will match the technology of the TV. It should allow you to play with ease the ultra 4K HD discs that are becoming very popular nowadays. You should not need to about your replacing your DVD collection when you have the Blu Ray DVD recorder. Apart from video technology, the audio technology of the Blu Ray DVD recorder should be great. The sound quality of your videos should be as high as the picture.
Top 5 Best DVD Blu Ray Recorder
The following are the top 5 best Blu ray DVD recorders to consider buying if you are currently searching for one.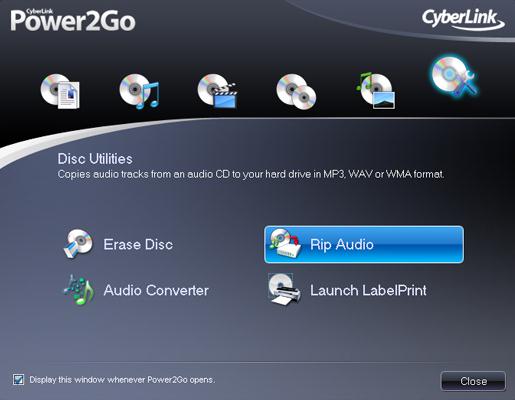 This Blu Ray DVD recorder features an advanced burning engine that will let you burn CDs, DVDs as well as Blu-ray discs very fast. It also features advanced media conversion that allows you to convert your music and video files to different output formats so that they can work on a wide range of devices and media players. It is integrated with Facebook, YouTube, Flickr and Vimeo to allow you to download, convert and backup social media content effortlessly. You can create personal compilations very easily using this DVD recorder with the drag and drop ease that it offers. Another notable feature that it has is Smart detect technology that relieves you from the hassle of remembering confusing files and resolutions.
Price: $87.60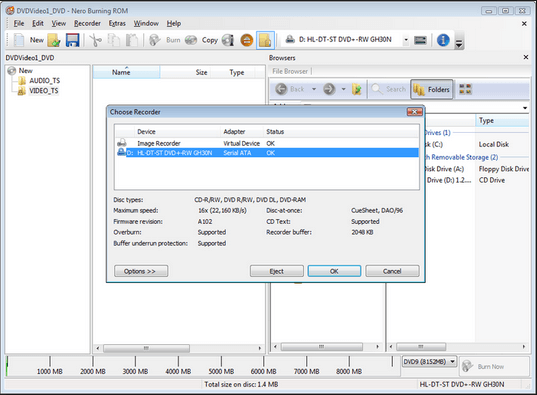 This is a simple to use DVD Blu Ray recorder that you can use for burning new copies of Blu-ray movies with ease. It is very simple and straight forward. To use it, you simply need to open it and then load the disc that you would like to record or copy, and then select Blu-ray copy option, and finally click on "Burn". It comes with SecuriDisc technology that allows you to protect your discs with passwords and give them extra security. You will also love the fact that this DVD recorder can erase rewritable discs, save ISO images, rip audio CDs and split large files into smaller fragments that can be stored on multiple discs.
Price: $29.99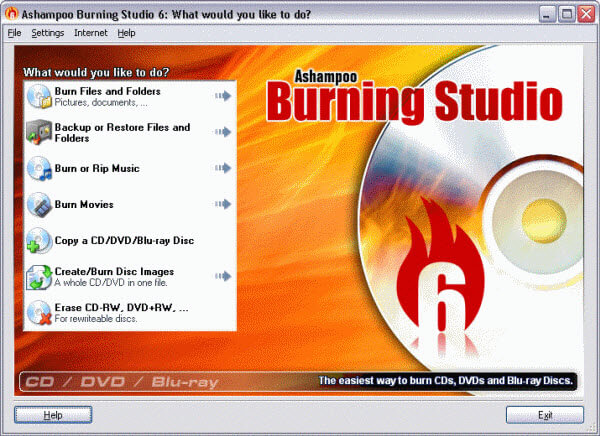 You are definitely going to enjoy using this multifunction burning software package for your entire DVD recording needs. It comes with all the tools you require to be able to create and burn your Blu-ray discs as well as CDs and DVDs. It allows you to extract the ISO file of a Blu-ray disc onto your drive with ease. You will also find it to be very useful for archiving purposes. It allows you to save your entire Blu-ray collection on an external hard drive in order to have it even after the original discs are not there anymore.
Price: $59.99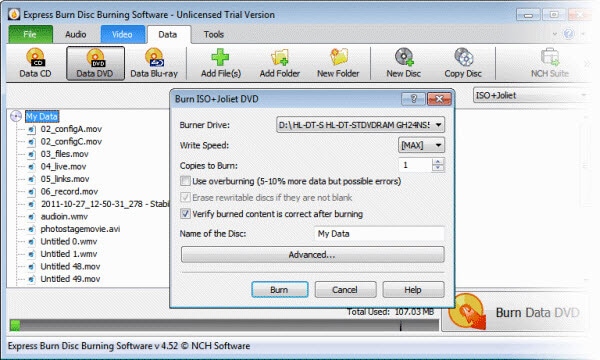 Express Burn features a wide range of burning tools that go way beyond Blu-rays. It can be used for extracting the ISO file or disc image from a Blu-ray disc and then create a copy of the disc from the image. Another useful feature that it has is the ability to convert files into different formats if required. This makes it very ideal for recording music that is not in MP3 format. It also includes data video burning and DVD authoring.
Price: $69.95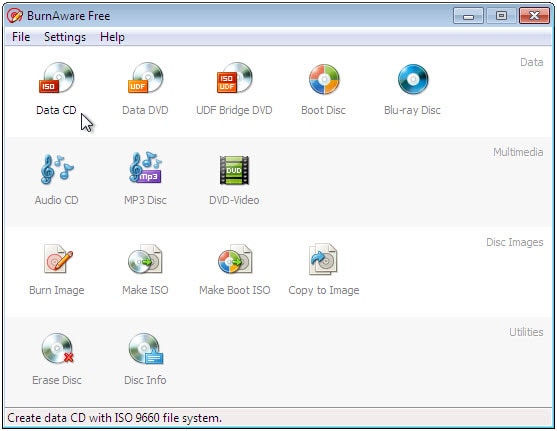 This dvd recorder for blu ray application is quite useful when it comes to burning CDs, DVDs as well as Blu-ray discs. It features a well-designed interface that allows you to access every function from the main window. It lets you choose between ISO files and DVD videos as well as data and music discs. You can use it to erase rewriteable discs and tweak its settings to take full advantage of disc's space. At the bottom of the program's interface, there is a drop down bar that allows you to select the target size very easily. The only downside is that it lacks advanced burning options.
Price: $19.95
Recommendation: The Best Blu Ray DVD Burner
The best Blu Ray DVD burner you should opt for if you do not want to have a hard time recording DVDs is iSkysoft DVD Creator for Windows. It is packed with many interesting features that you will definitely enjoy using. You can use it to burn videos from any source, including iPhones, iPads, camcorders, digital cameras and many other devices. You can also use it to create engaging slideshows using the photos that you have saved on your computer. All you need to do is drag the photos to the main window of the program and a slideshow will be automatically generated. It comes with a lot of custom DVD templates that you will find to be very useful when you are creating DVDs. You will also love the ability that it gives you to trim videos into unlimited parts as well as join short videos together without any gaps. It offers you real-time preview when editing your photos and videos to make sure that everything is perfect. You can adjust the volume of the videos as well as background music easily in order to get better effects.
Key Features of DVD Creator for Windows:
It allows you to merge several video files into a single file in order to create a complete movie or video.
Importing videos and burning them to DVD is very easy because it has an intuitive and user friendly interface.
It allows you to create engaging photo slideshows very easily using the pictures you have on your computer with a lot of transitional effects, background music and other features.
It comes with a lot of DVD templates to allow you to easily find a template that will perfectly fit the theme of the DVD moving that you are creating.
It allows you to preview the videos and photos in real time while editing them in order to ensure that they have the effects that you need.