Today you can download any video file from the internet. That's fantastic. But the real problem comes when you can't figure out the right DVD player burner that will enable you to burn these videos into a DVD and enjoy the watching them on DVD player with your big screen. Now worry! You will have solution here. In this guide, we will show you how to burn any video file you've downloaded from the internet right into a DVD disk for DVD player.
The Best DVD Player Burner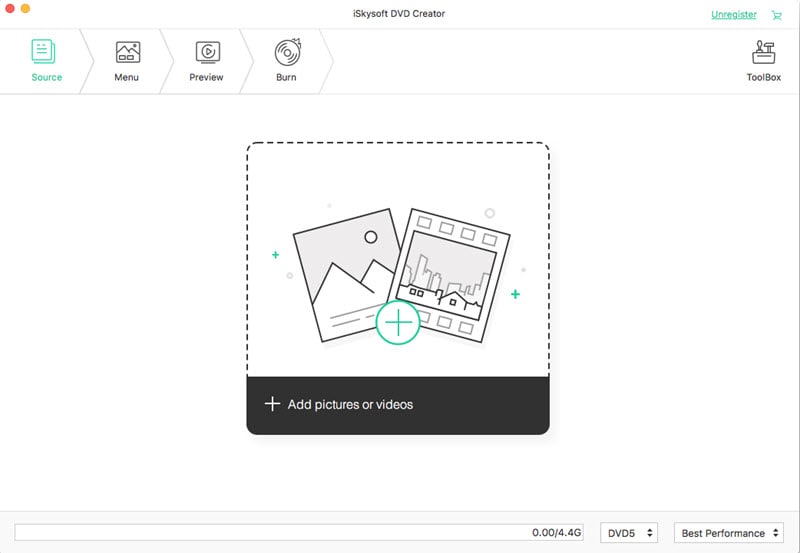 iSkysoft DVD Creator for Mac (or iSkysoft DVD Creator for Windows) is an application that has been specially designed to help you burn DVDs and even create DVD files right from your Mac. In addition to organizing and burning your videos to DVD, this awesome DVD creator also presets you with fantastic editing tools, slideshow tools, and multiple DVD themes that you can use to create a super-stylish DVD.
Key Features of This DVD Player Burner:
Ability to burn any video. It doesn't matter the source of your videos. This program can burn any type of video, whether you downloaded it from Facebook, YouTube, Daily Motion, and even homemade movies.
Burn your videos into a format of your choice. With this DVD creator, there's no limit to the number or type of formats you can burn your videos into. Feel free to burn your videos into popular formats e.g. MP4, AVI, MOV, MPG, FLV, WMV, etc quickly and easily.
Powerful video editing features. Editing your videos before burning them will make the DVD look even more perfect. Thankfully, this application allows you to do so (unlike its competitors). For example, you can trim your video, add various transitions and effects, add a cool theme, and so on.
Enjoy turning your photos into a slideshow. This DVD creator has made it incredibly easy to create an eye-catching photo slideshow using your photos, and eventually burn the slideshows to your DVD disk!
How to Burn a Video for DVD Player
Step 1
Download the DVD Creator for Mac
Before you start burning the videos lying on your Mac, you've to do this- download the DVD player burner and install it on your Mac. Next, run the program so that it takes you the main interface.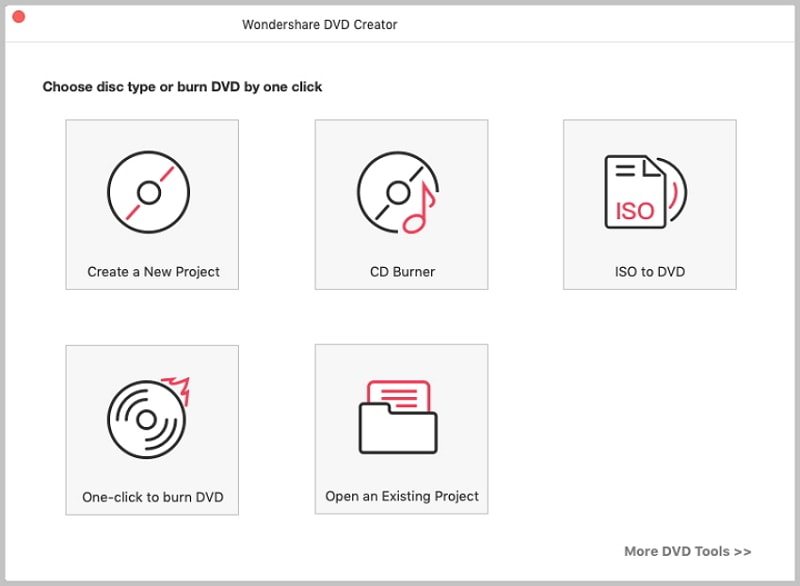 Step 2
Import the Video Files You Want to Burn to this Program
I'm assuming you're on the program's main interface, right? Click on the "Create a New Project" button to begin loading in the videos you want to burn. You can import them by two main ways: One, you can simply drag them directly into the program's main interface; Or you can load them in by clicking on the "+" button.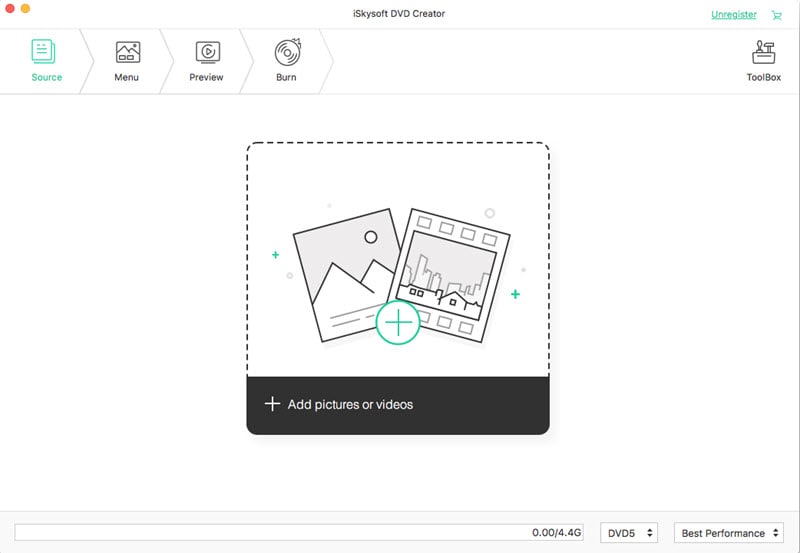 Note: You can import whatever you want. That is, you can input all downloaded videos, self-made clips, slideshows, movies, photos, pictures, etc, and successfully burn them to a DVD disk.
You can freely combine or split by simply dragging and dropping them according to your preference.
You can also re-arrange your file list with the help of up/down arrows.
Step 3
Edit the Video Files Before Burning
This step is optional. It depends on whether you wish to edit your videos or photos before burning them to your DVD or not. Some of the coolest editing options here include cropping, changing the effects, and trimming.
Not forgetting that you can add a personalized DVD menu to the video files, add some text and background music.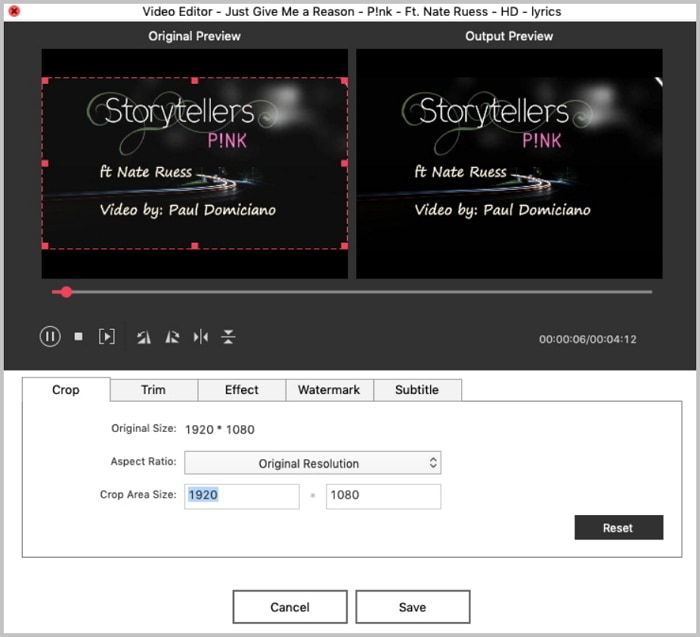 Step 4
Start to Burn Your Videos to DVD Player
This is the last step. And it involves outputting your videos to a DVD disk. This DVD creator offers you four top options namely ISO file, DVD folder (Video_TS), DVD Disc, and DVDMedia file. Set your preferred output option plus the correct output parameters to start burning the files.
That's it. Enjoy your high-quality videos on a DVD disk!