It is crystal clear that with the current advancements in technology, you have devices popping up in the market. In the past, we had the CD drives, which provided a storage of 750MB on compact disks. DVD discs came after them and offered some flexible storage space of about 4.7GB. But today, we now have the Blue Ray drives, which provides over 100GB storage capacity on a single disc. So today in the article, we are going to discuss some of the best external Blue-Ray DVD player drives. Each of these unique devices provides USB 3.0 support for faster speeds and are accompanied with essential latest features.
Top 5 Best EXternal DVD Blu Ray Player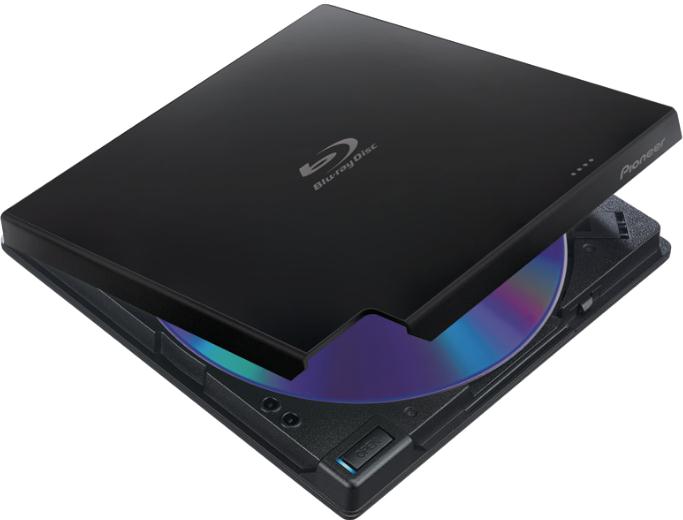 This external blu ray DVD player product, with a sleek and stylish design, offers a smooth slot-loading disc entry. It has the potential to write and read all of the latest disc media and additionally offers six by two maximum writing speed on dual layer media. It guarantees you the possibility of saving reasonable amounts of data whenever you travel to, thanks to its ability to burn a high capacity of storage of close to 128GB on a BD-R QL disc, or 100GB on a BD-R TL disc. Since it has a 3.0 USB, you don't always have to travel with your adapter around so as to keep it operating. This particular DVD player is well suited for those who require portability with a laptop, Macbook, Ultrabook or Notebook. It is compatible with Windows, Mac, and even Linux. It is the ultimate choice for you.
Price: $117.95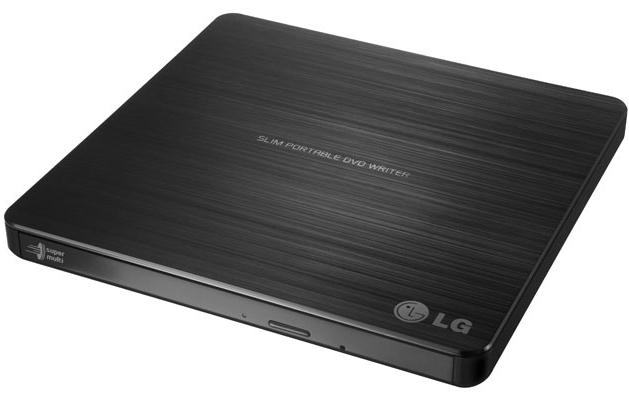 If you are that type of individual who values both reliability and speed, then this should be your preferred choice. It is equipped with the latest 3.0USB technology plus a maximum BD-Rx14 writing speed. It supports BDXL with a massive space of 128GB and therefore you are not limited to burning older formats too. It is important for you to note that the BDXL format, on a single disc, offers more storage, perfect for movie files and large backups the need the best quality. In a bid to make sure that your data and files are not corrupted or erased, it is equipped with M-Disc support. The above technology provides the most effective and latest quality of preserving your files for the foreseeable future. Compatible with both Linux, Mac and even Windows. Plays and burns both DVDs and Cds. This is another recommendable brand.
Price: $250.49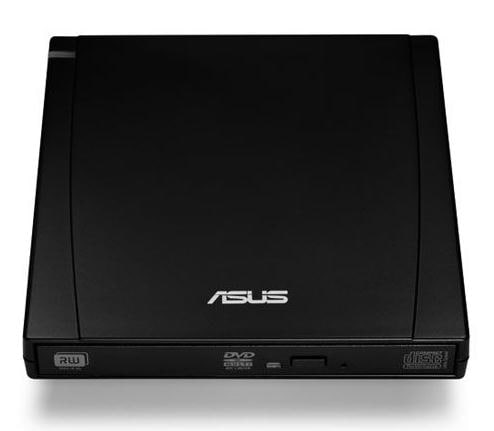 Another top-notch brand which can assure you efficiency and reliability. With the latest 3.0 USB at its disposal, it gets the task done very fast. It plays the latest Blu-ray latest 3D with appealing visual effects. It is paired with a unique version from 2D to 3D with only a single button click. For ease of use, it can be placed either vertically on the provided stand or horizontally on a flat surface. Even most appealing in this product is the fact that it is installed with the latest professional backup software at no cost. Additionally, you can configure it to conduct backups automatically in custom intervals and make sure that your data is always protected. Security features are not left behind in it, and therefore it has additional security boosted features with high standards.
Price: $98.95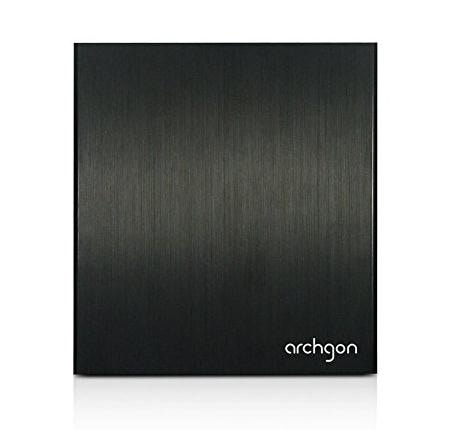 4. Archogan MD-3102G-U3
Built in premium Aluminium casing, this is another great brand. It comes with a Panasonic UJ-265 Blu-Ray slot-loading inside and has a USB interface. It is compatible with Win 7/8/8.1/10, Mac OS 10.8.5 or later. If you are a demanding heavy user, this one is made for you. It not only allows you to burn an Additionally, it is designed with power saving technology and bundled with the Cyberlink suite media.
Price: $120.99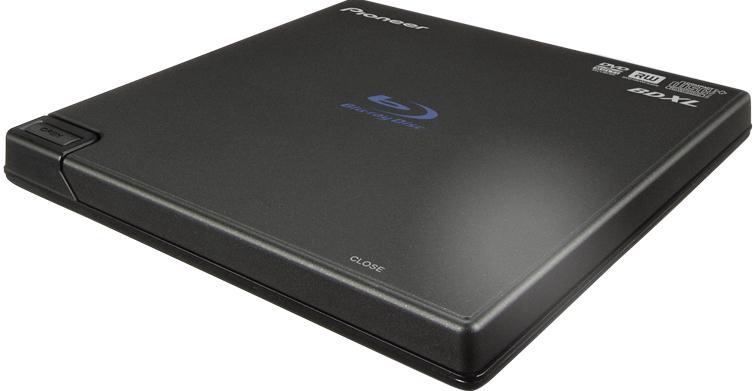 If you work on a strict budget, this is another brand which is budget-friendly and ultra-portable that uses the latest technology of USB3.0. It is highly convenient and provides both reading and burning support for all the latest and oldest disc formats.It has a low-profile design with a sleek and a slim design and perfect choice for those of you who are looking for portability. It is equipped with Powered, a technology that plays content and movies from scratched disks without skipping them. Thus improves its ability to read older discs. Reads and writes to Blu-ray, DVD, BDXL, and CD media with real speeds of up to 6X. Compatible with Windows, Mac, and Linux.
Price: $109.99
Recommendation: The Best Blue Ray DVD burner
Are you having a compilation of your most valued, pictures, movies or audio files and don't know how to go about converting them to DVD files and use them? Well, if you are in such situation, worry less because the current technology has got you completely covered. As a matter of fact, when you go out to purchase a DVD burner software, the factors to look for are the speed, price, and quality. Today there are numerous such brands in the market, but the most recommended for use is the iSkysoft DVD Creator for Windows. Why to Choose DVD Creator for Windows. This is by far the best tool for you to transform your digital video collections plus other files into DVD and allows you to burn Blu-ray DVD disc. With a broad range of DVD templates, you are rest assured of creating the most exciting and unique DVD out of your ordinary audio files and video files in just a couple of minutes. With iSkysoft, it's all centered on helping you keep your amazing memories.
Key Features of DVD Creator for Windows:
Numerous menu templates.
Replication of existing DVD.
Supports popular file formats.
Faster speeds of burning.
Automatic Splitting chapter.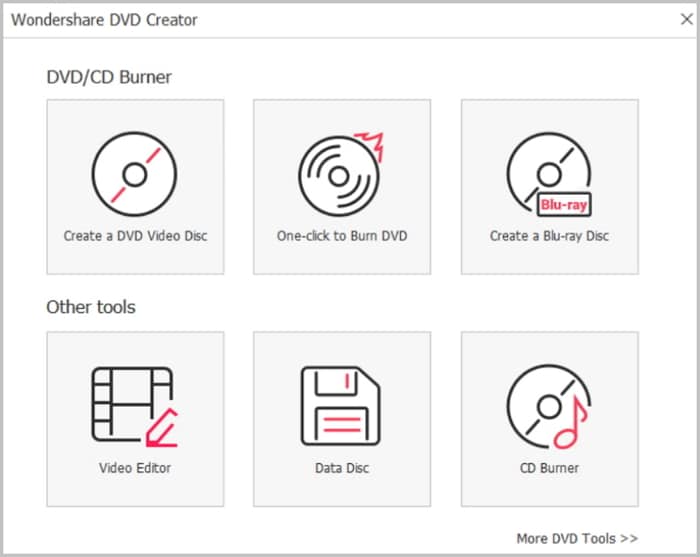 Many reasons would certainly make you want to purchase an External Blu-ray drive. It could be because your computer device didn't come with one or you are just replacing your current drive because it never matches your expectations anymore. You've been presented with some of the best Blue-ray DVD players available, and it now depends on you to make a smart choice, based on your budget and preferences. As for the best Blue-ray DVD burner, iSkysoft is undoubtedly the undisputed program in the market, thanks to its unique and extraordinary features.