Blu-ray offers High-Quality videos & audios, and many times more storing space as compared to traditional DVDs. Blu-ray Discs are cost-effective and provide more features than CDs and DVDs. Blu-ray players can also play your old DVDs and CDs with the improved quality. In the few years, Blu-ray Discs will take the place of DVDs. Let's see below tips all about Blu Ray and DVD.
Part 1: What Is Blu Ray DVD?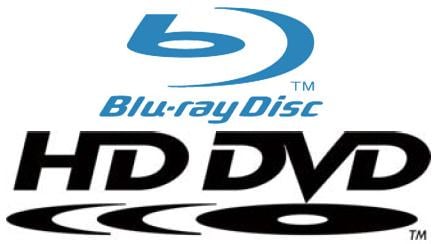 Blu-ray is the latest optical disc format which provides more features than the conventional DVDs. It was released in 2006. Blu-ray is developed by the group of world's most trusted electronics, computer, and media manufacturers, jointly called as Blu-ray Disc Association (BDA), these include Philips, Sony, HP, Apple, Dell, Panasonic, Pioneer, Sharp, Thomson, TDK, LG, JVC, Hitachi, and Samsung.
The conventional DVDs such as DVD, DVD-RAM, DVD+RW, DVD-RW uses a red laser for reading and writing the data, while the new format, Blu-ray uses a blue-violet laser, that's why it's called as Blu-ray. The new concept came into existence so that we can get the ability to recording, rewriting, and playback of HD videos, along with storing a much larger amount of data. Generally, Blu-ray offers up to 25GB of storage capacity on a single-layer disc, which is more than 5 times of traditional DVDs. The dual-layer format offers 50GB of storing space.
The advanced audio and video codecs along with extra storing capacity give unbelievable experience to the users. Therefore, the new format is supported by all the Hollywood studios and various smaller studios.
Part 2: Comparison of CD vs DVD vs Blu-Ray
Compact Disc (CD) was primarily built for delivering music. Digital Versatile Disc (DVD) for standard videos, and Blu-ray Disc for high definition videos. But, each of these three formats can be used for storing any data, videos, and audios.
All these discs have the same diameter which is 4.7 inches, and they look almost same. But, they have different storage capacities. CD has 650-700 MB of space per disc. DVD has 4.7 to 8.7 GB of space in the common formats. While Blu-ray Disc has 25-50GB in the common formats.
Is Blu-Ray a DVD?
No, Blu-ray is not a DVD. Generally, people call them as DVD because DVD is much popular than Blu-ray Disc, and they assume Blu-ray is a DVD just having a large capacity.
Is Blu-Ray Compatible with DVD?
Yes, Blu-ray Disc devices are compatible with DVD. Many trusted companies which include Sony, Samsung, Sharp, LG, Pioneer, and Philips, have already shown various products which can read or write all the three Disc formats, CD, DVD, and Blu-ray, by using an optical head which is compatible with them. As the DVD format is too popular, therefore every manufacturer makes their products compatible with DVD. Even, the BDA (Blu-ray Disc Association) expects that each Blu-ray Disc device is compatible with the DVDs.
Part 3: Blu-Ray DVD Storage Capacity
The Blu-ray discs have 120mm of diameter, and 1.2 mm thick, which is same as conventional CDs and DVDs. Blu-ray Discs have 25GB of storage per layer, while for dual layer discs, storage capacity is 50GB. There are triple and quadruple layer discs are also available which offers 100GB and 128GB of storage space. But, single and dual layer discs are commonly used.
A Blu-ray Disc of 50GB can store data equal to 10 DVDs, and of around 70 Cds. Therefore, Blu-ray Discs are very cost-effective, and can be used as an alternative to hard disk drive.
Top 10 Best Blu-Ray DVDs to Buy
There are various Blu-ray players available which you can purchase. There are many things to consider before stopping at any player. Therefore, we created a list of best Blu-ray players which are trusted & tested by thousands of users.
Panasonic DMP-BDT 160
Panasonic DMP-BDT 360
Sony BDP-S6700
Sony UHP-H1
Samsung BD-F6500
Cambridge Audio CXU
Samsung BD-H6500
Toshiba BDX 1500
Sony BDP-S7200
Sony PlayStation 4
Part 4: What Is the Best Blu-Ray DVD Burner?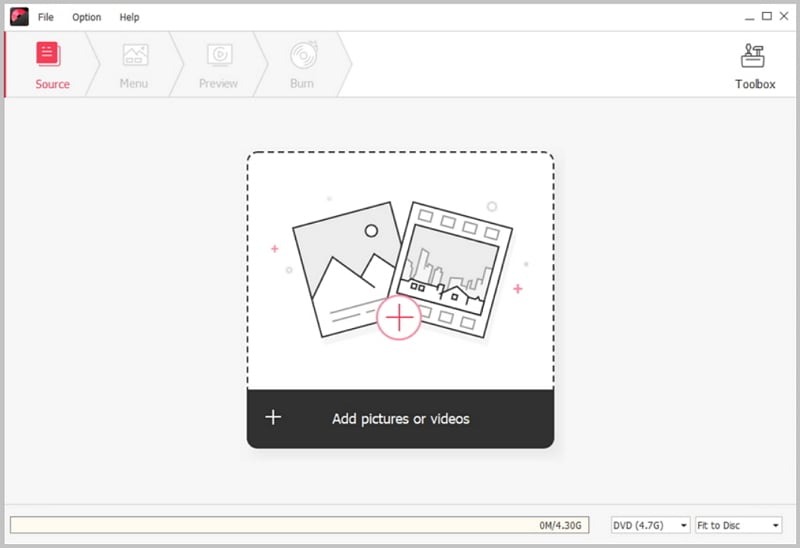 When we think about the best Blu-ray DVD Burner, the only name comes to our mind is iSkysoft DVD Creator. It's the best Blu Ray DVD creator for Windows which you can use to burn videos to Blu-ray DVD discs. And it's supported by Windows 10, 8, 7, XP and Vista, and therefore it becomes a very useful tool which can transform your collection into DVD, and allows you to burn a Blu-ray DVD disc.
Many people find the need to burn videos to Blu-ray Discs but they don't find a way. With the help of iSkysoft, you can create a unique DVD from your ordinary audio and videos, and you don't have to spend a lot of time. By using this tool, the creation of replicate DVD of an existing DVD copy is very easy. It supports DVD standards which include DVD-RAM, DVD-RDL, DVD-R, DVD-RW, DVD-5, DVD+RW, DVD-9. Its easy to use drag and drop photos feature allows you to create a stunning slideshow in seconds.
Step 1
Launch the Program
First, download the DVD Creator software which is compatible with your Windows. After downloading, activate the installation by double clicking on the program file. Step by step instructions will be displayed on the screen. After the installation, launch the program by double-clicking on its icon.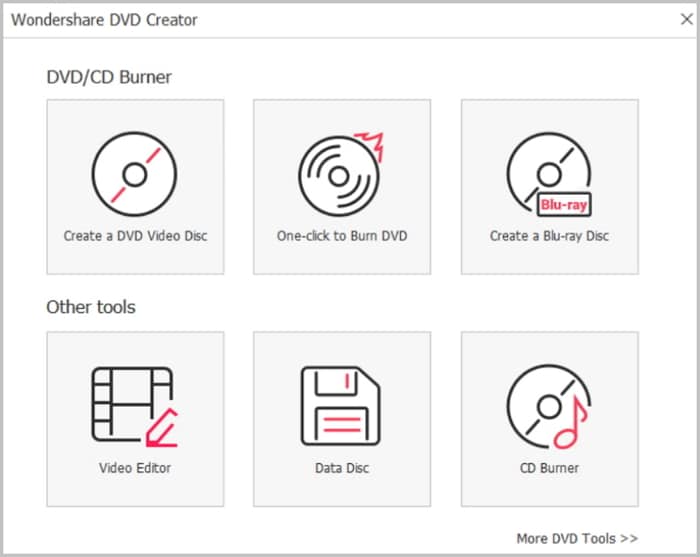 Step 2
Import Videos to the Blu Ray DVD Burner
To import the videos, you just have to click on the "Import" button, and you can find it on the top left corner, and then navigate to your desired video. You can also import multiple videos by clicking on the "Add Files" button, and burn them to a DVD. Almost all the video formats (AVI, WMV, FLV, MKV, MP4, MPG, MTS, etc.) are supported by this software.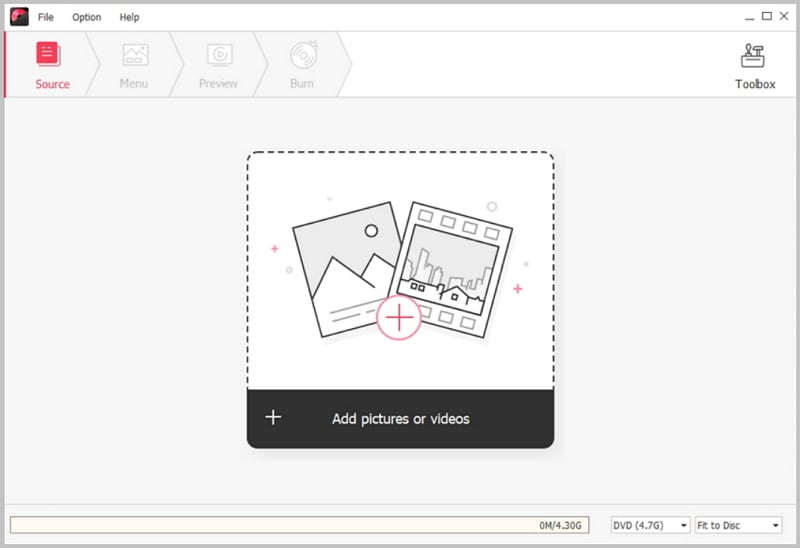 Step 3
Edit Videos
With DVD Creator, you can edit videos before burning them to DVD. To edit any video, just click on the "Edit" button. In the video editing window, you can do various things like, adding effects, trimming, cropping, adding watermarks, and much more which enhances your video quality.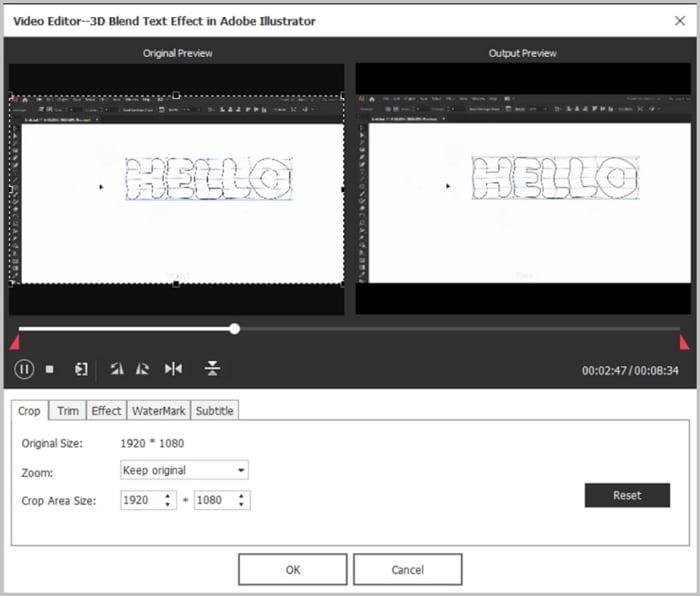 Step 4
Burn Videos to Blu-Ray DVD
You get options whether you want to burn a Blu-ray DVD disc or a standard DVD. You can choose Blu-ray by BD (25G) or BD DL (50G), and for DVD, choose from DVD (4.7G) or DVD (8.5G). You can also select the quality, whether you want standard or High Quality. When everything is done, click "Burn" and get the output file format at the desired location.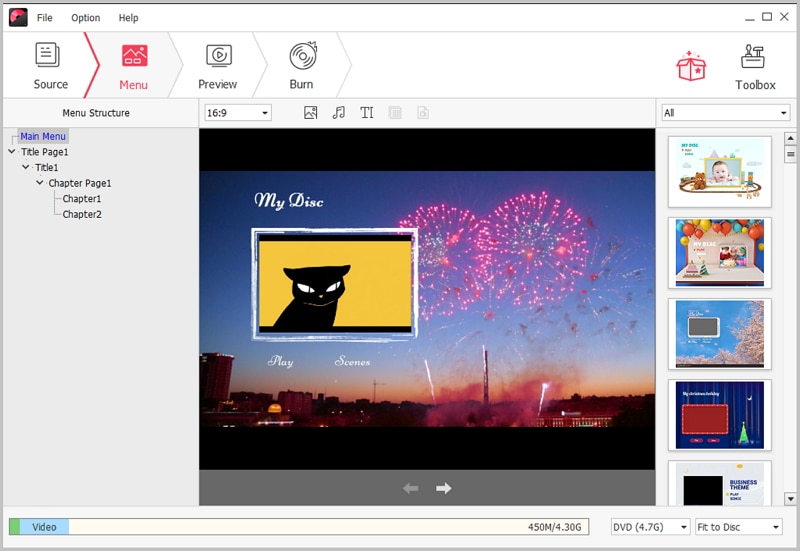 Step 5
Start Copying Blu Ray to DVD
Select BD DL (50G) or BD (25G) to burn a Blu-ray DVD disc. Click on the "Burn" option to select the output file format and location. Then, press "Burn" to begin the burning process. The process will take few minutes to complete.