Part 1: 7 Shooting Tips for Shooting a Wonderful Thanksgiving Video
You do not want something shambolic in your video. You have to know how, when, what, and where to shoot. I have a few tips which can come in handy when you are video shooting for your thanksgiving day:
1. Plan in advance about the beginning, the middle and the end. You will have an easy editing time telling the video story.
2. Know those who will attend in advance. The kind of shots you take change with the attendance lists.
3. Always be alert. You will be able to capture worthwhile action if you are out looking for it and aware of what is happening around you.
4. Capture as many varieties as possible. Having a variety of clips in your video will make it captivating as well as telling a comprehensive story.
5. Have a pre-planned shot list. You will have some spontaneous incidences you did not plan for but that does not mean you just have to do it at random. As long as you know those who will attend you can prepare a shots list in advance to make things easier on your side.
6. Include natural sound. Keep your eyes open and pick the natural sounds within the venue. Capture all the fascinating sound in the kitchen, at the garden and everywhere the guest will be. It helps to add authenticity to your video.
7. Interviews are good. If you can, get someone on camera and have them talk about the event or something similar. You are adding much live to your video by bringing in these personal and close-up video excerpts.
Part 2: How to Burn Thanksgiving Videos to DVD
Once you follow all the tips I have provided for you, you will have all you need to create a captivating video. But you are not yet there. You need an excellent DVD creator to burn your video into a DVD. There is no need to worry. iSkysoft DVD Creator for Mac (or DVD Creator for Windows) has your back covered on this one. Here are the features in this incredible program and you will love them:
It is the perfect tool to transform your digital videos into a DVD disc that will make it to your favourite video events.
An array of video templates. For whatever theme/template you want to use in your video, there is plenty to choose from.
Customizable elements. This is an easy-to-use program. You can remove or add anything that you want on your final product.
Supports a range of video formats: You can burn virtually any video format using this program. Just a few formats but not exhaustive in any way: DAT, MKV, MPEG, MP4, AVI, VOB, 3GP, TRP etc.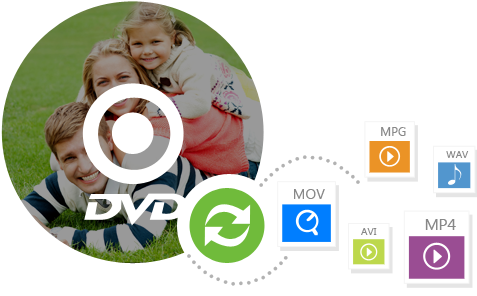 Step-by-step guide to burn your video using DVD Creator
Here is how you burn your video into your DVD:
Step 3

Choose a DVD menu

If you want to change your DVD's start menu, click on the menu template button on the top right corner in your open window workspace. Choose the template that you think best suits your thanksgiving video.

To change the background, click on settings and then select customize. From your pool of images, select one to be your video background.