There is barely any form of entertainment that can outmatch watching a Blu-ray movie on a high-definition TV set. It is practically the closest thing to a movie-theater experience. That being said, it is equally important to mention that Blu-ray discs are not only expensive compared to other types of discs but are also susceptible to loss and breakage. That means you need a reliable plan for backing up your Blu-ray discs. For such purpose, we pick up top 5 best Blu-ray DVD writer software helping you to burn blu ray movie to DVD for backup and playng on TV or other DVD player.
Top 5 Best Blu-Ray DVD Writer Software
Below is a list of the top 5 recommended Blu-ray DVD writer software. We came up with the list after considering a variety of features and attributes like the software's ability to make new copies of discs, ease of use, help and support, customization, user interface and speed among others.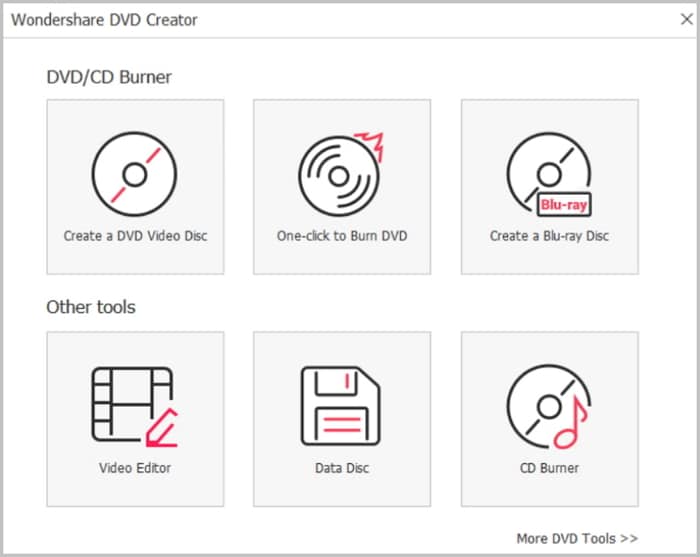 iSKysoft DVD Creator for Windows is an amazing software that comes with a variety of templates that allow you to transform your movies as well as audio and video files into unique Blu-ray DVDs. One of its biggest selling points is the fact that it works outstandingly well for both commercial and homemade content; therefore, you can use it to create Blu-ray DVD backups of your home movies.
The software has a wide range of amazing features. First, it allows you to import content very easily by dragging. Apart from that, you can personalize your Blu-ray DVD using its in-built templates and elements. Furthermore, it allows you to create copies of existing discs and also create Blu-ray discs from online videos (from video sites like Vimeo, YouTube and any other) In addition to the features above, the software comes with many benefits such as high speed processing, ease of use, preview ability and a simple user interface. It is very easy to install and doesn't require any specialized knowledge to use.
Price: 39.95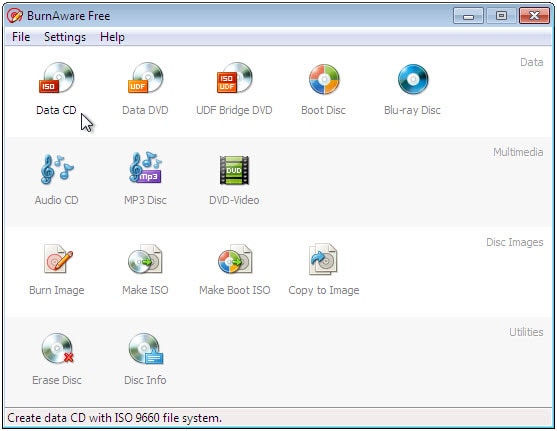 BurnAware earns a spot in this list of Blu-ray DVD writer software on account of its ability to support a wide variety of optical discs; including Blu-ray DVDs. As far as Blu-ray discs go, the software's advanced options give you amazing control over ISO levels and restrictions among other things. Although the application features many functions, they are all wrapped in a single amazing interface that is neatly organized and can be used by beginners and experienced users as well. It allows you to configure your own general and burn settings for optimum performance. As a matter of fact, you can change your Blu-ray disc burning settings to either automatic UDF selection, UDF partition type or file system version. Finally, the software comes in three versions from which you can choose the most suitable and preferable for you. The free and premium versions are designed for personal use while the professional version is meant for commercial purposes.
Price: $39.95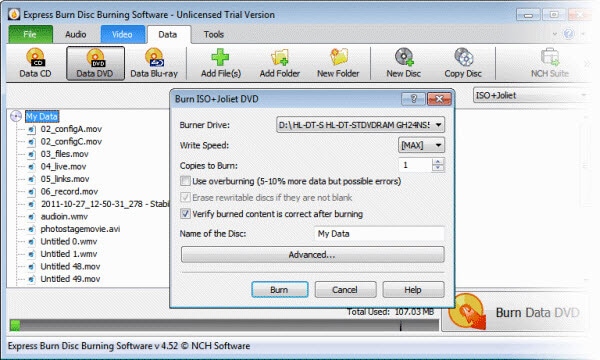 This Blu-ray DVD writer software requires a Blu-ray DVD writer driver and either Windows XP or later, or Mac OS X 10.4 or later. It is undoubtedly one of the best Blu-ray burning software considering that it allows you to drag and drop files and burn them with ultra-fast speed. Its Blu-ray burning technology include direct digital recording for audio as well as video, ability to create and manage chapters, and command line operation that allows for automation and/or integration with other programs. All these features ensure that you get the best Blu-ray DVD regardless of whether you are burning a movie, homemade clips, video, or audio files. In terms of usability, Express Burn comes with an easy-to-use interface and a paid product support plan to which you can subscribe whenever you feel the need. It is worth mentioning that despite its amazing performance, the software cannot copy protected commercial Blu-ray discs.
Price: $49.99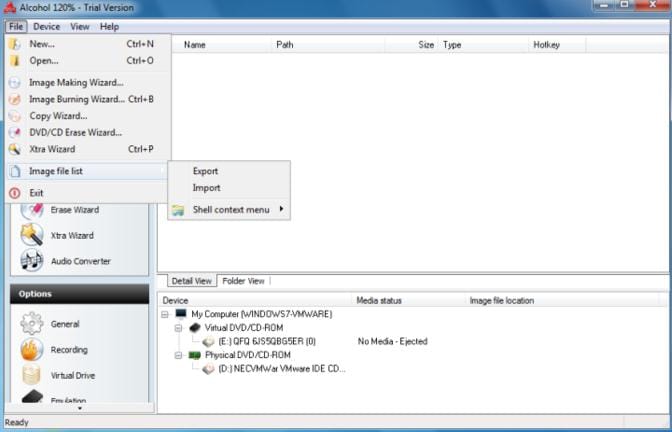 If you have ever used Alcohol 52% then you probably know that the company creates very great DVD writer software. With Alcohol 120%, you get all the functions and benefits of Alcohol 52% alongside other added benefits; particularly for Blu-ray discs. It comes with a superb copy wizard that walks you through the writing process in a step-by-step fashion. Like Express Burn above, Alcohol 120% cannot copy protected commercial Blu-ray discs. That is because it lacks the necessary decryption algorithms that can bypass antipiracy protections that are found in commercially produced Blu-ray discs. That being said, you can use it for any unprotected discs such as home movies. This software is not only super-fast in writing Blu-ray DVDs but is also very reliable in terms of quality. In fact, when you create a copy of a disc the copy will have the exact features of the original. Therefore, it is highly recommended if you don't want to encounter any quality loss when burning Blu-ray discs.
Price: $44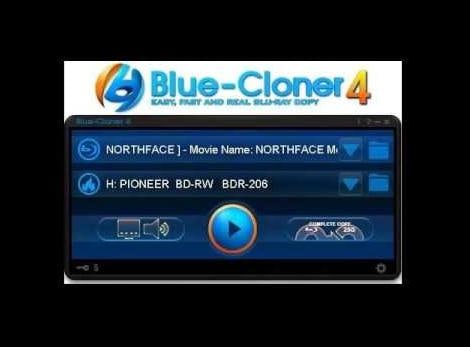 Blue-Cloner comes in two different versions; Blue-Cloner 6 and Blue-Cloner Diamond. The former has the ability to copy Blu-ray movies and content to blank Blu-ray discs or to your computer's hard disk as Blu-ray folders and/or Blu-ray ISO image files. Therefore, it is the perfect software for making a 1:1 copy of pretty much any Blu-ray disc. In addition to that, its Blu-ray player feature allows you to preview movie titles so that you don't make any mistakes and errors while creating copies. On the other hand, Blue-Cloner Diamond comes with all the features and benefits of Blue-Cloner 6 but has extra features that allow it to rip Blu-ray movies and transform them to other popular video and audio formats. It can also convert 2D movies to 3D.
Price: $59.99