A Blu Ray DVD player offers the best images as well as audio as compared to the regular home DVD player. You will definitely need to buy one if you would love to enjoy watching movies and videos in high definition on your TV. On the market you will find Blu Ray DVD players that are considerably large and others that are very small. The small Blu Ray DVD player will offer you convenience of being used absolutely anywhere while still being able to give you the best picture from any disc.
Top 5 Best Small DVD Blu Ray Player
If you prefer having a small Blu-ray DVD player, the following are the best five that you can choose from.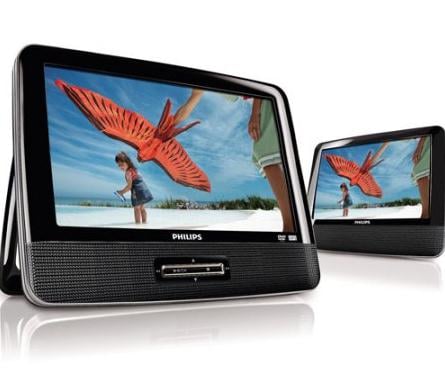 This Blu-ray DVD player by Philips features a compact design that makes it perfect for using anywhere, including your office. It has the ability to play Blu Ray movies in Full HD and upscale the standard definition DVDs and allow you to enjoy amazing color and detail. Another thing that you will love about this DVD player is the ability to wirelessly stream movies and other content from YouTube, Netflix, Vudu and other services. Other features include Dolby TrueHD that provides hi-fi sound and a subtitle shift feature that allows you to put the subtitles where you would like them to appear. Because of its smaller footprint, it can easily fit in any entertainment center.
Price: $58.36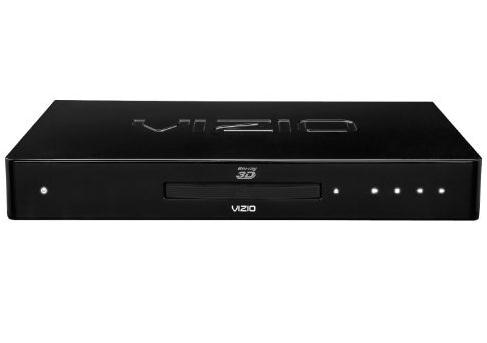 You will enjoy Full 1080p HD quality with this compact ViIZO Blu-ray DVD player. It also allows you to upscale the regular DVDs in order to enjoy enhanced picture quality. It also allows you to access movies, TV shows and other content very easily through wireless internet. Setting it up is a very easy task that will not give you problems at all. It features an easy one cable setup that delivers high definition 1080p as well as 7.1 surround sound channels. Another interesting thing about this DVD player is its ability to play back MP3 as well as AAC audio files from a USB device. It comes with an enhanced QWERTY remote for ease of use.
Price: $69.99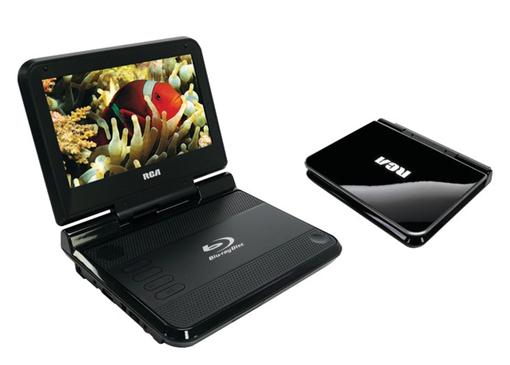 This Blu Ray DVD player is not only compact, but also versatile with an HDMI output. It comes with built-in batteries and has a screen. When you look at it from a distance, you might confuse it for a laptop. It also has a built-in speaker. It is perfect for playing Blu-ray discs, CD, DVD and JPG. It comes with a full size remote control that makes it absolutely easy to operate. Other important features that it comes with include an AC adapter and car power adapter. It is definitely a great buy that will give you value for the money you will spend on it.
Price: $190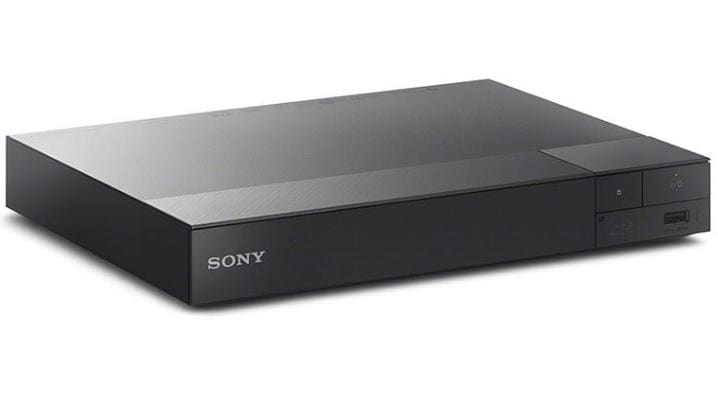 This is an impressive Blu-ray player that you can use absolutely anywhere because of its compact size. It allows you to enjoy clear picture and great color when watching from Blu-ray discs. It has a rechargeable battery that can last for up to 4.5 hours when fully charged. It is equipped with a USB port that lets you enjoy music, movies and pictures on the go and has touch key controls that ensure convenient and easy operation. It comes with a remote control, AC adapter and car charger.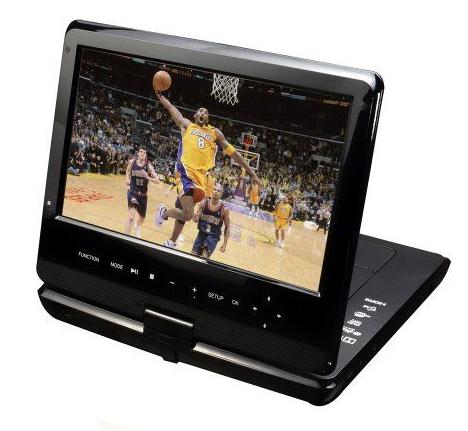 You can be able to take all your Blu-ray discs and DVDs with you on your travels when you have this portable DVD player from Azend Group Corporation. It allows you to play photos, audio files and videos from a three in one card reader that it comes with. You can also connect a USB drive for extra entertainment. It is equipped with a LAN port that allows internet connectivity. You can connect the DVD player to your home network for BD Live to be able to download additional content for the Blu-ray videos that you are playing. Other features include HDMI output that allows you to connect it to your flat screen TV and a remote control for ease of operation. It comes with a carry case for ease of storage and transport.
Recommendation: The Best Blu Ray DVD Burner
If you are looking for the best Blu Ray DVD burner for creating Blu-ray discs, do not look further than iSkysoft DVD Creator for Windows. This application will allow you to transform your digital video collection to DVD discs very easily. It comes with a diverse range of DVD templates that will be of great use when you are creating the Blu-ray discs. It features a simple interface and easy to use operation, and as a result you will not have a hard time learning how to use it at all even if you are a newbie. You will be able to make DVDs with it very fast. It makes it absolutely easy for you to create copies or replicates of your DVDs and share them with your friends and family. It supports all standard DVD formats including DVD–5, DVD–9, DVD-R, DVD-RW and so on. It is not a professional software, but if you are looking for a basic Blu-ray DVD player that will get the job done very well, it will be perfect for you. There are quite a number of features that make this application outstanding from the rest in its class. The following are some of them.
Key Features of DVD Creator for Windows:
It has preview ability that allows you to check video effect and menu style of the videos that you want to burn in real time.
It comes with a lot of custom templates that you can use for creating your DVD project.
It supports burning all video formats.
You can use it to create movies from the videos that you downloaded from the internet.
It makes it easy for you to make replicates of your existing DVDs and share them with the people you love.