It is not too difficult nowadays to find video conversion software that allows you to convert MKV to DVD format. However, not all conversion software can be good. There are a few things which need to be considered while getting such software. First of all, it should convert the videos quickly. The software should possess an easy interface which can be used intuitively. The converted video should retain the video and audio quality of the original file. There can be other aspects to consider as well. Below, we will show you top 10 best MKV to DVD converter for Mac and Windows PC.
Part 1: MKV to DVD Converter for Mac (EL Capitan, Yosemite, Mavericks, and more)
You are certain to find a good converter to use in your Mac. Given below is a list of 5 excellent converter applications that can run on Mac OS X (Yosemite included).
#1. DVD Creator for Mac
iSkysoft DVD Creator for Mac is a highly recommended MKV to DVD converter that allows you to burn MKV, MOV, WMV, MP4 and any other video formats to DVD. And no matter the videos are shot with your camcorder, phone or the videos are downloaded from sites, you can easily turn them into DVD with a few clicks. The DVD output can be high quality so you can enjoy it on any DVD players.
Pros:
Burn any video formats, online videos, self-made videos into DVD.
Allows you to edit videos before burning. And provide multiple free menu templates.
You can import photos with background music to make photos slideshows.
Support outputs like DVD Disc, DVD Folder, .dvdmedia, ISO file.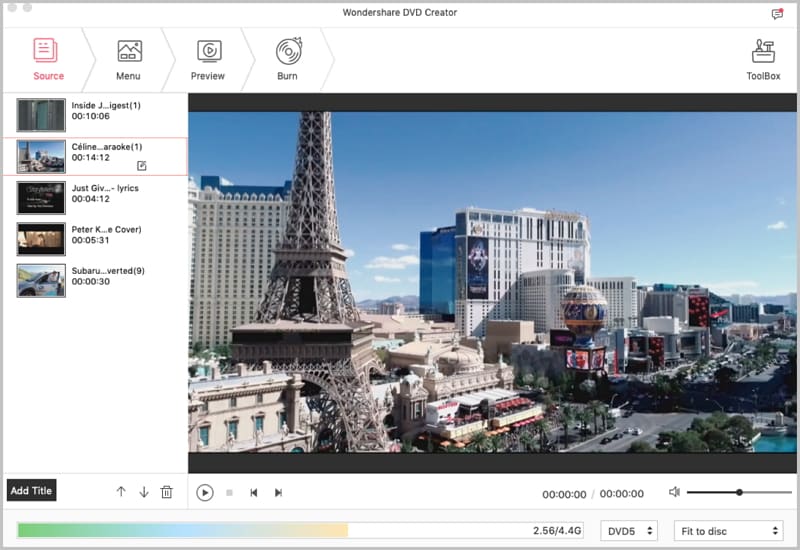 #2. Pavtube Video Converter Ultimate
The PavTube Video Converter is more than a simple conversion application that allows you to make DVD files out of your MKV video files. Apart from conversion, you can use the software for ripping your Blu-ray or DVD disks. There are additional video editing functions which can prove to be quite practical.
Pros:
A large number of supported media file formats.
Quick conversion of videos.
It is possible to covert a large number of videos at the same time.
Cons:
The customer support services are a bit problematic.
Price:
$54.99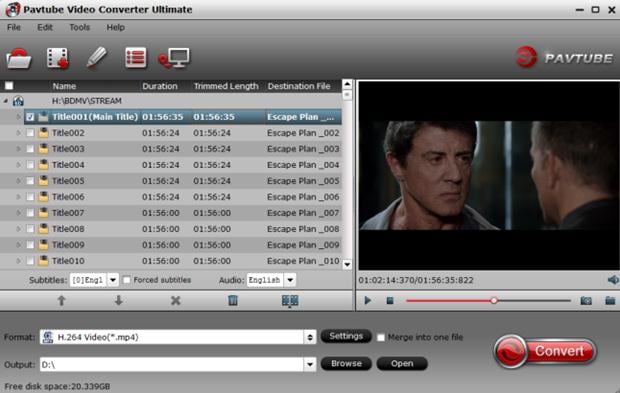 #3. iSkysoft iMedia Converter Deluxe for Mac
The iSkysoft iMedia Converter Deluxe for Mac offers you the ability to covert videos from MKV to DVD. Of course, other file formats are supported. You also have the option of editing the videos before burning them on to a disk
Pros:
Option to download videos from the internet.
Wide range of supported file formats.
Excellent editing features.
Cons:
The menu templates do not allow you a great degree of flexibility.
Price:
$59.95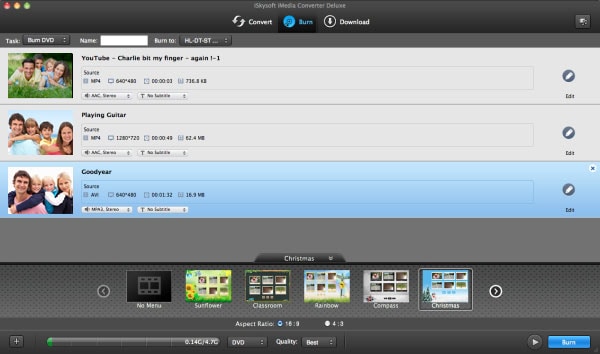 #4. Aiseesoft Mac Video Converter Ultimate
The Mac Video Convertor Ultimate from Aiseesoft has all the necessary functions that you can require from a conversion application including MKV to DVD conversion.
Pros:
You can convert multiple video files at the same time.
Videos can be optimized for other devices or online sharing.
Cons:
The interface can take a bit getting used to as many useful functions are not directly accessible from the home screen.
The software is not compatible with iTunes.
Price:
$45.00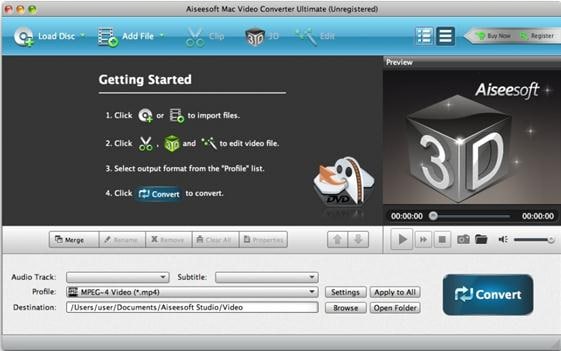 #5. Aimersoft Mac Video Convertor Ultimate
This software from Aimersoft is considered to be one of the best applications for converting your MKV files into DVD. Its range of features is excellent. The quality of the converted video files will be just as good as that of the original.
Pros:
There are many preset profiles which make conversion of video files to particular devices easier.
Beginners will have no problem is using the software due to the intuitive interface.
Cons:
Phone support is unavailable for reaching the customer service.
The editing features are not too detailed.
Price:
$69.00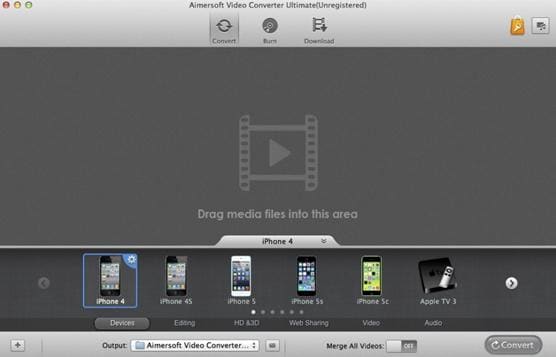 Part 2: MKV to DVD Converter for Windows 10, 8, 7, XP, Vista
There are many applications available for Windows which allow you to convert your MKV files to DVD.
#1. DVD Creator
iSkysoft DVD Creator can help you to burn MKV to DVD on Windows PC, including the new Windows 10, Windows 8, 7, XP and Vista. You can import videos in various formats, and web videos or home movies to burn them into high quality DVD.
Pros:
Burn a wide range of video formats into DVD.
Burn videos from YouTube, Facebook and other sites into DVD.
Burn videos shot by iPhone, camcorder and other devices into DVD.
Personalize your DVD with many free DVD menu templates.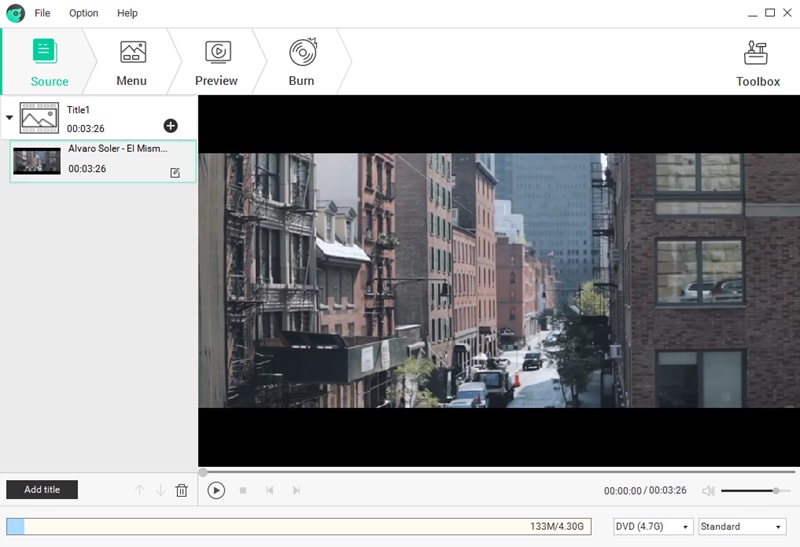 #2. Leawo DVD Creator
This is an excellent piece of software from Leawo. Apart from converting your MKV files into a DVD you can use the software to burn the DVD immediately.
Pros:
The software has editing functions as well.
The design of the interface is simple.
Cons:
The conversion process is slow.
The response time for the customer service is very poor.
Price:
$29.95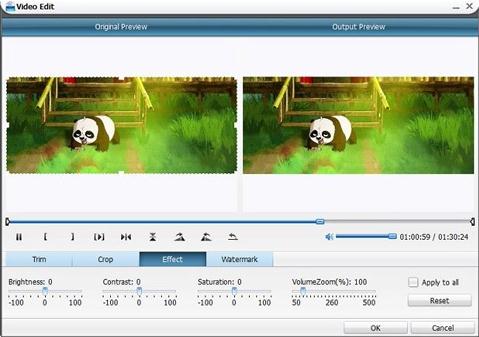 #3. Any Video Converter
Any Video Convertor is a popular tool available for converting MKV files to DVD. It supports other file formats as well.
Pros:
The software can perform multiple functions.
Supports a wide range of file formats.
Cons:
It does not have the ability to convert any audio file formats.
Price:
$49.95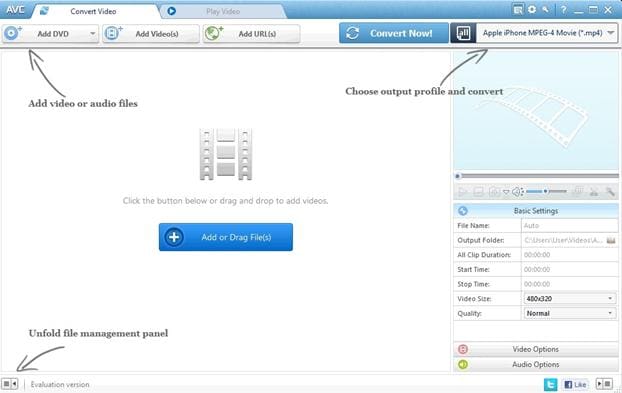 #4. Aimersoft DVD Creator
The DVD creator software from Aimersoft is another popular tool for converting MKV video files into a DVD.
Pros:
You can burn the files directly to the DVD after conversion.
Supports a wide range of file formats.
Cons:
The range of menu templates are not too customizable.
Price:
$45.05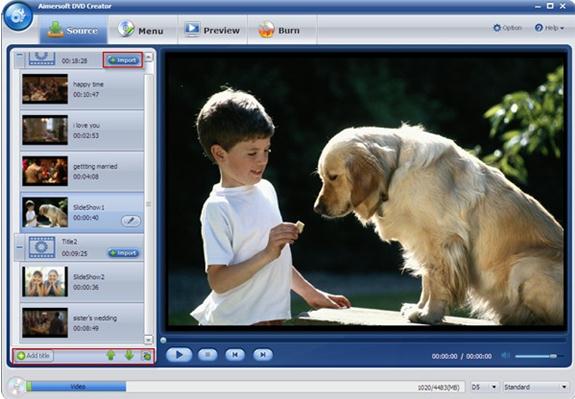 #5. WinX HD Video Converter Deluxe
WinX has created the HD Video Convertor Deluxe to make it easier for you to convert your video files from the MKV format to DVD.
Pros:
You can convert HD videos with this software.
Videos can be downloaded from the internet.
Cons:
The processes take a lot of time in this software.
Price:
$49.95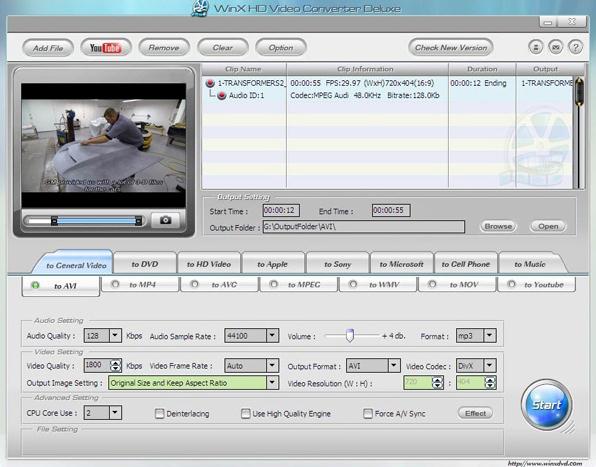 Part 3: Troubleshooting on Converting MKV to DVD
The best software for converting MKV to DVD will not generally run into unforeseen bugs or crashes that cost you the conversion project as well as the time you invested in it. On the other hand, it is not impossible for you to encounter problems while using the software.in such cases, you need to troubleshoot the issue and find a good solution. Given below is a list of some of the more common issues that you can face in such software.
1. Watermarks On The Converted Video
In many cases, you will find that the DVD file you just converted from MKV contains a watermark. While generally such watermarks do not obstruct the video from playing, they can certainly be annoying.
Watermark issues generally arise because of licensing issues and freeware. In most cases, the problem will be solved if you purchase the license for using the software. If it still occurs, you should check if the software has been registered in the proper manner with the correct details.
2. Poor Quality of Output Files
It may be possible that the converted DVD files do not retain the original quality of the file. This can be problematic especially when converting HD videos.
Such issues can arise because of the software being used. Not all pieces of software are capable of retaining the quality of the original MKV video file. Alternatively, the problem can also arise because of the conversion settings. You need to check the output settings to see if the bit rate and video size is correct. Change it to the proper setting to get the best results.
3. Sync Issues Between Audio And Video Track
It can be downright confusing if the audio track and the video track are not synced properly. You may end up hearing the audio later or earlier.
This issue can be easily solved by changing the track settings before conversion. This setting is generally located under A/V options.
4. Problems with the Aspect Ratio
In this issue, you may find that the videos are not being rendered properly in all devices. Either the video is too big or too small. The video may also be skewed. Black bars are another common issue.
These issues arise due to problems with the aspect ratio. In order to get the best results, you need to ensure that the aspect ratio of the original video is maintained. Alternatively, you can change it to fit the device on which you will be playing the DVD.
5. Incomplete Conversions
A common problem encountered during conversions is a video file that has not been converted completely. This means you are unable to watch the entire video.
These issues arise either due to copyright protection or due to a bad frame. You will need a different piece of software to remove the copyright protection before conversion. In case of a bad frame, you need to check the settings and ensure that the option for skipping bad frames is active.
There can be other problems which you can face during MKV to DVD conversions. You can always contact the support center for the software in order to clarify all problems.