Being one in a million Twitch top broadcaster requires a professional and unique overlay design that contrasts you from the other streamers. The good thing is you don't have to be a twitch overlay designer to stick out from competitors but to forechoice a best available twitch overlay maker which skyrocket your views and jump out at top while broadcasting.
However, the stack of available twitch overlay websites is huge and a challenging task to select the best one available. Therefore, you need a generalized list of top websites to fulfill your need for twitch overlays. Stick to this article to find out more.
In saying that, today's blog is entirely dedicated to 8 best Twitch overlay websites that you can use for your streaming.
You may be interested in: Best live streaming platforms in 2020.
So, let's get started.
What Is an Overlay Streaming?
An overlay streaming is the front interface of your live streaming media in form of a graphics cover that user interfaces while glimpsing on your live stream. A professional Twitch stream overlay website will provide you a quirky overlay streaming design to ascend your streaming views.
Social media twitch overlay designs also broaden your live streaming users with a cool and eye-catchy streaming overlay. However, it doesn't require a twitch graphic designer to provide you with a professional streaming overlay. Here you may find the best platforms to design your customized overlays.
Top 8 Twitch Overlay Websites You Should Know
If you're looking for best twitch overlay websites that provide you legitimately useful varieties of twitch overlays that have all-in-one fit for the user's attractions then here we have top 8 platforms which cover your need for streaming overlays. Also, almost all of these sites include premium designs that suit your requirements for a customized design.
#1. Own3D: Overlays Hub
---
#2. Nerd or Die: quality stream design
---
#3. Strexm: Cloud-based platform
---
#4. WDFLAT: all-in-one platform
---
#5. Stream Play: Graphic Designing Platform
---
#6. Visuals By Impulse
---
#7. StreamElements: Cloud-based overlays
---
#8. Zerging: Graphics Hub
---
Bonus Part: How to Make a Twitch Overlay in Photoshop?
This article will guide you on how to make your twitch overlay for your favorite game streaming online. Before we start, make sure you have Adobe Photoshop CC installed in your system and you have a screenshot of your game interface which you want to create your customized twitch overlay for
Step 1. Creating the Canvas
First of all, open photoshop and create a blank document with the best resolution; and then paste your game screenshot in the work area to finish the canvas creation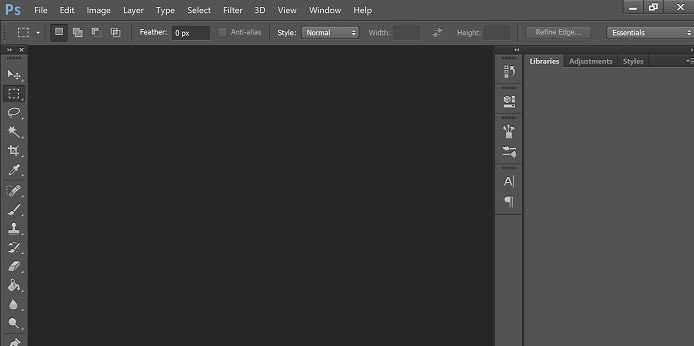 Step 2. Adding a Top Bar
Create a new layer in Photoshop with a customized name with background color as follows:

Drag and drop this layer on top of the workstream as follow:

Now down the opacity to your required level to make it a professional look as Select Top layer > Opacity > Drag the percentage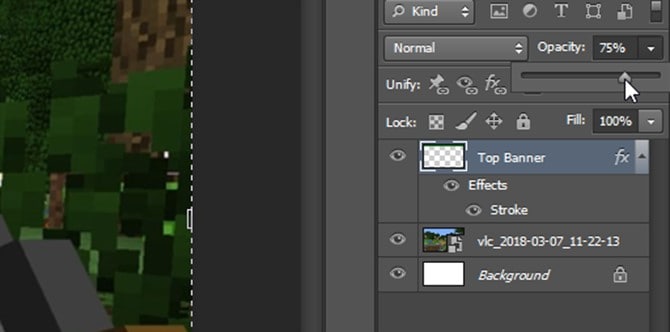 Step 3. Add Your Social Media and Channel Logos
To import social media logos into your workspace, click on: File > Place > Select the PNG logo file; and then use the Control key to customize your logo position at the upper corners to make it professional.

Step 4. Add Some Texts to Your Overlay
To add texts to your top bar, click on the layer and select Text Tool and then click on Character to add your personalized text into your specified layer.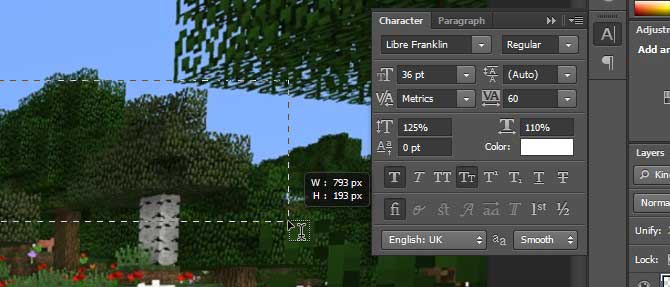 Step 5. Add Your Camera Frame and Save
Add a new layer to your workspace and pick Rectangle Tool to create a Square. And then, right-click on layer and select: Blending Options > Stroke > Inner (Position)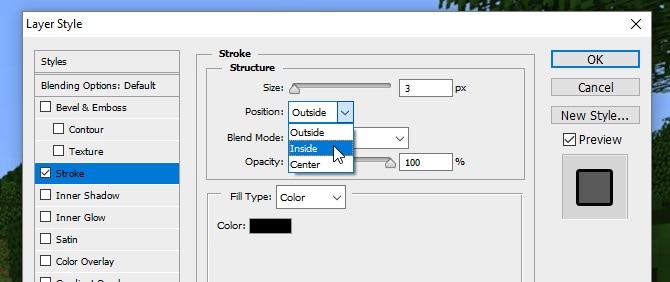 The last step is to move the square to the required position and save your file as Photoshop Document.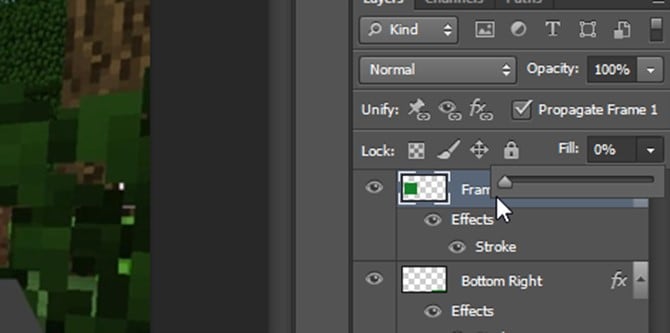 ---
Final Words
By using the above best platforms, you will be able to select the best-optimized streaming overlay for your favorite stream. If you are a beginner and you don't want to consume your budget then you have plenty of free of cost templates available for your overlays where you can design and embed with no cost at all.
On the other hand, if you are a professional with your hands in this field, then you have several paid and custom templates available to sky-rocket your broadcasting media using Overlays.