When you are using your iPad, you would of course like to view your videos on it. There are plenty of different ways and methods which you can use for transferring the videos on your iPad. Here, we are going to talk of 2 of the best ways which will offer you the ease of viewing the videos and enjoying yourself to the fullest. We will share two of the preferred methods which can be used for the sake of being sure that you can easily transfer your videos from one Apple device to another. There is software which makes the whole task easier and we will talk about it.
Part 1. How to use AirPlay to stream video from iPhone to iPad?
Airplay is the proprietary audio and video streaming technology which aims at helping people stream video and audio content between different Apple devices. Of course, you can make smart use of AirPlay in order to stream videos easily from your iPhone to iPad. Once you get a hang of AirPlay, it is likely to become one of your preferred ways. However, you have to be sure that you are connected to the same Wi-Fi network and in order to enjoy uninterrupted streaming, your internet connectivity should be top notch.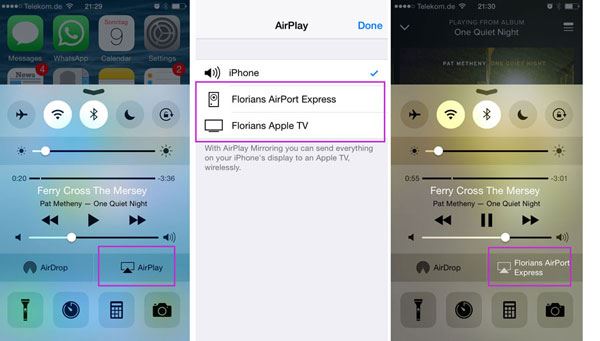 Step 1. Make sure that your iOS and the AirPlay device are both connected on the same Wi-Fi network.
Step 2. Take your iOS device and swipe from the bottom of your screen. You will find control centre in there.
Step 3. Click on AirPlay.
Step 4. Now, you will be able to see a list of all possible receivers which are connected on the same network.
Step 5. There will be either a TV or a speaker icon beside the different devices which will help you understand the kind of content which can be played.
Step 6. When you want to watch your video on your iPad by making use of your iPhone, you should choose iPhone from the list of devices.
Step 7. Now you can start playing your content and it will then be streamed via AirPlay.
These simple steps will allow you to stream the content of your iPhone to your iPad.
---
Part 2. How to use iSkysoft dr.fone to put videos from iPhone to iPad?
There is plenty of software which allows you to transfer videos from iPhone to iPad. iSkysoft iTrasnfer for Mac (iSkysoft iTrasnfer for Windows) is one of the popular software which can really simplify the task as it offers you an easy way to put videos from iPhone to iPad. iSkysoft dr.fone is updated to support iPhone 8, iPhone 7, iPad Pro and any other Apple device running in (up to) iOS 11 fully.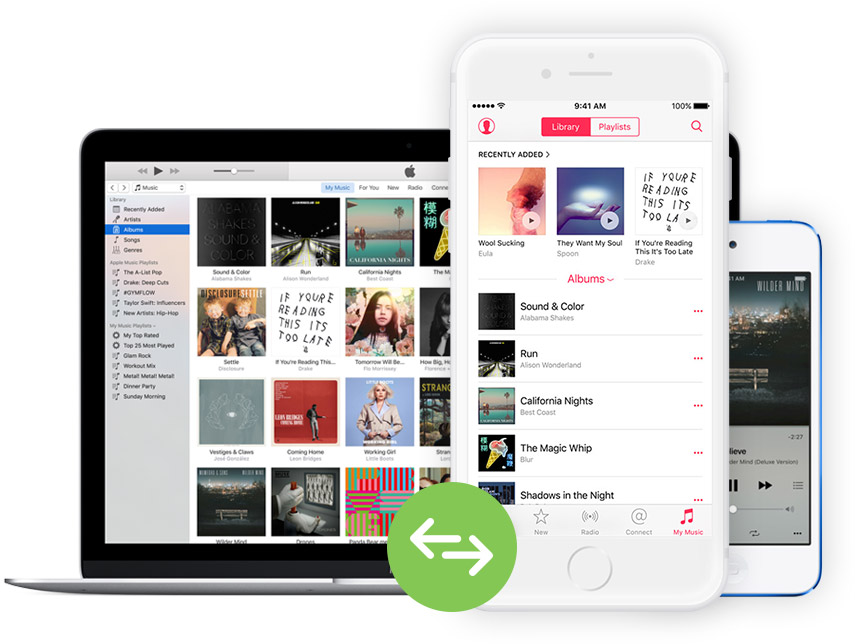 Features of iSkysoft dr.fone:
It allows easy transfer of files from your Apple device to iTunes.
You can transfer files from your Apple device to PC and vice versa without additional hassles.
Easy copying of playlists to your iTunes and even your PC.
You can transfer content between two devices without the need to use the iTunes.
Convert your files to a suitable format.
Easy creation of backup of your media files for restoring lost data or deleted content.
---
Let us take a look at the steps for watch iPhone videos on iPad via iSkysoft dr.fone
Step 1: Run dr.fone and connect the 2 devices you want to transfer files between. When connected successfully, you can see that both of them are listed in the device drop-down list. Please make sure you have selected the source device. The source device should be displayed in the main window.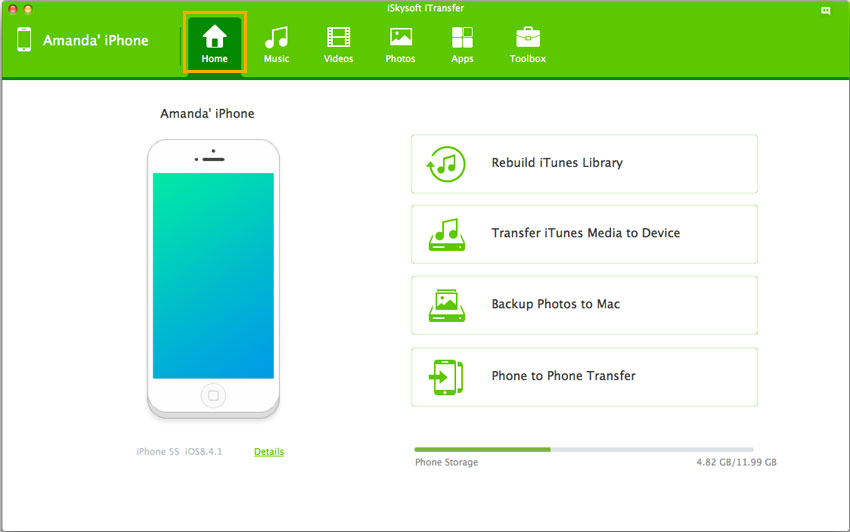 Step 2: Click the "Videos" tab on the top of the main window. Click to select the video you need to transfer to another device. Click "Export" > "Export to (the name of the second device)". That's it! Now you can enjoy your video on your iPad!