Recently, Apple introduced another version of GIF images, Live Photos, which normally look like simple JPEG photos but when you tap on them using the 3D touch or your iPhone, they will play like a video. However, the best part about live Photos is that they don't have a new format, Apple has merged the JPEG format and MOV format. The JPEG format is the still photo while the MOV part is the video associated with that live photo. The best part is that using an appropriate software on your Mac OS X, you can convert these Live Photos to the GIF images, so, anyone on different devices can watch those live photos in a new way.
There are many ways of converting the videos to GIF images, however, no web service and only very few software on the Mac will let you convert the iPhone Live Photos to GIF images. The best part about dr.fone is that it works perfectly on all versions of iOS on all iDevices such as iPhone, iPod Touch and iPad. It is a perfect media managing software for the Windows and Mac OS X. Using this amazing software, you can transfer videos from your computer to iPhone, iPod Touch and iPad, from computer to iDevices and the best part is that videos can also be transferred from iPhone to another iPhone, iPod Touch or the iPad. You can also make new albums on your iPhone using the same thing.
dr.fone – Best Software to Convert Live Photos or Videos to GIF Images:
Another important thing about dr.fone is that you can also transfer the music from your computer to phones and vice versa. All the playlists can be managed from the software without any problem. Last and most important thing about dr.fone for Mac is that you can directly convert and transfer the Live Photos from your iPhone to your PC in the form of GIF images. You don't have to go through the complex processes and everything, just hit one button and it will be done in no time. Here's how you can convert videos or Live Photos into GIF images via dr.fone for Mac.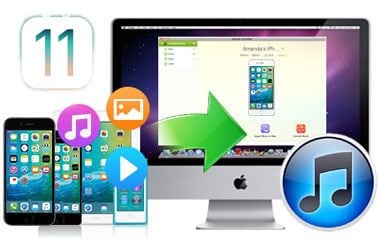 ---
Step-by-step guide to convert iPhone Videos to GIF Images via dr.fone
Step 1: Before you continue, make sure that you have downloaded and installed the latest version of dr.fone. Connect your phone with computer and run dr.fone on your Mac. On the main screen, it will show the content of your phone. Click "Toolbox">>"GIF MAKER".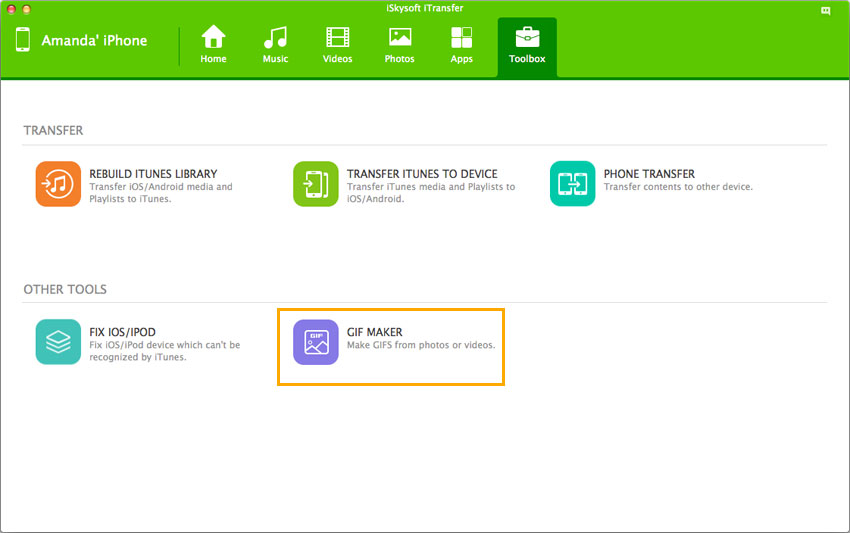 Step 2: Click "Add" button to import a video from your Mac. Next, set up the start time and duration for the video, and click "Convert GIF" to save it as a GIF image.
That's it! Wait for a second depending upon the sizes of the GIf images and all of them will be automatically transferred to your computer.