GIF is a lossless compression method for storing images. The most notable feature of the GIF is that it enables simple animation. We all know that a picture says a thousand words, but what about animations? They're much more accurate, explanatory, and interesting to watch. Now that we have an idea of why exactly do we need GIF images, let's talk about what's required to make a GIF image. Photos, iPhone live photos, and videos can all be used for creating a GIF image. A combination of ordinary photos, or a short clip from a video or an iPhone live photo may be used for the generation of a simple and short GIF image.
Filmora is the one of the best software available for creating animated GIF images. The software is simple yet powerful. It has an amazing collections of features that help customize the generated GIF. You can choose any combination of photos, videos, or iPhone live photos and easily convert them to GIFs using Filmora. Simply import the files, select the output format and click convert! The converted GIF image can then be edited through the use of the customization features available within the software.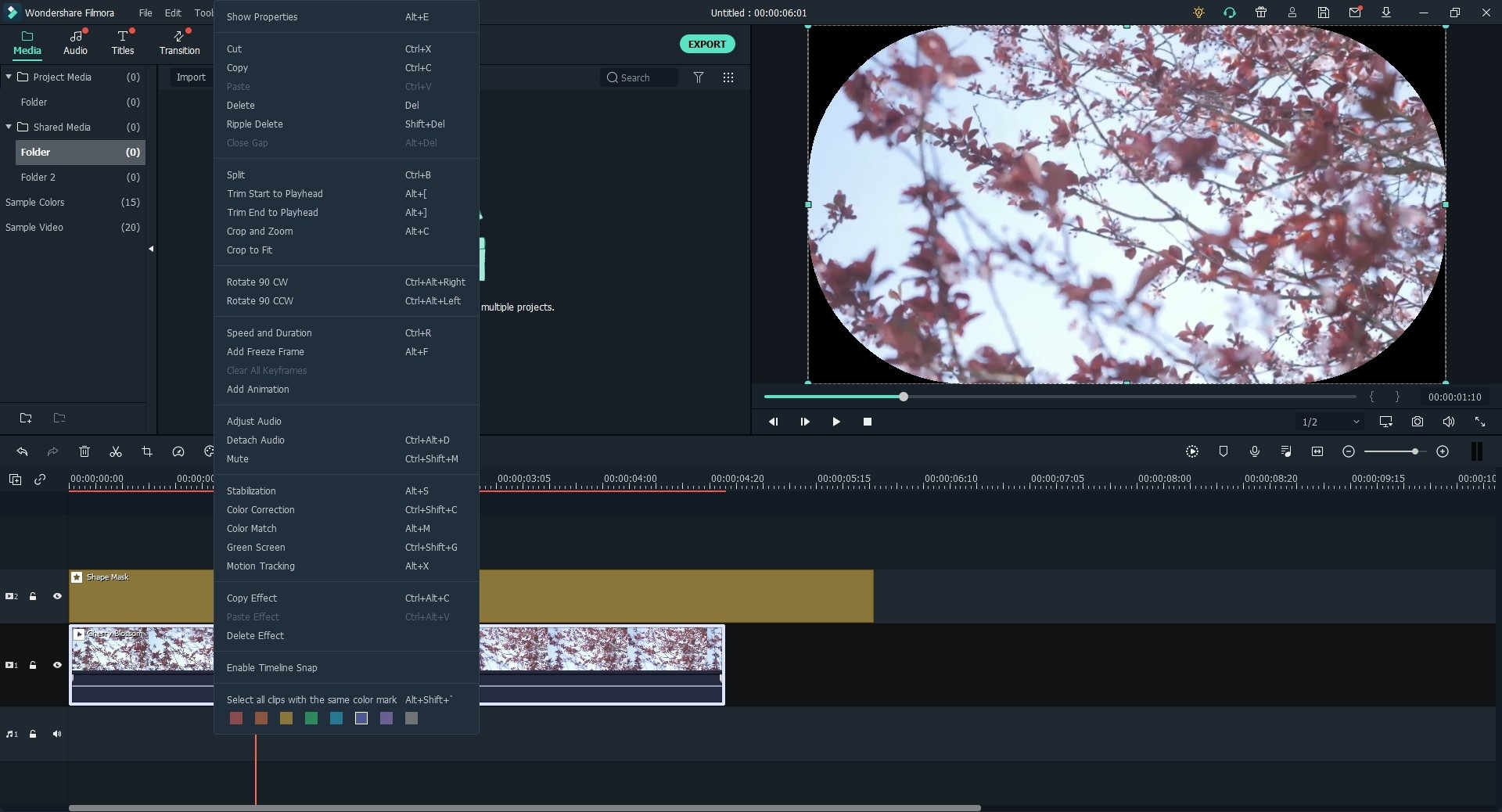 ---
#2. PHOTOSCAPE
PhotoScape is an entire image suite that comprises of a GIF animator, photo editor, and image convertor among several other tools. The GIF animator included in the PhotoScape suite is a wonderful tool. It has a clean and simple interface that is easy to understand and easy to use. To create an animated GIF image, you first go to the Animated GIF tab. Once there, you select a few videos or photos and drag them into the central panel. Next, you can customize the GIF image settings. These settings include framerate, resolution, canvas size, alignment, and background color. You may even add transition effects and filters to your GIF image through PhotoScape.
Rating: 4.7/5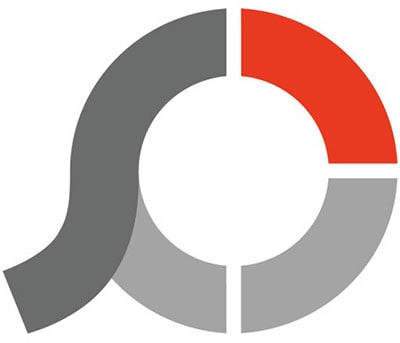 Pros:
Freeware – The software is available for free!
Stable – No bugs or crashes have been reported.
Simple interface – Clean user interface that is easy to navigate through and use.
Powerful – packed with a variety of options for customizing photos.
Cons:
Limited package if you compare it with tools such as Photoshop or dr.fone. PhotoScape is specifically only for improving and tuning photos. There are no detailed editing options (such as layers, superimposition) available.
The tool can be slow at times (especially with videos).
---
#3. GIFPAL
GifPal is a free online tool for making GIF images. What's interesting about GifPal though is the variety of features that it offers. It is an advanced tool that allows users to select and customize each image for the GIF separately. The tool allows us to choose from an entire collection effects. It also enables the user to change the brightness, saturation, contrast, and hue of each image. Apart from this, there are options available for adding text, color, and effects to the entire GIF. The user can also control the output GIF quality, size, and watermark (if any).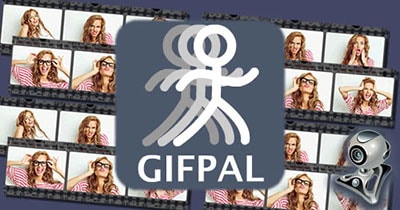 Rating: 4.5/5
Pros:
Highly advanced tool that allows customization of almost every aspect of the GIF image.
The user interface is very simple and easy to use.
Available online for free!
Cons:
The user is limited to make a GIF with only 24 images.
The conversion process is slow (particularly if you want high quality).
---
#4.ADOBE PHOTOSHOP
We're all familiar with Adobe's popular photo editing tool that goes by the name Photoshop. It is a highly advanced tool that allows users to customize almost every aspect of an image possible. Once thing that is uncommon about Photoshop, however, is its use as a conversion tool. Photoshop can also be used to convert photos (of every format), and videos into GIF images. The process of conversation is somewhat complicated though. It involves a number of steps and adjustments. The depth and detail of editing that Photoshop offers obviously accounts for the complication of the tool. A tutorial is recommended for anyone who wishes to create GIF images using Photoshop. Photoshop is the tool for the professionals that want to make highly customized GIF images.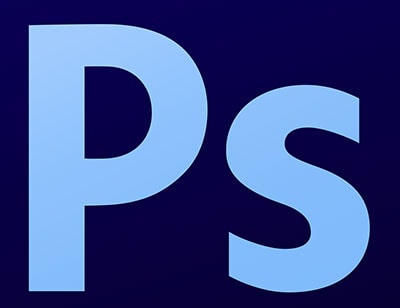 Rating: 4.3/5
Pros:
Professional tool that can be used for the generation of detailed, high quality GIF animations.
Stable software that is regularly updated and improved.
Cons:
Complicated software that is well-suited for professional graphic designers only.
Large software bundle that can consumes quite a lot of memory.
---
#5. GIFAPP
GifApp is a portable open source application that is supported by Sourceforge. It is perhaps the simplest GIF creator of all. It is a standalone program that has been specifically been developed for creating animated GIFs. The interface is simple and adjustable. You can adjust the size and appearance of the interface. Through the use of GifApp you can change the frame delay, dimensions, and output quality of your GIF images. Apart from this, you can add effects, remove images from GIFs, add multiple images/videos at once, and preview the output GIF.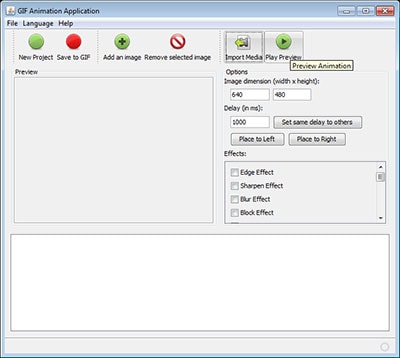 Rating: 4.0/5
Pros:
User friendly interface that is very easy to use.
Freeware that is available with source code.
Special purpose application for making GIFs.
Cons:
Not as powerful as some other tools available.
The installation process is a bit complicated.
---
#6. SSUITE ANIMATOR
This is a GUI application that is excellent for basic GIF operations. Through SSuiteAnimator, you can: add and remove images with relative ease, save images for future use, adjust frame position and frame rate, and you can change dimensions of your output GIF. Even though the GUI is good, it can be quite difficult to use and understand. Therefore, this software is not recommended to novices.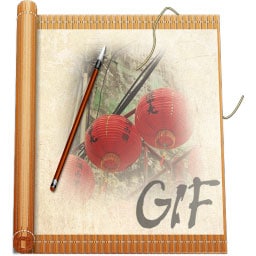 Rating: 3.8/5
Pros:
Performs all the basic operations necessary for creating an animated GIF.
Light software that takes up minimal memory.
Cons:
Low quality output.
The interface is tricky and takes time to understand.