iTunes is the native media manager for iPhone and computer, you can easily transfer any kind of music, videos, applications, contacts, calendar schedules even the Safari bookmarks from your PC or Mac to iPhone using iTunes. On the other hand, it is complex software and not everyone can use this software to transfer media from PC to iPhone. That's why iSkysoft dr.fone is designed. Anyway, I've written how to use iSkysoft dr.fone, iTunes as well as some apps for iPhone to transfer videos from computer to iPhone. Choose the way that's best for you.
Part 1. How to use iSkysoft dr.fone to Transfer Videos from PC to iPhone?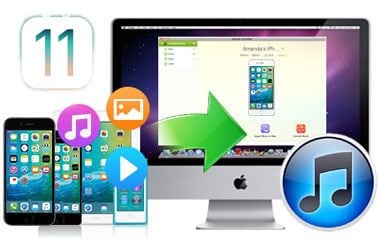 iSkysoft dr.fone is an alternative media manager available for both Windows PC and Mac. It doesn't only help you transfer media from PC to iPhone but you can transfer it the other way which means from iPhone to PC. The best part about this software is that it is all-in-one media manager for iPhone. You cannot only transfer the Music, Movies, TV shows, Podcasts, iTunes U but you can also transfer photos and videos from camera roll to iPhone and Vice versa. iSkysoft dr.fone will also help you to manage any type of Playlists on your iPhone and the user-interface of this software is so simple that no one needs any specific kind of knowledge to use it. It operates on the personal of simple copy/pasting or addition of new media from specific folders.
---
Steps to Open Android phone when locked with iSkysoft Toolbox
Step 1: Download and install the latest version of iSkysoft dr.fone on Windows PC or Mac. After installation, connect your iPhone with computer and open iSkysoft dr.fone.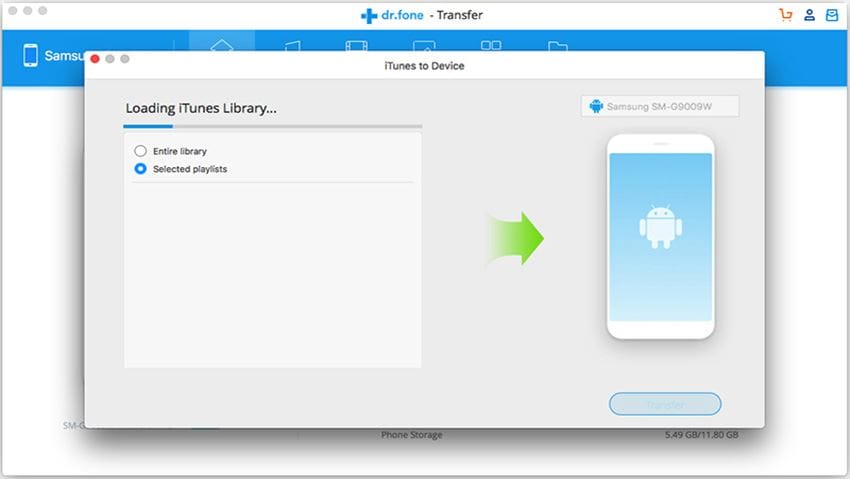 Step 2: From the main screen, click "Videos" tab on the top of the main window to enter the management window. By default, the next window is the management window for videos. Click "Add" to browse videos on your Mac and add them to your device. This may take some time depending upon the size of your video.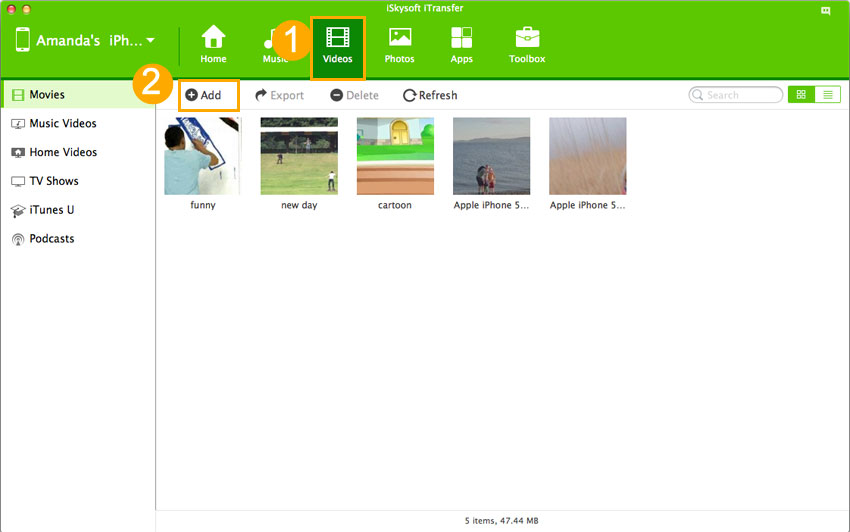 That's it! Simple and easy, you can transfer as many videos as you want to your iPhone without any hassle. Similarly, you can transfer any kind of videos to your iPhone using iSkysoft dr.fone, it will not only save you a lot of time but it is also very easy to operate. Alternatively, you can use the native iTunes to transfer videos from PC to iPhone. Try to download it!
---
Part 2. How to Use iTunes to Put Videos on iPhone?
1. Before you continue, please make sure you have already transferred the videos to iTunes library which you want to transfer on your iPhone. To do this, Open iTunes and Click on "Add file to Library". Select the videos that you want to transfer to iPhone and Click on "Open".
2. That's it! After successfully importing files to iTunes Library, connect your iPhone with your computer via the USB cable. Click on the "iPhone" icon right next to three dots.
3. From the left side menu, Click on "Movies". Now, on the right side, check the "Sync Movies", you can either select to transfer all movies from iTunes to iPhone or you can select to copy only few of them. After selecting movies, click on "Apply" button at the bottom right corner.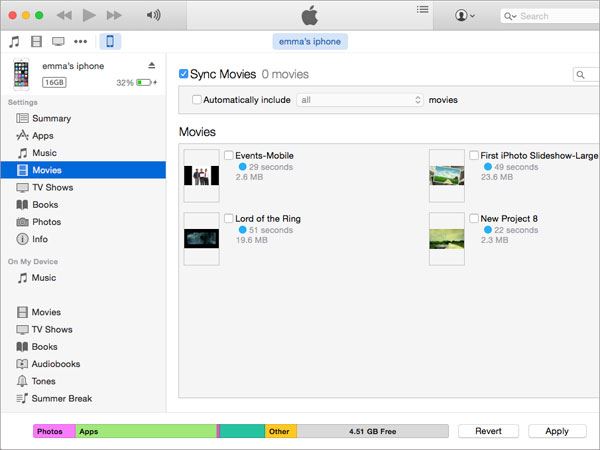 That's it! By this way, iTunes will transfer videos from your PC to iPhone. You can also use different cloud based services to transfer videos from PC to iPhone without USB cable. You can check the following apps to transfer videos from PC to iPhone.
---
Part 3. Top Apps for iPhone to Put videos to iPhone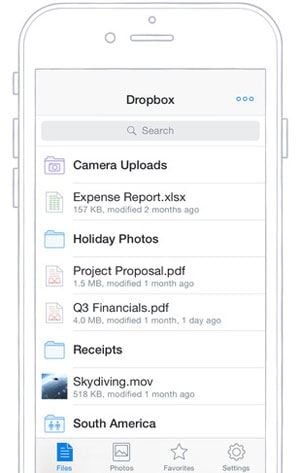 1. Dropbox
The first application in the list is one of the very first and elegant cloud based service. Using dropbox, you can upload any kind of videos on your dropbox account and later can view them on your iPhone using Dropbox application. iPhone Application of Dropbox has a minimalistic user-interface which is pretty much easy to operate by anyone. You can not only watch the video but you can also save them in camera roll to view them later. Moreover, it also provide you the ability to share the video with other platforms such as Facebook, WhatsApp and Twitter.
Ratings: 8/10
Price: Free account and $9.99 per month for 1 TB space or $99.99 for whole year
---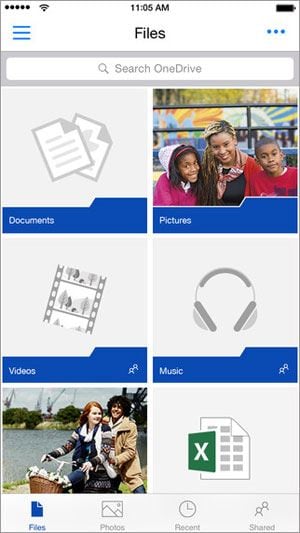 2. One Drive
One drive is one of the cheapest and best cloud service introduced recently by the Windows. The working of the one drive is pretty much similar to that of the drop box. However, it's iPhone application also provide some other useful things such as you can invite many people to view the video. Moreover, you can also directly send the file to any other person. Sharing options are approximately similar.
Rating: 9/10
Price: $6.99 / month only for 1 TB Cloud Storage
---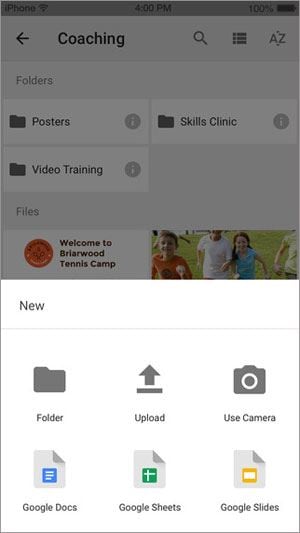 3. Google Drive
Google drive will also let you sync your music videos from PC to iPhone without USB cable. You can simply upload the file by going to the website of G Drive or you can install the software on your windows or Mac PC. Natively, Google Drive doesn't support the Mp4 format, but there is an alternative, you can always save the video file in the camera roll to watch it later. However, other sharing options are similar to that of One Drive.
Ratings: 7/10
Price: $9.99 only/ per month for 1TB storage
---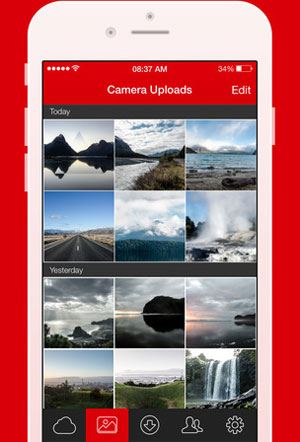 4. Mega
Mega is another famous cloud based service, it is the only service which provides 50GB absolutely free of cost. So, you can't only sync large videos to your iPhone but you can also save a lot of videos on Cloud without paying even a single cent. You can navigate to their website to make a new account and upload your data. Later on, the videos can only be watched in the application and you can save them for offline. Moreover, you can also open the video in other third party applications and it provides an amazing function, you can save a video file to the "Dropbox".
Rating: 9/10
Price: Free 50 GB or different Paid Plans [Link]
---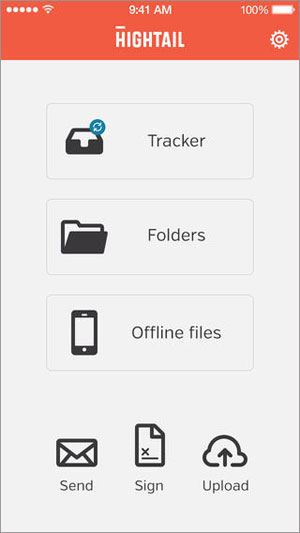 5. Hightail
Hightail is another cloud based service which can be used to transfer videos from PC to iPhone via Cloud based server. This service is most costly amongst all and at the start of free plan you will only get 2GB to save files and maximum size of file should not be more than 250 Mb. After signing up for the free account, you will be able to upload files or folder to their website. Moreover, the iOS application of Hightail works similar to many other cloud based services' application but it lacks many feature. First of all, the video files will be downloaded on your iPhone before you can view it. Later on, you can send links to friends and the media player of the application also doesn't offer much.
Ratings: 6/10
Price: Lite Free Plan or Pro Plans [Link]