Is your contact list too long and you are really looking for a way to keep it editable and organized. Downloading the phone contact to excel makes your very long contact list editable, readable and print compatible. We so often save our contacts in a hurry and our phone book becomes a mess. Export contacts to excel and organize and backup them with quick and reliable third party software'ss and apps. The list of contact excel you downloaded can be easily shared across via email. I keep on trying any new software to convert contact to excel apk and I must say they are getting better and quicker. For the top 8 software/App to export contacts to excel I have prepared a guide here.
#1. dr.fone
dr.fone is an ideal phone manager software. This is the ultimate reliable software that works to export contact to excel for both Android and iPhone. It's a package software that provides you a one stop solution to all your transfer data concerns, it is my first and foremost choice. It is compatible to both MAC and windows and transfers contact and other important data in few seconds without worrying about compatibility issues and data corruption issues. It exports contact to excel as csv or .vcf files and they can be imported to other platforms. A bug free software that has a very prompt technical support team never makes you feel stuck. Enjoy a seamless transfer and backup of contact to excel with this dr.fone.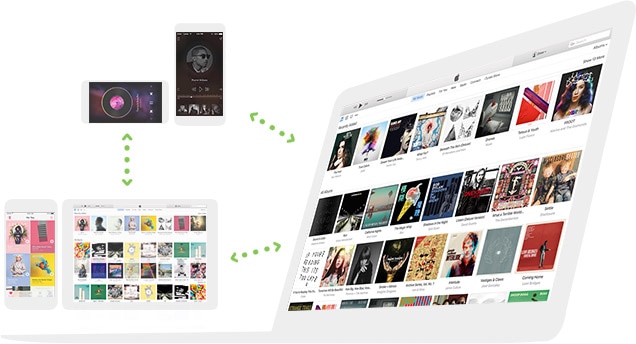 It transfers contact to excel quickly making it compatible cross platform.
Available for both Android and iPhone users.
De-duplication feature removes any duplicate contacts.
Provides a package to you supporting your contact transfer to excel and a complete phone manager needs.
It's an ultimate transfer device for all your data like Music, videos, files etc.
Guide to export contact to excel with dr.fone
Step 1: Launch the dr.fone on your PC and plug in your Android or iOS phone. Click the "Information" 5th to the Home Icon on top. This loads all your contacts to dr.fone. Select the contacts that you want to backup or select all for a batch transfer.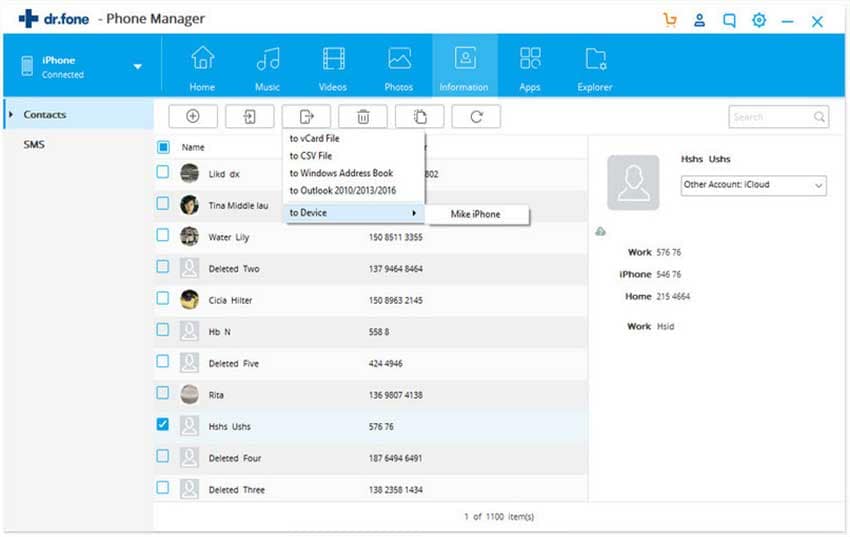 Step 2: Click "Export" to move all the contact data to the excel by selecting csv or vcard files.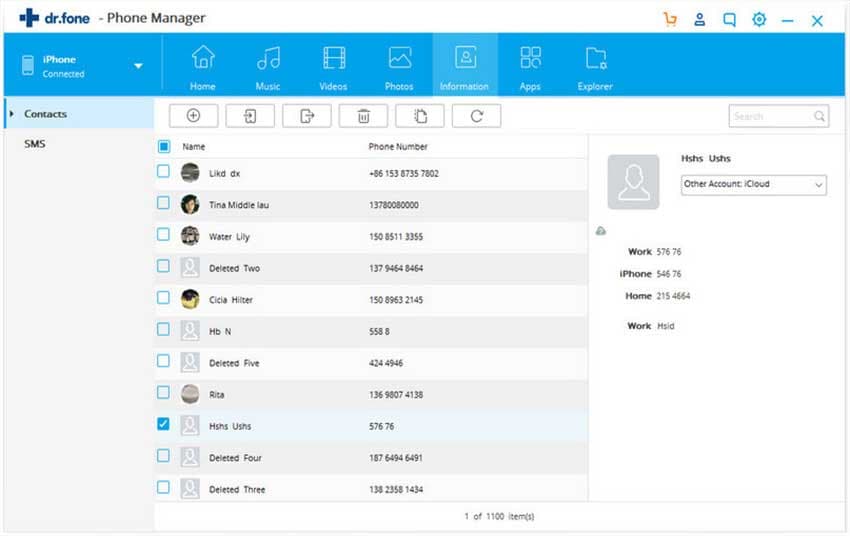 Step 3: The screen will prompt you to browse folder and save the csv file. Quick easy, isn't it? Just download it and try by yourself!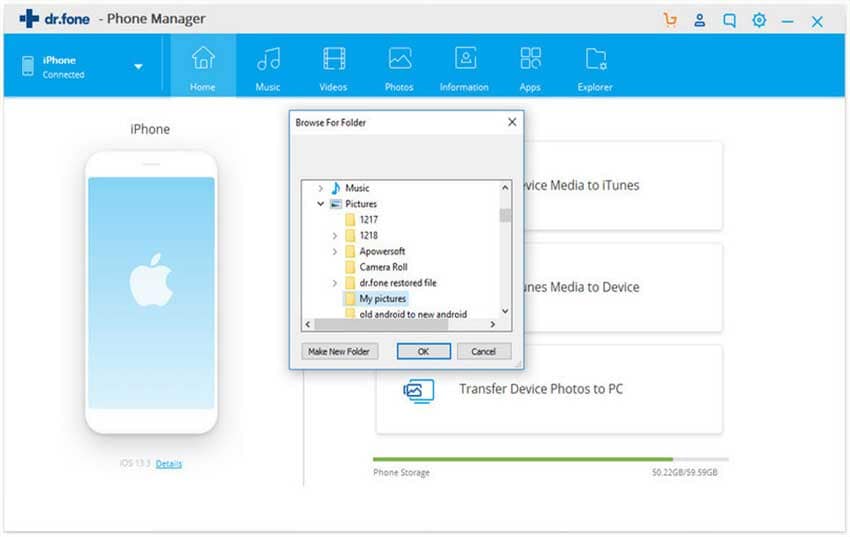 ---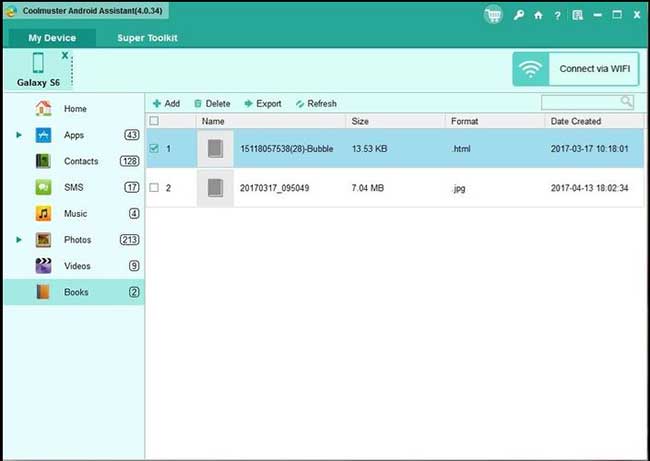 #2: Cool master Android assistant
Coolmuster Android Assistant is a utility software easy to install on your computer. It backs up all your mobile data in one location on your PC. You can import same files back to another mobile and can edit the files too.
Difficulty rating: 7 stars
---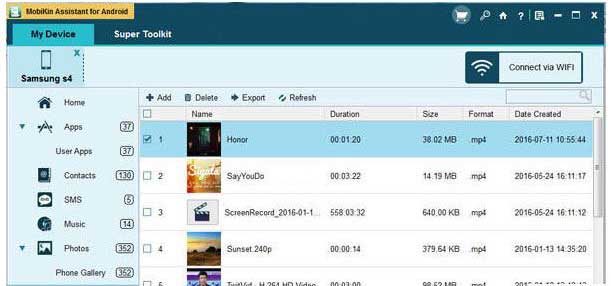 #3: Mobikin Assistant
Mobikin assistant is a reliable software program to export contact to excel. It has two separate versions available both for Android and MAC. It gives you liberty for batch and single contact transfer. The imported file can be viewed, edited or imported as it is in excel CSV or .vcf format.
Difficulty rating: 6 stars
---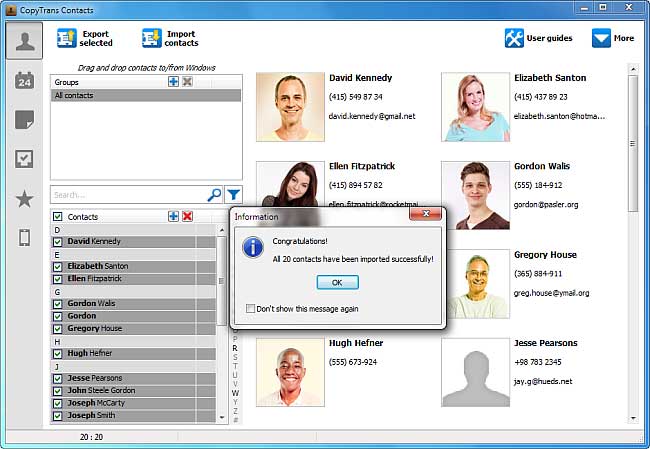 A pain free replacement of iTunes is what I would call it. It organizes all your data the music, videos, contacts and sms to your computer. It is only available for the iPhone contacts.
Difficulty rating: 7 stars
---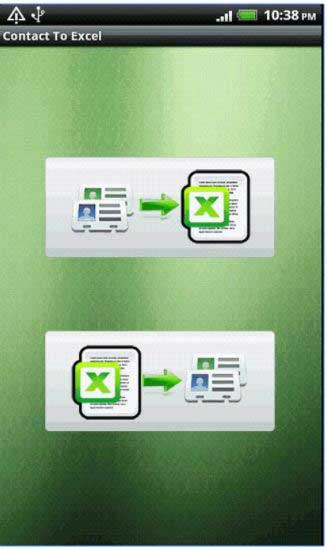 Finally I have an app to my list no PC, no USB, no cables, no wi-fi. Just in your phone it will store the contact excel in SD card. With the Contacts to Excel you can import/export your contacts into excel format with ease. The export contact to excel app output file can be viewed, edited and printed in your device as well as the computer. The contact to excel apk file comes in handy when PC is not there.
Difficulty rating: 6 stars
---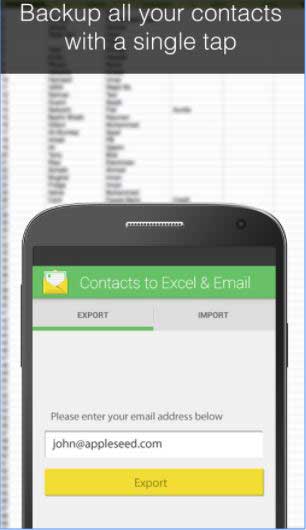 #6: C2X
C2X (Contacts Backup--Excel & Email) is the easiest and reliable tool to back up your contacts. It converts the detailed data of contacts from your phone and transfers it into a Microsoft Excel file that you can email. Supports both Android and iPhone and will soon venture to windows phone too. The contact to excel apk can be downloaded from the google playstore.
Difficulty rating: 3 stars
---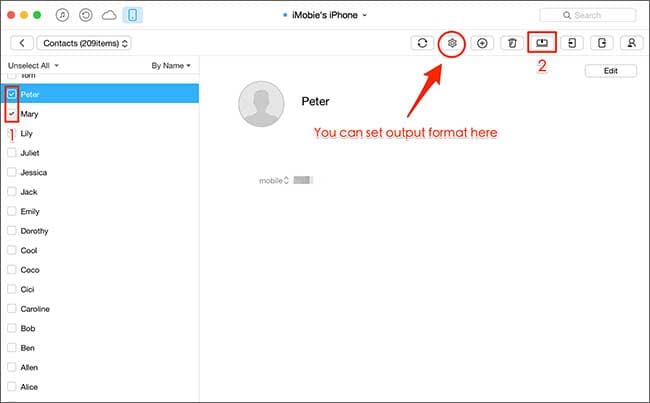 #7: AnyTrans
A quick installation software to break the sync boundaries and provides you a consolidated folder for all your data. It is a professional iOS content organizer. It is easy to export contacts from iCloud to Excel with AnyTrans. A quick way to export contact to excel app.
Difficulty rating: 3 stars
---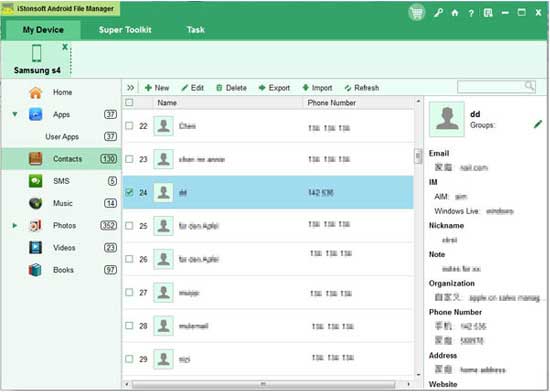 #8: iStonsoft Android File Manager
A professional Android File manager software. With iStonsoft, you can export contact to Excel format on computer and you can import it to any Android phone easily.
Difficulty rating: 5 stars