No one can deny the fact that iPhone has the best camera among all Smartphones available in the market. But the camera application in iOS doesn't offer much. There are only few options to play with such as toggle flash, Slo-mo mode to record slow motion videos and Time-lapse to record videos faster. There should be many more features in the native camera application such as the size of recording, quality of videos being record, frame rate and many more. There are many reasons that we need a perfect and professional video recording application for iPhone to record the best quality videos according to the situation. There are lot of video recording applications available in the iTunes store which will give the ultimate options to record videos on your iPhone. However, you can also follow the guide mentioned below to record videos on iPhone manually.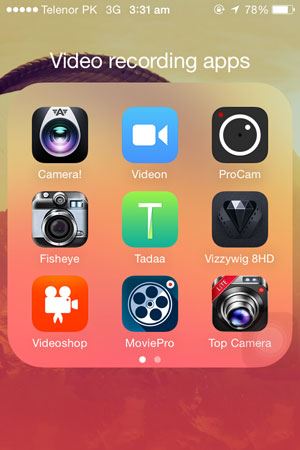 Part 1. How to record videos on iPhone manually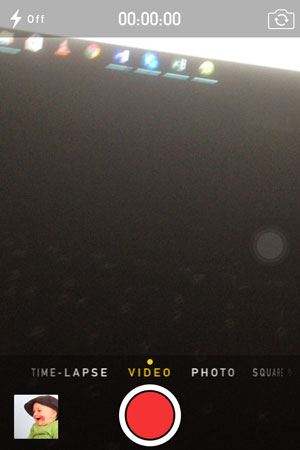 Step 1. Go to main screen on your iPhone and open camera application. Swipe towards right to see the video options, You will see the flash button at the top left corner to toggle flash on/off, you can also switch between the front and back camera on your iPhone by tapping on top right corner.
Step 2. To start the recording, hit the "Record" button and once the recording is finished, tap that button again to stop the recording.
Tips: Sometime, you might want to record time lapse videos on iPhone. Here is the detailed tutorial >>
---
Part 2. Best Apps to record videos on iPhone:
1. MoviePro: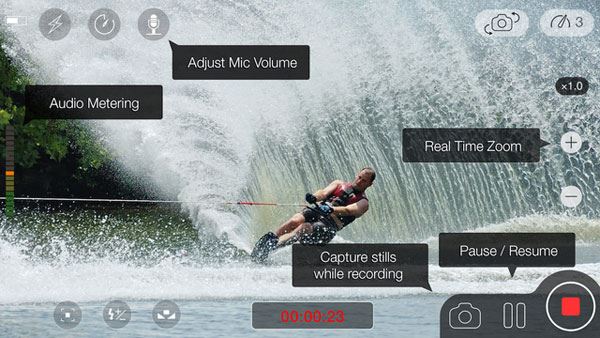 The best in line of top video recording apps is the MoviePro which will allow you to change every possible aspect of settings while recording videos on iPhone. You can't only change the resolution, frame rate or the video but the audio quality can also be controlled using the volume for mic in the application. Moreover, it will also let you to preset the duration of video being record. The most different feature in MoviePro is the Spy mode from the settings, by enabling this feature, the screen of the iPhone will turn into black while the video will be recorded in the background. You can also set the timer for video recording and there is also an option to enable manual controls from the settings. In All in, it is the best video recording application from App store.
Price: $5.99
Rating: 9/10
---
2. Videon: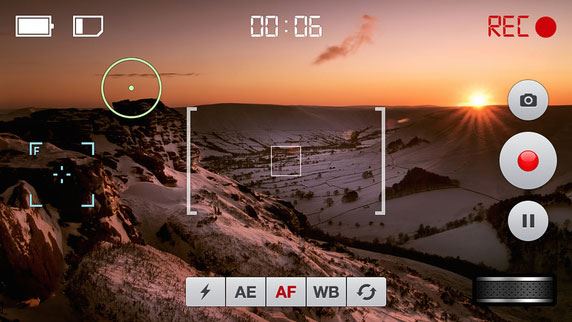 Videon is a video recording app to shoot videos on your iPhone just like a professional. Like many other professional video recording applications, it provides the basic functions but it also has something extra to add to features, for example: feature to zoom in or out is best in it and is derived by a little wheel at bottom right corner. You can also take photos while recording videos using Videon and the best thing is that during recording cameras can easily be switched from back to front without any interruption. Once the recording is finished, the videos can easily be stored in the camera roll or app documents.
Price: $4.99
Rating: 8/10
---
3. Pro Cam 3: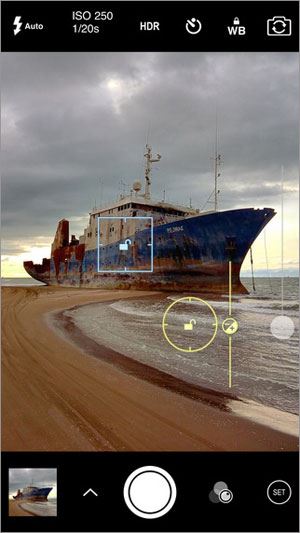 Pro Cam 2 is one of the most popular video recording applications with the most versatile options. You can add date stamps to your videos, location, Copy right stamps and can even change the font, size and color of these stamps. The audio meter for recording a video can also be changed from average to peak level. It also has built-in video stabilization option. Another amazing feature is different settings for Time-laps videos, you can easily set the screen brightness for time-laps videos, delay and can even add sound tracks to time lapse videos. All in all, it provides real time professional video recording right on iPhone.
Price: $2.99
Rating: 9/10
---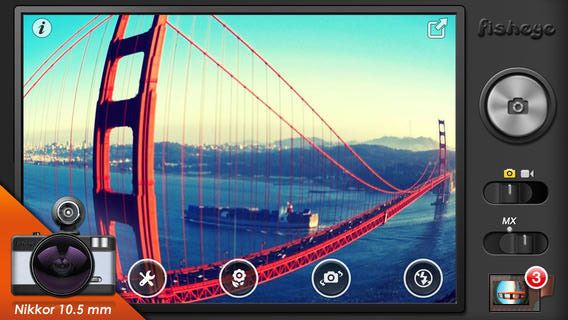 4. Fish Eye:
Do you want to record videos in a wide angle with 170 degree? Fish eye is what you should be using, it will not only let you record wide angle videos but also provides different types of effects to increase the beauty of your videos. Before you try to use this application, make sure that it doesn't require any hardware and it is just a software simulation. It is not just like any video recording app, it is different in any kind of aspect. Moreover, after recording the videos will be saved in a very quality.
Price: Free
Rating: 7/10
---
5. VizzyWig 8HD: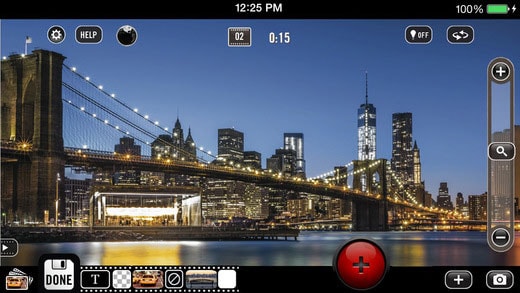 Have you ever thought of recording a 4K Video? Well, you don't need to buy an expensive camera to do that, you can record 4K videos right from your iPhone using VizzyWig 8HD. Although the application is very costly, it provides very promising result and works perfectly on iPhone 5S. So, if you a professional and want to record a 4K music video, you should try this application. Moreover, it also provides many options from the settings from adding Screenshot to post recording work such as editing and saving in High quality.
Price: $99.99
Rating: 9/10
---
6. Camera Awesome: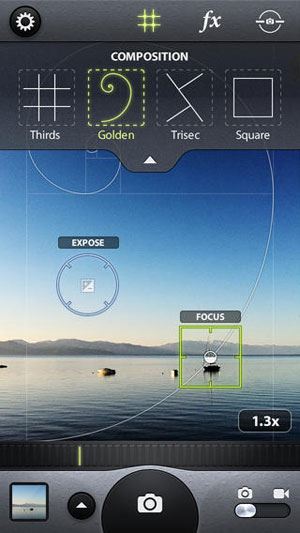 Camera Awesome is the perfect replacement of camera application on your iPhone. It will not only record videos with amazing manual settings but it will also let you take photos in high quality. It also provides a pre-recording session, which helps to determine if the camera is working properly or not. There are also some unique composing features to compose the best videos.
Price: Free
Rating: 8/10
---
7. VivaVideo Pro: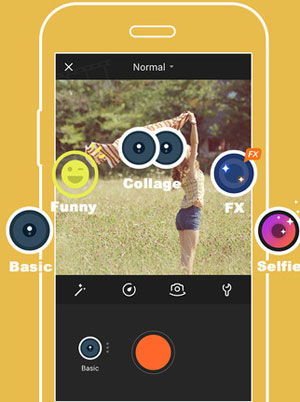 VivaVideo Pro is actually all-in-one video recording solution for your iPhone from recording to saving and uploading those videos to appropriate social networks. The recording features in the application are amazing, you can select the length to record a video for vine, add amazing filters to it and can edit those videos using the powerful preloaded editor in the application. In addition to these amazing feature, it will also let you record videos in five different amazing modes.
Price: $2.99
Rating: 9/10
---
8. Top Camera: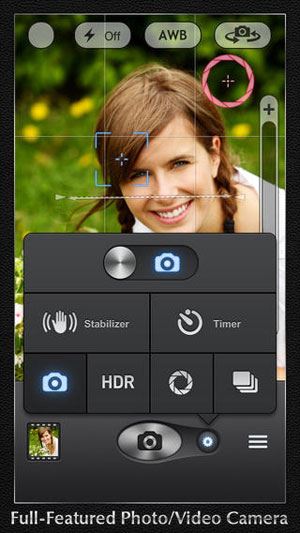 Top camera is an app to record perfect high quality videos and HDR photos on iPhone. It provides some basic functions such as timer, HDR mode, and video stabilization. Additionally, the live video recording mode will also let you set the contrast, brightness, saturation and temperature for the video.
Price: $2.99
Rating: 8/10
---
9. Videoshop: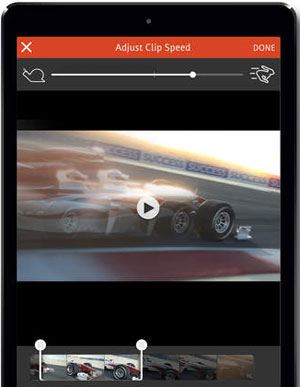 Videoshop doesn't offer much settings and options to record videos on iPhone yet simple options are available in the application. One of the biggest reasons to including in video recording apps is the strong video editing part which will boost your video and will help you save it in share it. You can also make slow motion or time lapse videos using Videoshop.
Price: $1.99
Rating: 6/10
---
10. Magisto: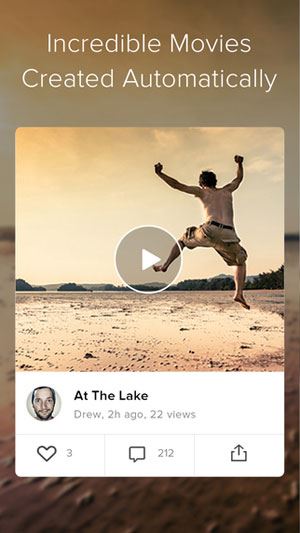 Magisto is an app to record small video clips on iPhone which can be joint later to make a perfect video. Other options to record video are pretty much similar to a basic video recording application such as toggle the flash and changing the camera to record video. However, it also has an amazing video editor to tailor the videos to your needs.
Price: Free
Rating: 5/10