Images can convey a thousand words without saying anything at all. This is even truer in the present scenario where youngsters are very active on the social media network. People use the social media network sites such as Face Book, Instagram and others to converse with each other. They send images online. The animated GIF format is the most shared image format today. You can convert a video film into GIF format and add your comments too. You can edit the images by changing the size, background color and so on. We shall introduce the video to GIF converter in this article.
#1. dr.fone
Steps to recover data from internal storage via dr.fone Toolbox for Android
Step 1: Download and install dr.fone on your computer. Both Mac and PC are available. Open it and go for the "Toolbox" tab. Click "GIF Maker".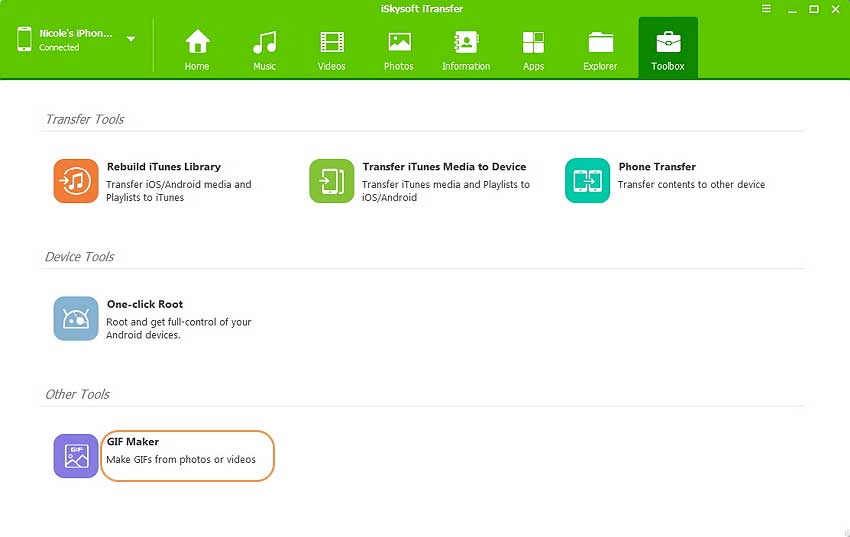 Step 2: In the pop-up window, click "Add" to browse the videos that you want to convert to GIF images on your computer. Open it.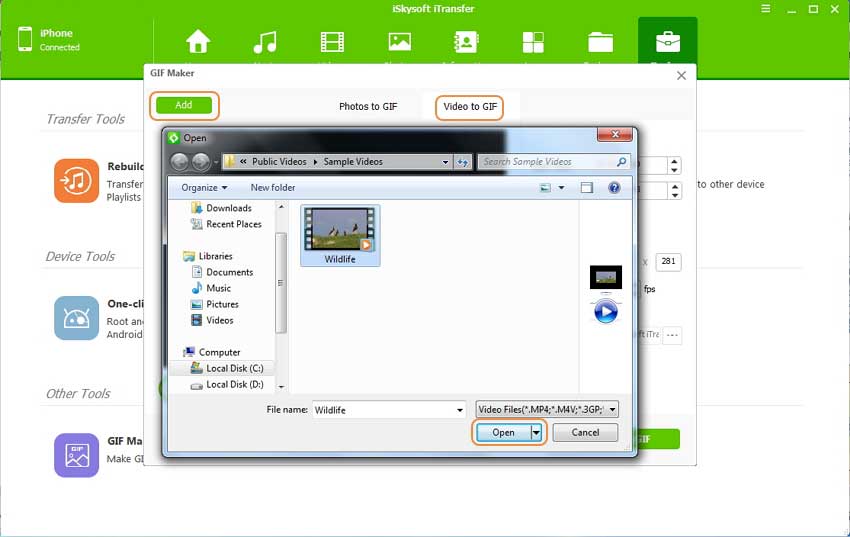 Step 3: Next it's up to you to set the parameters for the GIF images. You are allowed to preview the GIF with dr.fone. Then click "Create GIF" button to finish the process of video to GIF convert.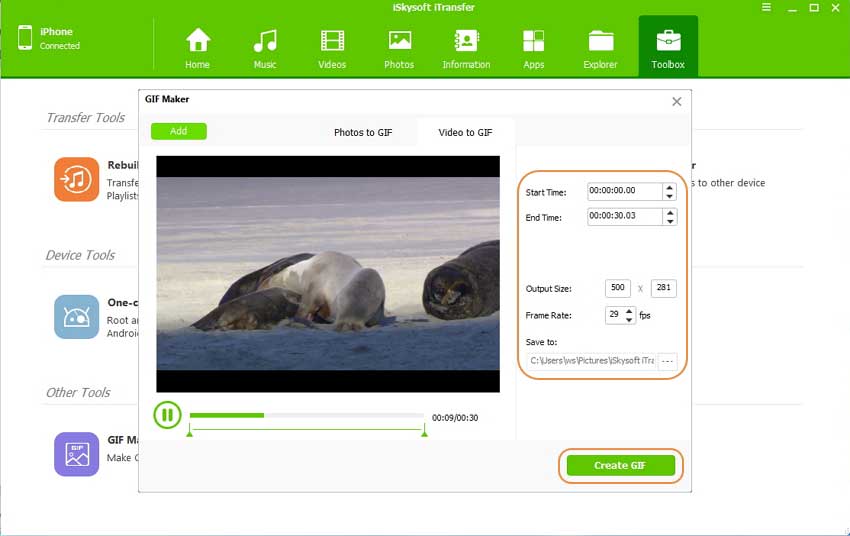 ---
#2. Free Video to GIF Converter
Main features and advantages:
#4.Instagiffer
Main features and advantages:
#5. Movie to GIF
Main features and advantages: