Smartphone's like the Samsung Galaxy S9 has revolutionized the mobile market with its unique style and performance abilities. It can support all the leading applications, games, video, audio formats etc with ease. Most of the time people need to transfer or receive data and Bluetooth is inbuilt software to perform this activity. But you can avail various Samsung S9 Transfer apps to send and receive data between two or more devices. These applications are responsible for transferring all the necessary data at a faster pace and without any data loss or damage.
1. dr.fone
dr.fone is the leading platform which allows you to transfer audio, video, contacts, and other files of any format from one phone to Samsung S9/S8. Users can rely on it as the best Samsung Transfer Software which effectively protects your data by providing a safer transfer zone. With dr.fone, you can easily share your important data from the various iDevices to your computer and iTunes. Earlier it was a difficult task to manage the file transfer from an iOS device to Android device, but with dr.fone, it is entirely possible.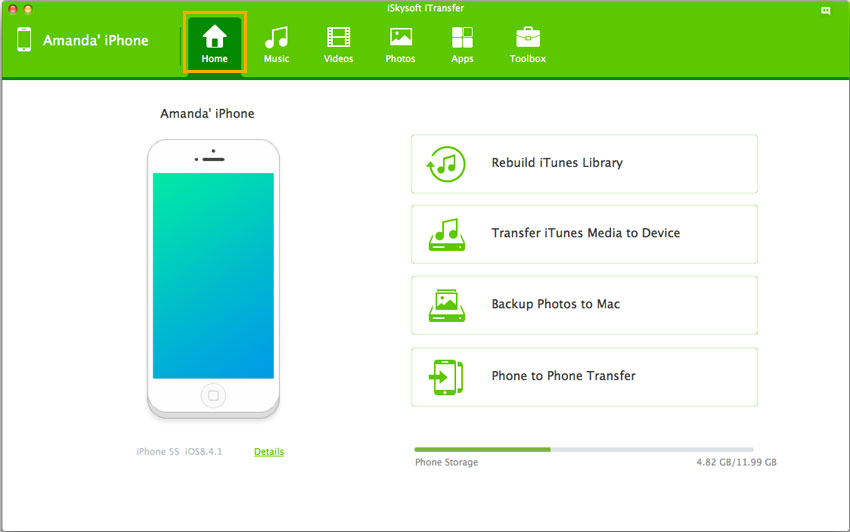 It is a reliable tool which allows you to transfer files like music, TV shows, Audiobooks from iPhone and Android
The unique control panel which helps in the proper management of files
The super fast speed of data exchange within the connected devices
You can easily send multiple files with one click operation
It also, assist is creating a backup and makes the iTunes music library
Easily manage music on Samsung S9
Guide to transfer files from other phones to Samsung s9 with dr.fone
Step 1: Download and install dr.fone on your computer. Next connect your Samsung S9 and the sourse phone to the computer. Launch dr.fone. From the main window, you can see menus on the top such as Music, Video, Photos, Information, apps, and more. Here we take transferring music to Samsung S9 for example.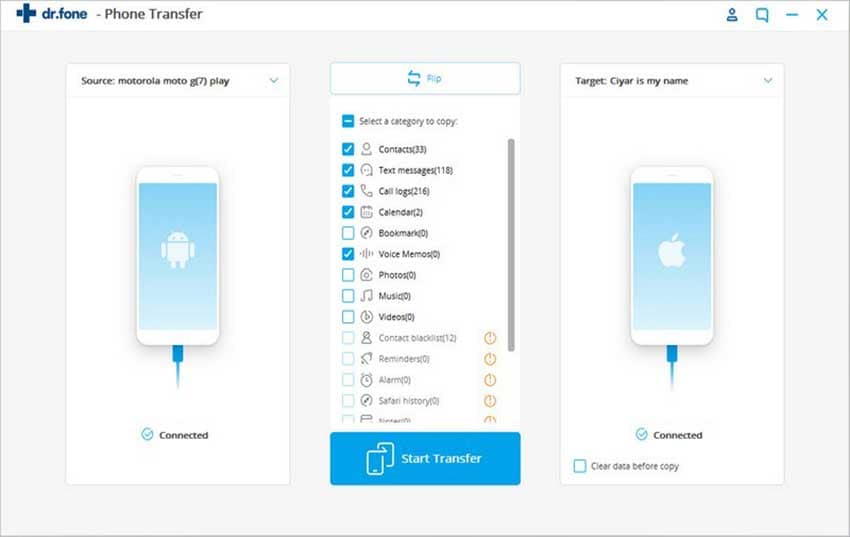 Step 2: Click the "Music" tab. Select your source phone to be displayed on the left top corner. Now the software will detect the music from your other phone. Choose them music you want to transfer to your Samsung S9 and right click on them, choose "Export" > "Export to Samsung S9". Now you got your music on your Samsung Galaxy S9!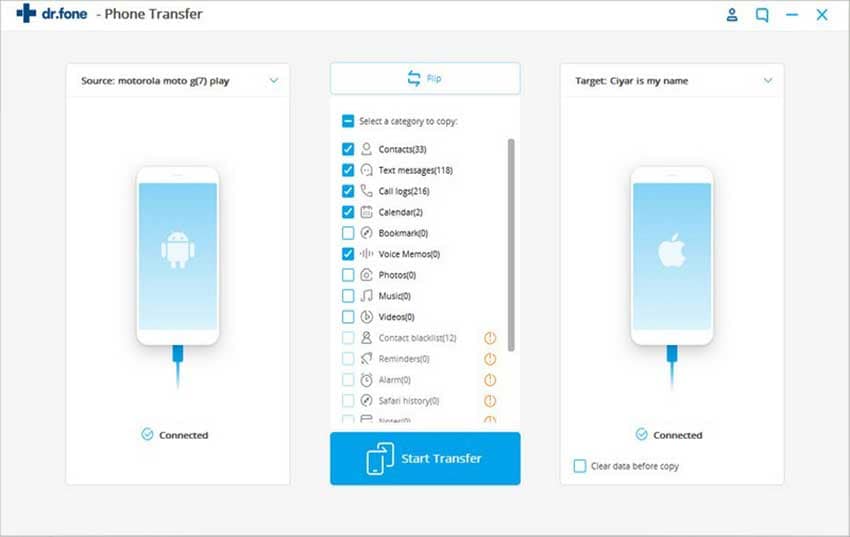 ---
2. MobileTrans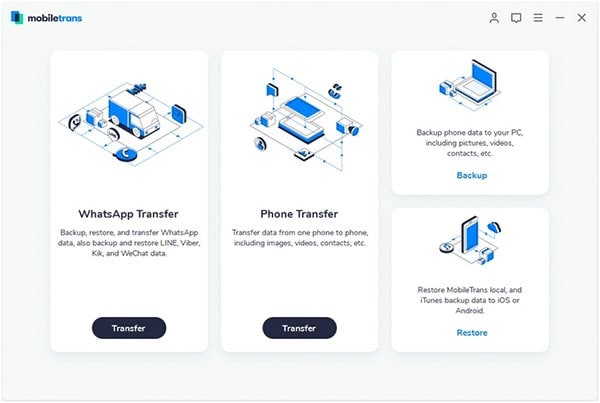 Engaging with MobileTrans, you can easily transfer your phone data like SMS, contacts, Audio-video files, apps and call logs to your new Samsung Galaxy S9. This application can also assist in creating the backup and restoring data from Samsung Kies, Blackberry etc. It is a unique Samsung S9 Transfer app which allows you to send and receive data from one device to another. Moreover, it comes with proper compatibility and reliability in this manner.
Data transfer to Samsung Galaxy S9 is easy from Android, iOS, and other operating system based devices
You can create a backup of the phone on to the Windows or Mac computers
It allows you to create a backup of videos, contacts, images etc
It supports data transfer between 3500 devices
---
3. SHAREit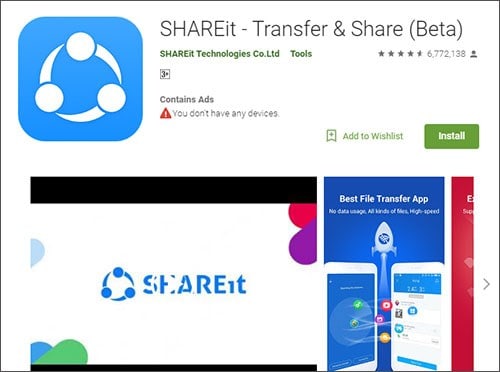 Sharing the files from one source to another has now become a necessity in this smart world. SHAREit is a unique tool which allows easy wireless transfers from Android devices. This application is easy for downloading and turns out to be the best Samsung S9 transfer software. After launching, you can easily connect other device and the interface allows you to see the files you want to transfer. With this easy and convenient way, you are allowed to send files without any botheration with respect to the sender and receiver. It shows you a speed of 20Mbps is one of the fastest file transfer apps.
Provides user responsive interface and easy to install.
Fastest file transfer speed.
Transfer any kind of file.
Also works as a video player.
---
4. SuperBeam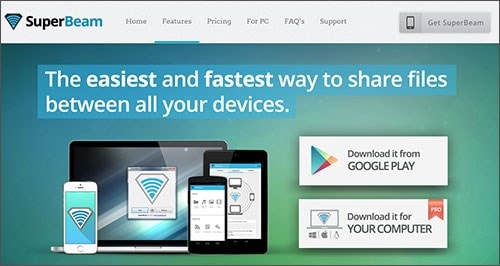 This particular application named SuperBeam also assists you in wireless transfer from one Android device to another. It works with respect to the Wi-Fi connection. This application initially demands OR code to scan while pairing the two devices. Also works with NFC and with manual key sharing. It has various upper versions which can also assist you in customizing the folder destination.
Ease of downloading and installation
Fast transfer of files and supports many file formats
It allows you to transfer multiple files
Can be operated with OR scan code, NFC or manual connections
Colored themes for fun and leisure
---
5. Push Bullet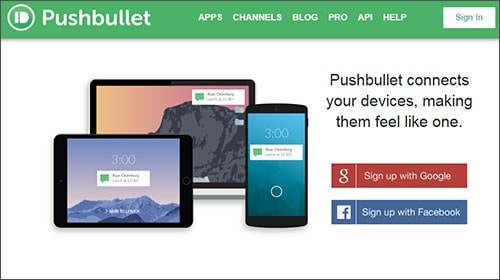 Featured as one of the best file transfer apps via PC and the concerning Android devices. With this file transferring software you need to create an account and connect it to your PC and Android device. Also, you can simply copy the URL from the Android device and paste it on your PC. It also assists you with other exciting features like sending texts, notifications, follow the things in common interest etc.
Clean and easy user responsive interface
Best Samsung S9 transfer app for fast transfer
Allows you to chat with your friends
Also, you can check out the phone's notifications
---
6. Air Droid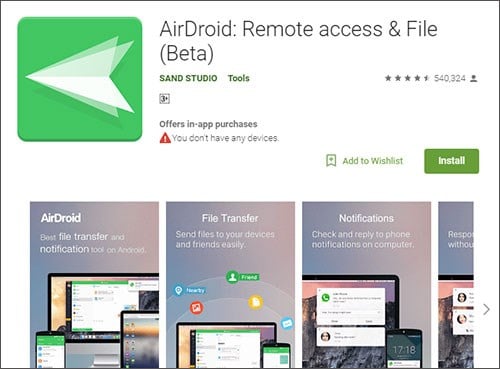 The leading file transfer application which manages both your Android device and your PC. With this tool, you are at ease to receive and transfer files between your PC and Smartphone and another way round on any particular network. Moreover, you are able to receive and forward SMS, access to WeChar, Whatsapp, Instagram and their respective notification. This application assists you in fast transfer of your data and that also without any data loss or damage. Also, you can remotely access your device but it won't assist you in multiple transfers.
This application is free fast and reliable
Easy to install and use to transfer files
Also, have multiple features for the users
You can remotely access your device
---
7. Sync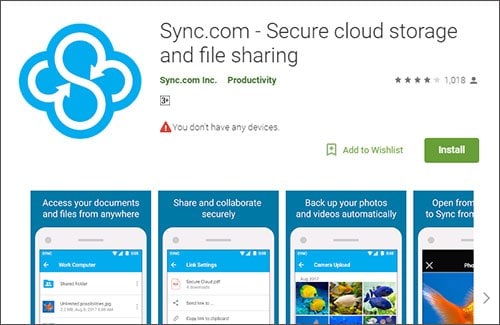 Sync is an amazing file transfer application designed by BitTorrent. It allows you full security and assurance with respect to file transfer to Samsung Galaxy S9. This app does not rely on the cloud technology while you are performing a wireless transfer from an Android to Android. With the help of this application, you can successfully transfer files and view folders that can visually check what you need to transfer.
Simple in usage
Safely transfers file without cloud technology
Allows you to check folders while transferring the data
A fast and reliable file transfer tool
---
8. ES File Explorer File manager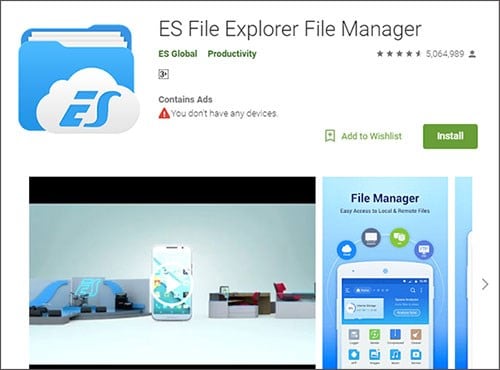 It is one of the best software to transfer Samsung S9 files and documents with respect to another Android device. This application is quite simpler and allows an easy transfer mode. All you need is to connect to Android devices with a common router. After successful connection, you will be able to transfer files among your devices. Also, you can connect it to your PC to send important files and documents. It can assist you with effective file management.
User responsive interface which makes it easy to use
Can assist you with .raw and .zip files
It supports multiple languages
It has a built-in media player to check audio and video files
---
9. CShare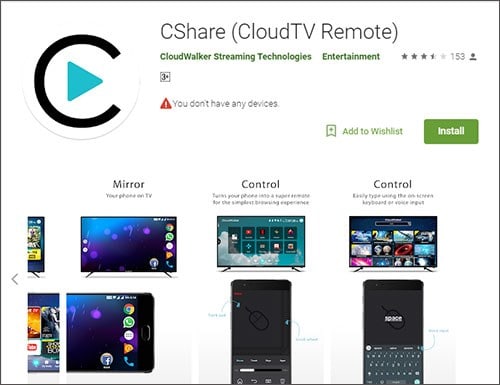 This application has recently joined the Google Play store family and is gaining high appreciation from the users. It also works well as Samsung Transfer Software, which makes you able to transfer games, apps, videos and even PDF files. It will easily detect the other user with whom you want to share the data. Also, you can connect with multiple users in a single go. This application is much faster than Bluetooth.
Transfers multiple files in a single go
Initiates the process with just one click
You are also allowed to perform group sharing
Comes with a special mirror option which allows you to connect it to your Smart LCD screen
10. Xender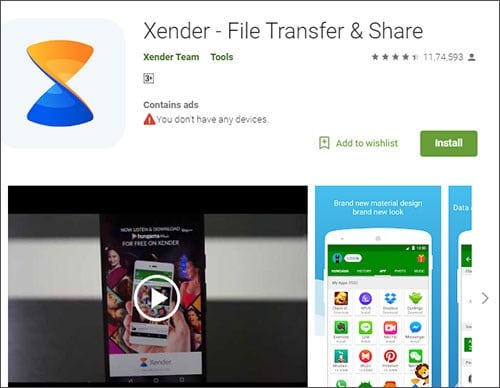 This application leads the way as one of the best Samsung S9 transfer app. Overall, it is a powerful tool which transfers data at a speed of 4-6 MB per second. Also, it connects to multiple devices and sends multiple files at one time. Here, you can create a group of 4 devices and share the files with your friends. It connects to the device over multiple data and supports multiple platforms.
The tool is free for the users
In a whole, it supports multiple files
One can create a group and send files directly
Fast mode to transfer files and data