On a daily basis, we deal with a lot of videos. It may be personally made videos to promote our goods or services or videos that are downloaded from the internet for personal use either for entertainment or other purpose. At times, there may be the need for us to transfer videos from iPad to PC. What can necessitate this?
Why do we need to transfer videos from iPad to PC?
1.Space: The most important reason why we transfer videos from iPad to PC is to reduce the amount of space occupied by videos on our iPads. This may be necessary if there are some other important things that we want to download on the iPad but we are restricted because of lack of enough space.
2. Backup: At times, backing up important videos is a must. It is a known fact that these electronic devices can break up at any time. To ensure that important files are not lost, there is the need for creating a backup on our pc.
Below are the 5 software which can help you transfer videos from iPad to pc. Choose the one that's right for you!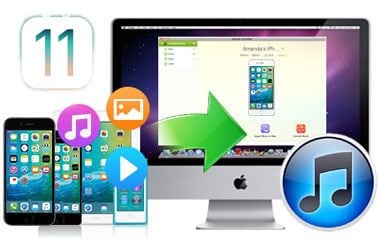 dr.fone - Phone Transfer (iOS&Android) will help you copy videos, songs, playlists, photos and more from iPad to computer. If you are using iDevices and you want to manage your multimedia to get the best out of it, you can always turn to this master of multimedia management.
Videos and playlists, including photos can be transferred from iPhones to PCs using this product.
It can also be used to convert a file from one format to another.
It also has inbuilt file viewers.
---
How to transfer video from iPad to PC using dr.fone
Step 1: No matter the type of OS your PC uses, transferring videos from iPad to PC is very simple. So, let's consider them one after the other. The following steps should be followed. However, you must first connect your device to your PC through the help of a USB before proceeding.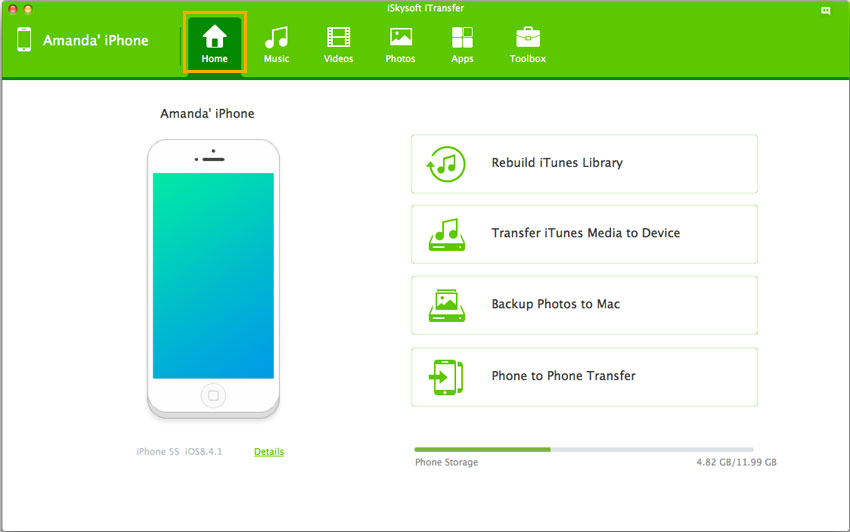 Step 2: Click "Videos" in the category of Camera Roll under the "Photo" menus. Select the video that you want to transfer from the iPad to the PC and click "Export". Set a destination folder on your computer to save the videos. That's it! As for videos that you have synced to the iPad, click "Videos" > select videos > click "Export".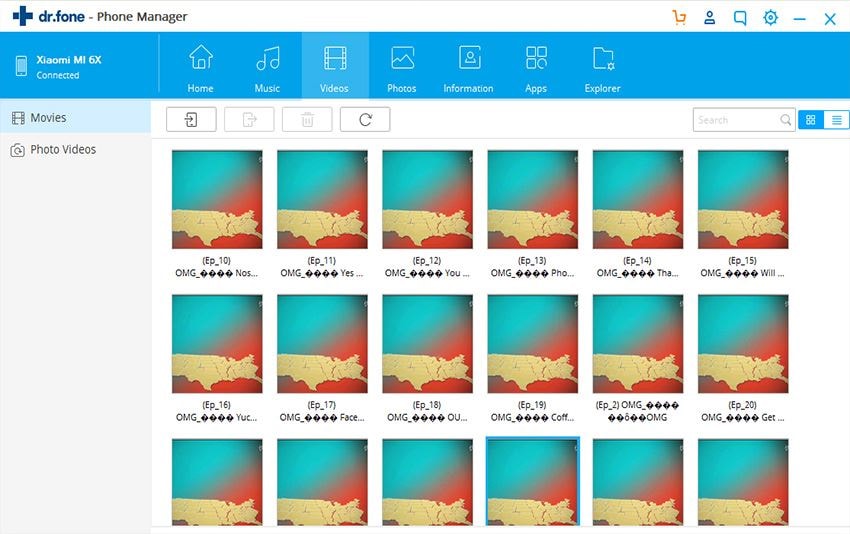 ---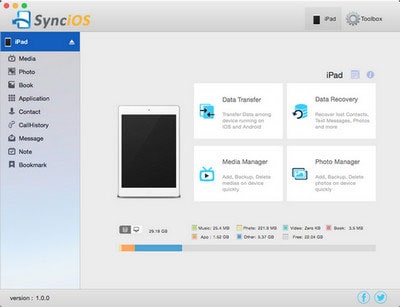 #2. Syncios iPad Transfer
This is specifically designed to make transfer of files form iPad and computer to be very easy. Videos are not the only thing that you can transfer using this tool. Others are music, playlist and photos.
How to transfer videos from iPad to PC using Syncios iPad Transfer:
Install software on your system.
Connect your iPad through the USB to your PC. The screen will look somewhat like this
After this, Syncios iPad Transfer should be launched on your PC.
Choose file and transfer video file.
After about 1 minutes, you will see a confirmation that the transfer has been successfully done.
---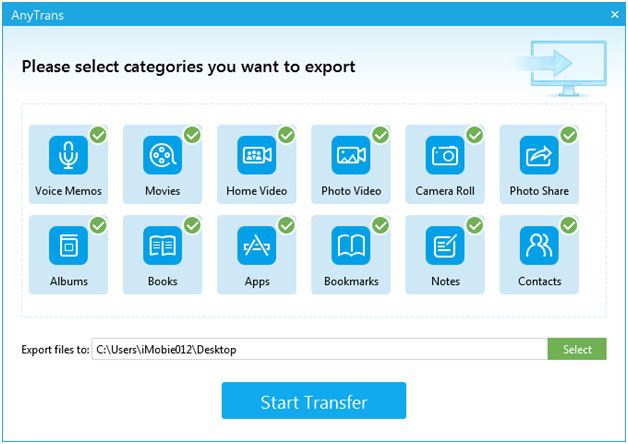 #3. iMobie AnyTrans
This transfer tool makes transferring files between iPad and PCs very easy. It allows the transfer of a wide range of contents like calendar ,contacts, videos, text messages and music.
Step by Step on How to transfer videos from iPad to PC with iMobie
Install the software on the system.
Open the software.
Connect your iPad and your PC together using USB port.
Select the intended file for transfer. Click "Start Transfer"
---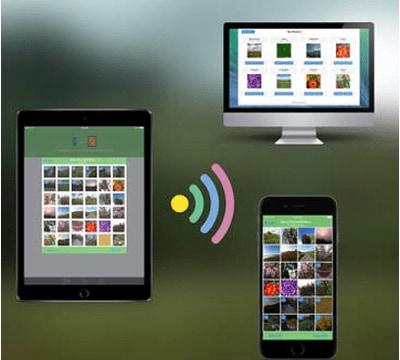 #4. Wireless Transfer App
This app requires you to have your iPad and your computer connected to the same wifi network.
Install wireless transfer app
Run app on iPad
Type address on computer web browser as appeared on your ipad
Select videos from your iPad
Download the video you want to transfer from iPad to computer.