Are you looking at a funny YouTube video that you'd like to save and show your friends? Do you want to store a YouTube video for the occasional view? It's often necessary to download and store YouTube videos for later use (and offline use for that matter). So if you're looking for a way to transfer YouTube videos to your iPod for the occasional view then you need the right tools to do so. This guide highlights the perfect software that you can use to download, convert, and transfer YouTube videos to your iPod.
dr.fone - Best YouTube to iPod Video Converter
A multimedia media manager that does it all. dr.fone is an amazing tool that was developed by Wondershare, a company that first arrived at the scene in 2004. Ever since its inception, dr.fone has developed to become one of the best multimedia managers for iDevices.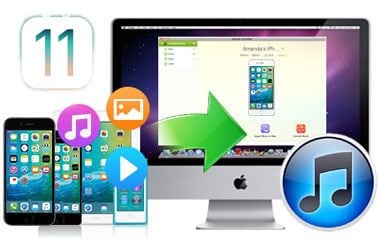 The main features of the software include:
Transfer media and files from and to your iPod.
Backup the data on your iPod (including music, videos, and photos).
File manager that allows you to view and organize data.
Allows the conversion of files from one format to another – for all forms of media including pictures, audio files, and movies.
Supports the download of YouTube videos directly from the video link.
The main benefits of using dr.fone is the quick speed, reliability, efficiency, and security. You never have to worry about crashes and data loss with the dr.fone. This is one of the best alternates available to iTunes currently.
How to download, convert, and transfer YouTube videos to iPod:
Step 1. Download and install dr.fone. After downloading the software, follow the simple step by step guide to convert and transfer YouTube videos from your computer to iPod. Connect your iPod to your computer system and launch dr.fone and you will now be able to see your iPod in the main window.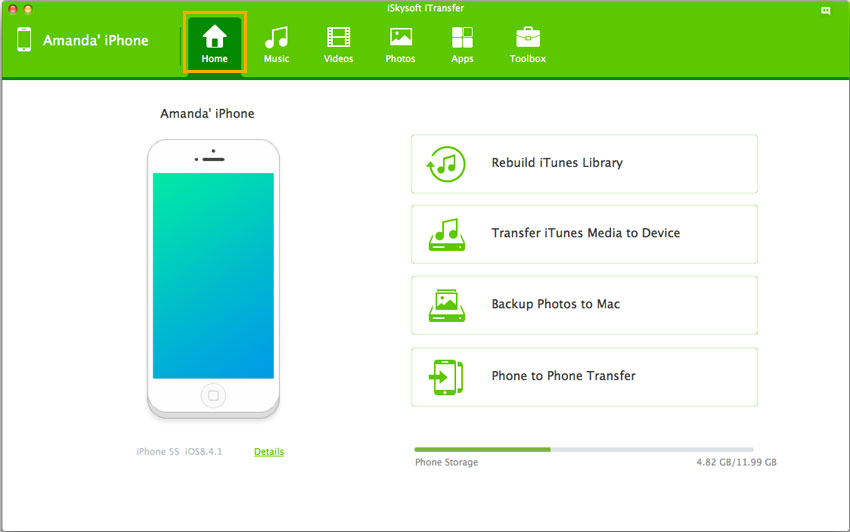 Step 2. Once you have connected your iPod, you can click on the Music button in the top menus of main window. By clicking Videos button, the software will begin scan videos on your iPod to display in the main window. This process is fast and you can see all of your videos are shown. Click "Add" to browse videos on your Mac and add them to your device. Moreover, you can also drag and drop the videos to your iPod. It will not only save you a lot of time but will also prevent the hassle of finding the videos from the open windows.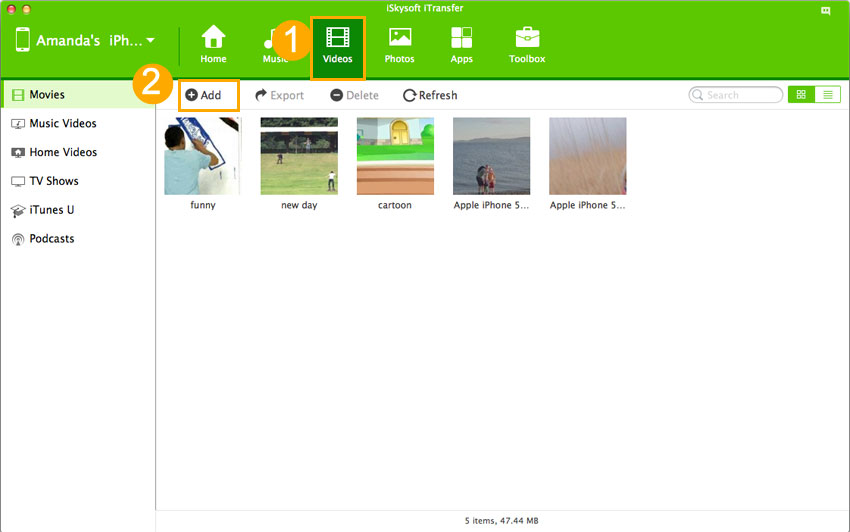 Step 3. It will automatically detect the format of the YouTube videos which is normally FLV format. Once the format is detected, dr.fone will automatically convert these videos to the appropriate format which is compatible with the iPod such as MP4 format for iPod.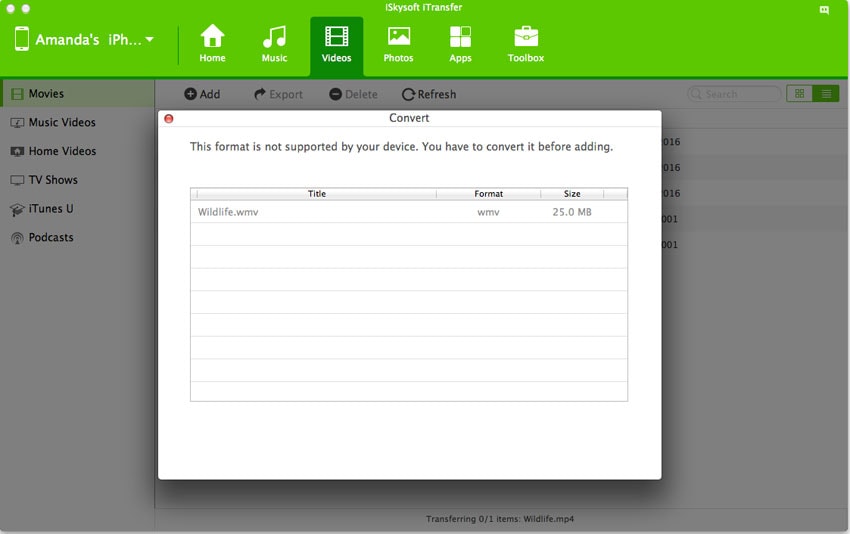 ---
Apart from converting and transferring iTunes videos, the dr.fone software is capable of performing the following tasks as well:
* It can convert audio files (including songs and recording) to an iPod friendly format and transfer it from your computer to your iPod.
* It can help you keep regular backup of your data on iTunes and on your iPod.
* It can convert and transfer video files to your iPod.
* It also supports the latest iPhone Live Photos (which you can convert to an appropriate format and transfer to your iPod).
It provides a file manager that allows you to open, edit, organize, and delete music files that are available on your iPod.
* The most powerful feature in dr.fone Tunes is the export of the songs from the iPod to the Windows. Unlike iTunes, you can easily transfer the songs from your iPod to a Folder, to the iTunes library or another iPod or iPhone without any extra effort.
All in all, we recommend the dr.fone as the perfect tool for managing your iPod's multimedia data and files – it is lightweight, quick, and powerful. Everything you need in the perfect multimedia manager for your iPod.