Part 1. Is It Possible to Play DRM Protected iTunes Music on Android?
Playing DRM protected iTunes music on your Android can be a tough challenge as DRM protected music does not let you copy it. To discuss further about it, you should know what does DRM mean? DRM is the acronym for Digital Rights Management that gives security to digital files from copying. So for playing DRM protected music, you have to break the DRM protection.
You should know that after 2009, iTunes has stopped protecting its music with DRM as there are some problems to this protection when a legitimate purchaser of a piece of music may face in difficulty. If you purchased music before 2009, then you need to break the DRM protection in order to play that, but DRM protection breaking is not possible and the software that claims that it will do the job is ultimately full of unwanted malware and often can't succeed in DRM protection breaking.
10. MadRingtones.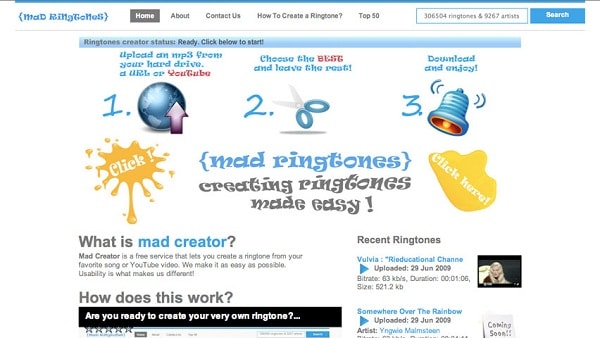 MadRingyoens is an online creator for ringtones, and you can use this website to personalize any audio file you need in three simple clicks. There are over 300,000 ringtones available for free downloads as well, so make sure you check them out too.
Part 2.Transfer iTunes Music to Android for Playing.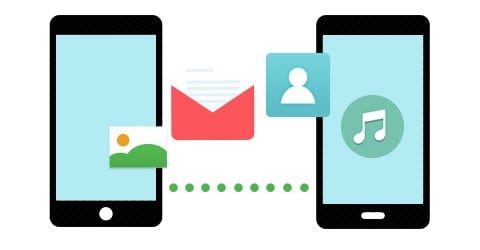 Transferring music to your Android is a nice way to listen to your iTunes music on your Android device. But to transfer well you need to use some good software for flawless performance. For this,MobileTrans for Mac ( or MobileTrans for Windows) can be a suitable app for its excellent performance in transferring music to your Android. Phone Transfer is a powerful software that is available for Mac as well as Windows. This great tool has these insane features.
Key Features:
Your phone's music can be backed up with the software.
No worries for misuse with the previous music on the previous device as the software can delete the old data.
Phone Transfer can recover data of your phone seamlessly.
Phone to phone data transfer is not a matter of hassle as the software is capable enough to do so.
Here are the Easy Steps for Transferring Music from iTunes to Your Android Device.
Step 1. 
Install the Software.
The first thing that you can do is to download the Phone Transfer. Then install the software on your Mac. After that, launch the app.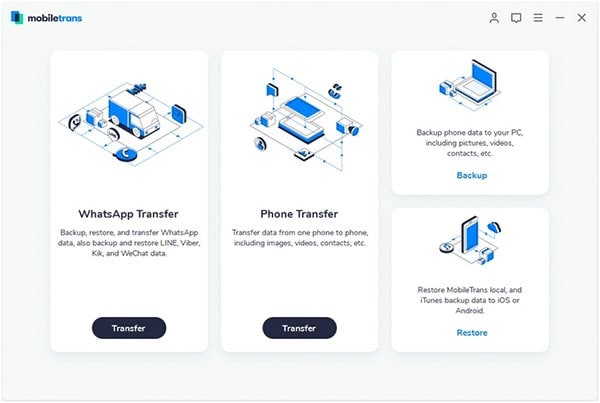 Step 2. 
Connect Android Device to PC.
Make the connection between your Android device and your Mac via a USB cable. After that, please notice that you should click the "OK" on your Android device to authorize your device to access the Mac.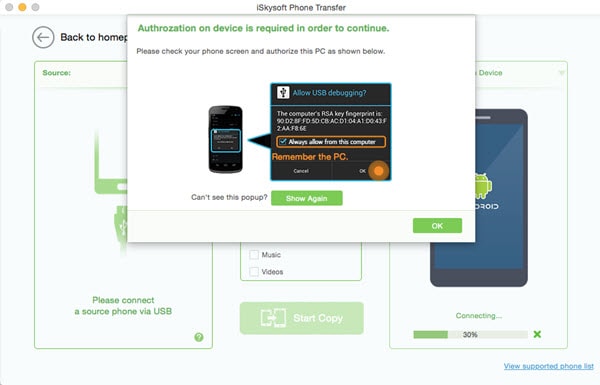 Step 3. 
Enter the Restore Interface.
Go for the "Restore From Backups" and then select "from iTunes backup file".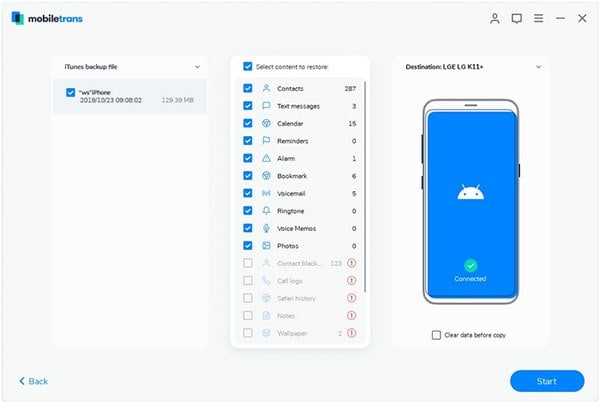 Step 4. 
Select Podcasts to Restore.
In this stage, you will see the page of the software where in the middle, there is the list of contents that you may transfer. From the list of the content, select "Music" and then press the tab "Start Copy". This will copy all the iTunes music on your Android.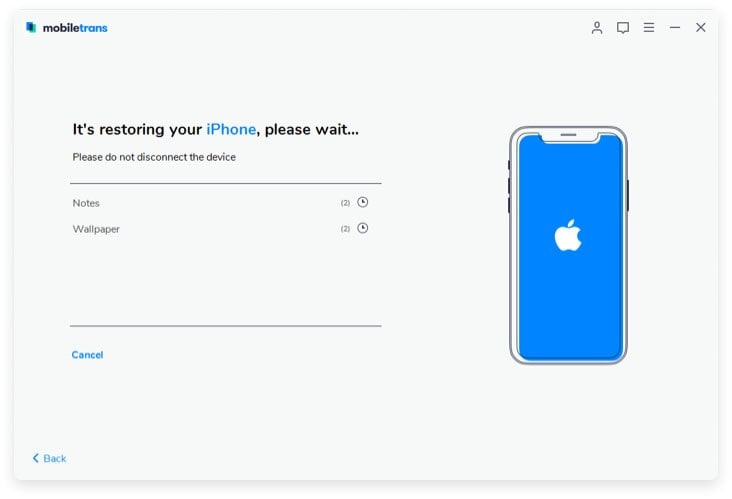 Part 3. Top 5 Android Music Player Like iTunes.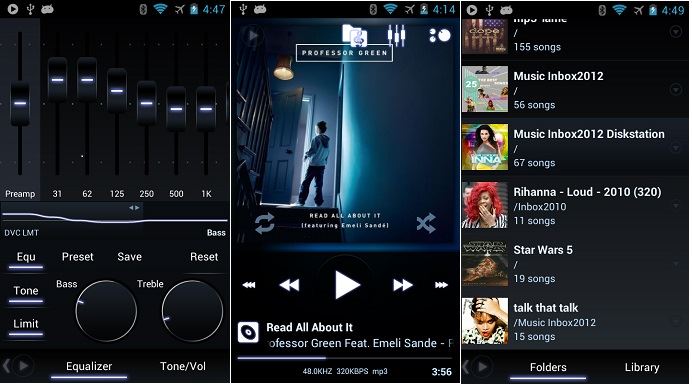 Poweramp is damn good music player for Android OS. It has great features like changing the theme of the app as many times as you want. It can play music smoothly without any interruption. The buttons on the bottom of the app controls play/pause, forward/rewind, next/back etc.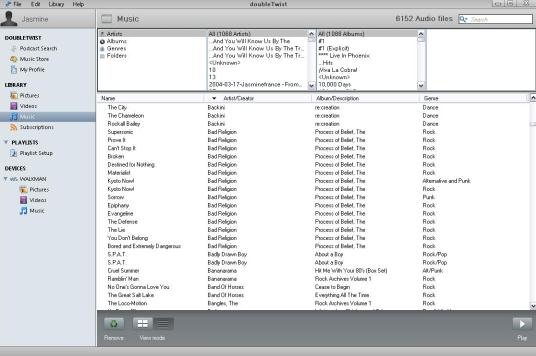 DoubleTwist is an outstanding app for playing music in it on Android that can make you forget your iTunes. It is sleek, intuitive and above all, easy to use. It has the free version that is well capable of playing music smoothly though the paid option for $4.99 only can give you some more pleasure.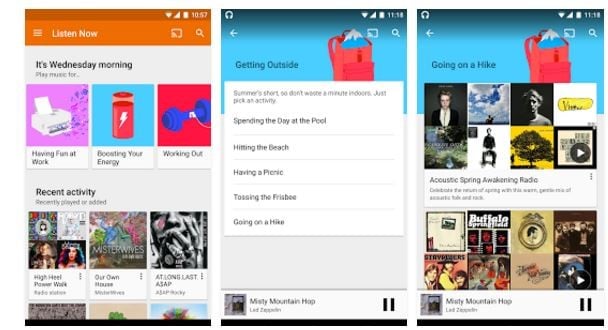 Google Play Music is the pre-installed app which comes with Android phone or tablet. It has some insane functionality for playing music. It supports Chromecast and has its PC version too. The PC version includes Windows as well as Mac. Talking about the shortcomings of this app reveals one issue that is the app is totally cloud based. Other than this limitation, the app can be set up and accessed quite comfortably on your Android.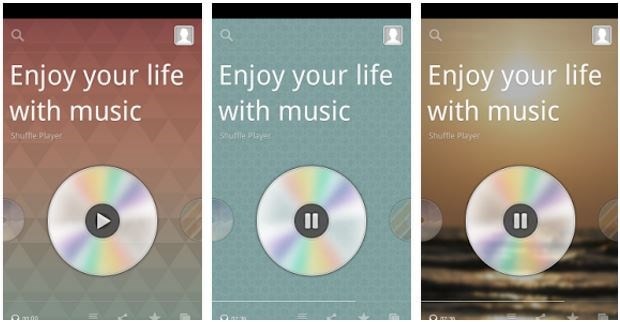 4. Shuffle Music Player
This is a stylish music player which is not only great looking, but also smart to use. Try listening to your music a bit differently with Shuffle Music Player. It plays your music with shuffle, so you are not well aware which music will come next. This is definitely a great way of listening to music. This music player can be a replacement of iTunes for your Android for its better performance. It is very simple and runs without any complications like many other music players. Its wallpaper is customizable, so you can experience different look of the app at different times by changing the wallpaper.
You can save your favorite playlist as per your wish. You have the room for controlling your music without unlocking your phone as the app allows you to control music while the phone is kept locked. This is possible with a lock screen widget. Not only the touch buttons of the app, you can even change the track of music with the up and down volume keys as the app supports these physical keys too.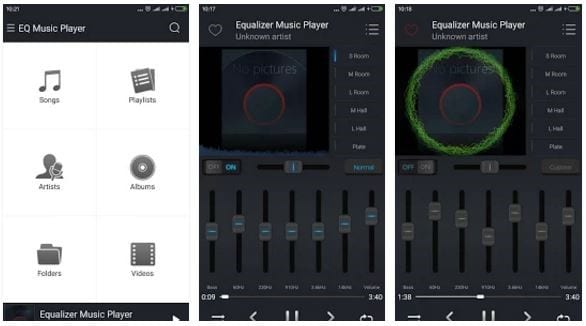 Equalizer is a music player that can play music and videos well. It has equalizer bass booster as well as visualizer. This music player is a good choice when you need better sound quality with your Android. The symphony of your music will be much more melodies. It also supports folder player. You can browse your music or videos with lots of filter like artists, albums, or folder wise. Its creative controls make you have the full control over your music. So you can consider the player for you as a music lover. It is a professional looking music player that can give you lot of fun. With its nice equalizer controls, you can manage you can manage your music with extra ordinary mode.
Whether you are listening to your music with bear ears or with headphones, this app can give the guarantee to produce better quality sound. Wide range of format support is one of its great features. IT supports MP1, MP2, MP3, MP4, WAV, MIDI, OGG, AAC, OTA, M4a, UMX, 3GP etc. So you do not have to be worry about in which format your music is.
iSkysoft Audio Recorder for Mac lets you record music online with no loss in terms of quality that you can enjoy anywhere and everywhere. You can enjoy access to more than 500 websites that allow music streaming and then record away! Record unlimited music from platforms like Sound Cloud, Xbox Music, MySpace, Rhapsody, The Sixty One, GUBA, iTunes, BBC Radio Audio, XM Radio Online, Sirius Radio, XM Radio Online and countless more! What's best is that it's all only a click away.
Another great thing is that you can create your very own ringtones from music recorded from streaming websites, and Radio stations! What more could you ask you for? It's like Santa started with the presents early this year, so it'd be wise not to wait too long. Record high quality music on the go and customize them to create your favorite holiday ringtones.