Collecting music is not only a difficult task to perform but the fact of the matter is that it is also an idea that requires great amount of time. It also means that the users need to make sure that the best and the most advanced programs are used to transfer the content to a place or storage where it remains safe and secure. For all Samsung (including Galaxy Note7) users there are tens of thousands of programs that have been developed to make sure that the work is done. It also means that the users need not to get worried as the programs in this part will make sure that the best outcome is delivered without any issue. Let us begin to the Samsung music transfer.
Top 5 Samsung Music Transfer Software
If the music has been back up on Mac by using the iTunes or iCloud then MobileTrans for Mac (or MobileTrans for Windows) is the one that will get the work done with ease and satisfaction. It is also a program that has been rated high and it is all due to the fact that the state of the art coding as well as the developmental techniques is used to get the work done with ease. It also means that the users can rely on this Samsung music transfer software to get the results that are not to be found elsewhere.
Key Features of MobileTrans:
The program can sync the data from the one drive to iOS, Android and Blackberry and therefore it supports all the platforms.
The data that has been backup using this program is 100% safe as it has been tested to preserve the data integrity to the fullest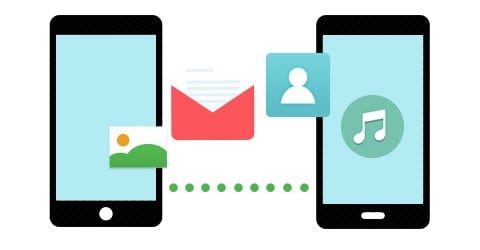 The contents can be transferred as a backup with the help of just one click and therefore it is highly recommended.
The program can also transfer the contacts, music, photos and videos from Android phone to other platforms with ease.
Step-by-Step Guide to Restore Music from the Backup
Step 1. Visit MobileTrans official site to download and install the program to start the process.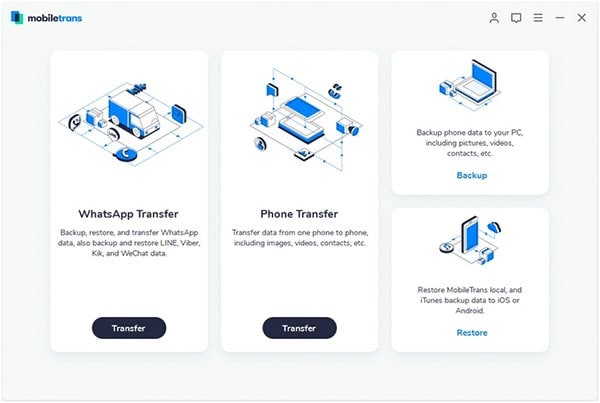 Step 2. Open the restore window and select "from iCloud backup file".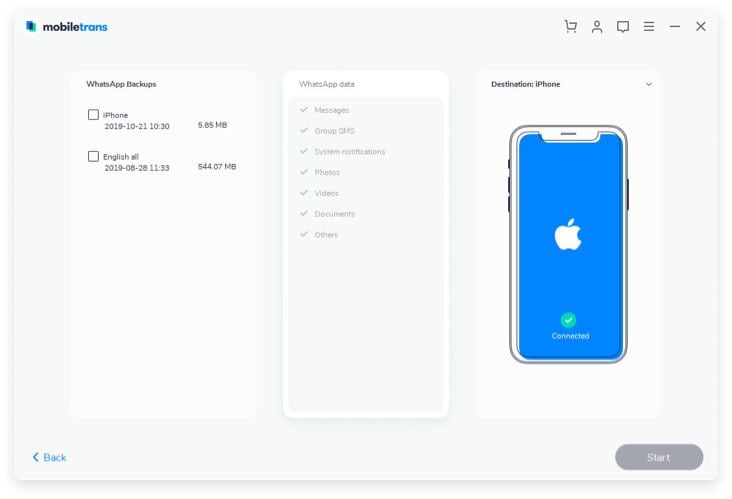 Step 3. The iCloud is then to be signed in. From the middle window the contents that are to be transferred are to be selected. The "Start Copy" is then to be pressed to proceed. The pop up window will then show the progress. Once it has been completed the user will be notified and the process ends herein full.