Apple smartphones has successfully reached its 10th year and to mark this, it has launched iPhone X and iPhone 8. The brand new model is blowing everybody's mind and people are all set to get the new phone in their hands. With switching to the new device many users want their dear photos to be transferred to the new device. For those users who desire for the same, we are going to share to all a very easy procedure to transfer photos from old phone to iPhone 8 or iPhone X.
MobileTrans (Windows) is a platform where users can easily transfer photos from old phone to iphone 8. The thing which makes this software even better is its simplicity. It comes with a very simple interface and completes transferring in few minutes. The Mac users as well as Windows users can use it without complications. Moreover, a free trial is available with this tool. So, no second thoughts on trying this complete package.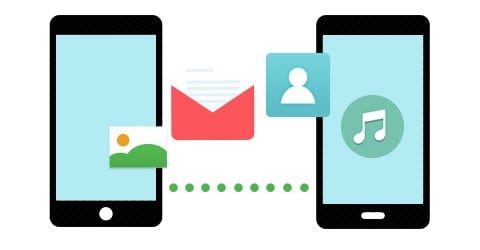 This tool can help in the transfer of photos, videos, contacts, music, SMS and more contents from the phone.
The tool can transfer data from Android, iOS, Symbian, Blackberry devices to iPhone 8.
Furthermore, the tool can help the users to backup and restore their data and that too in just one click.
MobileTrans is compatible with over 3500 devices and multiple networks.
You can backup safely with this tool. Also, you can retrieve data from iCloud and iTunes.
How to Transfer Photos from Old Phone to iPhone 8 or iPhone X with MobileTrans
Step 1. Launch iSkyoft Phone Transfer
The initial step is to use the official website and download iMobileTrans from the browser. Install and launch afterwards. After launching, you will see the main interface that will come with three panels from which you are required to choose "Phone to Phone Transfer". When selected, click on "Start" to proceed.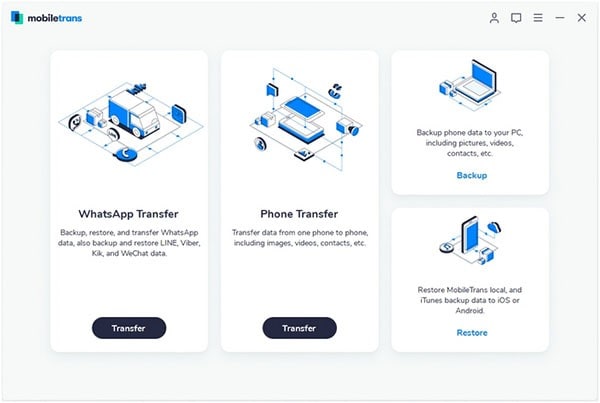 Step 2: Connect the Two Phones
Now take your old phone (Android, Symbian or iOS) and iPhone 8 and with the help of USB cables, connect them to the computer. With the successful connection of devices and computer, the software will begin to scan your source device which is your old device.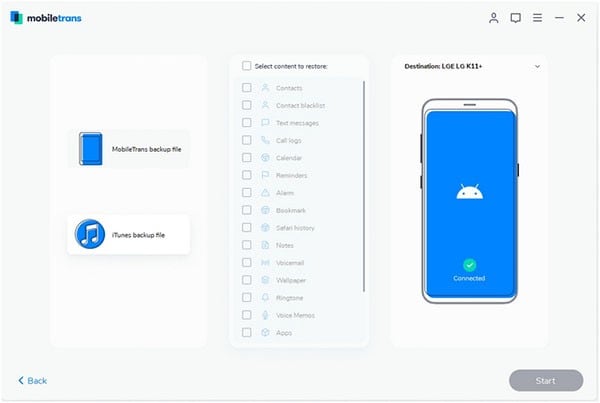 Step 3: Transfer Photos from Old Phone to iPhone 8
It's the time to transfer photos from old phone to iPhone 8. You will be able to see the data which were in your old phone appearing on the screen. Hit the box next to "Photos" and click on "Start Copy" button. This will begin the transfer process and within few seconds, you will get your photos in the new iPhone.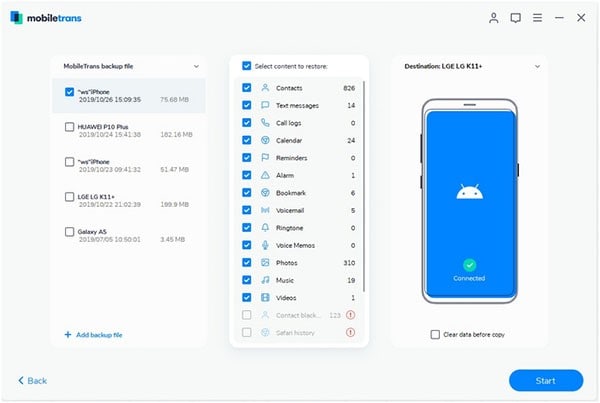 One of the New Feature of iOS 11: HEIF in iOS 11
Whenever iOS 11 is brought into any discussion, HEIF (High Efficiency Image Format) are the two new features that are most talked about. Well, that's obvious because not even a single day goes by when we do not use our camera or photos or videos, right?
But, how does the HEIF features relate to them? Actually, every photo or video shot consumes space on our device and we often run out of space due to the huge size consumed by the High Quality photos and videos we shoot. Now these HEIF , due to its high compression, comes into play, in iOS 11 every photo or video shot will be saved in these formats respectively.
With these new features, users no longer have to worry about the storage issues while retaining the same quality of the images as that of in JPEG. Cool, isn't it? Now, iOS 11 users can enjoy smaller file sizes than ever and eventually shoot more photos or videos.
Also, you need not to worry about the compatibility issues when you share these files with your friends or family or with anyone. Apple developers have take it into special consideration and built the feature in a way that whenever you shoot a photo or video it will be saved into HEIF formats but when you share those files with someone, they automatically gets trans-coded into JPEG or MPEG4 file formats!
Go ahead, shoot more, share more!