Is There Any Editor to Cange Background from Image?
Never limit your choices whenever looking for the best software program to change background in an image. The Internet is very resourceful and you will have more than enough options to explore in making the final choice. When you are able to consider widely over the Internet, it will be easy getting an editor that will suit changing the background of your images. For the one you settle for, take a keen look at the features because that is what defines a quality program as well as the pros and cons.
The Best 3 Editors to Change Image Background
There are very many editors available for changing backgrounds of images. Some are effective while others are not very much reliable. The experience you have will be determined by the type of editor you settle for, so be very careful on your choices. To start with, give the following three a consideration:
#1. PhotoScissors
It will always be a bonus to you once PhotoScissors is chosen as the right software program for changing background in images. It's highly interactive to offer the best experience and will give you new and smart ways for changing background in still images. The user-friendly and intuitive interface is the standout feature for this program and it offers the best editing experience. There are also two brushes that help to outline the areas of an image to be removed and those to stay.
You will want to use PhotoScissors because it does not limit the size of images to edit, it can set the background to a color of your choice, can swap backgrounds and handles complex images with ease. Background changing results are always instant.
Step-by-step Guide on How to Change Image Background using PhotoScissors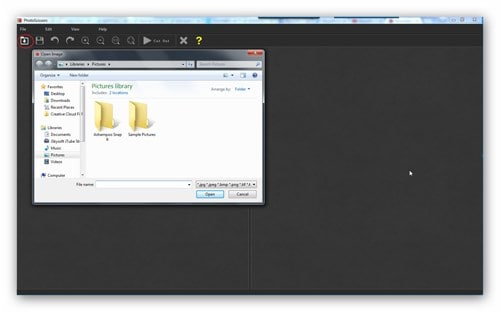 Step 1. Add Images
The program must be well installed to your computer and ensure it functions flawlessly. Once that is assured, launch it to add all the images that you will be editing.
Step 2. Mark out Image
This step is to select the areas to be removed which is the background and those to retain which is the foreground. There are red and green markers to help you accomplish that. All the parts of the image that are unreachable by marking out, you should refine for clear visibility. This will concentrate on the minute details of the image that are at risk of being cut out.
Step 3. Apply Changes
Finally, PhotoScissors will apply all the changes you have made instantly and choose to save the photo in a compatible format.
---
#2. PhotoPad
This program works very well on Mac and PC. It's highly digitized which allows for a more professional result when editing images to remove background. The powerful editing tools and unique features offered by PhotoPad are something you will always cherish. This program adds captions and texts to images; can rotate, crop and resize images, adjust parameters like saturation and brightness, photo stitching as well as apply effects.
Pros:
The enhanced picture quality is one of the benefits offered by PhotoPad after editing through sharpening to reduce blurs.
It has support for many file formats making it highly compatible while it's easy to use.
Cons:
It is not easy at multitasking thus you will have to spend more time handling one image at a time.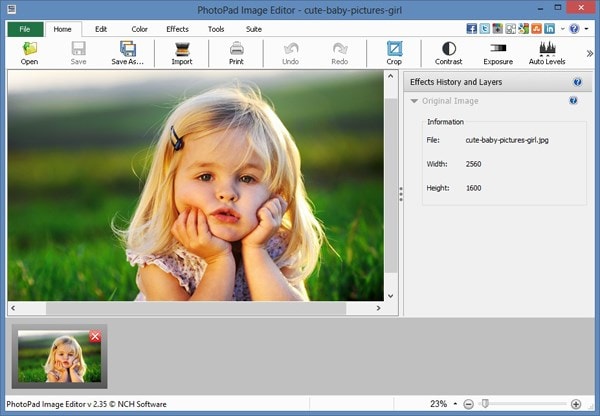 ---
#3. PhotoScape
When you are looking for a software program to have fun when editing, PhotoScape will be the ultimate solution. Apart from removing the background, this program will enhance the photos in the best way you want. PhotoScape stands out in the online market for its many and unique features it comes with. They include viewer that makes it possible to view images from the folder, batch editor that makes it possible to edit multiple photos at a go, splitter that will enable the user to slice photos into pieces as well as combine which allows for merging of different photos into one.
Pros:
You will get PhotoScape for free so you will not incur any expenses in using it.
Also, it's always updated to make sure it delivers top-notch performance results.
Cons:
Because of its availability as free version, PhotoScape has limitations on performance since some features are missing.