Is There Any Software to Remove Background Free?
Yes, there are many free software programs in the market to use for removing background from photos. You will be subjected to limitless options once you have done your research well. They all have their specific features as well as pros and cons that you must consider.
Part 1. Top 5 Free Background Removal Software
The following are top five software programs that you can start with when seeking to remove background from your photos:
#1. Gimp
This is a highly versatile program that can be used for graphics manipulation in a professional way. It supports Microsoft Windows, Linux and Mac OS X operating systems. Customizable interface is one such feature and it makes usage of the program easier. You will be in a position of customizing the photo in your own liking including changes the color, icon sizes and widget spacing. Photo enhancement is an additional feature as well as barrel distortion, digital retouching, hardware support and multiple file formats compatibility.
Pros:
It's highly compatible.
It's easy to use.
It is available for free.
It has enough disk storage space.
Cons:
It will require downloading and installation which can sometimes have challenges.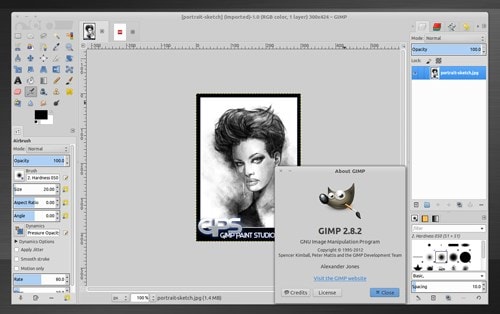 ---
#2. Movavi Photo Studio
This program will remove the background of your photos instantly. It's effective, reliable and free to download. It supports Mac and Windows. Among the features to lookout for in this program are: adding custom captions to make the photo interesting, removing unwanted objects to have the best view, replacing backgrounds as well as adjusting quality and applying cool filters.
Pros:
The biggest advantage of the program is allowing you to transform your photos freely.
You can resize, adjust, rotate, convert and rename whichever suits the photos.
Despite all the editing, quality of your photos remains high.
It's highly compatible with support for multiple file formats.
Cons:
There are obvious limitations of features because it's free.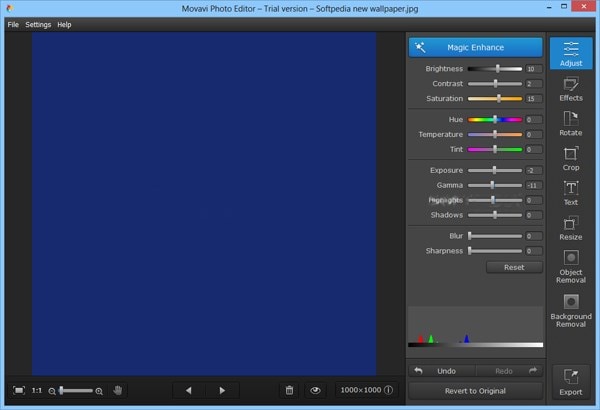 ---
#3. Canva
This software allows for easy editing of photos. It has a photo editor that will help you to remove background and manage many other editing tasks for your photos. simplicity is a key feature for the software because you will not have to exit the web when editing your photos. It will deliver everything for you in a simple and stress-free manner. Intuitive interface is the other feature that will enhance your photo editing experience.
Pros:
There are millions of fonts to give you options for choosing the best one.
You can collaborate with others and have your photos shared with close friends plus members of your family.
Also, it's free so you pay nothing.
Cons:
You will not enjoy all the features.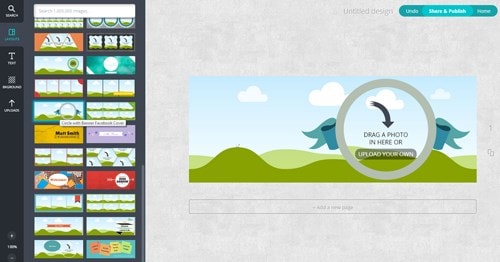 ---
#4. Ben's Background Remover
The program is automatic when editing to get rid of the background and you can have a replacement of your choice. File chooser stands out as a feature that helps in locating photos for editing while jspinners helps in getting integer inputs.
Pros:
It can scale a photo to the size you desire.
It can handle bulk images.
Cons:
Some key features are absent because of its availability as free version.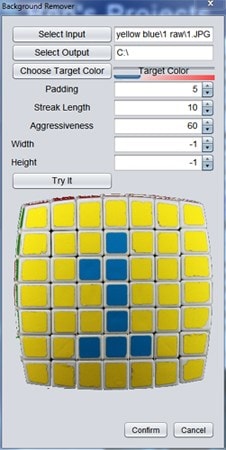 ---
#5. ImageSkill
This program is supported by Windows and will be fine for photo editing where you need to extract some sections. Defringe zone brush is the main feature that is responsible for color unmixing. Another feature is the multi-language interface.
Pros:
It is capable of determining areas to be extracted and those not to be extracted.
It comes for free.
It's easy to use.
Cons:
Some of the important features are missing.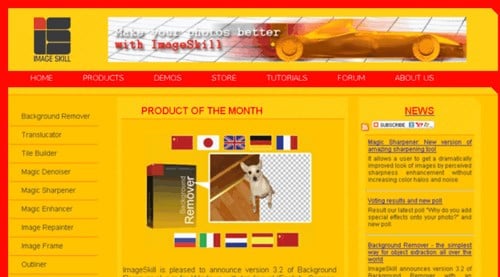 ---
Part 2. Most Cost-effective Way to Remove Photo Background
This PhotoScissors will give you fresh alternatives for removing background in your photos. It is the ultimate solution among those that you will come across in the market. It does not limit on image size, can make a separation between background and foreground plus swapping backgrounds. You will find yourself needing to use the background cutting procedures more than often with this program which is okay. The most important thing is making sure you have the basics on how to do that.
Most Useful Features of Teorex PhotoScissors:
Cut photos with few clicks, which saves a lot of time.
Prepare images for uploading, which allows one to share edited photos with friends.
Remove background from images.
Step-by-step Guide on How to Remove Image Background Using PhotoScissors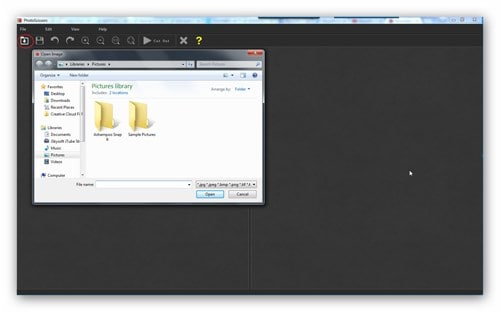 Step 1. Load Image
You can browse through the computer from the menu bar. Use this method to locate the images in your folder. Just add only the image to use.
Step 2. Mark Image
Select both the foreground and background to have a clear separation of what will be removed and that which will be retained.
Step 3. Save Image
The background will then vanish and now you are able to save the image without a background.