Anyone Knows Any Good Background Remover?
A good background remover is characterized by its features which must be duly considered when making a choice. You will be able to settle on the best remover if you have considered all these features collectively or singly. All in all, there are many good background removers to use if you are precise in your considerations.
Best 7 Image Background Removing Tools
#1. PhotoScissors
PhotoScissors has to be your ultimate choice if you are looking for an interactive cutout tool to edit your photos and remove background. It has a trial version which you should download and have a test prior to making formal purchase. That is important in making sure you don't purchase the wrong software program. Windows and Mac are the supported operating systems. One of the main features that make the program standout is the built-in editor. You will have the easiest time removing background from your photos. The user-friendly interface is yet another top feature for PhotoScissors.
Most Useful Features of Teorex PhotoScissors:
It delivers timely results for the instant background removal.
It does not have any limitations for file size.
It can set the background to your favorite color and requires minimal skills to use.
---
#2. Lunapic
You will get more than you bargain for with Lunapic. Its interface is well designed to ensure performance is top-notch. It is always the best companion for photo editing more so if you want to remove background. Lunapic has animation effects that are customizable, video editing, carte-blanche tools and features for image creation in addition to social networking where photos are shared.
Pros:
Everything to do with adding photos, sharing, saving and designing is straightforward.
Furthermore, customer support for the program is very high.
Cons:
This program is way behind modern times which can impact negatively on its performance.
It lacks some of the modern features.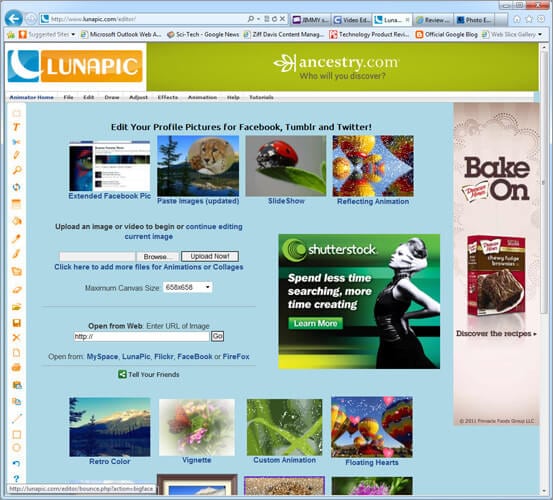 ---
#3. ImageSkill
There is an assurance that your photos will remain clearer and maintain high quality after removing background with ImageSkill. It has been tested and proven to pass the test of time so have it considered for your photos editing anytime. Windows is the supported operating system. Don't look for any other vital feature for this program than Image Skill Outliner. It's a plug-in that turns out to be more than useful and it is compatible with many other editing programs. When used, it will deliver the best photos after removing the background.
Pros:
It's freeware, and user-friendly.
It has support for multiple editing software.
It has full control over quality of edited photos.
Cons:
It has limitations on the number of editing features that you will get to enjoy.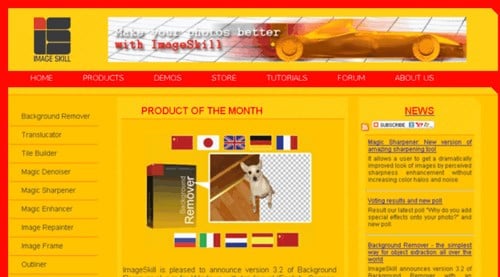 ---
#4. Fireworks
Just as the name suggests, you should expect a lot of fire with this program. It does not come with normal layers you are used to when dealing with other programs. Fireworks includes states and pages that are good for coming up with multi-state and multi-page designs. You can look for the integrated editor as well as manageable interface as the main features. The two are well designed to make sure you have the easiest time when editing photos.
Pros:
Image optimization is a top benefit that using Fireworks comes with.
You can have the images compressed to whatever size and quality is not lost.
Cons:
If you want to print your edited photos, this program will not make that possible.
Additionally, it can misbehave regularly when in use.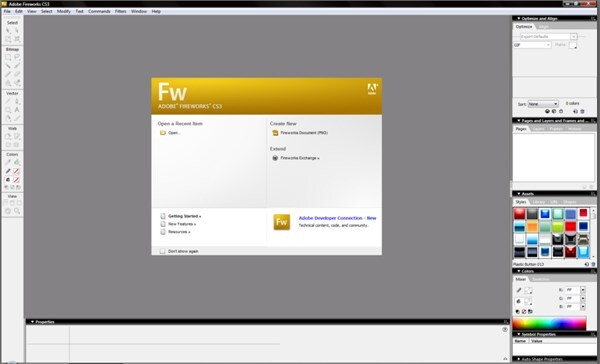 ---
#5. Aperture
This program is manufactured by Apple and represents their enthusiasm for photo lovers. It is ideal for use by both beginners and professionals but can limit the amount of tasks to perform. Metadata management is a top feature for this software that you should lookout to enjoy. You can easily have photos imported from your camera or even flash card. Geotagging interface that is called Places is yet another of the top features that you will enjoy.
Pros:
This program is very powerful and highly modernized.
Some of its other compelling benefits are video support, geotagging and face recognition.
Cons:
It cannot handle heavy images because that slows its speed.
Image stabilization might as well be a problem while beginners have a hard time navigating through the interface.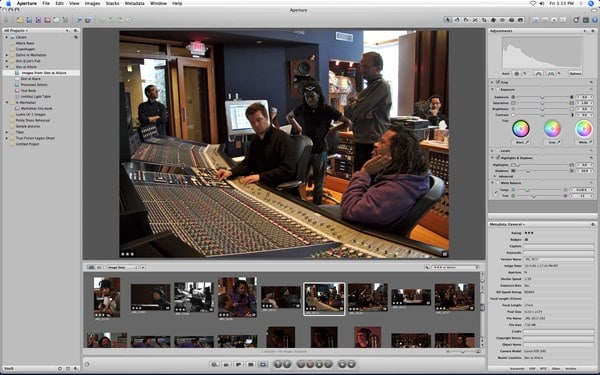 ---
#6. Publisher
This is a product of Microsoft and will be ready to serve your needs in the best way. Its editing tools are the best for removing background from your photos so don't have a second thought on its choice. It's well integrated to make sure importing and sharing images is easy. Simple layout design is a feature that will inform your decision to use this software. It comes with grids as well as lines that help in locking images and text boxes just to make sure nothing goes wrong. The interface is very friendly so you will not experience any difficulties.
Pros:
Simplicity is one big benefit that using Microsoft Publisher comes with.
There are no complexities when you are navigating through the program to add photos or even edit.
This is the ideal program to help you edit your photos without professional assistance.
Cons:
You may be disappointed with the limited number of preloaded and downloadable templates.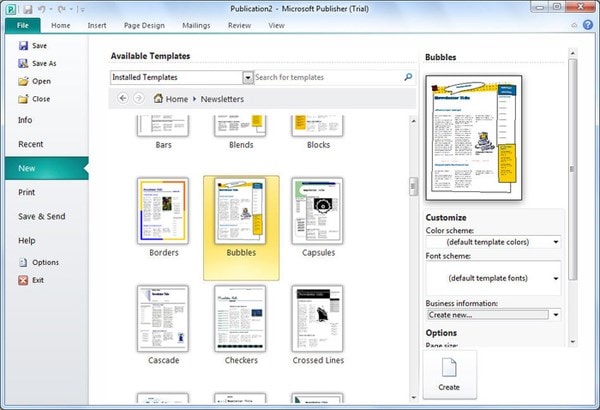 ---
#7. Illustrator
Anytime, Adobe Illustrator will be the ultimate solution for removing background from your photos. It will offer you quality and unique photo editing features more than its competitors have. You will have all the reasons for choosing to use Illustrator for your photo editing tasks. Fast operating speeds, rock-solid stability, perfect integration, separations preview, live effects and resolution-independent effects are the main features for Illustrator that you will enjoy using.
Pros:
Its integration is very superior and a preference for many users.
It will work well with other Adobe products.
It is designed for Mac and Windows operating systems while its features for creating web graphics are a standout.
Cons:
It is difficult mastering how the program works for both beginners and veterans.