Why to Make Photo Transparent Background?
Adding transparency to a photo background is one easy way to make it standout. Backgrounds are sometimes destructive to the eyes especially when they are not matching with the images. For that reason, making a photo background transparent is geared towards increasing visibility.
3 Effective Ways to Add Transparency to a Photo Background
#1. Easiest Way to Make Transparent Background – PhotoScissors
To those persons who have tried it, they will attest to the fact that PhotoScissors is an easy program to use in making photo background transparent. It has a user-friendly interface while its editing tools are extra powerful over its competitors. You must admit that it's not always a walk in the park when changing the background of your photos because most of the programs are frustrating. But, it is not the case with PhotoScissors because it is fully suited for that. It will save you the long hours you spent editing photos since its results are instant. Chances of messing up with PhotoScissors are very minimal since it's accurate enough.
The distinguished features of PhotoScissors are:
Easily remove background - this is the embodiment of the program.
Cuts objects in a small number of clicks - it will save you precious time.
Prepare photos for sharing - many people will get to sample what you have.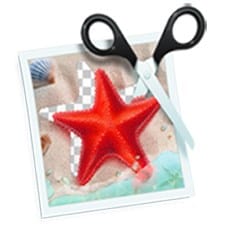 Step-by-step Guide to Make Transparent Background using PhotoScissors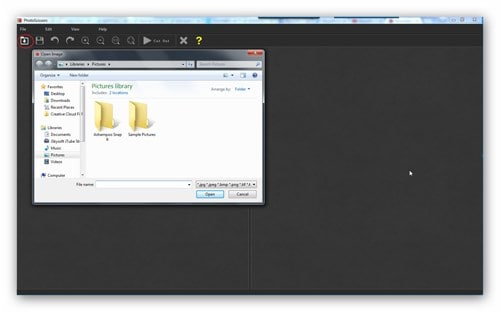 Step 1. Add Images
Download PhotoScissors from a reputable online site, install to your computer and then launch to allow you add photos for editing. Add the images you need to edit simply by dragging and dropping them into the program.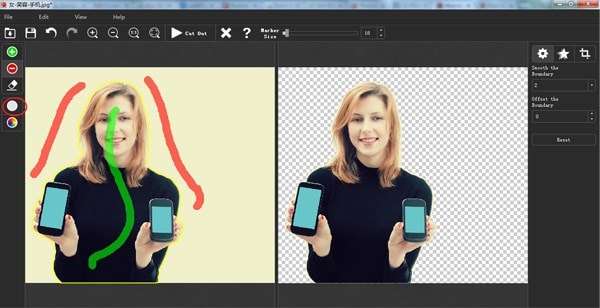 Step 2. Mark out Image
Using the in-app two-color marker which will be easy marking out the background to remove and foreground to retain. This makes sure no valuable content is removed and no useless sections are retained. Precision is very vital.
Step 3. Apply Changes
Your last step will be to apply all the changes that you have made to the photo. It will be instant and ensure you have saved the photo in a format that is compatible.
#2. Online Free Way to Make Transparent Background - Online Image Editor
Online Image Editor is one of the top programs to use in making transparent background on photos. It is very simple to use and a reliable option anytime. Online Image Editor will offer you more than you ask for in regards to photo editing. To trouble shoot this program, you will have to uninstall and then install afresh which is the main source of common problems. You can as well upgrade to a newer version which will be a good troubleshooting alternative.
Key Features:
To add/remove transparency.
It will all entail drawing a transparent line to lead the editing process.
It will work in any type of image.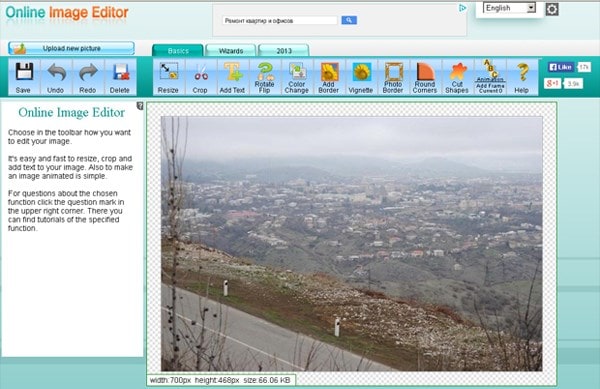 #3. Make Transparent Background in PowerPoint
Microsoft PowerPoint is one of the popular software programs that are known to help in erasing backgrounds from images. You will be obligated to use it and it will not frustrate. It is not a straightforward process since you must follow a few steps before achieving your mission. To troubleshoot, just make sure the program has been installed in the right way. Common issues like improper functioning of the program arise from wrong installation procedures. You can uninstall and then install again to see if the problem will be solved. There are other troubleshooting options that largely depend on the nature of a problem.
Key Features:
PowerPoint is well endowed to change the background of any shape into an image which is the distinguished feature.
You must come up with a slide and then insert the shape into that.
Don't limit yourself on any type of shape to use because this program handles all types of shapes.