Are There Any Photo Background Erasers to Be Downloaded?
Yes, there are many erasers that you can download online to use with your computer. But, an eraser will only function if it's compatible with your computer system and suits a key consideration to make. This article will discuss up to five such erasers to give you a starting point whenever making selection.
Top 5 Photo Background Erasers
#1. PhotoScissors
Do you want a software program that will erase background from your images instantly and with ease? PhotoScissors is the solution that you have been looking for because it has all the features and editing tools to make that possible. It's available for Mac and Windows. The notable features for PhotoScissors are instant removal of complex backgrounds, cutting objects with minimal clicks and easy removal of backgrounds.
The positive side of this program is compelling and you will have no reason to overlook PhotoScissors. Even for beginners, it comes with ease of use and there are no skills required to edit photos. You can as well swap the background of your image to any color you like.
---
#2. Gimp
The versatility of this program is one that will lure you into using Gimp for clearing backgrounds in your still images. Once you have had a firsthand experience of what this program will offer you, you will never look any further from Gimp anytime you have photo editing needs to satisfy. A customizable interface is the main feature and it will make sure you have the right environment for every task. Photo enhancement is the other feature that will help to get rid of notable imperfections on your photos and barrel distortion will ensure your photos standout from the rest very easily. The other feature to know about is digital retouching which has several techniques to remove all unwanted details from the image.
Pros:
The biggest benefit of Gimp is its availability as a free version.
It's updated regularly and can run without hitches on very many platforms.
Flexibility is the main character of Gimp which is made possible by the many scripts and plug-ins.
Cons:
Some of its versions are buggy while development of features for Gimp is very slow.
It's not always reliable for photo editing.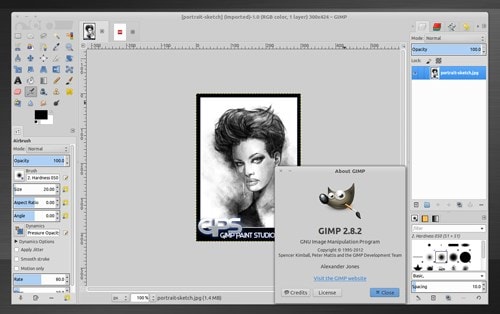 ---
#3. PhotoPad
You will never have some good time with any other software program than when you are using PhotoPad. It's one of the few digital programs that allows for ease of editing and you will be lucky to have it. PhotoPad is for both Windows and Mac operating systems. There are many features to enjoy with PhotoPad: rotate, crop, flip and resize images, photo stitching, insert clipart, convert photos, adjust image parameters and change aspect ratio among many other features.
Pros:
You can share edited photos with friends on social media platforms like Facebook which is a top benefit.
Ease of use.
Enhancement of picture quality.
High compatibility since it supports multiple formats.
Cons:
The program might be too expensive to purchase while downloading as well as installation is not always perfect .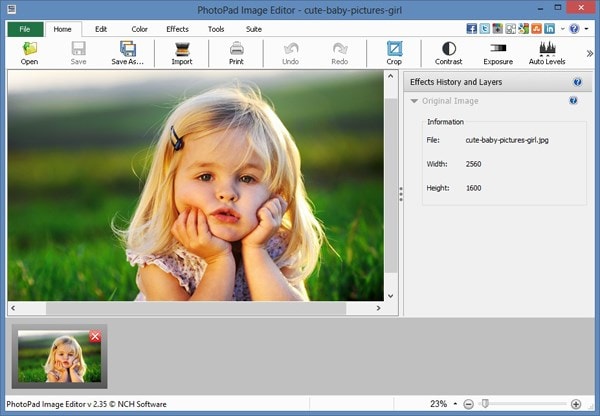 ---
#4. PhotoPlus
This is one of the easiest software programs that you can use to erase backgrounds from your photos. Its features laden and that make it more than suitable for your use. In case you are out looking for the simplest way to edit your photos, PhotoPlus is the best bet. Dependable features for this program are removal of blemish and red eye, uncomplicated editing tools, photo restoration as well as simple importing and editing of photos. They all combine to deliver the best editing results.
Pros:
The interface is friendly and intuitive.
It is very easy to use PhotoPlus even for beginners who are trying to make a mark in the field of photo editing.
It is 100% free so you don't have to spend money.
Cons:
You might have to expect to miss out on some features because it's a free version.
Its performance cannot be marked as reliable all the time.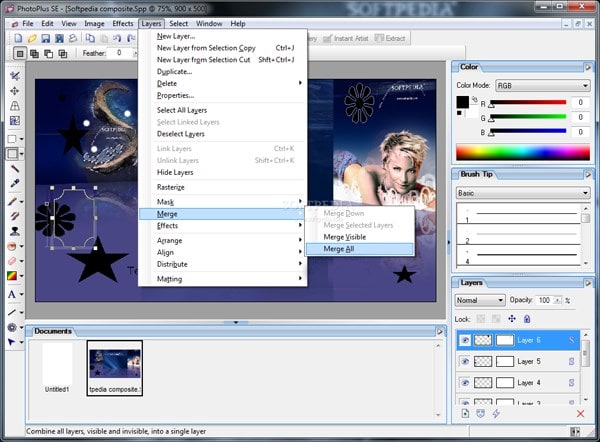 ---
#5. InkScape
This professional photo editor is designed for use with Linux, Mac and Windows platforms. It's absolutely free and available as open-source. It will always be good choice to make for your photo editing more so when removing background. There is text support, rendering, operation on paths, fill and stroke, object manipulation and object creation among the key features for InkScape. These are the ones that determine effectiveness of the program so you should treat their consideration with all the seriousness it deserves.
Pros:
InkScape has very flexible tools for drawing which tops its main advantages.
High compatibility with support for multiple formats.
Its text control is very powerful and comes with ease of use.
Cons:
If you are on an urgent photo editing mission, InkScape might fail you in some occasions.
It's not very fast at downloading with installation facing challenges.