After a vacation or reunion, it is always important to create an eye-catching showcase for your photos and video that your friends and family will cherish and cheer. When you need to relive your vacation memories you can do so by making your own kind of slideshow. This can be done by creating a DVD slideshow to help you remember the moments. How then can you make a DVD slideshows on Mac to share with your friends? You can do this by using a slideshow maker and subsequently burn it on a DVD. That way you can play it on a big screen television, and all your friends in the room can see the pictures with ease. Read on and learn below details on how to create DVD picture slideshow.
The Best DVD Slideshow Maker for Mac
Therefore, if you have a wedding, birthday or any other activity whose memories you need to make DVD slideshow to share with your friends, I recommend that you use iSkysoft Slideshow Maker for Mac (or iSkysoft Slideshow Maker for Windows). It is an exceptionally recommended slideshow maker for Mac users. This is with no reservations one tool that will allow you to drop and drag your photographs and recordings to the program and make slideshows. iSkysoft Slideshow Maker for Mac combines the function of both iMovie and iPhoto and lets users to add more effects when making slideshows on Mac. Additionally, you can add music sounds to make the slideshow alluring. In a nutshell, this application will make photo DVD slideshows from BMP, JPEG, etc. and combine photos and videos together to preserve your memories.
Why Choose This DVD Slideshow Maker:
Makes slideshow with photographs and music in the background.
Allows you to import pictures and music from iPhoto and iTunes from your Mac.
With this app you can apply different themes and styles within the same show.
Allows you to personalize your slides with tons of superb effects.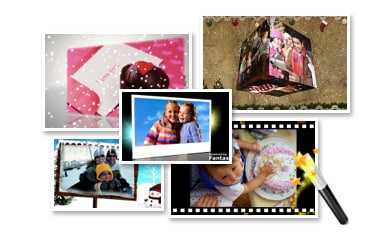 Steps to Create Picture Slideshow to DVD on Mac (macOS Sierra)
iSkysoft Slideshow Maker for Mac lets you effectively transform photographs and video to an awesome slideshow on Mac. This software will make it easy for you to create slideshows and burn to DVD that you can share to friends using your Mac. The following tutorial will demonstrate to you the procedure you will need to follow in order to accomplish this step by step.
Step 1
Launch the Program
To start with, you will need to download and install iSkysoft Slideshow Maker. You will have to drag the application to your application files in your Mac. This procedure will take a few seconds. After a successful installation, launch the program.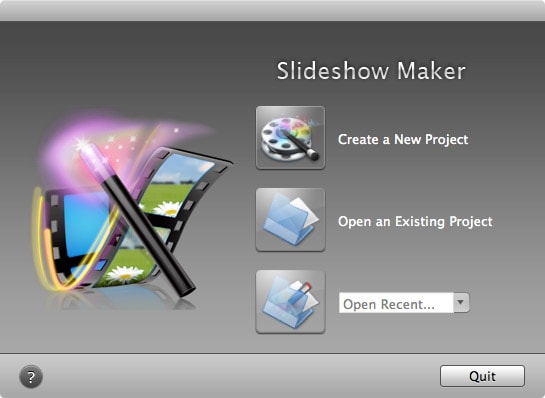 Step 2
Import Pictures
Now import your favorite pictures from your Mac. Slideshow Maker for Mac utilizes a Media Browser for you to effectively import pictures, videos and audios to your project. Tap the Media Browser icon to turn it on or off. You can drag photos from iPhoto library or other folders in your Mac hard drive to the timeline. You can import as many pictures as you want through this media browser, select how long you want each to display, then mix music with it.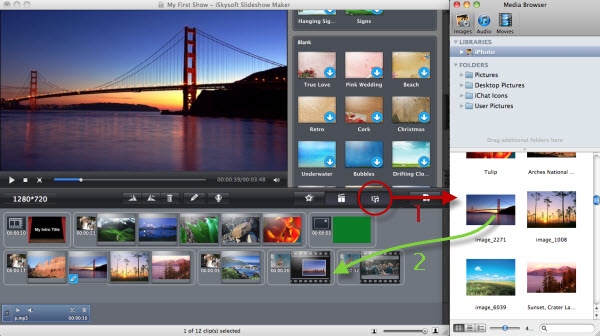 Step 3
Change Styles
When you import photographs and video to the Slideshow Maker for Mac, themes that are random will be naturally connected. You can keep them or change them whenever you like. More than 30 Styles, themes, are incorporated. To add a style to photograph or video slide, just move and customize fancied style to replace the current style.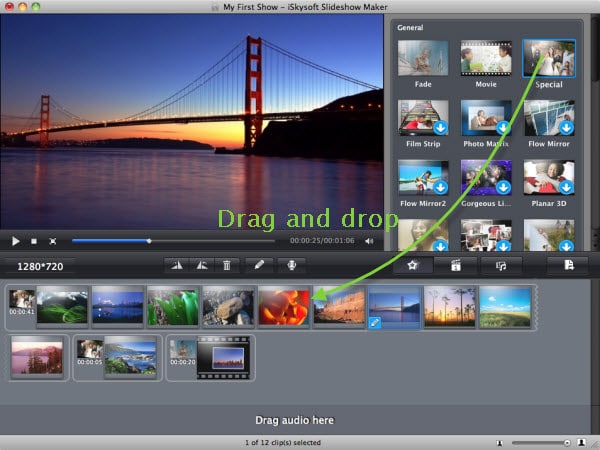 Step 4
Edit Pictures
This Slideshow Maker for Mac will enable you to rotate, crop and trim your pictures as you add them to your slideshow. Additionally, this application has special editing features that will enable you to adjust your pictures' brightness, contrast, saturation and other special effects for a better visual experience. You can also add image and text watermarks to your slideshow in order to identify each slide as yours.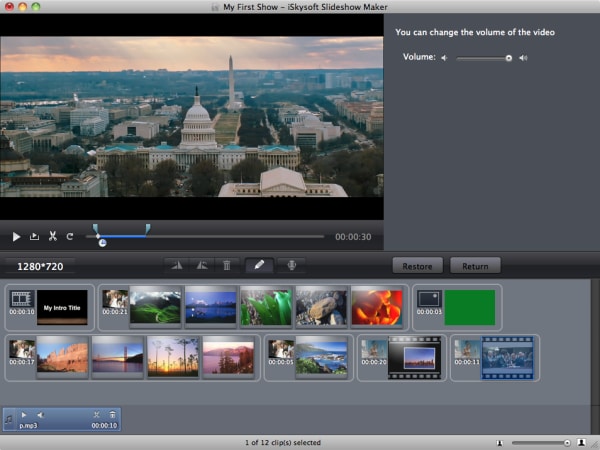 Step 5
Burn Picture Slideshow to DVD
Finally, you have created your slideshow on Mac and you need to share it to your friends. If you organize everything the way you want it, then you can preview it and create a movie in any format you want ie. Xvid. Xvid will play on any modern DVD player. To burn photo slideshow to DVD, click on "Share" icon at the top and click on "Burn DVD. "You can also burn the slideshow to DVD utilizing DVD Creator for Mac, iDVD or the in-built DVD copying device.