Isn't it amazing how nowadays it is easy creating impressive video slideshows online. And all for free. What is more, anybody, even the newbie, is capable of producing great quality presentations within just a few attempts.
Gone are the days when the only way to produce slick video slideshows was to buy an expensive software and get training on how to use it. You do not even need to download any software to your laptop or computer; we now have plenty of online tools available that will do virtually anything you want done. All you need to do is choose what you think will suite you best and you are good to go. It is just a matter of loading your photographs, selecting a theme, as well as the music if you want. The software will do the rest for you with minimal additional input from you.
In this article we review what we believe are the top 10 free online slideshow video makers that are bound to give you impressive slideshow presentations. They have been selected taking into consideration both ease of use and the features available.
Top 10 Free Online Slideshow Video Makers for Amazing Slideshow Presentations
#1. Kizoa
It is fairly easy to store your photos and edit them on Kizoa. This is has to be one of the top free slideshow and collage makers available online. It is loaded with lots of additional features like animations, transitions, music text and all kinds of effects. And in the event you are in a terrible hurry there is the option to load your photos and then allow the software to quickly and randomly pick out the transitions and you will have your slideshow ready just three clicks later.
---
The first thing you will notice with this free photo slideshow maker is just how easy it is to use, even for the first timer. You simply start by deciding where you want to upload your photos from. You have a choice of 6 alternate sources: Flickr, Facebook, Picasa, Instagram, Photobucket and SmugMug.
You then take your pick from 9 different templates and add music if you like. There are 20 soundtracks available. Alternatively you can pick your own music from another source. Finally, publish it and your sleek slideshow will instantly be available online for you to share with anybody.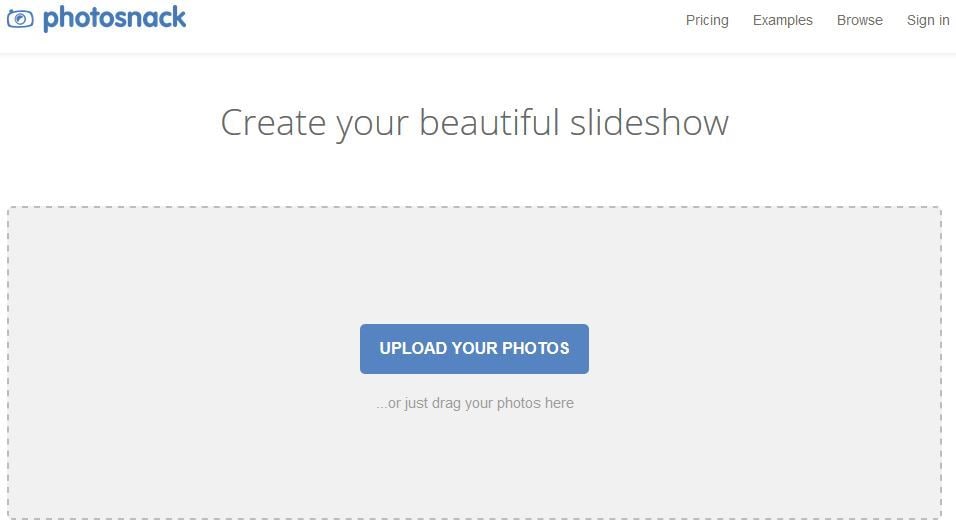 ---
If what you want is a simple slideshow because you don't have the time to go through too many advanced features when making video slideshows, you've got PhotoPeach. It is simplicity at its very best. All you need to do is upload and arrange your images, add your audio, give it a title and you are done. How simple is that?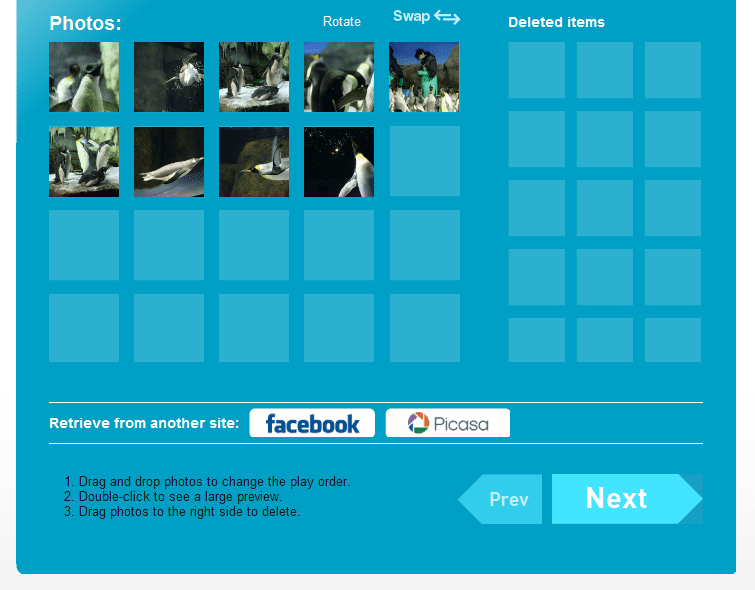 ---
If slideshows for you are a fun and a social thing then you seriously need to consider Slide.ly because it makes it super easy to share your creations on social websites. It has a big selection of playlists and you can add cool special effects to really grab the attention of your social circle.
Your video will also be visible to Slide.ly users and they can like, comment or even share your slideshow.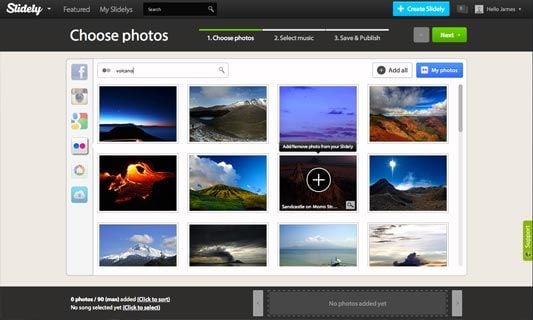 ---
#5. PhotoShow
PhotoShow has a lot more features than most of the other online slideshow makers. For instance you can easily combine video clips with photos. Not to mention animated graphics, border, effects, bubble and so on.
It is highly recommended for anybody who wants more options and effects on their slideshows.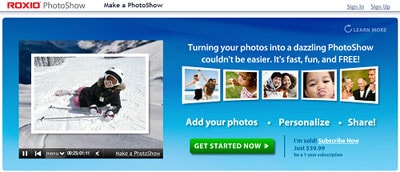 ---
As its name clearly suggests, this is an online travel slideshow maker. Featuring photos from your trip alongside a map of where you were will be a breeze with TripWow. And it comes with plenty of great travel themed music. The end result is that your slideshow will turn out looking a lot more like a professional movie or high end TV show. You can go ahead and download the video as long as it has been viewed online at least 10 times.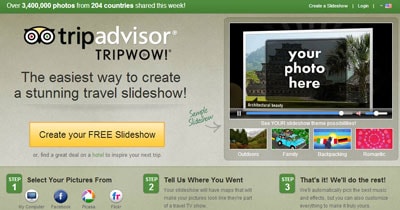 ---
If you take the time to look at some of the videos posted on the homepage of Animoto you will be very impressed by the kind of quality this sleek online tool can offer. It is therefore not surprising that it has been featured in a handful of top news sites like CNN and The New York Times, among many others.
What users will however need to be wary about this slideshow maker that free users are really limited on the features they can use. They can only create 30 second videos with limited music tracks and effects.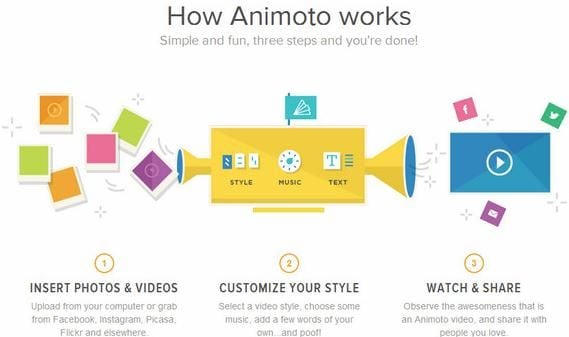 ---
With PicoVico you can export your slideshow very easily directly to YouTube or Facebook. You can also place text slides in between the photos. The limit is 30 photos but the text units allowed within one video should be more than sufficient for anyone.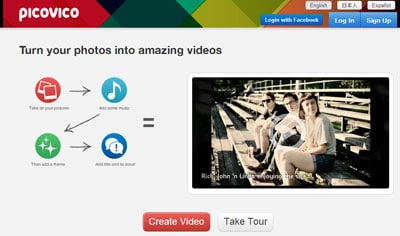 ---
Most people who are new to 123-slideshow complain about the dull Web interface design. However looks can be deceiving in this case because most of them end up being pretty impressed by the powerful ability of the site to produce flash slideshows from their images in a matter of seconds. This online flash slideshow Creator is also very user-friendly.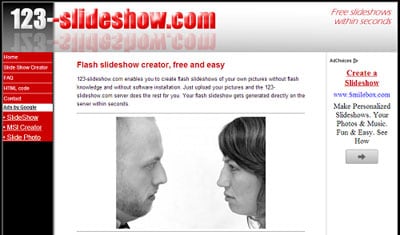 ---
Here you can very easily create your videos in a wide variety of different media formats. From HD to MP4, FLV and so on. However be warned that downloading the videos is not free. You will need to purchase credits to do this.
Conlusion: That is our list of the top 10 free online slideshow video makers you can use to create amazing slideshow presentations. It is recommended that you find the time to try out at least two or three different websites before deciding which you want to settle on.