There are many free photo software programs for editing photos on Windows 10 are available in the market. However, it is very hard to choose which one is the best. No worry! Here we will help you to pick up top 5 free photo editing software for Windows 10.
Top 5 Photo Software for Windows 10
#1. iSkysoft Slideshow Maker
This photo software is the ultimate solution for editing your photos to come up with the best slideshow presentation. Once you have done that, it will be easy enjoying your photo work and share with friends on social media sites. With iSkysoft Slideshow Maker, you can come up with original stories using your personal memories which many programs can't manage. They can be memories from your vacation, family gathering or your workplace. The other benefit is that this program operates under fast speeds and it's easy to use. When you combine both, you will get the best result. With three simple steps, you will have accomplished your mission with ease. Standout features for iSkysoft Slideshow Maker are background music, text effects, transition effects, red-eye removal, DVD menus and sharing.
people have downloaded it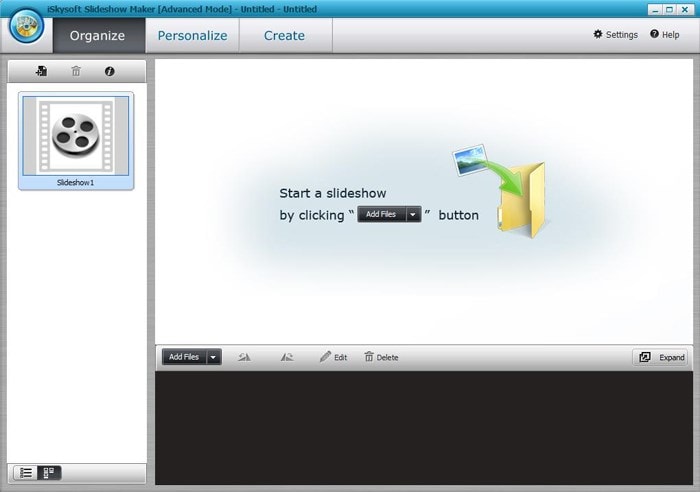 #2. Teorex PhotoScissors
If you are looking for a software program to remove background from your photos instantly, this will be the right choice to go for. It has all the features for making that a reality. You will enjoy using the interactive cutout tool that will help to separate the background and foreground of your photos in a hassle-free manner. The program has a standard price of $19.99. There are added options for "Offset Boundary","Shadow" and "Fit to Result", "Crop & Resize" as well as enhanced performance and major algorithm.
Pros:
It can swap background, cut out objects, and set background color.
It has no size limitations.
Very minimal technical skills are required to use Teorex PhotoScissors, so it's good for beginners.
Cons:
Users may experience difficulties in downloading and installing Teorex PhotoScissors.
Learn More >>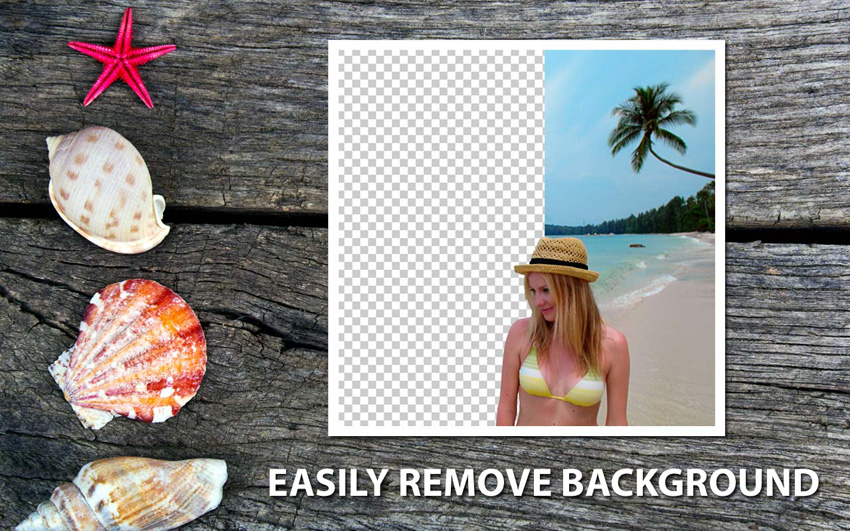 #3. PhotoScape
When using Windows 10, this photo editing program will set your photos in a circle which makes it possible accessing all the key features. You will also be able to go through all the key options of PhotoScape to enhance your performance and experience. It has applications specialized for photo editing. Standout features for PhotoScape are photo editor, photo viewer, page creator, GIF animation, featured printer, photo batch-editor and screen capture.
Pros:
PhotoScape will allow you to perform a wide variety of editing functions that include adjustments of the photos and batch conversions.
It is very easy to understand how it works while the interface is user-friendly.
It's free, which helps save costs.
Cons:
Your experience will be limited due to its availability as a free version.
Learn More >>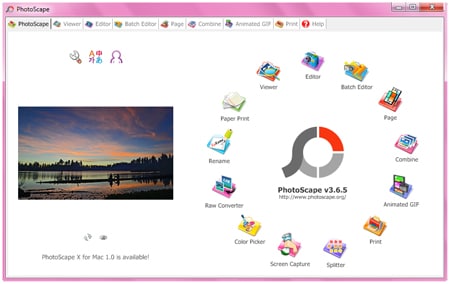 #4. IrfanView
This is another excellent photo software program for editing your photos with Windows 10. Apart from editing images, IrfanView can allow for file viewing and conversion. It will be up to you to choose the task you want to perform on your photos. The top features to enjoy with IrfanView are batch conversion which allows for editing of multiple photos at a go. Other features include: sorting and searching files, creating custom panoramic images, capturing screenshots, plug-ins and creating multipage TIF.
Pros:
IrfanView is available as a free version, which means you don't have to incur any expenses.
The program has support for many formats denoting its high compatibility rate.
Batch conversion is allowed to help save time consumed in editing.
It's easy capturing screenshots with IrfanView.
Cons:
IrfanView offers limited options which will have a negative implication on the level of editing to perform.
It might not be value in return for your money in some cases.
Learn More >>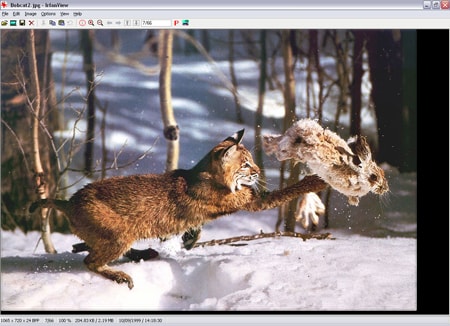 #5. Pixlr Editor
Apart from Windows 10, Pixlr Editor supports many other platforms making it a reliable option for photo editing. It will be ideal for editing images that don't require a lot of space so that should never be a worry for you. A customized interface is the standout feature for Pixlr Editor, but you will also enjoy drop-down menus that are navigation-free, paint features, intuitive design and a "Photo Express" portal that makes all tasks easy.
Pros:
You will enjoy a wide range of editing functions with Pixlr Editor.
The interface is intuitive making it easy to use.
You can share your photos easily with the program.
It's available for free, so no costs incurs.
Cons:
You need to expect some features to lack because of its availability for free.
Learn More >>