Creating a slide show with music that's pleasing to watch for your viewers. If you are looking for the best slideshow creator with music function, look no further, here we introduce you to the best slideshow creator, which can help you to add and edit music to the slideshow easily.
The Best Slideshow Creator with Music
There are many Slideshow creating software with music out there, but not all are created equal. One I can confidently recommend to you on your Mac is iSkysoft Slideshow Maker for Mac (or iSkysoft Slideshow Maker for Windows). Why? Because it has, all you ever need to create a successful slideshow and add any music of your choice. You can import any photos and video to create slideshow. And you can simply drag and drop music files to the slideshow.
Here are some of its wonderful features:
Easily add pictures and audio files: iSkysoft lets you easily import all your pictures you intend to make into a movie and all music files or other audio files that you want to use as recipes for your slide show.
Personalized Slideshows: The drag and drop interface of iSkysoft lets you easily add a personal touch to all your slideshows. Cropping your pictures, adding clip arts, your logo or brand name is just a few clicks away. All this and many more will add a personal touch to your slideshows.
Filter & Effect: Use the filter and special effect to spice up your audio, videos, and photos to make them more attractive and pleasing to the eye.
Rich templates: As the best Slideshow creator, iSkysoft comes with many free templates you can easily choose from. This will make your slide creation easier than it would have been without them.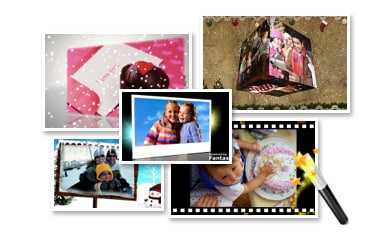 Steps to Create a Slideshow with Music on Mac
To create a Slideshow with music on your Mac, first you need to download and install the software here. Once you've done that, you're set to create slideshows that will blow your mind away.
Step 1
Launch the program
After downloading iSkysoft slideshow creator with music, click its icon on your home screen to launch the program: and it's action time! Let's create the best Slideshow you've seen in a long time.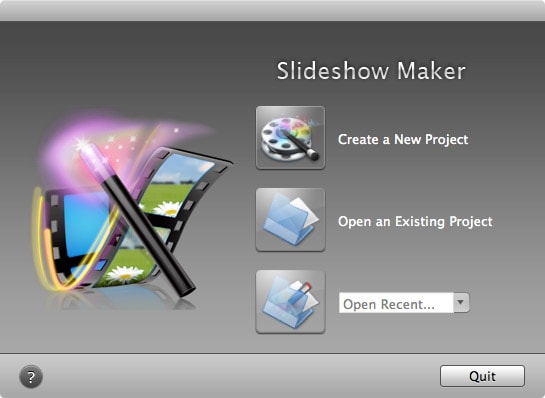 Step 2
Import pictures or videos
Start importing your recipes (pictures, videos, audios, etc.) needed to cook your slideshow from wherever you have them on your hard drive.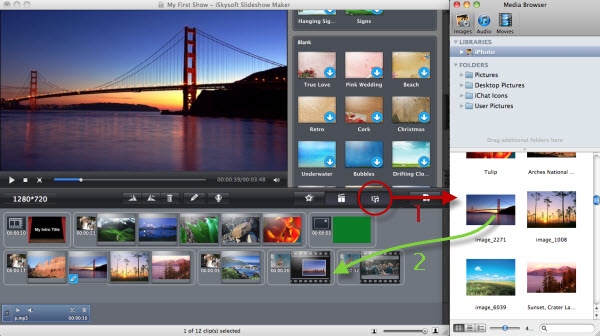 Step 3
Select a style
Next is to choose your desired template and tweak it to your taste to have it look the way your think is best, which is very easy to do by draggin and dropping.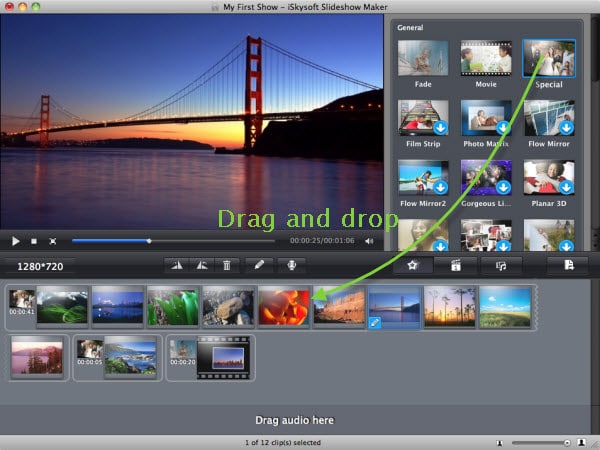 Step 4
Edit the slideshow
Now it's time to edit the pictures or video to perfection. That is, arrange them like you would love to have them appear.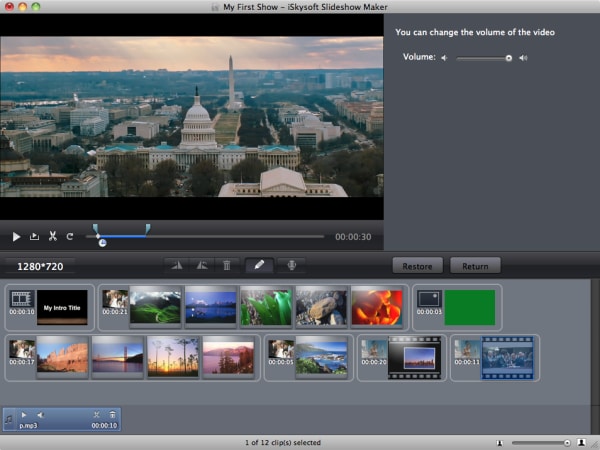 Step 5
Add music to slideshow
Once you're through with the editing, now is time to add your choice music to your slideshow. You can choose any of the music or audio files you imported from your hard drive; don't you forget to add one that supports or tells your story more.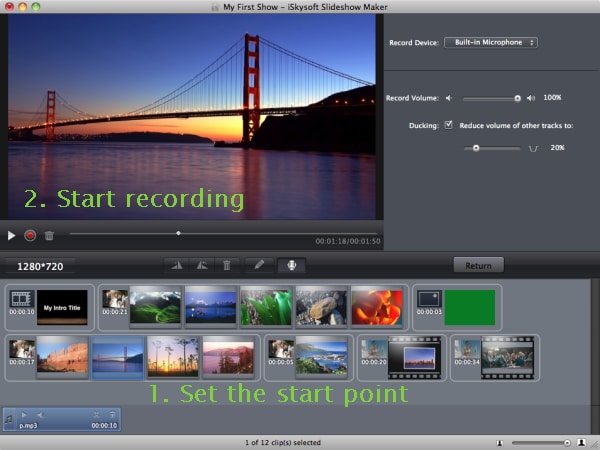 Step 6
Create slideshow
After adding your music, next is to create your slideshow. Click on create, and voila! You're done. Now you can share your slideshow movie on YouTube, Facebook, Twitter, or burn it straight into a DVD from iSkysoft directly.