Record a silent video and don't know how to add audio track to video in order to make it more attractive? Now you can find the easiest way to add audio to MP4, MKV, AVI, FLV and MPEG.
Part 1. Add Audio to MP4, MKV, AVI, FLV, MPEG with Filmora Video Editor
Filmora Video Editor - Edit Video and Audio Tracks Easily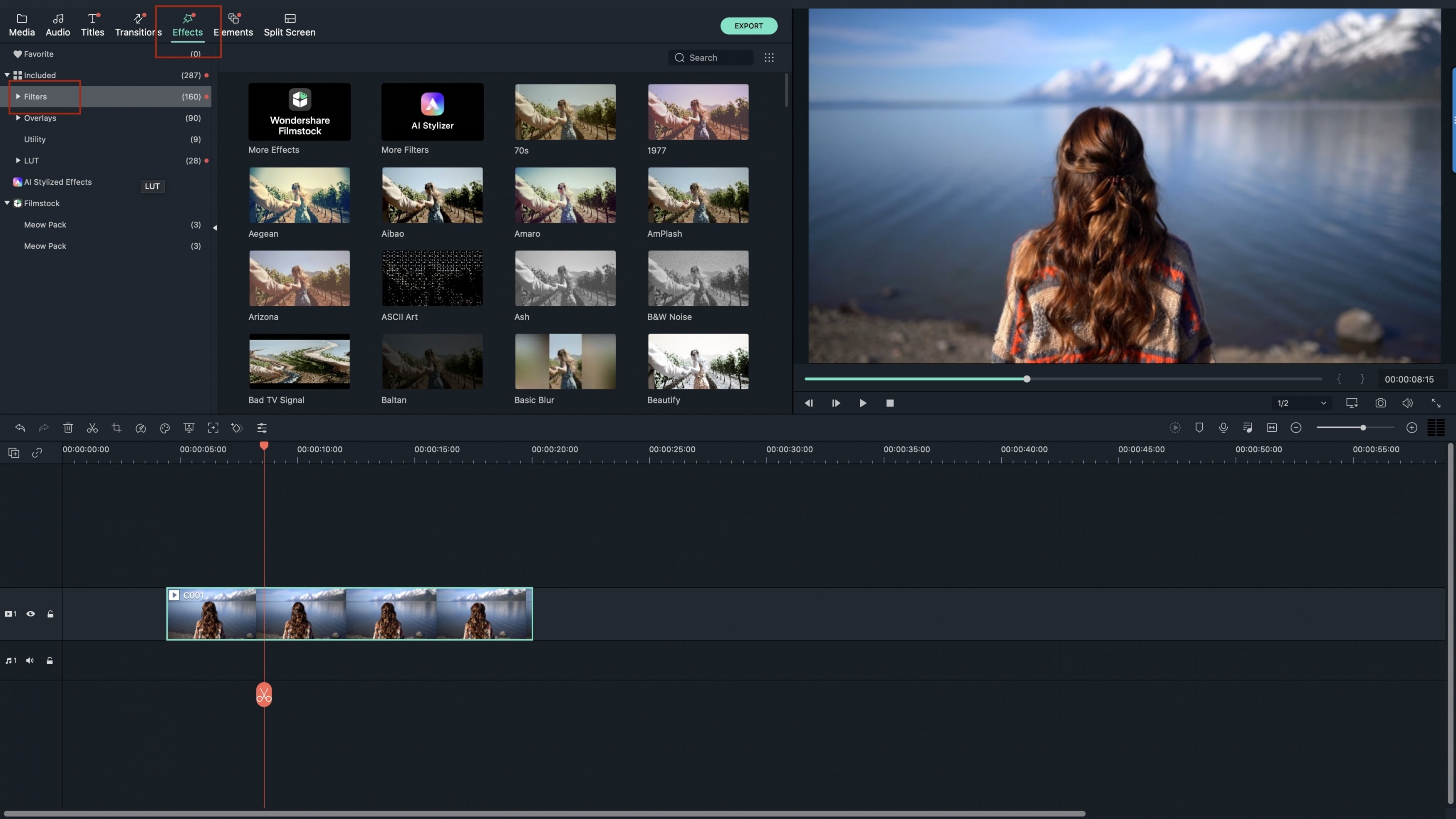 Filmora Video Editor for Mac (or Filmora Video Editor for Windows) is the highly recommended way to add audio MP4 (MPG/MPEG). Compared with other desktop video editing software, it supports a wide variety of file formats for both audio and video so you will not experience incompatibility issues. Additional features for this software will make everything simple and easy to creating a great video.
Key Features of Filmora Video Editor:
Detach audio track from a video, either for further editing or removing from the video;
Add background songs (yours or in the software music library) to the video;
Over 180 overlays and filters, 130 types of text are available;
More than 290 motion elements for all kinds of occasions, like birthday and wedding;
New effects, songs, titles and motion graphics are added regularly;
---
Step-by-Step Guide for How to Add Audio to MP4 Video
Step 1. Import videos and audio files
Drag and drop the videos as well as the audio tracks you want to add to the video to the software. Or click "Import Media Files Here" to browse your computer for the videos and audio tracks you need. There are more than 20 songs available in this software for you to add as background music to your videos. If you like, you can use them freely.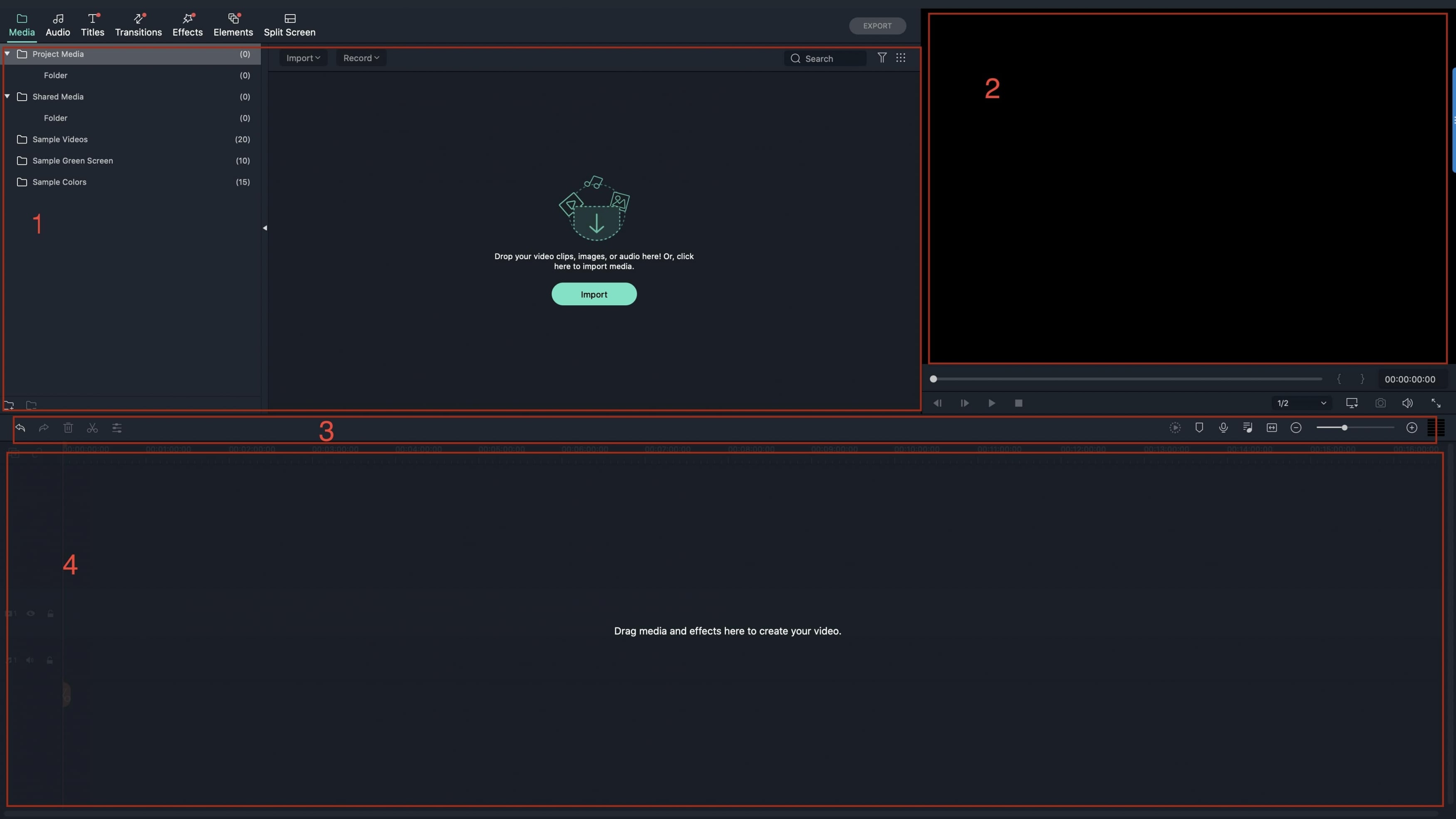 Step 2. Add background music
If you want to add the audio track as the background music for the video. Please drag and drop the videos and audio tracks to the Timeline respectively. You can see they're displayed in the different row of the Timeline. From there, you can adjust the position of the audio track to make it fit on the video files.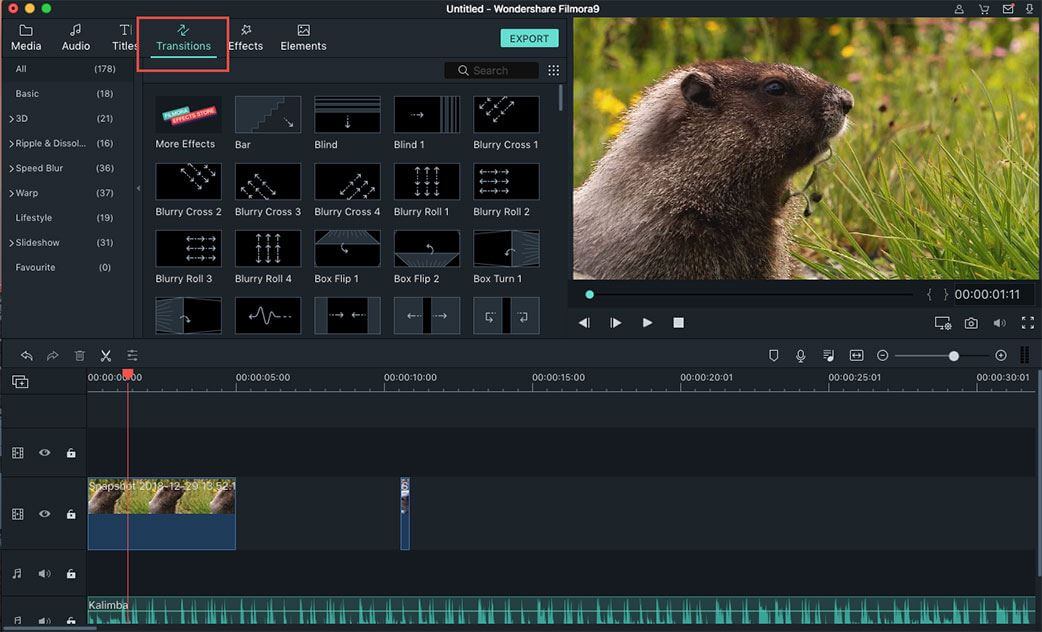 Step 3. Detach audio track to add new audio track
If you want to add a new audio track to your video, it's wise to detach the original audio track first. Right-click the video clip in Timeline and choose "detach audio". After then, you can add a new audio track to the video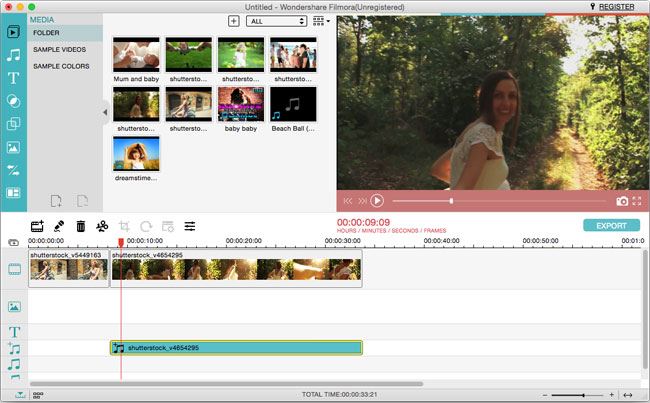 Step 4. Export videos
After adding audio track to the video, you can try other great features in Filmora Video Editor to beautify the video. When it's done, preview the result first. After then, click the "Export" button to export the video for device, or a specific format or share directly to YouTube, Vimeo or Facebook.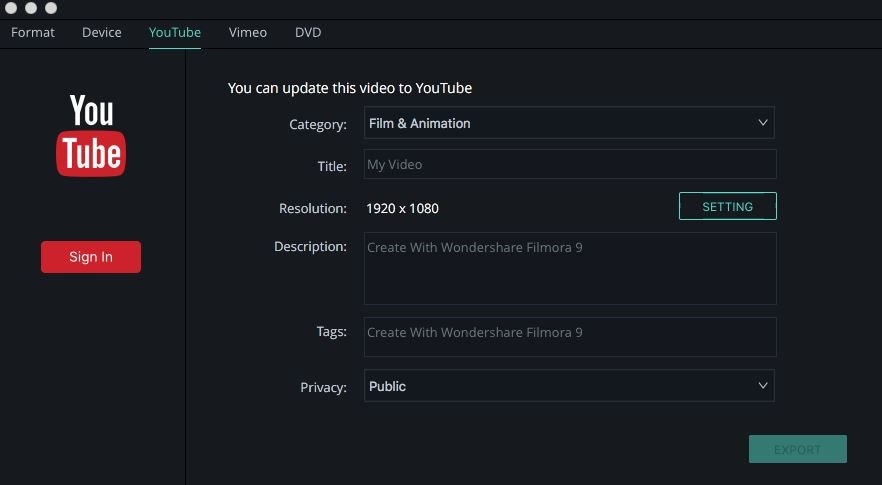 ---
Part 2. Top 5 Common Problems When Adding Audio to MP4, MKV, AVI, FLV, MPEG
It is not always rosy when adding audio to your video files. There are many problems that cause cannot add audio to MP4, MKV, AVI, FLV, MPEG. And this section will touch on the top five. Make sure you have sought the right troubleshooting solutions for every problem.
1. Noticeable pitch shift- this is a problem with psyching and comes up when the sound is speeded up but the pitch remains low. The resulting disparity can be highly problematic when adding audio to video. This problem is not very common these days like it was in the past but you must always be alert to note whenever it occurs.
2. Sound and picture incompatibility- this occurs when the added audio does not work well with the video. It will happen if the right parameters are not set as you add audio. For instance, you are supposed to ensure the starting and ending points of the audio are marked out clearly. This makes certain that the length of the video and audio match well. You must be extra careful in doing this to avoid incompatibilities.
3. Mismatching sample rates- you probably don't know what this is all about. The software program to use has its own expectations on the sample rate for adding audio to video. That is what you should feed it with. However, giving out a different sample rate will lead to a mismatch. Always ensure there is consistency in the sample rates for your audio when adding to video to eliminate chances of mismatch from occurring.
4. Muted sound- unfortunately, you might notice this moment after you have already added the audio. It can be as a result of many issues but mostly it originates from faulty sound drivers of the computer system. You should check them to notice the anomalies and if it fails you can turn focus to the audio itself. But, the first consideration in case of muted sound is the drivers.
5. Audio can't play- this problem is very common and points to incompatibility among other issues. Obviously, there will be an output error that causes the audio not to play and it's only good you check on the output format of your audio. It should be well compatible.