Do you have a PowerPoint presentation and would like to add background music? If yes, you will be guided on how to do that in this article. It is a task that very few people succeed in accomplishing, but it will not give you problems with this guideline.
Part 1: Convert and Embed Background Music to PowerPoint
Before inserting an audio file to a PowerPoint presentation, you must ensure its format is supported by PowerPoint. Most of the formats are incompatible and that will only be corrected through converting to a supported format.
#1: PowerPoint Supported audio file formats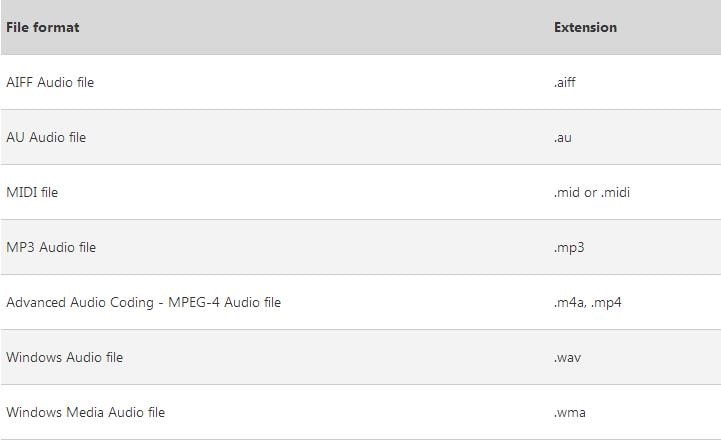 #2: Best Software to Convert Music to PowerPoint Compatible formats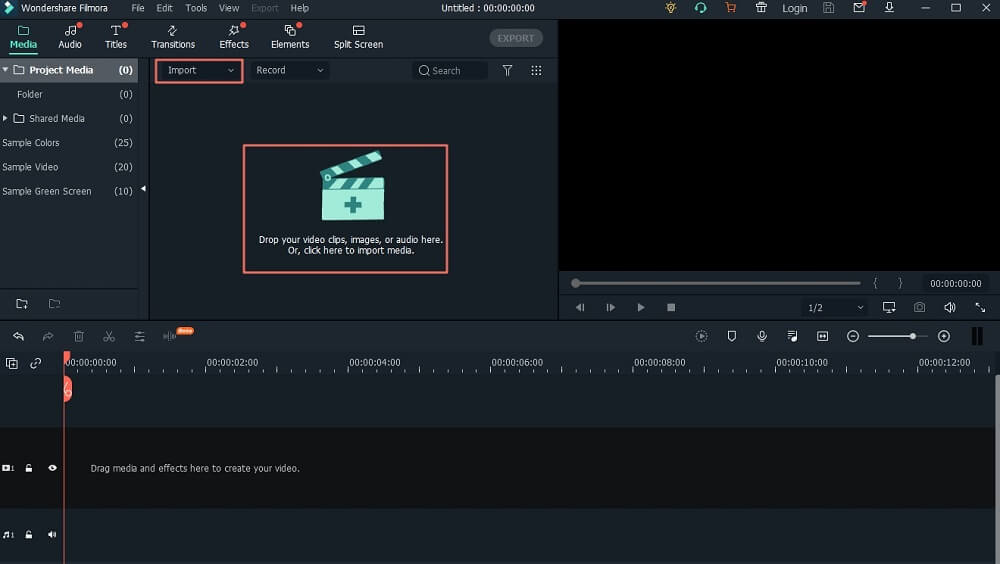 The audio file formats supported by PowerPoint are AIFF, AU, MID, MIDI, MP3, M4A, MP4, WAV, and WMA so make sure your background music is in any of these formats. Filmora Video Editor is the best software program that you can use for converting the files because it is compatible with all formats. Furthermore, it is very fast while output quality is never compromised.
#3: How to Embed Background Music to PowerPoint
After the conversion is successful, you will launch the PowerPoint, and press "Insert" -> "Audio" -> "Audio from File…"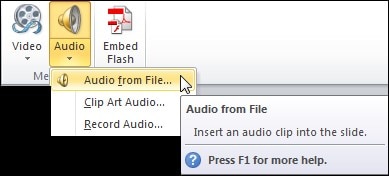 And then click on the icon marked "background music". There is a dialogue box that will come up from where you will be able to choose the right music to add and then click on the "Open" button. Choose any slide to add the background music from and click "Yes" to have the music added automatically. The flexible nature of PowerPoint will allow you the opportunity to preview your video's background music and make edits where necessary. Right-click on the music and editing options will show up.
---
Part 2: Insert Background Music into PowerPoint with Plug-in
There are many plug-in options that you can use to add background music to your PowerPoint presentation. To avoid confusion and making wrong choices, you are advised to consider widely in the marketing before choosing the appropriate plug-in to use. Regardless of the one that you have selected, it will be as easy as two or three clicks before your background music is successfully added. You will enjoy limitless benefits with a PowerPoint plug-in because finding the right music will be easy, no irritating icons will be added to your presentation while the selected soundtrack will be looped automatically. In addition, making updates to these plug-in software programs is for free.
Uploading the music directly from the media library can be time and space consuming thus a plug-in will be the easiest option. You can choose to use a web hosting service and the most popular is YouTube because it's very successful in posting. Most of the online sites require a plug-in for background music to play, so you need to consider this as a safe option. Audio Tube is an equally popular plug-in which you can download and install on time for the background music adding. It will now be back to normal procedures once your plug-in is fully installed and well in place.
Begin by locating the PowerPoint program from your computer system and launch it. If it's not installed, you will not be able to locate the program so make sure you have checked on that status. Obviously, you will be adding the background music to a presentation that already exists which you must also locate in advance. The music files you have selected must be in a format compatible with PowerPoint and then choose the precise slide where the music will play. Follow that by clicking on the "Insert" icon then "Sound" to allow you to select the music. You can set up the system to have the music play once clicked or automatically depending on your preference. Be sure to preview the background music to ascertain that it is what you wanted from the outset.