Contents
3. Watch Christmas Movies

4. Listen to Christmas Songs

5. Prepare Christmas Dinner

6. Play Christmas Games

8. Collect Christmas Memories

9. Make Christmas More Enjoyable
The coldness of winter, exciting music of Jingle bells, amazing presents for kids and family gatherings make Christmas a perfect day. It is such a great even in a year. You must have planned to record it as several video clips. No, no, no, it's not the end. You're supposed to export a far more interesting and professional-looking video after recording the Christmas videos. Ok, let's go straight forward to talk about how to add Christmas elements to videos for making it stand out.
Add Christmas Elements Filmora Has Prepared to Videos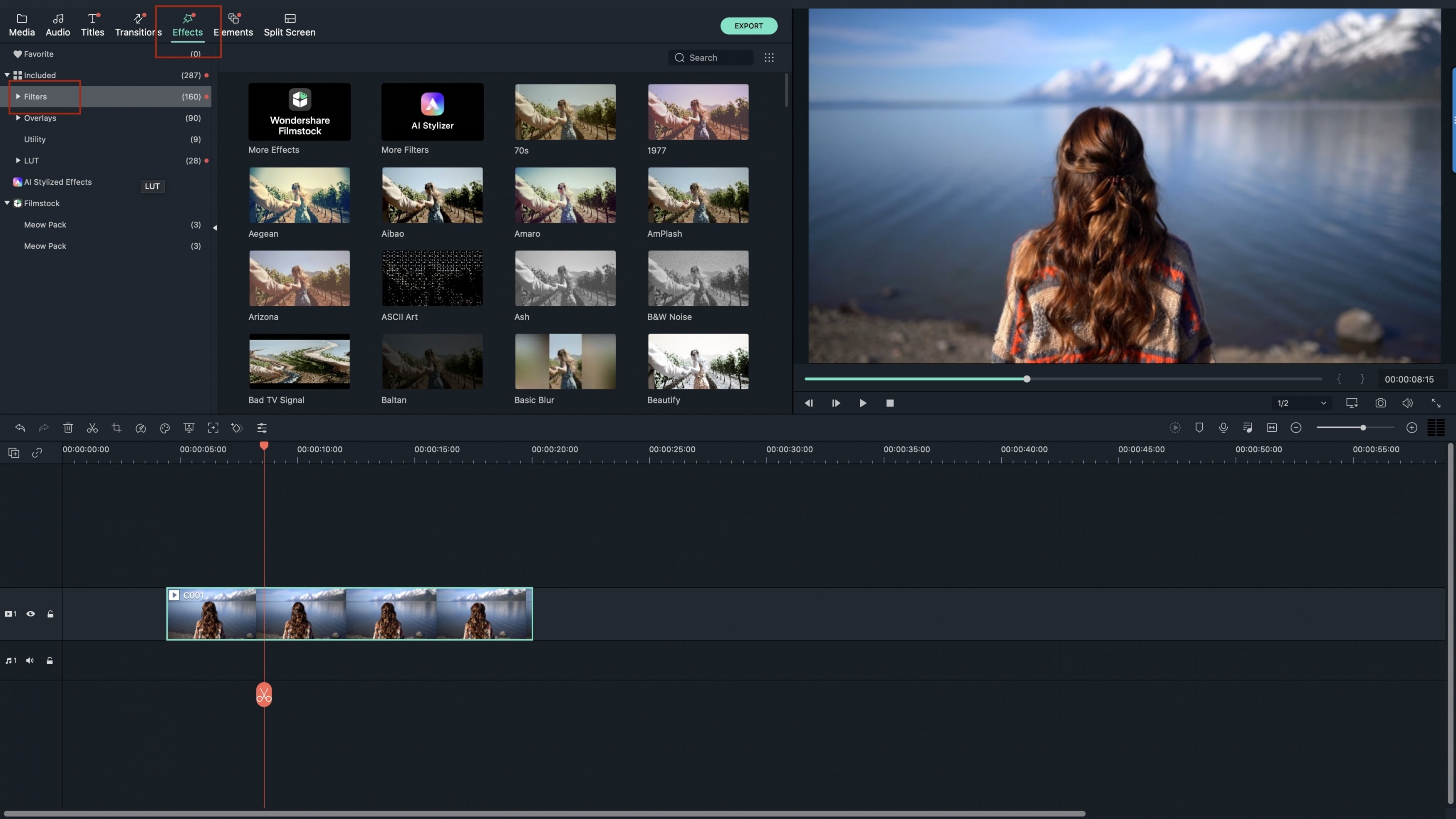 Filmora has prepared so many Christmas elements for you to add to your Christmas videos. To add Christmas effects like the trees, Santa clause's hat and socks type elements, you just need to drag and drop them to Timeline, adjust their positions. A perfect Christmas video is never completed without a perfect Christmas song, Filmora doesn't only let you remove the audio track from your videos, but you can also add Christmas songs from your own music library or built-in library of the Filmora. And if you like, you can apply filters and overlays to change the whole look of your Christmas video, even making it in an old film style.
How to Use the Audio Video Editor
More About Filmora Video Editor
You can also change the overall look of your videos by adding amazing filters and overlays, for teens, there are tons of Instagram filters and for old school fanatics, the white and black filter work in an amazing way in Filmora. Just like the music, most of the users need text to label their videos, there are plenty of text styles which can be added with a simple click. You can add different type of text at the start of the video, during the video and as credits of the videos. One important problem that different users face while editing the videos is the overlaying of different videos or picture in picture effect. You can add a second video to already present video and create a beautiful picture in picture effect. Moreover, the overall screen size of the second video can easily be controlled from the preview window. Unlike most of the video editors, filmora has a special effect called split screen, it will let you fit two or more videos on the same screen using a particular split screen effect. These effects are already present in the library, you will just have to select a template, select the videos that you want to add and that's it! A final video will be ready in just some minutes without going through the complex settings and setting everything right from the main screen of Filmora.
Download Filmora Free Version to Have a Try!