Who can forget those old movies dating back to around the 1970s with their unique properties?
Old movies were in black and white, they feature a certain shade of mixed colors, noise, lighting variation, and more. Now it seems some of them are characterized with a unique sense of fashion characters. Old film filters or old film effects have become a trend.
If you feel those kinds of movies are really cool and awesome on your perspective and wondering how to add old film effect to video, don't feel discouraged because, with the help of video editor suite, you can possibly dive to the "same" generation.
But, first, let's look at some of the old film effects.
Top 5 Old Film Effects | Video Overlay You Need to Know
There are quite a handful of retro vintage effects which are worth still dying for their sweet looks. You might have come to them but you may not have the right acronym for them. Taking the liberty to inform you about some of the old film video effects includes Film Grain, Black and White noise, Vintage Film Border, Film Scratches and Light Leaks. We are going to talk more about these mentioned special effects film.
1. Film Grain Effect
Film grain effect can be defined as a random optical texture of processed photographic film which comes about because of the small particles of metallic silver or at times dye clouds which are developed from silver halide that have been subjected to the unlimited photon. Though film grain is the function of particles, it is not the same thing as such but instead, it's an optical effect whose magnitude (grain concentration) rely on both the film stock and the definition at which it is observed. Therefore, applying film grain overlay to the video file gives it an old film look. These film grain overlays are primarily drawn from the actual film grain samples taken from a film which is shot against a gray card.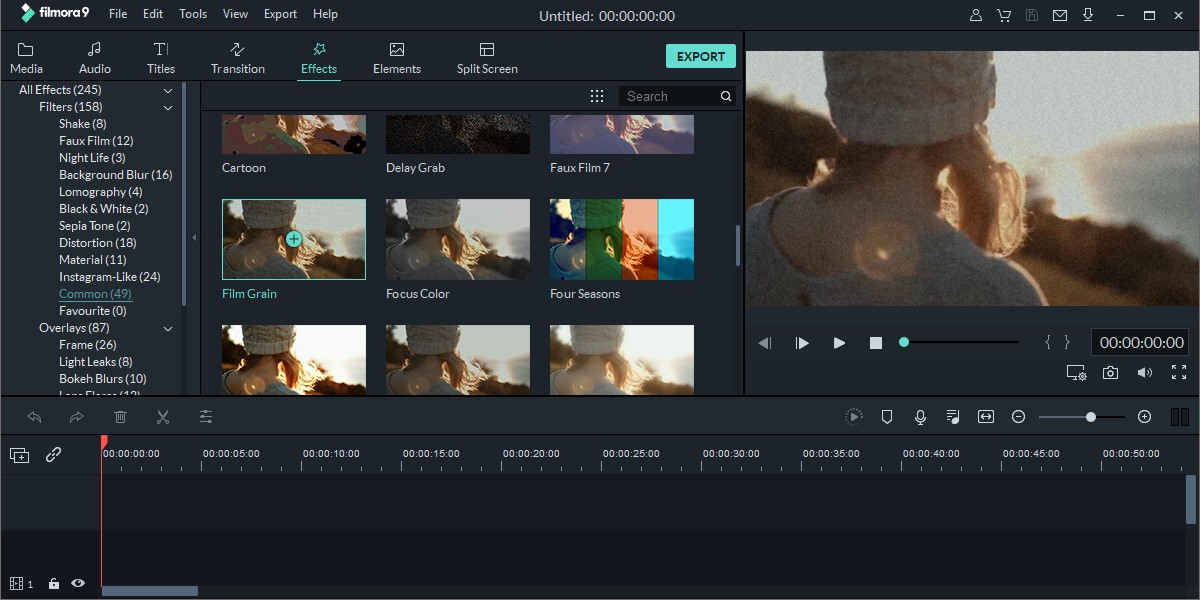 2. Black and White Noise Effect
Who is not familiar with the black and white video or photo? This was the common film effect back in the days but they have now been overtaken by the use of colored pictures, majorly on the commercial media. Nevertheless, black and white noise is widely still in use. Black and White Noise are grayish spots-like in the film set, in other words, the word noise is added to black and white because they are actually not the exact color but they are visible to our naked eyes. When you apply film effect in your media file they give it a mist-like appearance. You can feasibly use readily available templates and/or an overlay editor tool to effortlessly add this old film video effect into your video.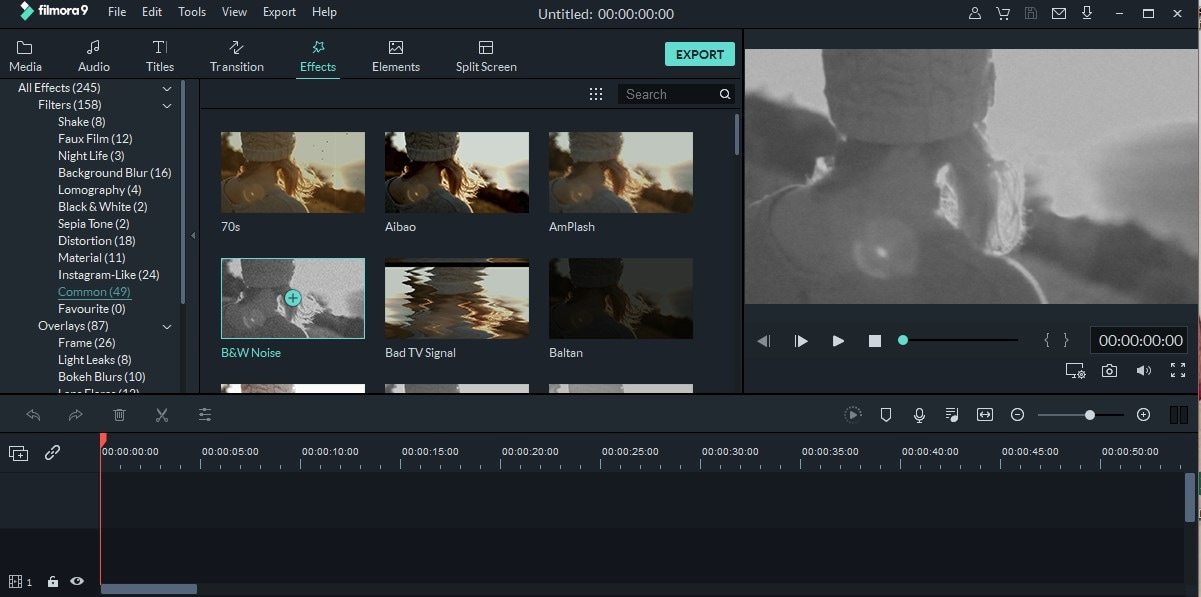 3. Vintage Film Border Effect
Have you ever watched videos which they usually exhibit irregular border margins? They appear to fade away, fumbled, or torn. In general, there are no exact words to describe this old film video effect. When a video is viewed with the said effect appears to subject the background to be out-of-focus and keeps more emphasis on the subject.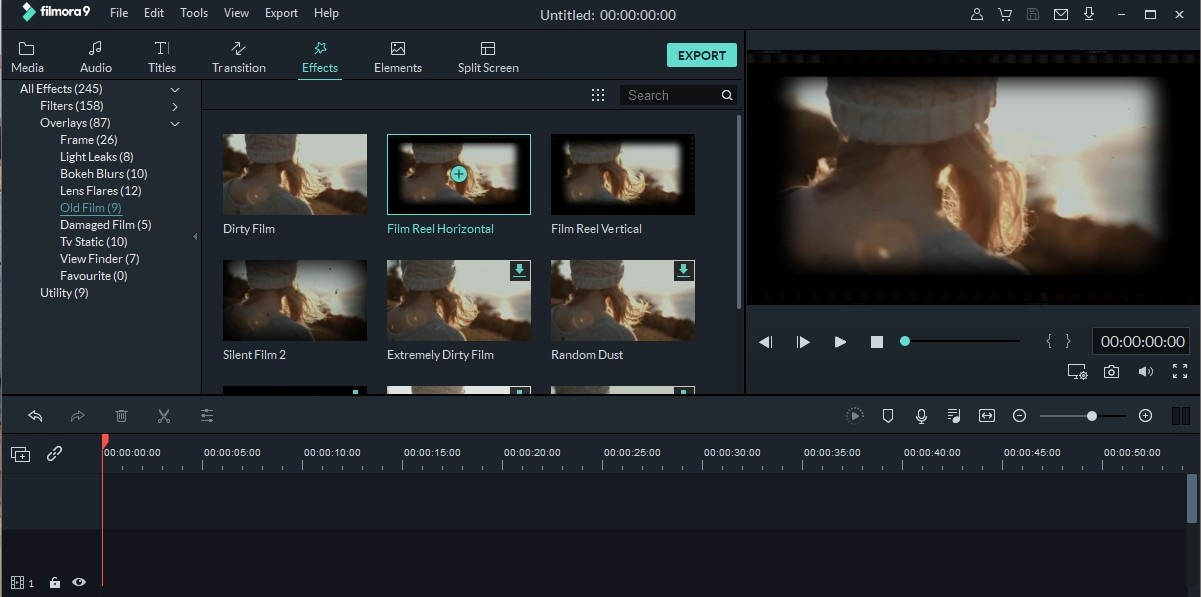 4. Film Scratches Effect
Film scratches are those old film effects which are seen as marks or "scratches" on the photo or video foreground. They are created by a crack found on the cameras' lens protector glass or a stain. If the said crack or stain is available, when the video is being captured, this point protects the light from the subject into the camera instead rendering the "scratch" on to the file.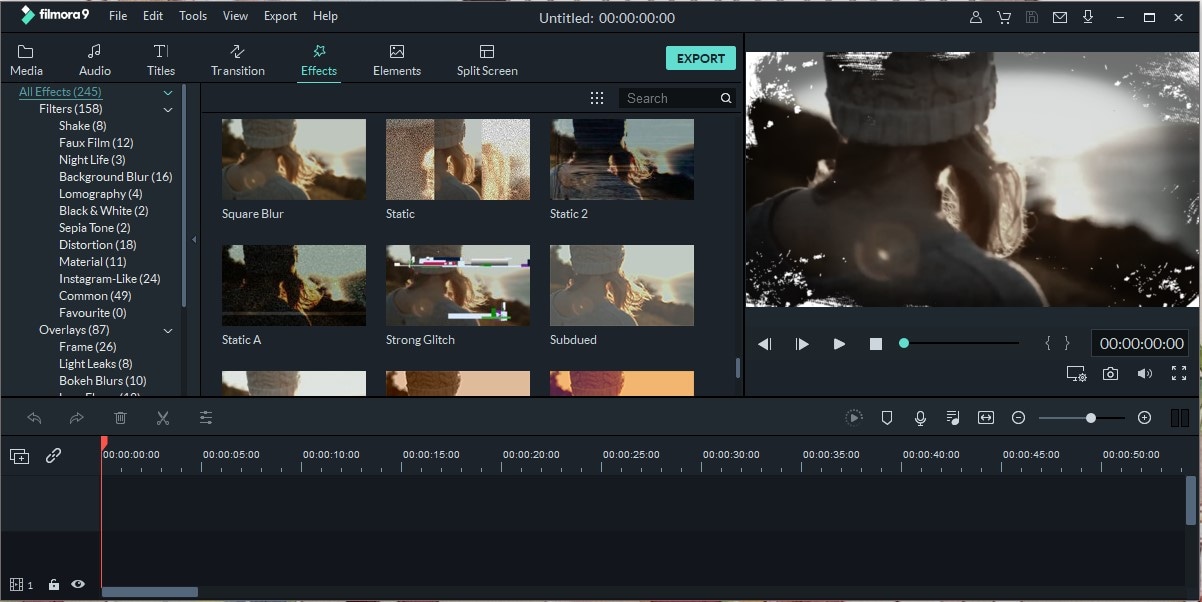 5. Light Leaks Effect
Light Leak as the name suggests is a small opening; gap or a hole found in the body of a camera, or other optical instruments which is able to permit light "leak" into where is normally a light-tight section. By the leaking of this light exposes the film or sensor with extra light. Nonetheless, all of this light diffuse in spite of the fact that some parts within the camera may cast shadows or reflect it in a certain unique manner. This effect is majorly considered a major problem. However, this film light leak effect is embraced with positivity because it gives a photo or a video a character contrasted to old film video effect.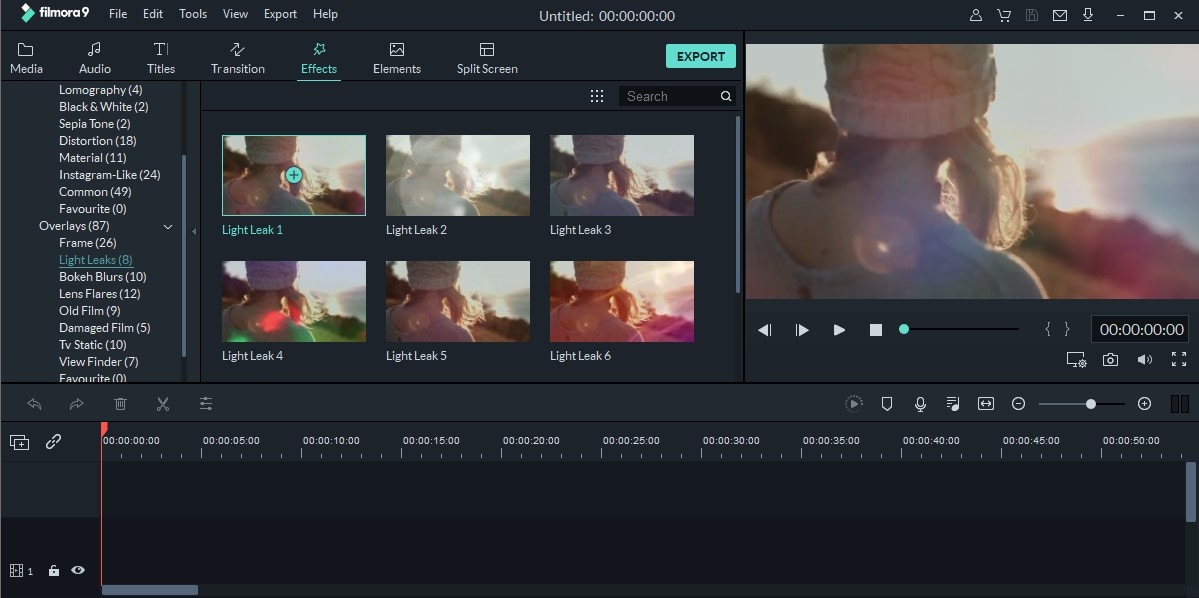 Well, there are many other video effects that make your video look like the style of an old movie. You can easily experience all these special film effects with the use of Filmstock (Effects Store) and Filmora Video Editor.
---
Filmora Video Editor - Old Film Video Effect Editor Esay-to-use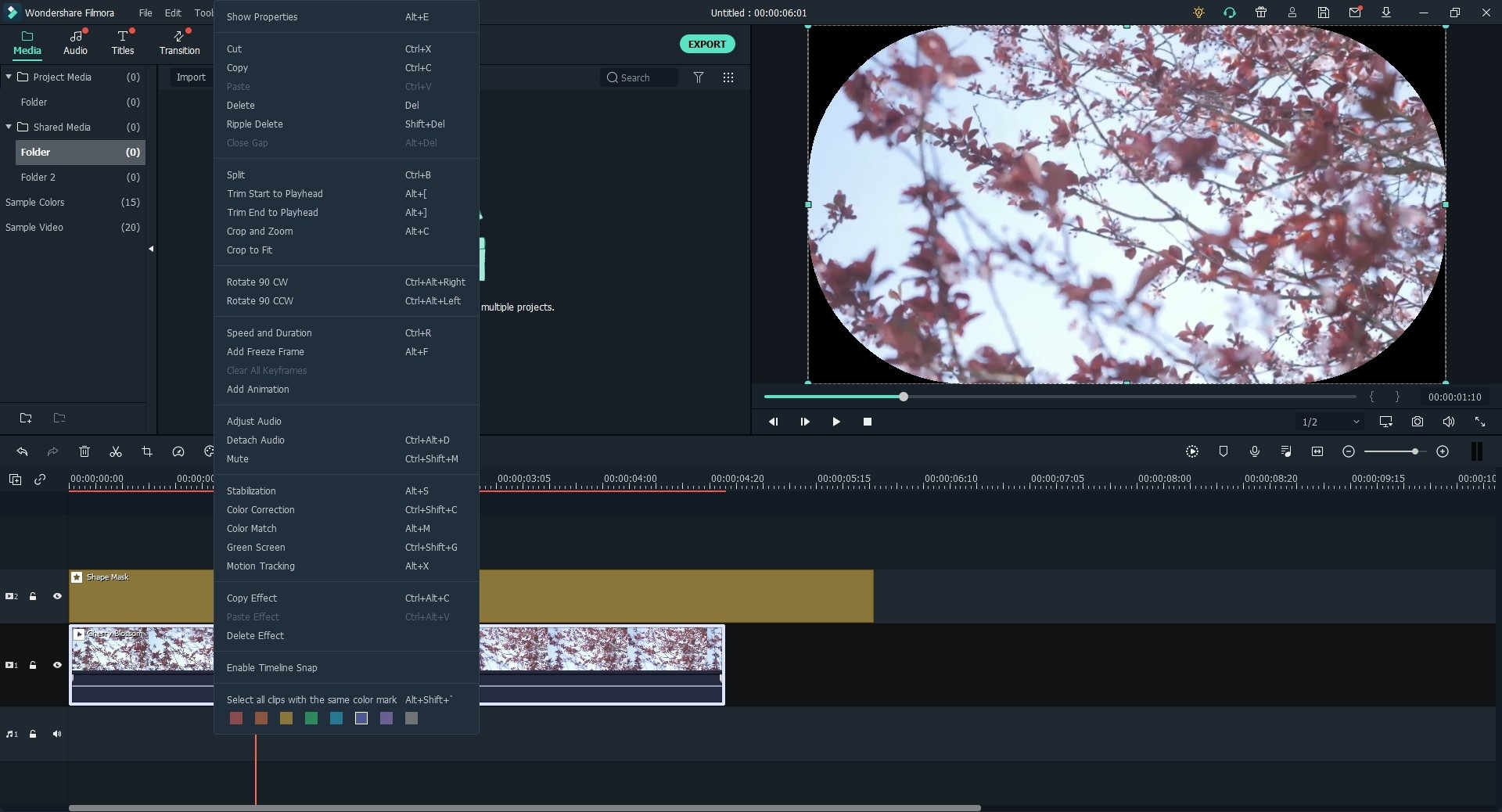 Filmora Video Editor is a one-stop-shop old film video effect editor which enables you to achieve your old film effects in just a few clicks. This software not only has basic and advanced video editing tools, but also a variety of video effects, overlays and filters. It supports a host of video formats including MP4, VOB, M4V, PNG, JPG, and more. Moreover, with this utility, you will experience a faster file conversion to any format you prefer with ease.
Filmora Video Editor Main Features:
Edit and create an old film effect video with a set of tools including cut, trim, rotate video, color tuning, green screen, PIP, split screen, pan&zoom, etc.
Il allows you to apply film effects and film filters, transitions, overlays, etc, to your video.
You can also add musique, texte, and titles with Filmora Video Editor.
Directly upload the video to YouTube, share to social media platform or send to your specific device.
Records your desktop activities, webcam and voice over.
How to Add Film Effect to Video with Filmora Video Editor
Step 1. Import Video
Launch Filmora Video Editor and then click the "Import Media Files Here" icon. Navigate to the video save location after you had downloaded. Click "Open" to upload.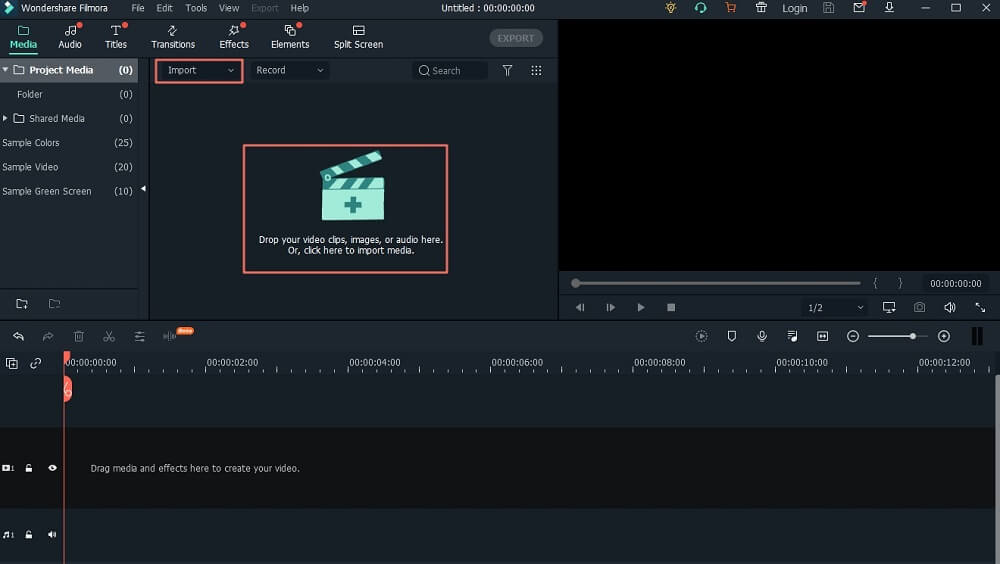 Step 2. Apply Old Film Effects
Drag the already imported videos to the timeline. Upon which you click on the "Effects" tab on the menu bar. Drag the film effect you prefer and drop on the timeline to apply to your video.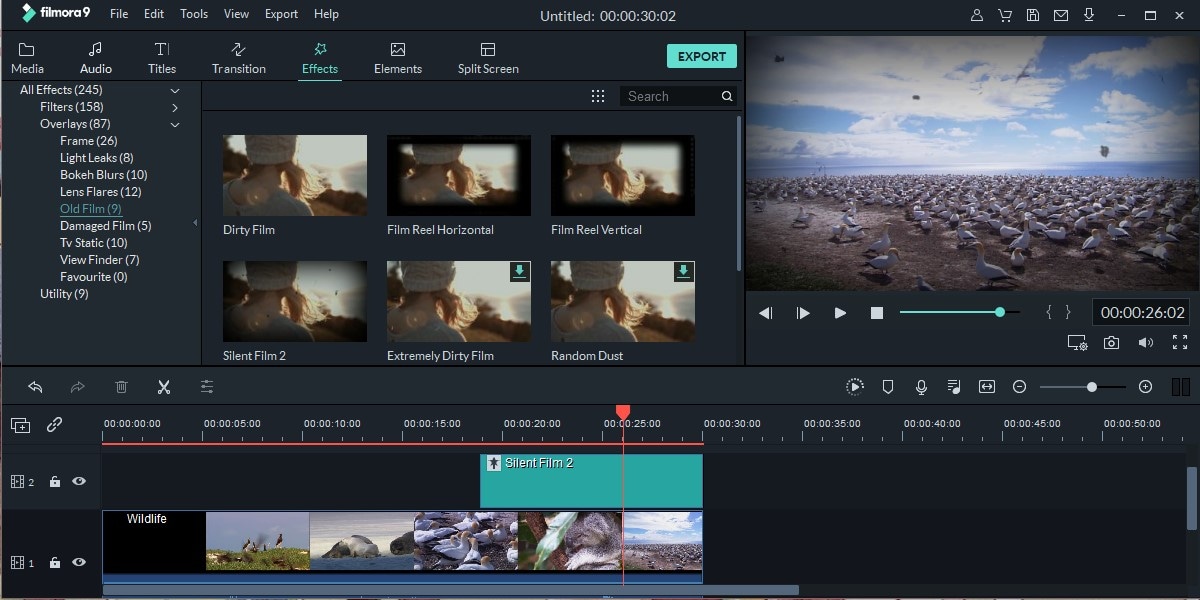 Step 3. Export Video
Once you are okay with your video click "Export" and select an output format, give the video a name, and the save location. Finally, click "Export".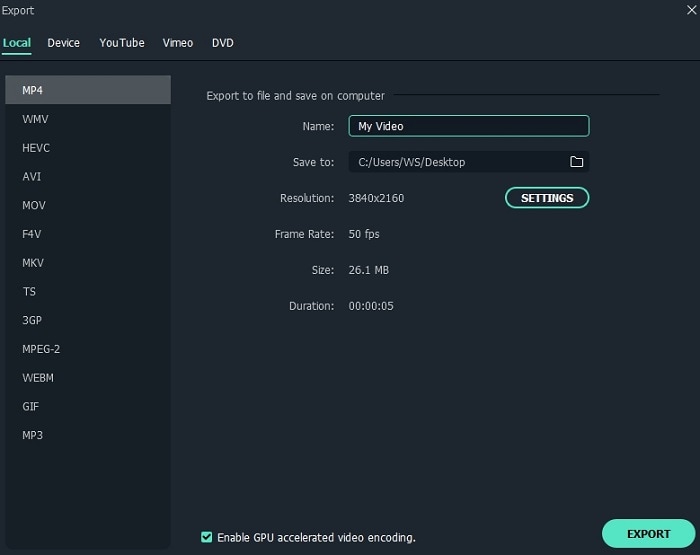 ---
Write in the end
Film grain effect, black and white noise effect, old film border effect... Old film effects are something of the past, however, you can have the same texture and appearance of the current videos or photos with the help of the powerful Filmora Video Editor. You can use it to create your own retro style video.
Here's a free trial version of Filmora Video Editor. Why not download and try it now?