How can I add subtitles to my own videos?
If you have the same questions as the above, then you've been the right place. Actually, it could be very easy to add subtitles to a video, but the premise is that you've find the right solution.
In this post, you're going to learn how to add subtitles to video in details, but before getting started, I'd like to show you why people like to put subtitles on a video as follows:
- Content Accessibility
If you look around on public transport, you may have seen many consuming video content without sound, either because they don't have earphones or the environment is just too noisy. Subtitles will allow your audience to continue watching your video without sound.
- Easy to Understand
Instead of dubbing and doing voice-overs for the entire video, it is much more cost-effective and time-saving to add subtitles in the local language. Such subtitles are often found on DVD or streaming services where you can choose between different language versions of the subtitles.
- ...
Then, how to add subtitles to video? Let's check the below steps now.
How to Add Subtitles to Video with Filmora Title Editor Software?
Filmora Video Editor for Windows (or Filmora Video Editor for Mac) is widely recognized as one of the most efficient tools for working with video subtitles. It provides a fun and easy way to apply the cool text to your recorded videos and create professional-quality movie subtitles. What's more, you can search for subtitle files on the Internet and edit them to perfectly sync with the movie dialogue.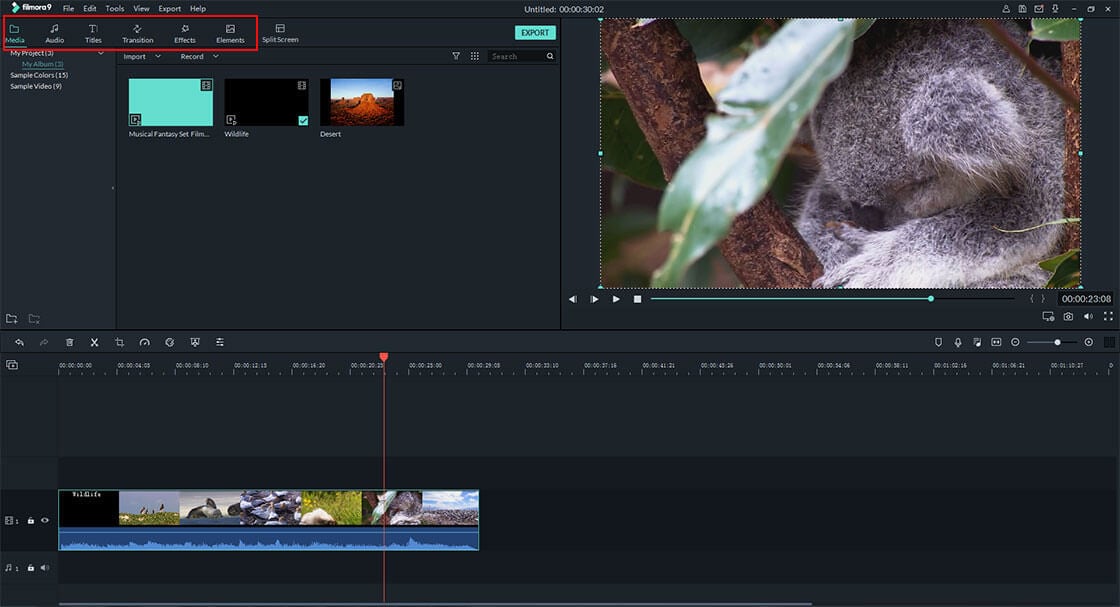 Key Features of Filmora Title Editor:
Support for popular subtitle formats .srt, .ass and .ssa. And enable to add titles, subtitles, texts, etc. to a video within few clicks;
Include almost all you needed editing tools like splitting, trimming, rotating, green screen, split screen, PIP, volume booster, etc.
Built-in free title templates resources give you a quick way to add an ideal subtitle to video. And recommend Filmstock for you to download video subtitles.
Import and export videos from almost all popular formats, devices and social platforms.
...
Step by Step Guide: How to Add or Put Subtitles on A Video?
Here, I have recorded a video to show you the detailed steps as below:
Now, you might know how easy the Filmora Video Editor works. And for more detailed steps, please check the below text tutorial:
Step 1. Directly install the program on your computer, then launch it. After that, choose "New Project" and click "Import Media Files from Here" to load the video clip you wish to add subtitles.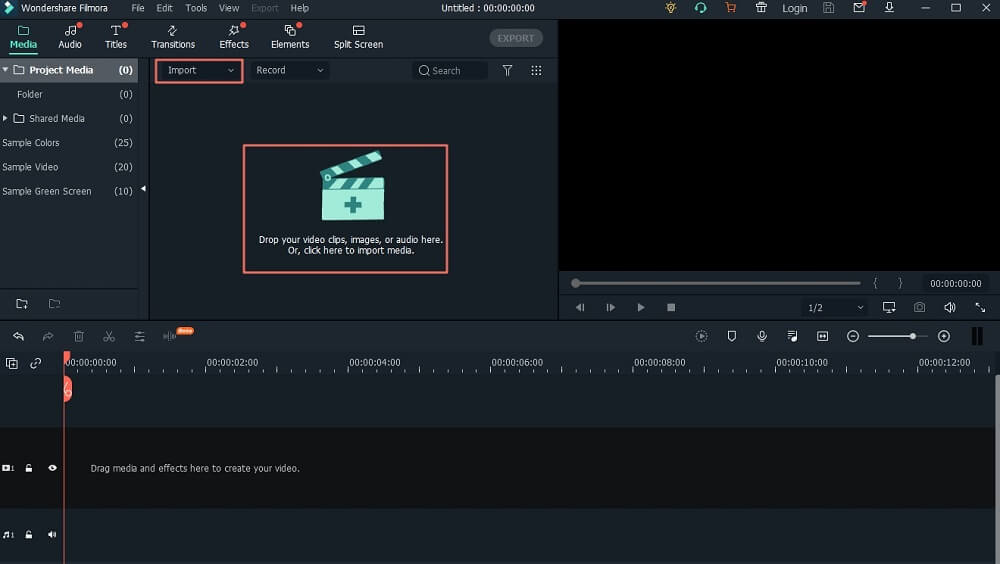 Step 2. Drag videos to the timeline and click on "Titles" on the top menu, and choose "Subtitles" to pick up a template you like. Drag the template you're interested in and drop it onto the timeline.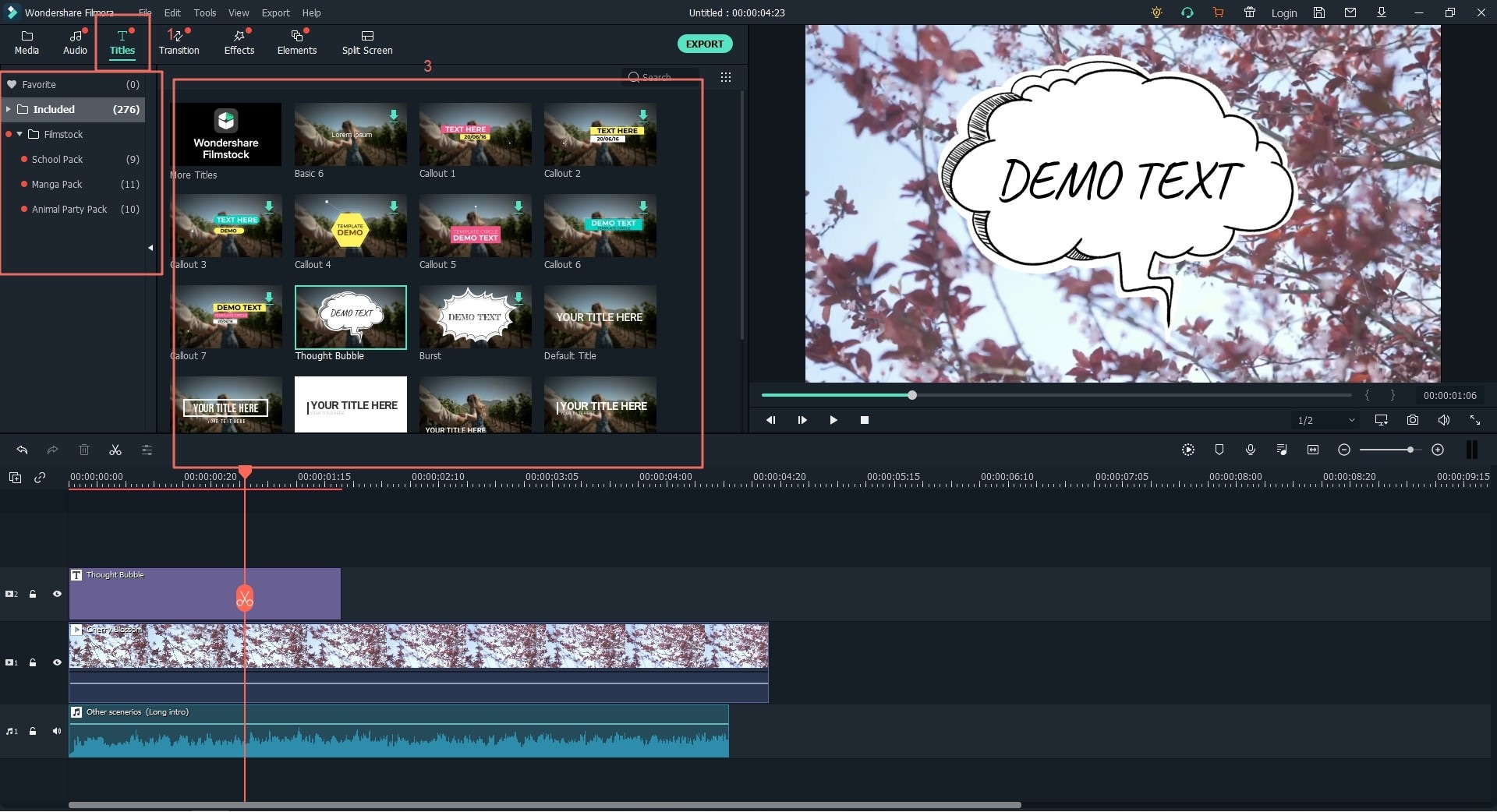 Now, double-click on the subtitle to open the title editing window. Here, you can type the text and change the font size, color, style, space, etc. as you like. Here, you can also hit the "Advanced" button to customize your video subtitle.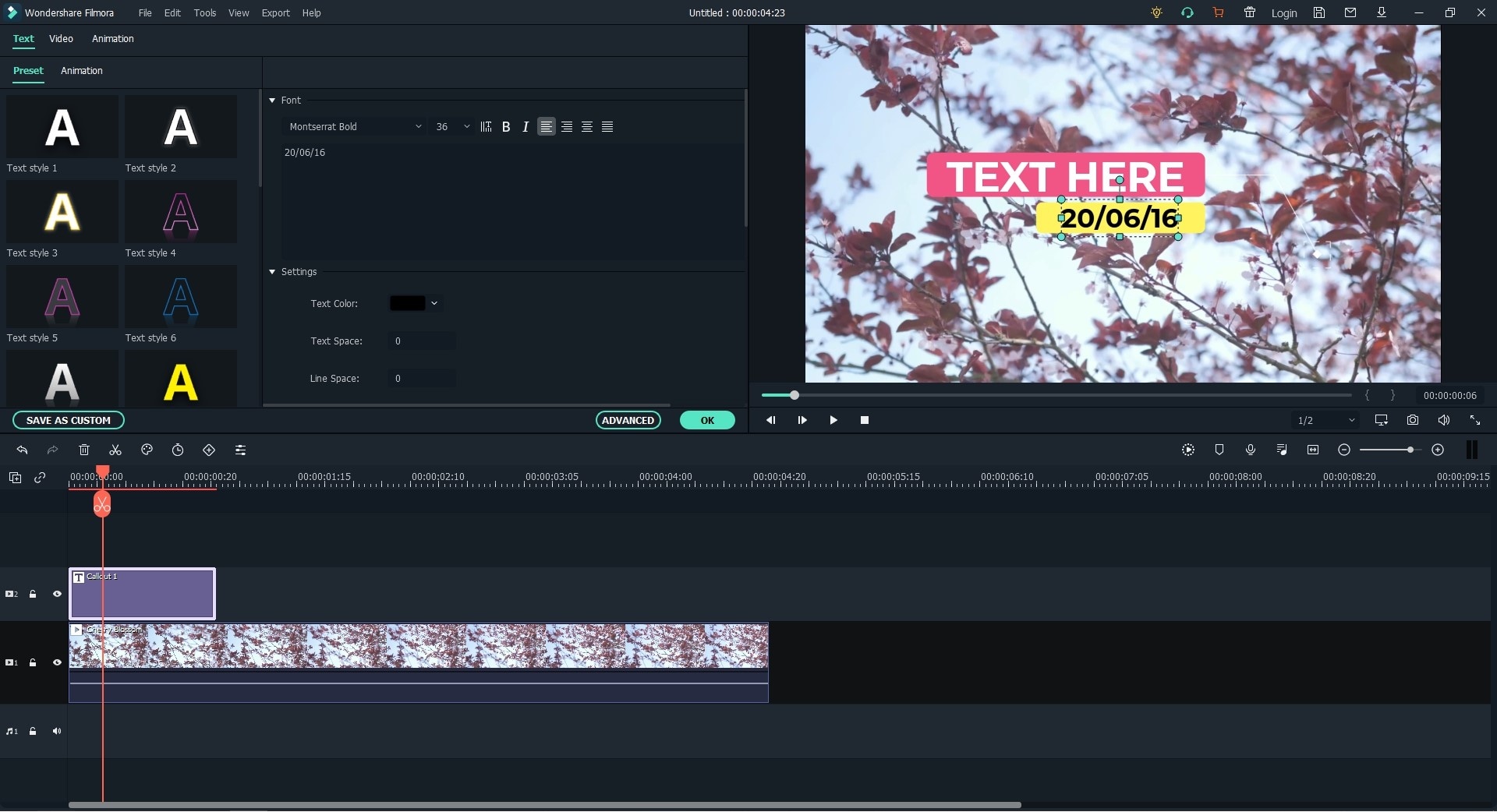 Step 3. After you have finished editing your subtitles, choose a suitable video format and select a location to convert and save your new video that features subtitles.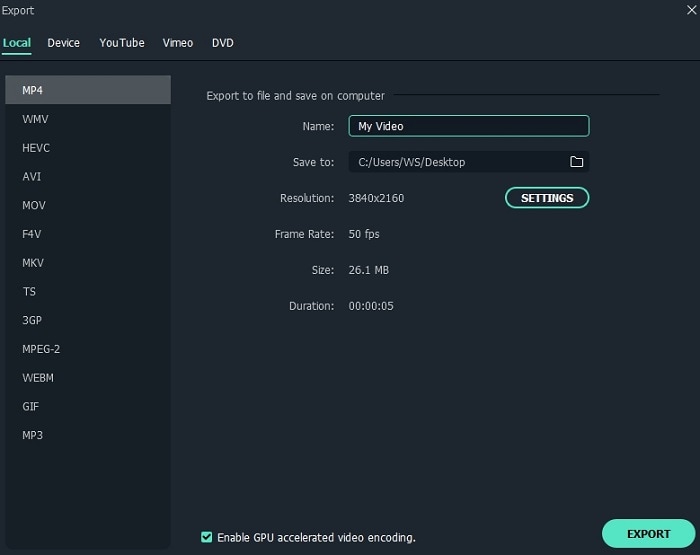 ---
[Bonus] FAQs about Adding Subtitles to Videos
In this part, I have collected and picked up the top 5 frequently asked questions on the Internet about video subtitles for your reference. You can check them one by one as follows:
1. Is it possible to add subtitles online?
Yes, you can.
There are browser-based apps that help users add subtitles online usually for free. While this may seem like a good option, it is worth noting that these online apps usually require you to upload the entire video which may take a long time depending on the video size and your internet connection. Also, after the operation is complete, there is no way to guarantee the file you will download is safe.
2. Is there any app to add subtitles to video?
Yes. There are several apps available to help you add subtitles to a video on your mobile device.
These include:
FilmStory - iOS
MySubtitle - iOS
Videoshop – iOS
GMT Subtitles – Android
Get Subtitles - Android
3. How long does it take to subtitle a video?
How long it takes to subtitle a video will depend a lot on the method you are using. If you are using Filmora Video Editor and are able to find the subtitle files online, it shouldn't take more than a few minutes. However, if you are manually subtitling either using a QWERTY keyboard or a steno machine it will take considerably longer up to weeks.
4. Is it easy to add subtitles in Premiere?
Not really.
Adobe's Premiere line of products is geared towards professionals and experienced videographers. Adding subtitles using Premiere may be challenging especially for first-time users. The software is also quite large taking up huge space on the hard drive and is also very resource-intensive which means It might not work well, if at all, on older or lower spec computers.
5. Is it possible to add subtitles in iMovie or Windows Movie Maker?
Yes. With a little creativity, it is possible to add subtitles in iMovie and Windows Media Maker, but both programs do not have dedicated features for specifically adding subtitles to videos.
---
Sum up
Now, you've learned how to add subtitles to video with Filmora Video Editor. Very easy, right?
And,
you also know the possible solutions to put subtitle to a video online or using apps in the above content.
Then, which program are you ready to try first?
If you still have no clear answer about it, I'd like to recommend you to start the editing from the Filmora Video Editor or Filmroa Video Editor for Mac.