Does Adobe have a video editor? If you have this question in your mind, I have to say the answer is absolutely "Yes". In fact, Adobe has more than a batch of video editing software or apps out there for different user level and budget. Then, you might want to know which Adobe video editor is best for video editing, right? Don't worry, you can find an ideal answer in this post.
The best part?
I'm going to show you all Adobe video editing programs in this page with its targeted populartion, budget, and main functions one by one. And I'll also make a summary to help you compare these different Adobe video editor.
If you're familiar with these Adobe video editing software? I'll give you some advanced tips when the Adobe tools is crashing or not working.
Now, let's get started.
Part 1: Best Adobe Video Editing Software You Can't Miss
Even though you haven't used any Adobe video editing software before, but I guess you must have heard the name of "Adobe Premiere Pro", right? Absolutely, Adobe Pr is the most professional video editor program, which have gained great reputation among designers, film editors, etc. So, if you wish to create an awesome movie like the Hollywood pros does, Adobe Premiere Pro could be one of the best choice for you.
Price: Start from $20.99/month.
Pros:
• Industry-standard pro video and film editing tool.
• Offers the broadest native media supports, powerful workflows and numerous creative tools.
• Can works together with other Adobe editing tools like After Effects, Audition, etc.
Cons:
• Not Easy for a beginner to control all functions in Premiere Pro.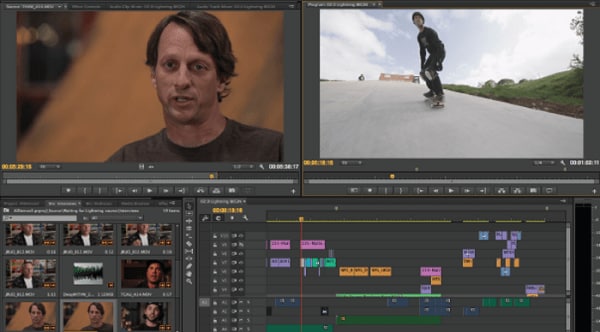 ---
Unlike Adobe Premiere Pro, Adobe After Effects is always used to create cinematic movie titles, intros, and transitions. So, if you want to make some speical effects like start a fire, make it rain, or create a boom, etc., After Effects can help you make all your thought into reality. However, compare to Adobe Premiere Pro's workflow, After Effects is hard to learn for every users because too much similar effects in it. That means if you want to create a same effect next that you have done this time, you might need to write these steps and effects down.
What's more, AE requires more professional skills about video editing and creating. So, it is not suitable for users who are just a beginner. And this tool always works with Pr together, that means this tool cannot be used to edit a whole featured film.
Price: Start from $20.99/month.
Pros:
• Create motion graphics and visual effets for film, TV, video and the web.
• Make all your ideal to reality.
• Unlimited special effects for your choose.
Cons:
• Hard to use and control, especially for a beginner and semi-professioanl. More suitable for professionals.
• Cannot edit video like split, cut, trim, adjust brightness, etc., only works well to create animated movie titles, intros, and transitions.
• If you need edit and effects function at the same time, you need to buy the Adobe Premiere Pro at the same time.
---
Adobe Premiere Rush is a new-released Adobe video editing app. At present, it can only be used on iOS system well, and allows users to shoot, edit and share online videos anywhere. Obviously, this app is developed to meet the coming of the mobile era, but since it is a mobile app, that means it cannot provide users with the powerful editing ability like Adobe Premiere Pro does and special effects that AE owns.
Just like Pr and AE is more suitable for film or video professionals, Adobe Premiere Rush is targeted to the beginners or users who only need to make a simple editing on their videos.
Price: Start from $9.99/month.
Pros:
• Shoot, edit and share videos online anywhere and anytime.
• Simple to use and require no professional skills for every users.
Cons:
• Only provide the basic editing functions, cannot allows users to perform the advanced editing skills into their videos.
• Special effects is limited.
• Only works on iOS devices, Android and other platform is not supported at present.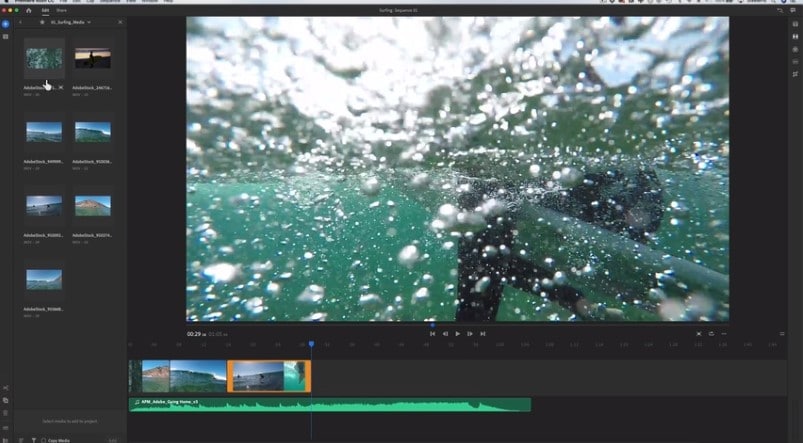 Sum up
The Adobe video editing software is powerful and professional, but it is more suitable for film, TV or video professionals. And in most situations, if you want to create an awesome video, you can't use only one program to reach the goal. For example, when you're going to create a movie clip, you need to use the Adobe Pr to cut, split or adjust the audio effects in the video. Then, you need to use the AE tool to add cinematic movie titles, intros and transistions. Or you have recorded a video with the Adobe Premiere rush and you have done some basic editing on it, but if you want the video can surprise people, you may also need to use Pr and AE to do further editing.
Under this situation, how to select the proper video editing software for yourself?
In fact:
If you have enough budget and some professional skills about video editing before, then Adobe video editing software could be the best choice for you. Because it is indeed more powerful than any other editing software.
If you're a beginner or semi-professional, or you don't have too much budget to paid them month by month, then you can try Filmora Video Editor or Filmora Video Editor for Mac by yourself. This program is the Adobe video editor alternative software, which is combined a large amount of functions of Adobe Premiere Pro and After Effects. So that you can use the tool to split, cut or edit the video, and add intro, title, filters, transitions and other special effects to your video as you like.
What's more, this program provide users with 1-year and lifetime license with only $39.99 and $59.99, which is lower than Adobe video editor. Especially you don't need to buy two programs at one time.
---
Part 2: Filmora Video Editor - Alternative to Adobe Video Editor
Filmora Video Editor & Filmora Video Editor for Mac is the best and most efficient alternative to Adobe Video Editing Software. This video editing tool features a plenty of important and essential tools that will help you preparing professional-looking videos within a snap. Compare the Adobe video editor, Filmora Video Editor is quite easy to use for beginners and semi-professionals. And it provides users with 200+ theme effects to make your video looking excellent.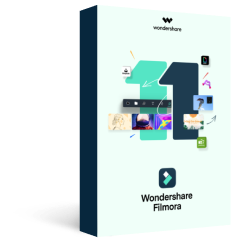 Features of the best Adobe Video Editing Alternative
Split, trim, merge, or edit videos, images or audio files to create the final video with few simple clicks.
Great-looking animated titles, intros, transitions, filters, overlays, and special effects will turn your video impressive and stunning.
Options for directly sharing your final edited video on social media networks like YouTube, Viemo.
Stablize videos, green screen, picture in picture, etc. advanced editing tools allows you to make your video unique and awesome.
Import and output videos from or to different sources, formats or devices.
Tutorial on How to Edit Video on PC with Adobe Video Editing Software Alternative
Step 1. Launch the Program
You will need to download the latest version of Filmora Video Editor from its official website and install it successfully on your PC. Next, launch the installed program and proceed to the next step.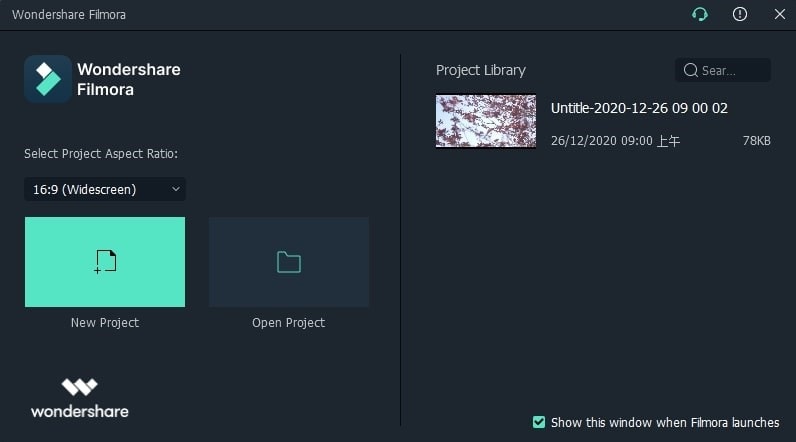 Step 2. Import Videos to the Program
To import your video clips, you can opt for the drag and drop feature that lets you import photo, audio files, and individual video clips.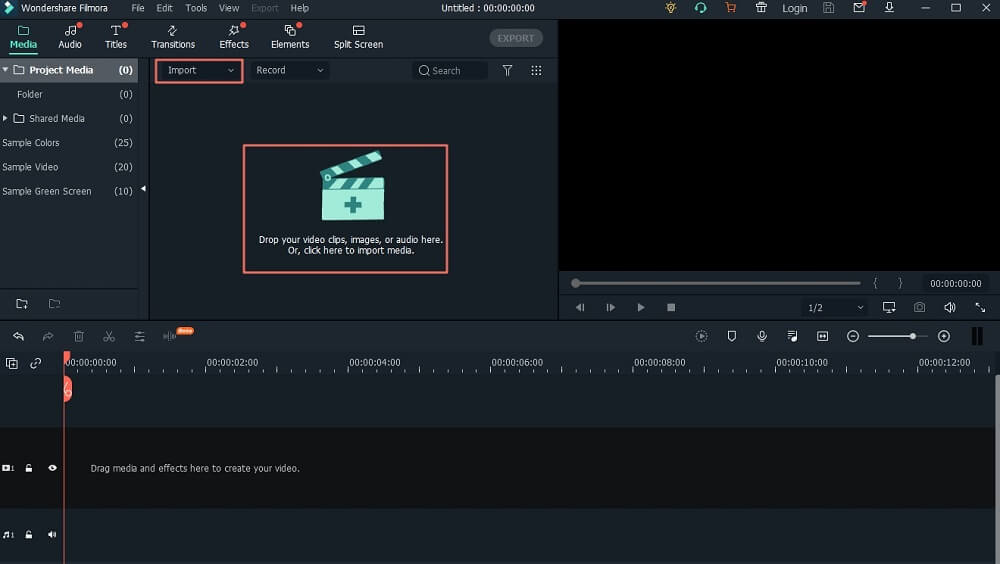 Step 3. Edit Video
After importing the desired video clips, you are now ready to edit your video as per your preference. Luckily for you, Filmora Video Editor features multiple video editing options (as described below).
- Rotate, Split, Crop, Trim, and Join Video: This is the part of basic video editing where you can use double-click to rotate a video. Furthermore, you can drag and use the mouse pointer to trim a video. Click the scissors & Cropping icon to perform splittings & cropping respectively.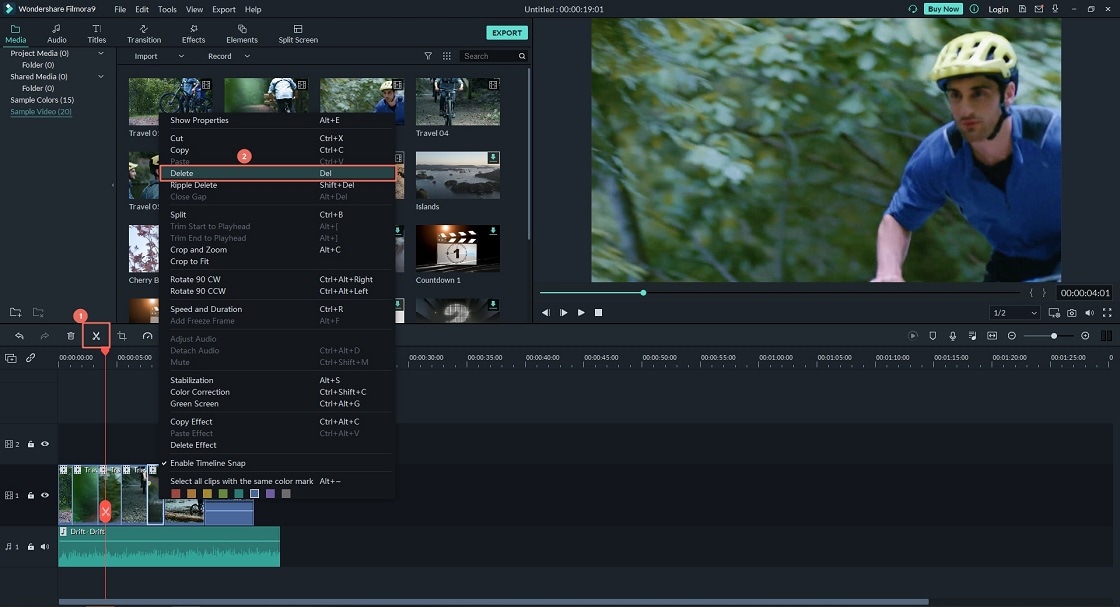 - Stylize Videos: Filmora Video Editor features more than 200 filters than can perfectly stylize your video. You can also use the Motion Graphics, Animated Titles, and Special Effects as better options for customization and stylization.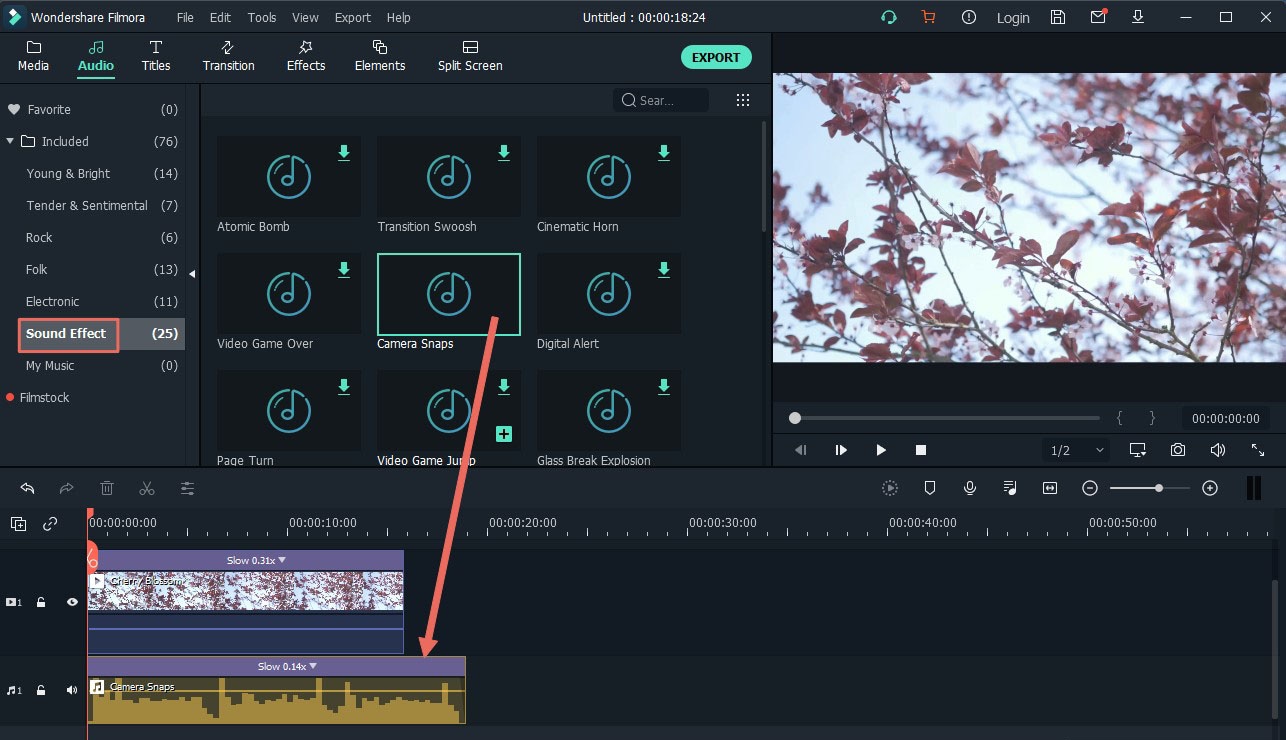 - Personalize Videos: You can now personalize your video clips with your preferred title and texts. There are approximately 120 variants of text and title are present that will help you personalize your video in a unique way.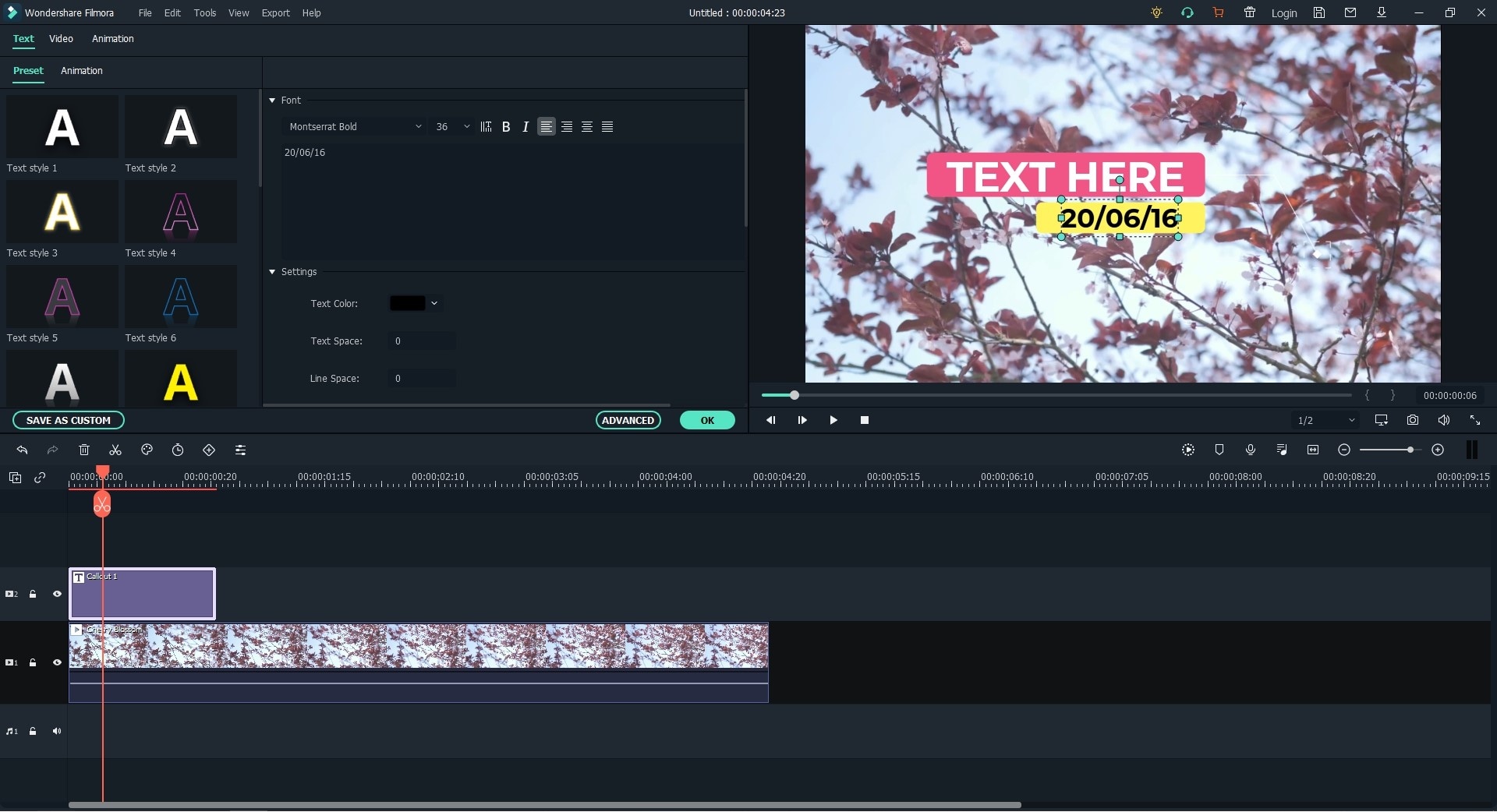 For more personalized effects with different themes, the iSkysoft effects store also can meet your demands.
Step 4. Export Video
This is the final step. There are four ways to export and share your videos.
- Save your file to a specific video format.
- Optimize your video for various devices including iPhone and iPad.
- Upload your video directly to YouTube, and Vimeo.
- Burn the video to DVD.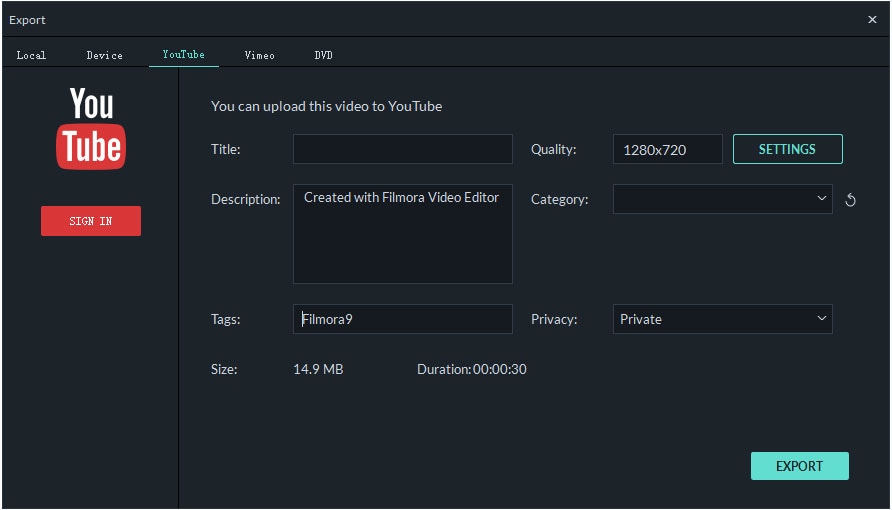 ---
Conclusion
Now, do you know what is the best Adobe video editing software? Or have you find the best video editing program to instead of the Adobe Video Editor? No matter what is the answer in your mind, I'd like to strongly recommend Filmora Video Editor & Filmora Video Editor for Mac again. Below is the free trial version, I believe that you'll love it once you have a trial.