Presently, the demand for quality video content has become more apparent than ever. Creative agencies and corporations are taking reasonable notice of the same. So they are focusing and magnifying on creating video content while catering to distinct market segments.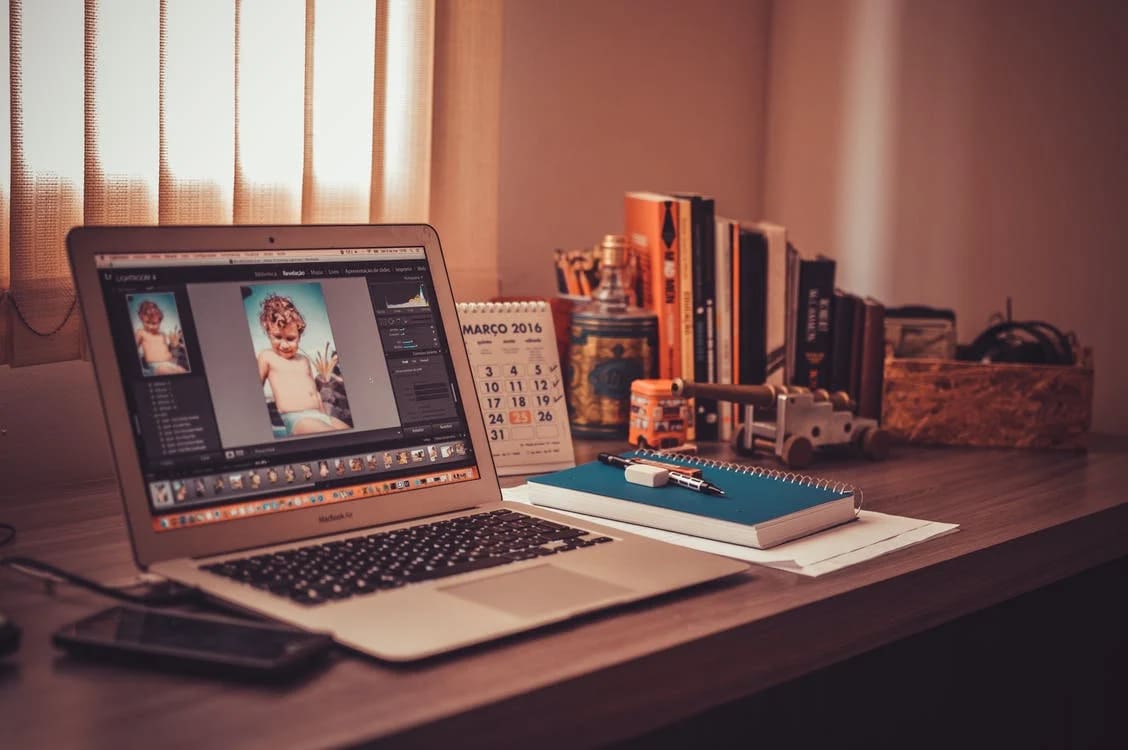 The rise of video content has created a significant demand for video editors. A video editor is responsible for putting together video footage to create a cohesive and complete story. In order to become a video editor, one must have passion and creativity. However, technical skills are also required in order to create a masterpiece. So, it makes sense as plenty of creatives spend time and money on the best video editing masterclass online.
Today, this article will give you valuable and informative insights into advanced video editing courses online. Besides, you will also learn the techniques of how to become a video editor by profession. And while you dig a little deeper, you will learn about some alternative methods for creating professional videos.
Come, let's dive in.
How to Become a Professional Video Editor
Here, we have elaborated on the major steps to becoming a professional video editor so that you can better understand the career path.
● Acquire Formal Education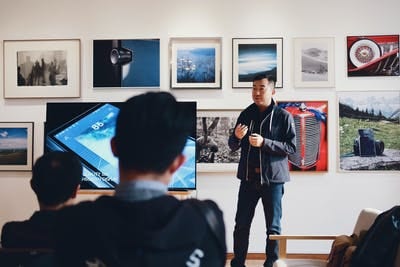 If you have a keen interest in filmmaking and possess the skills of reshaping videos, then it's probably your thing. However, it would be best if you first acquired proper educational qualifications to chisel your hidden inner skills. Not only that, but you will also receive proper guidance to apply your skills in a professional manner.
So a bachelor's degree in professional editing course is essentially the first step to getting started. Some of the popular video and film editing courses that you can pursue at the undergraduate level are:
Bachelor of Arts in Journalism
BSc (Hons) in Professional Sound and Video Technology
BSc (Hons) in Media Production
BA (Hons) in Film and Television Production
BSc (Hons) in Film Production Technology
Bachelor of Arts in Film and Screen Production
Pursuing and successfully completing any of these advanced video editing courses will eventually pave the way for your bright career.
● Self-Study with Video Editing Software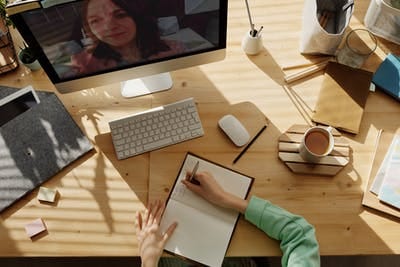 You can commence self-studying if you are passionate about pursuing a professional video editing course. There is no conventional institution that offers a direct course in video editing. In most cases, it is taught as a part of another course.
The most important aspect of video editing is the software. There are many video editing software programs available on the market. However, not all video editing software programs are created equal. Some video editing software programs are more user-friendly than others. You can find plenty of tutorials on video editing software programs by conducting a simple search on the internet. Tutorials are a great way to familiarize yourself with the video editing process. However, they can only take you so far.
Pursuing a four-year course on films and video might not pave your way to becoming an excellent editor. So the most commendable way to learn video editing is by practising all by yourself. And failing is probably the best teacher that you can ever have.
So the more you practice, the quicker you will be able to determine your mistakes and solve them. As it is said, "self-help is the best help," you should consider helping yourself.
And if you are actually considering self-learning, then you should work on different projects to create your portfolio. This will enable you to get exposure so your potential clients notice you.
Some of the professional and advanced video editing software that you can consider practising include:
Lightworks
VideoPad
HitFilm Pro
Davinci
Filmora
VSDS Free Video Editor
OpenShot
Blender
● Opt for Online Courses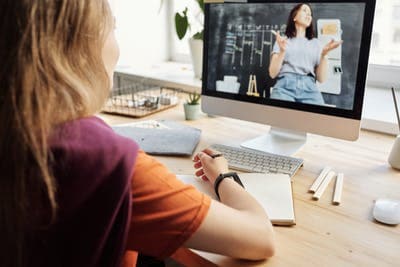 Delivering flawless video content is not as easy as shooting it. It involves a plethora of aspects to develop and come up with the final product. So video editors need to have certain skills in building a well-structured video.
Believe it or not, video editing significantly evolves with continuous streaming, strategic planning, and consistent hard work. So there are numerous video editing master classes online that come with tons of unique features.
Pursuing an online course is highly beneficial if you are looking forward to becoming a professional video editor. Some of the most commendable advantages of opting for an online video editing course are:
You can expand your knowledge and boost your skills in video editing without leaving your house.
Online editing courses offer great flexibility. This means you can learn the editing lessons at your own convenience.
Pursuing an online video editing course will help in promoting lifelong learning.
By now, you must be familiar with the three distinct ways of becoming a professional video editor. While online video editing master classes are highly beneficial, let's cut to the chase with the best online video editing courses. You can rest assured that these courses will definitely help strengthen your video editing skills.
The Best 5 Online Video Editing Courses
When it comes to deciding between the best online advanced video editing courses, you are likely to get lost. With innumerable choices out there, getting started can make you feel a little overwhelmed.
As one size doesn't fit all, the perfect online editing course will depend on various factors. We have listed some of the best online video editing courses to help you decide. Let's check them out.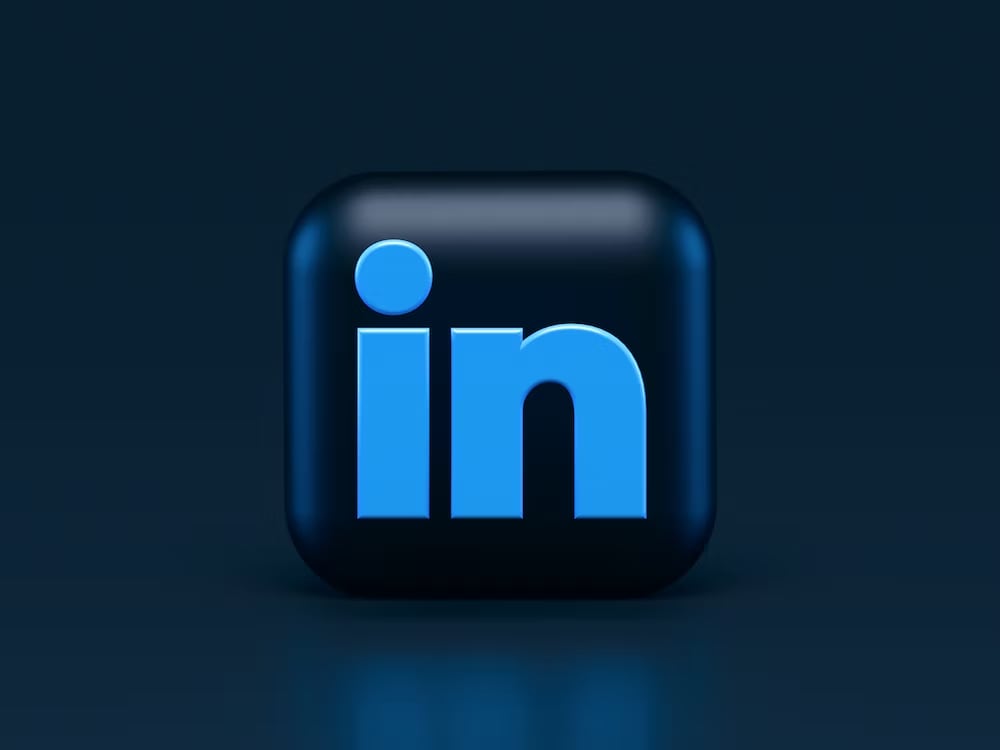 LinkedIn Learning is a magnificent learning platform that provides access to more than 13,000 high-quality on-demand courses. The best thing about this learning tool is that you can get personalised course recommendations based on unique, data-driven insights. The recommendations usually come from millions of highly skilled and knowledgeable professionals on the worldwide LinkedIn network.
Let us now check out some of the pros and cons of this learning tool.
Pros:
It provides up-to-date training content.
It offers exceptionally personable videos with concise introductions.
The platform provides a plethora of soft skills training.
The price model is comparatively cheaper.
Cons:
The contents offered on the platform distinctively vary from instructor to instructor.
There is very little control from the corporate on what the employees learn precisely.
There are not many features, and it is elementary.
The learning tool tends to hang up sometimes.
Let us now check out an advanced video editing course available on LinkedIn learning.
Course Name: Premiere Pro 2020 Essential Training
Course Instructor: Ashley Kennedy
Course Price: $1,400
Course Duration: 7 hours 31 minutes
This course allows beginners to unlock the potential of the latest edition of Premiere Pro 2020. Also, it teaches you all the requisite essentials while building a short promo video from the beginning to the end.
It has a project-based approach that lends context to each of the tools. Thus, it enables you to experience the editing procedure's creative and technical sides. And after completing the course, you will have a clear and realistic perspective of the entire post-production workflow.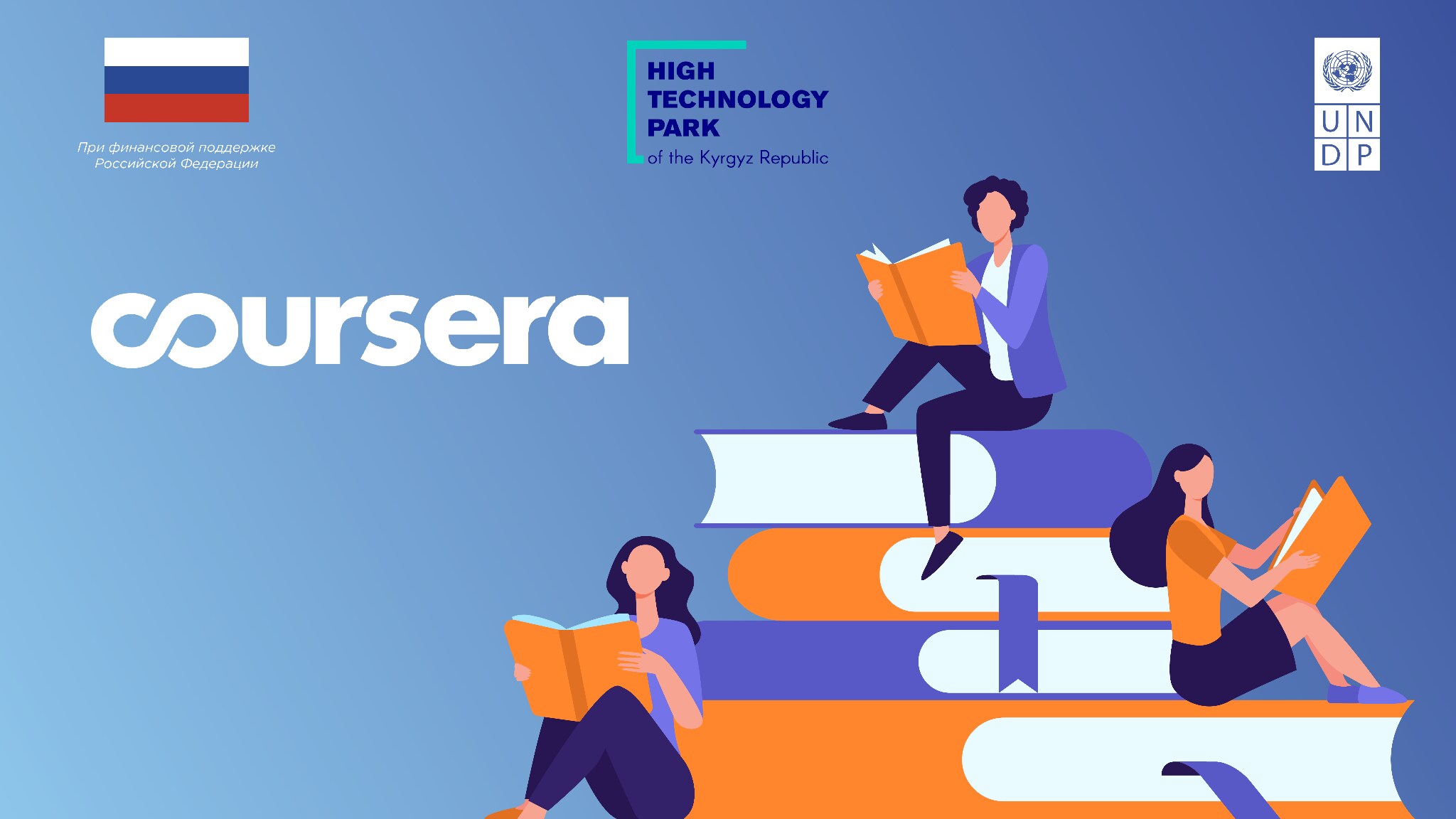 Coursera is a fantastic global online platform that offers courses to anyone worldwide. These online courses and degrees are extracted explicitly from the leading worldwide universities and companies.
This learning tool only partners with more than 250 leading universities and companies to bring affordable and flexible online learning. Besides, it offers hands-on projects and courses, job-ready certificates, and degree programs.
Let us now check out some of the pros and cons of this learning tool.
Pros:
It provides courses from very well-known companies.
It offers peer-reviewed projects and assignments in a typically hands-on way.
It provides courses with excellent uniformity and can be quickly started and completed.
Cons:
It provides specific courses with prohibitive expenses.
The mobile application is a bit faulty.
The browser compatibility is not quite up to the mark.
Let us now check out an advanced video editing course available on Coursera.
Course Name: Transmedia Storytelling: Narrative Worlds, Emerging Technologies, and Global Audiences
Course Instructor: Simon McIntyre, Dr Ollie Bown, Emma Robertson, Dr George Khut, Dr Jeffrey Koh
Course Price: $49
Course Duration: 26 hours
This course enables you to design a strategy for exquisitely developing and telling your own transmedia story. So you can learn how to shape your ideas into well-structured narratives along with complex story worlds. Above all, this course offers you a unique, authentic, industry-relevant learning opportunity.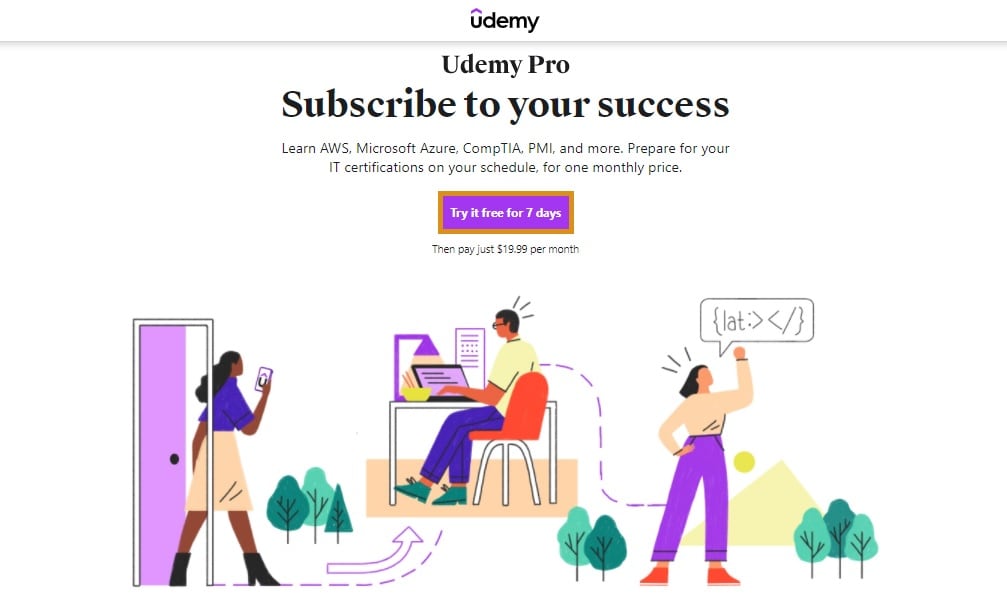 Udemy is an online learning platform that presently has more than 35 million users. And around 57,000 expert instructors have produced more than 1,30,000 online courses.
The tutorials of this learning tool reach out to students from more than 180 countries in 65+ languages. In fact, thousands of enterprise customers are currently using Udemy for employee training.
Let us now check out some of the pros and cons of this learning tool.
Pros:
It provides an explanation for every situation.
It provides tons of credible examples.
It bombards you with extensive knowledge, thus enabling you to broaden your horizons.
Cons:
The offerings of the platform are not quite broad sometimes.
It offers primarily unnecessary and super long assignments.
The platform tends to freeze sometimes in the middle of a lecture.
Let us now check out an advanced video editing course available on Udemy.
Course Name: Adobe After Effects Crash Course for Creatives.
Course Instructor: Lindsay Marsh, Ryan Collins
Course Price: $ 43,88.
Course Duration: 10.5 hours.
This course prepares you to create stunning social media videos and motion graphics even with zero experience. It also enables you to learn theory, projects and after-effects. And once you learn entirely After Effects, you can start creating magnificent motion videos within no time.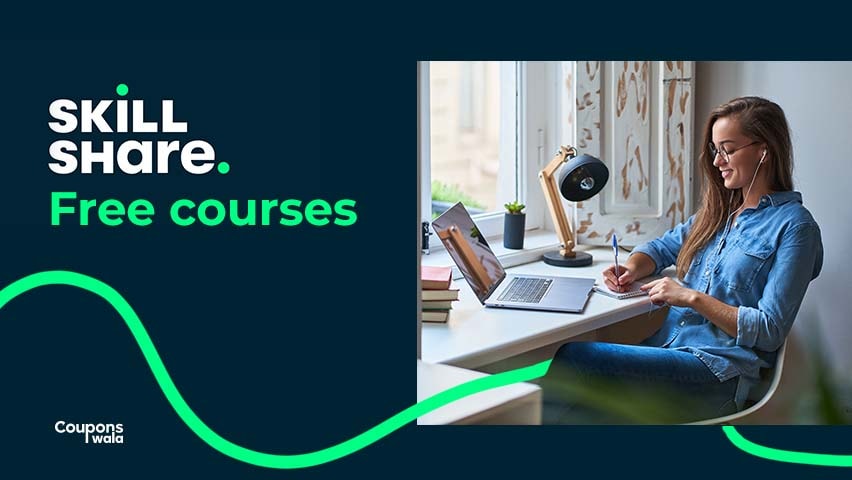 Skillshare is an exquisitely designed online learning community. This learning tool lets everyone discover, take, and even teach a lesson. Anyone on earth can join Skillshare to watch online classes, create projects, and also become a teacher. The platform basically bridges the gap in professional skills, thus providing universal access to high-quality learning.
Let us now check out some of the pros and cons of this learning tool.
Pros:
It offers high-quality courses.
There is a 30-day free trial option.
The monthly cost for the premium plan is very reasonable.
Cons:
This learning tool is quite hard to browse at a glance.
The teaching style and quality of each course vary.
The instructors and the open marketplace are not reasonably vetted.
Let us now check out an advanced video editing course available on Skillshare.
Course Name: Adobe Premiere Pro CC - Essentials Training Course
Course Instructor: Daniel Walter Scott
Course Price: Undefined
Course Duration: 15 hours 11 minutes
This course is exquisitely aimed at those who are newbies to Premiere Pro. It exclusively covers a plethora of topics, each on a step-by-step basis. Besides, it also provides you with the requisite skills that help in speeding up your workflow. There are mini projects and assignments throughout the course that are capable of adding value to your portfolio.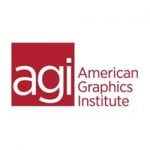 American Graphics Institute offers a plethora of professional video editing courses. It also offers private training and custom classes across the globe. The classes in this platform are led by authors who have designed 50+ Adobe training and web designing books.
Let us now check out some of the pros and cons of this learning platform.
Pros:
It offers flexible class hours for all courses
It provides helpful career services
It has a remarkably positive learning environment.
Cons:
It has an inconsistent instructor, and the class quality is deteriorating.
Extremely unprofessional approach to program communication and scheduling
Let us now check out an advanced video editing course available at American Graphics Institute.
Course Name: Comprehensive Final Cut Pro Training Course
Course Instructor: Different instructors according to the suitable time.
Course Price:  $450 to $995
Course Duration: Four days.
This course offers in-depth training for video editing. Also, it is carefully designed to provide you with an immersive learning opportunity.
An Alternative Method to Create Professional Videos
First of all, learning video editing can be a bit overwhelming initially as there's a lot to wrap around your mind. But becoming highly proficient in video editing is undoubtedly an achievable undertaking.
If you don't have much time, and are looking forward to an alternative method to create professional videos, then there's nothing better than Filmora. It is an easy-to-use video editor that can provide you with the ultimate and advanced editing effects. . Basically, it is suitable for creating videos for almost every scenario.
Not only Filmora can be operated easily, but most importantly, you can also take a look at the free online courses for video editing masterclass on Filmora's YouTube channel: FilmoraMVP and quickly master the software.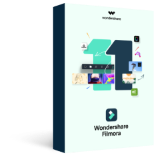 Best video editing software for beginner and semi-professional, that comes with powerful editing skills like trimming, splitting, rotating, editing, etc.
Advanced video effects like green screen, PIP, audio mixer, etc. can also be found and applied to your video within few clicks.
500+ free special video effects to customize and create an awesome movie by yourself.
1000+ standalone effects downloading resources to make videos in all kinds of styles.
Export videos to Chromebooks compatible format with 1 simple click.
Here is a quick step-by-step guide on how to use and edit videos in Filmora.
● Step 1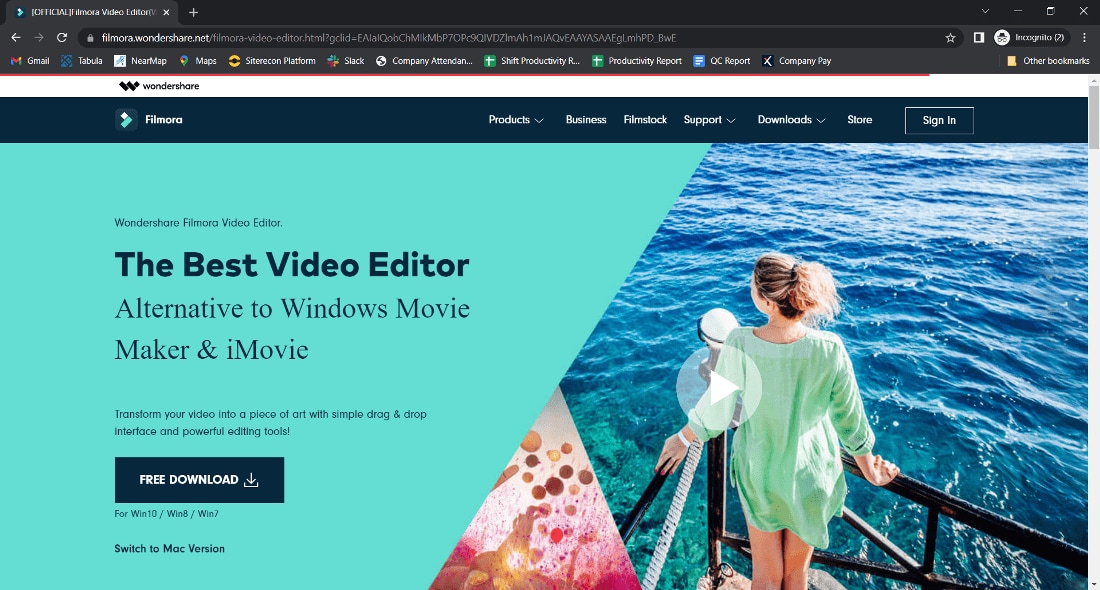 Firstly, you need to install the application software of Filmora on your computer device if it is not already installed. As a beginner, you can consider downloading the trial or free version of the software.
● Step 2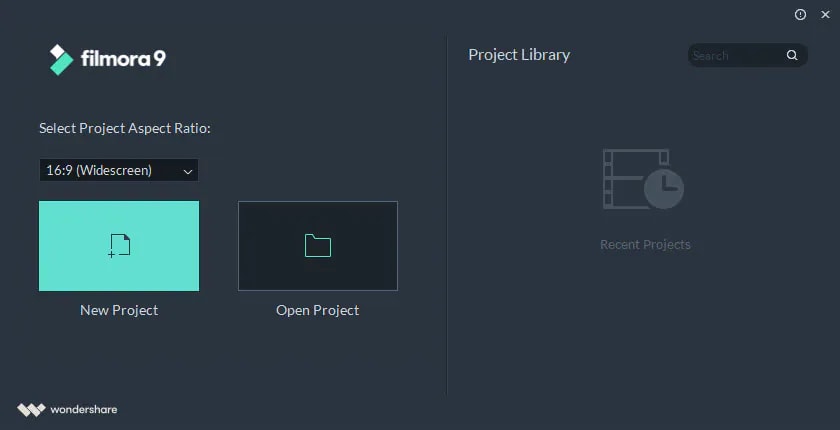 Then you need to launch the Filmora software and choose your desired aspect ratio. Doing so will basically help in saving your time while you are editing.
● Step 3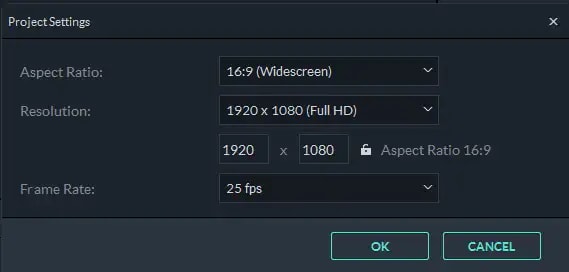 Next, you can create a new project and import the footage you wish to edit. Here, you can also select the aspect ratio and the final cut your video will possess. Basically, you have the privilege to customise the aspect ratio as per your requirement.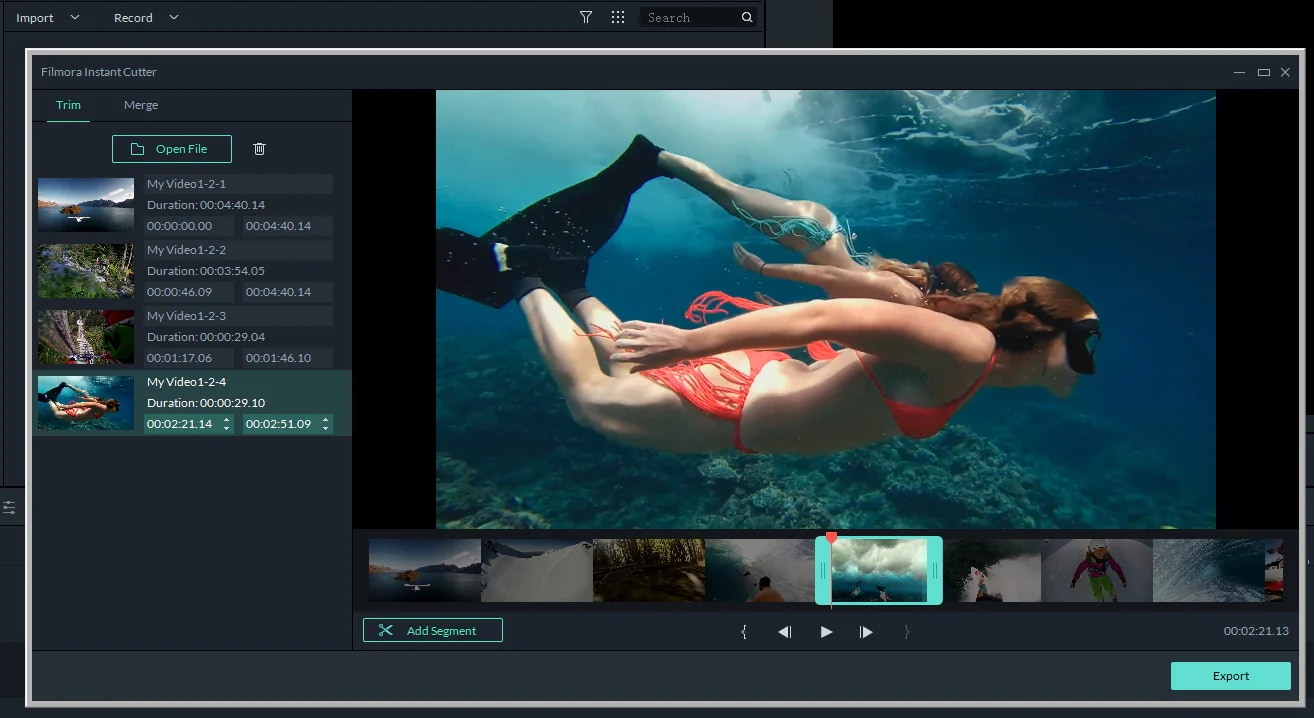 ● Step 4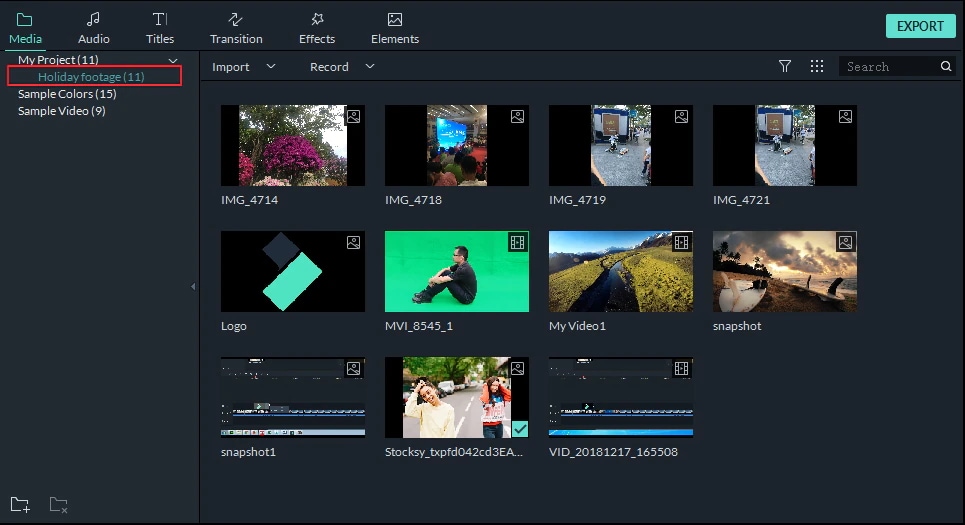 You can then organise the material you are using within your project. If you are working with different files for a single project, it can be a bit too confusing. So in order to avoid the mess, you can easily use the My Album option and sort out your files.
● Step 5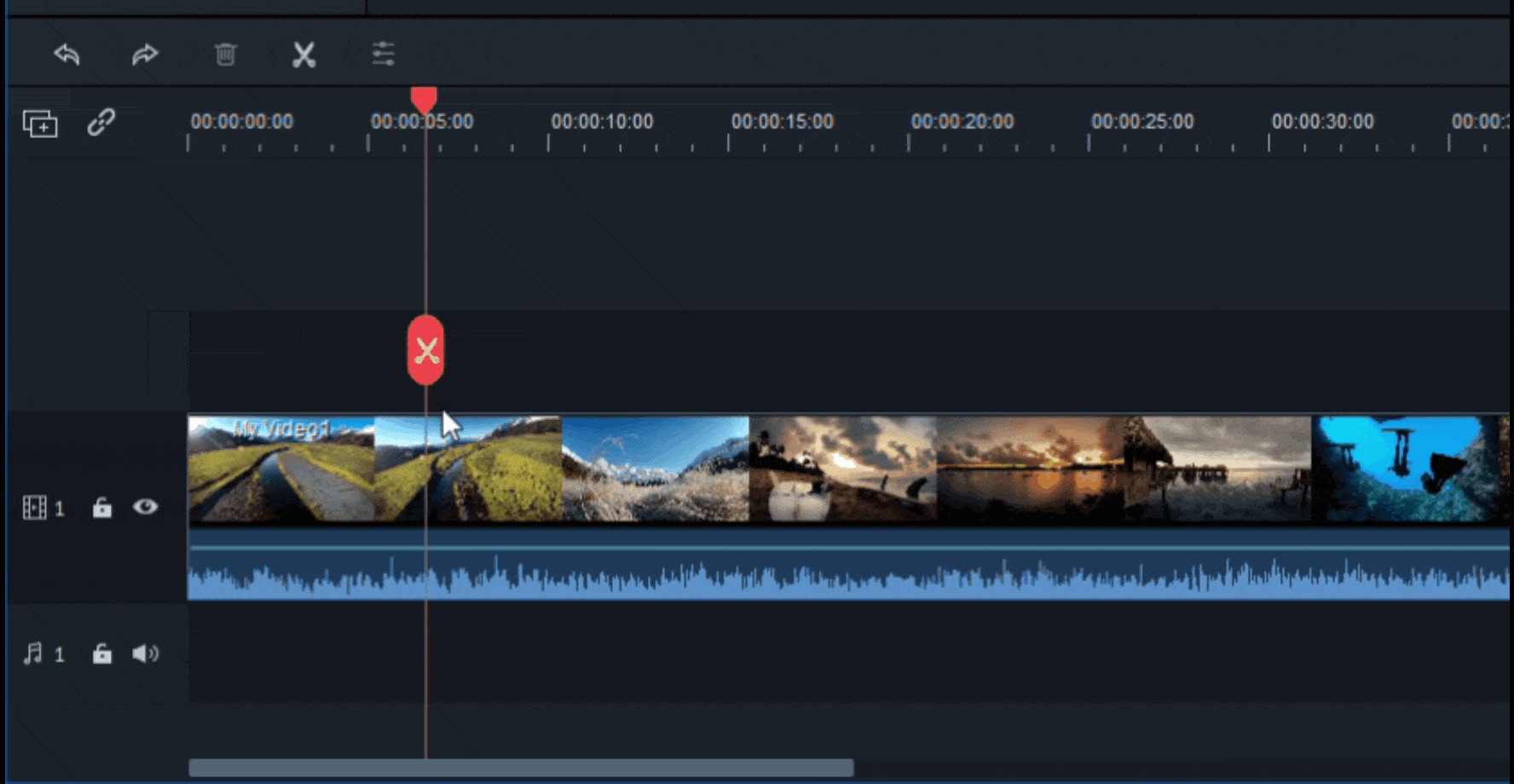 Next, you need to place the audio and video files on the timeline so that you can eliminate the redundant parts. You can simply do this by dragging the files to the desired position on the timeline.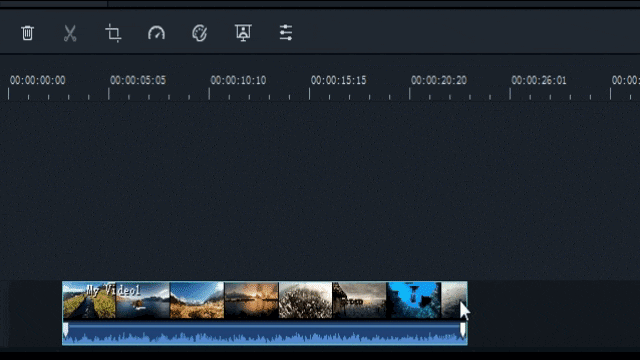 ● Step 6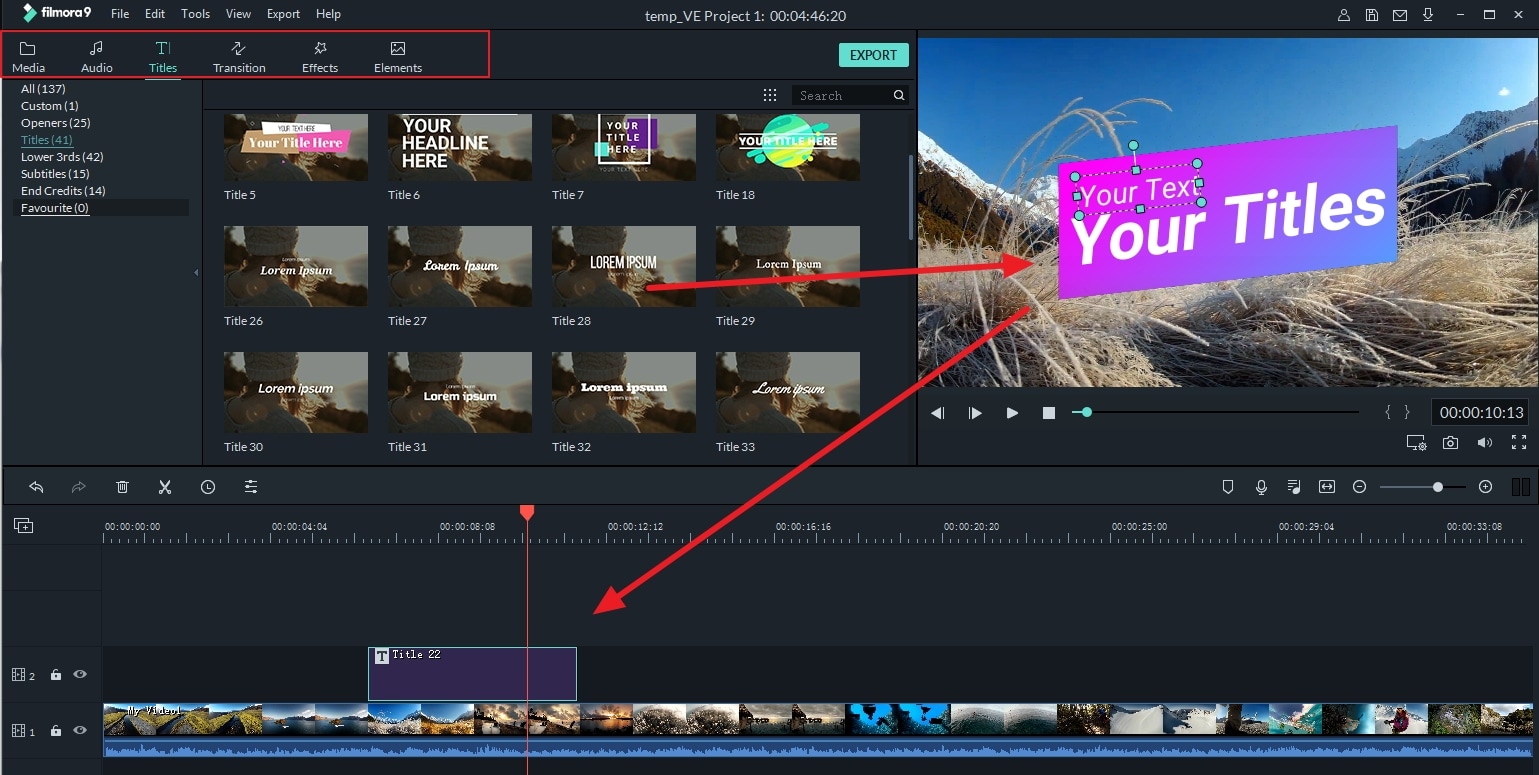 After you have removed all the redundant and unwanted parts from your video, you can now apply visual effects. For best results, you can readily choose from the preset templates offered by Filmora.

● Step 7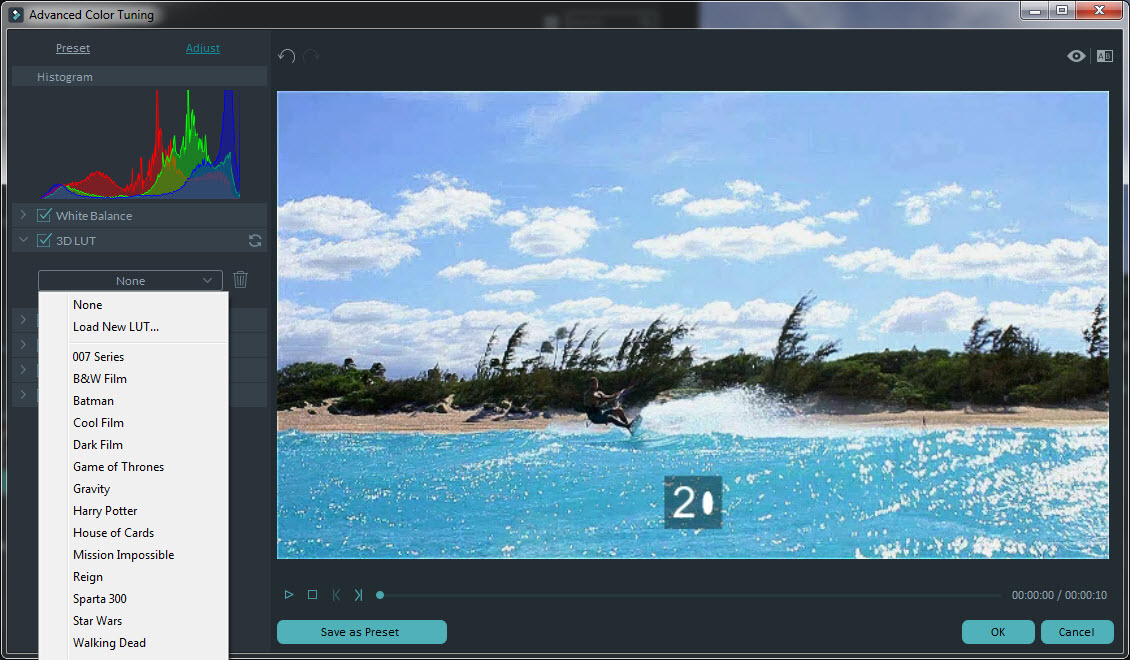 Next, you must carefully go through your video's colour correction procedure. A plethora of preset overlay effects can make the video's colours look immensely vivid. You can also adjust the filter's duration by moving either end of the filter.
● Step 8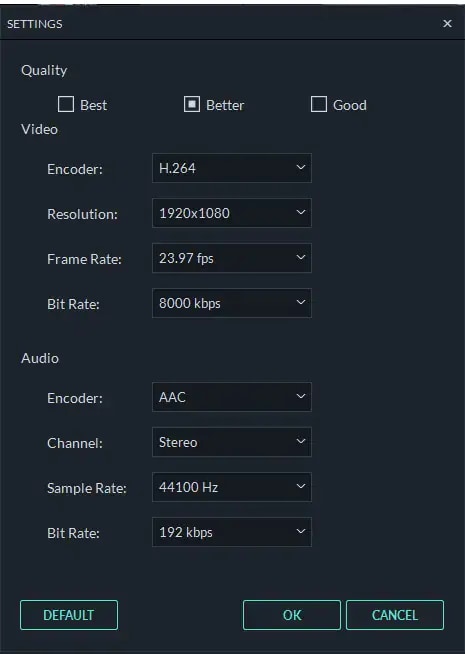 And once you are completely done with the editing part, you need to export your video. For that, you need to click on the Export button. Here, you can select your desirable video file format and optimise the video accordingly.
That's all, folks! Congratulations on successfully editing your first video with Filmora. You can now consider sharing your video on any social networking platform.
Conclusion
You can deliberately improve your skills by pursuing some of the best online video editing master classes. Irrespective of your prior experience, you can seamlessly pursue any online editing course you desire. All the online video editing courses mentioned here will help you learn the most advanced concepts.
So what are you waiting for? Enrol and register yourself in one of these online courses and hone your pre-existing editing skills today!