If you are an avid social media user, I'm positive you must have heard of Flipagram. This popular photo and video editing tool allows users to make videos in different styles, add music to their pictures, and create dynamic slideshows. However, the Flipagram app is still available even though it was purchased by another company in 2017 and is now called Vigo Video. Besides, Vigo Video's features are not the same as Flipagram used to be.
This article will discuss what Flipagram is, its features, how to use it, and how you can download it. Most importantly, you're going to learn 10 advanced apps like Flipagram to make videos easily. These apps are compatible with Android or iOS system well. So, let's get right to it.
What is Flipagram & How to Use it?
#1. Flipagram's History
Flipagram launched in 2013 as a mobile application where users could create custom slideshows and videos using their photos and in-house music. This application pioneered the licensed use of music clips in videos, and it had over 200 million users. However, in 2017, Flipagram was acquired by Chinese news aggregator Toutiao (Byte Dance). Then, in April 2018, Flipagram changed its name to Vigo Video and changed its focus to video creation only. Plus, in 2020, Byte Dance discontinued Vigo Video.
#2. What is Flipagram?
Flipagram is a unique, personalized video and picture editing application that allows you to create slideshows and videos using multiple soundtracks and transitions with your digital photos. Even though it is not as comprehensive as a professional video editing software, it is an excellent app to create short picture slideshows. This app also allows users to connect to their social media accounts and share their videos. Users can also select pictures from their social media profiles and their camera roll to create videos or slideshows by adding music, texts or voiceovers. Plus, you can also connect with other Flipagram users seamlessly.
Flipagram offers essential video editing tools like speed adjustment, music, text, filters, crop, sync, cut, etc. Users can use these tools to edit their slideshows and videos and make them more appealing. This application also offers a music library where users can choose any audio clip of their choice and add it to their video – although only 30-second audio clips can be downloaded for free. You can also add your audio or voiceover to your slideshow or video on this app. Additionally, the sync feature allows users to sync their videos with their background song or voiceover.
#3. How to Use Flipagram
This app is straightforward to use, and outlined below are the steps to take to use it.
Download the Flipagram app from the website
Install the application
Connect your Flipagram to some of your social media accounts
Give the app access to your local media files
Click on the red plus button at the bottom of the screen
Select the photos and videos you want to use
Click next in the top right corner
Choose the music by going to the Music tab and clicking on "Use Song."
Select the "reorder" tab at the bottom of the screen to reorder the pictures and videos to fit your needs
---
Part 2. 5 Apps like Flipagram for iOS You Might Not Know
1. FilmoraGo
---
2. Picflow
---
3. Square Instapic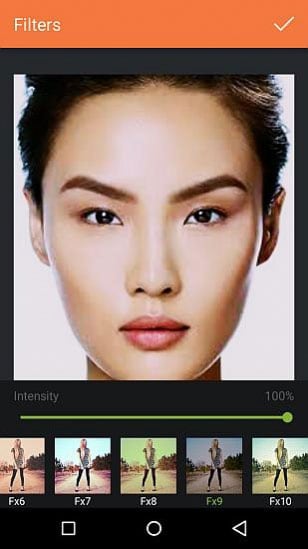 Square Insta Pic helps users to create high-quality pictures and collage grids using different effects and colorful frames, stickers, texts, and backgrounds. One of the best app to create a smooth video with photos is here that is powerful and easy to use.
Pros:
- Custom border to put solid colors and blurred borders.
- Beautiful filters and photo editor to help your photos.
- Directly share the project on social channels like Facebook, Twitter, Facebook, etc.
Cons:
- Upgrade pop might annoy you in the middle of a project.
---
4. FlipJam
---
5. Animoto
---
Part 3. 5 Alternative Apps Like Flipagram to Make Videos on Android
1. Dubsmash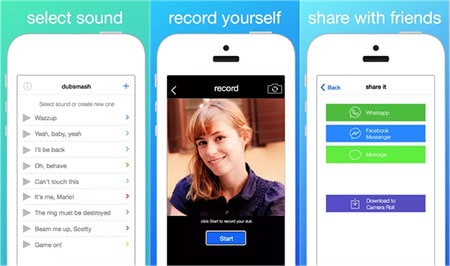 Dubsmash is an internationally recognized application that makes videos dubbed with different music and style. The users can communicate with their friends in a quirky and funny way by sharing dubbed videos on social channels.
Pros:
- A unique way of creating videos.
- Simple and two steps to create videos with music.
- Designed in a super way to communicate in a funny way with friends.
Cons:
- Sharing options are limited.
- It shows some glitch sometimes while creating videos.
---
2. Photo Slideshow Maker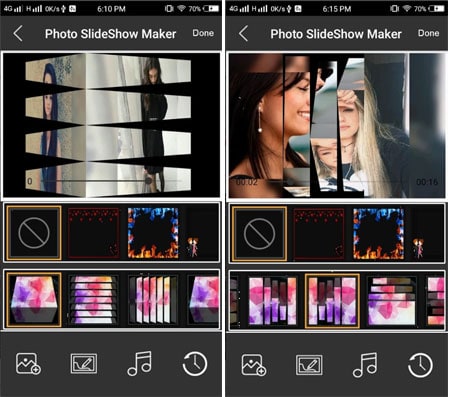 Photo slideshow maker is a good option to make a perfect collage of pictures and add some music to it. Inbuilt with many themes and stickers to make your pics look more live and cool. Cut and crop some music and make your images live to everyone.
Pros:
- Easy to use and requires no professional skills for every user.
- Produce and share slideshows to any people you want.
Cons:
- Lots of pop-up ads.
- Limited features.
---
3. Triller- Music Video Maker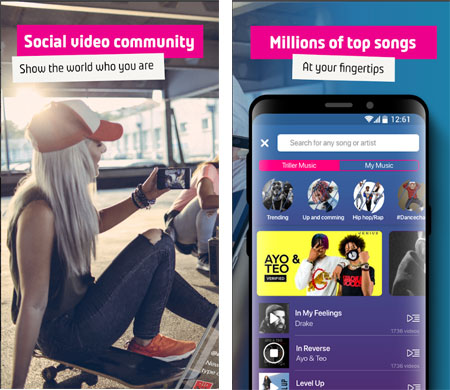 Triller is a brilliant app that helps you make videos and add music from your song gallery. This app would let you create a music video altogether with little practice and impressively. Follow others on the Triller app and grow your video network rapidly.
Pros:
- Ample of filters and effects for your reference.
- Easy to use.
Cons:
- Limited editing tools available.
- The maximum video length is short.
---
4. Video Show Pro
---
5. Vizmato
---
Part 4. Can You Make A Flipagram on the Computer? Yes, Try Filmora Video Editor!
You might have noticed that the above apps are not all free and some of these apps only have limited functions, right? So, if you're looking for a full-functional tool to help you create video slideshow like Flipagram, you can take a trial on the Filmora Video Editor.
Now, let's check how to make a photo video with the Filmora Video Editor software as follows:
Step 1. Add all photos you wish to add into the slideshow into the program after launching it on your computer. Then drag and drop these pictures to the timeline.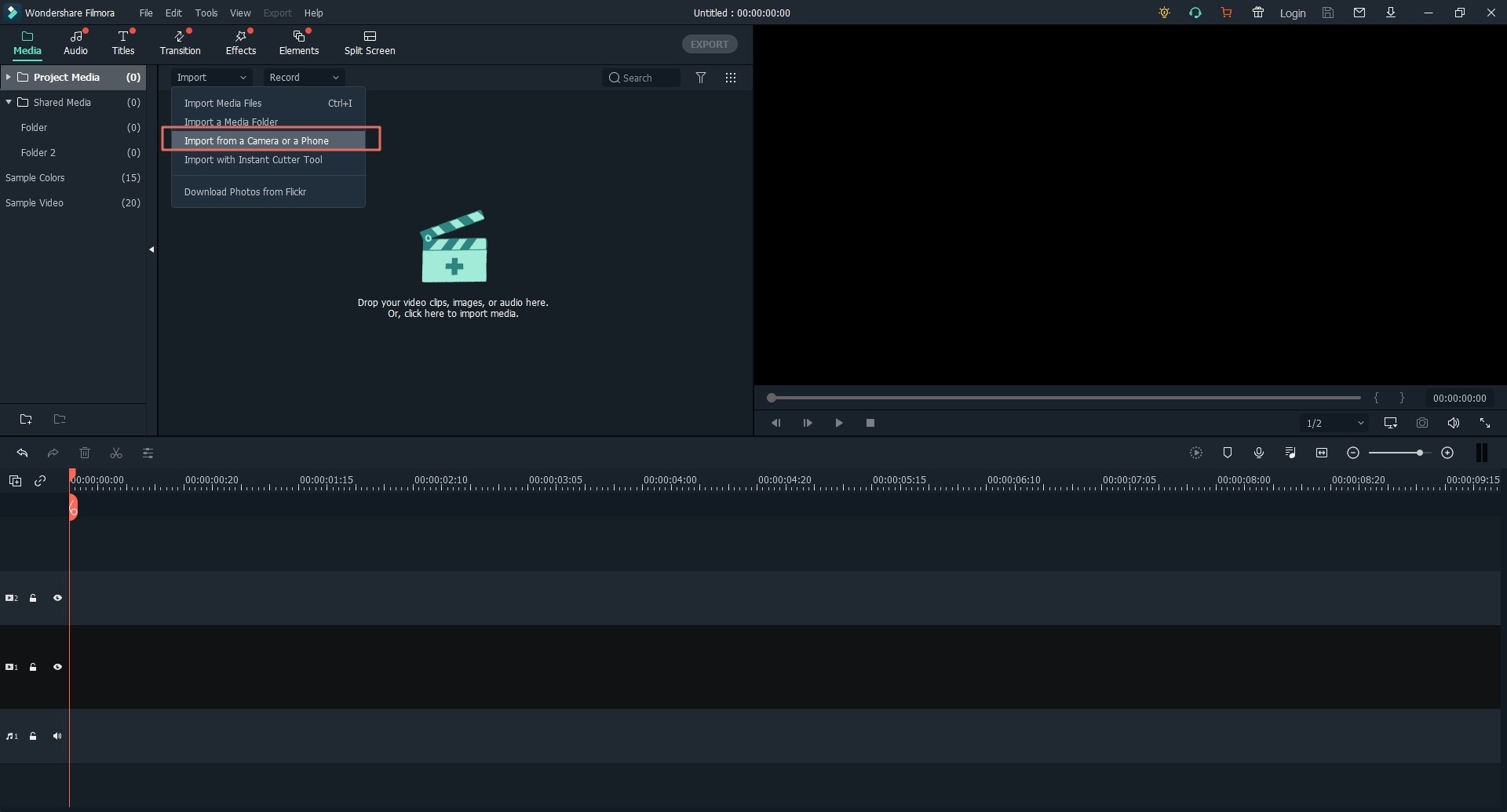 Step 2. Ensure the photo are placed in the right order, and you can double-click the image to perform a basic editing according to your own needs.
Step 3. Hit the button like "Text", "Transitions", "Filters", "Audio" in the top menu to create an intro, customize the video title, add transitions/filters, or add a background music as you like.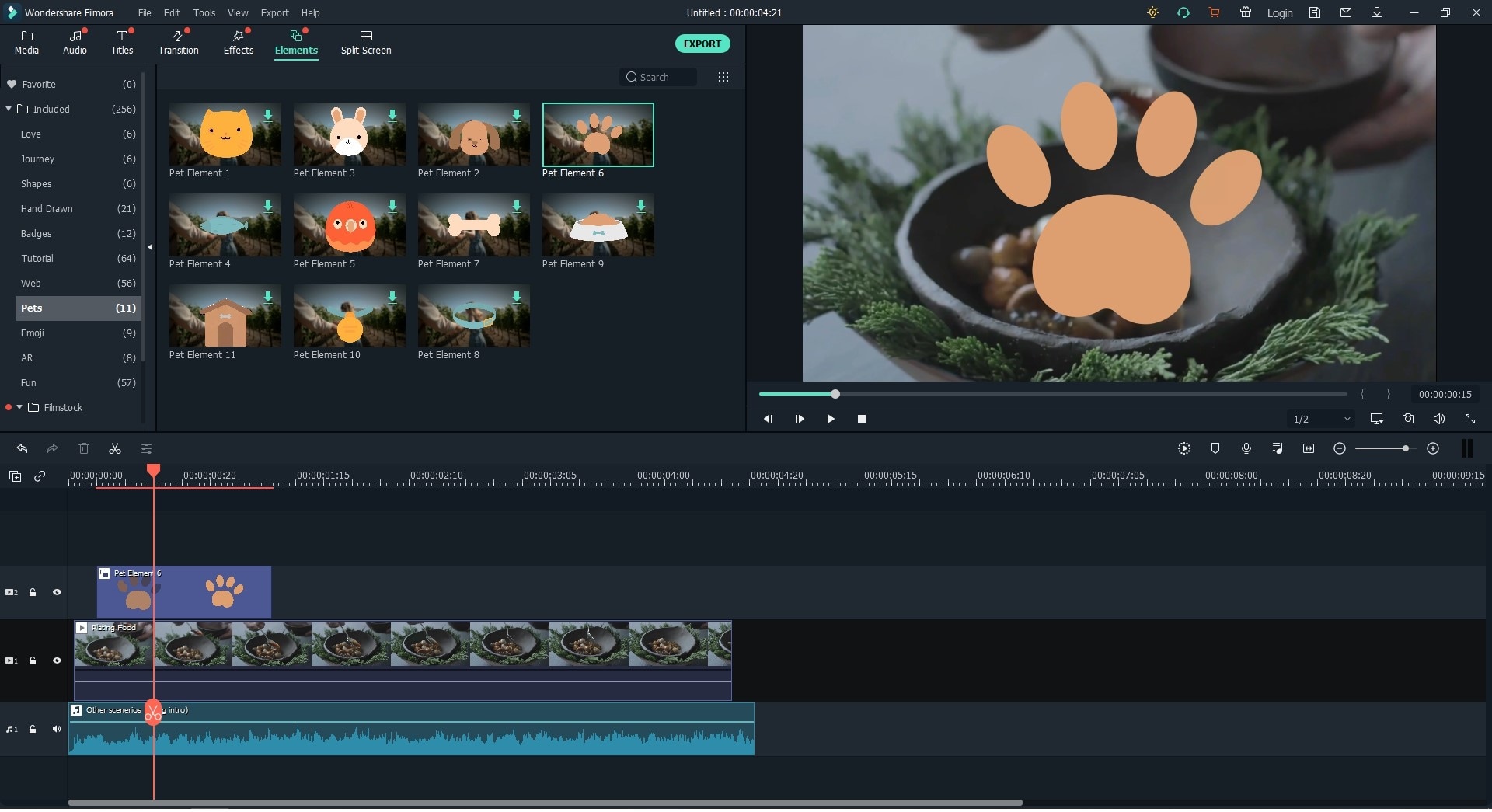 Step 4. When all settings have done, you can click "Export" button to choose an output format, or directly share it on your YouTube or Vimeo account easily.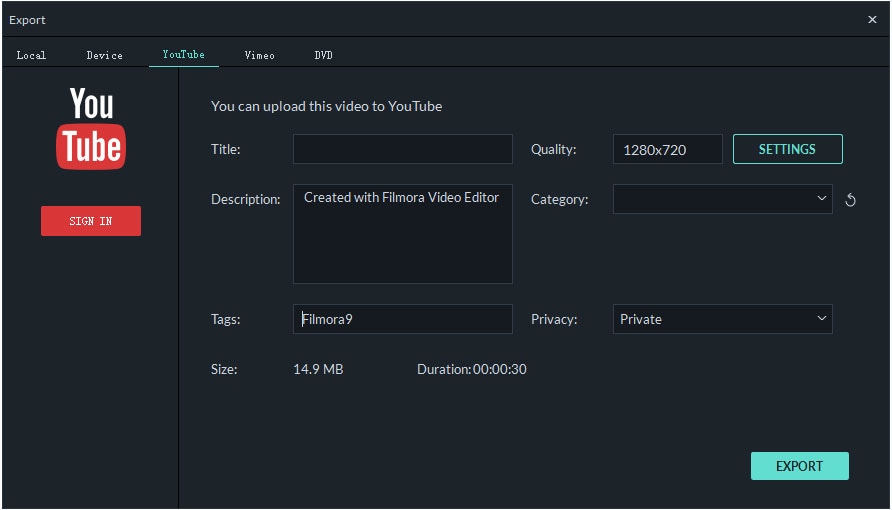 ---
Part 5. FAQs about Flipagram
To delete a Flipagram, navigate on the video that you want to delete on the Flipagram app and tap on the "…" icon and click on "Delete".
2. Is Flipagram still an app? And what is called now?
Yes, Flipagram is still an app and now it's called Vigo video that allows users to create beautiful videos with added music and effects.
3. Is it possible to make Flipagram online? List some sites as examples.
Yes, it is possible to create Flipagram online. Site like Kapwing can be used to make video without installing any app.
4. How good is Flipagram to create videos?
Flipagram is a great tool that turns your images into videos with music, filters and transition effects. It also makes your social channels look more active because you can directly share your videos with just a tap.
5. What is the best tool that we can use to make professional Flipagrams or slideshows for our project?
When it comes to professional videos and slideshows, Filmora video editor would be the best choice to serve both of your purposes. It has all the features and even more that you would find rarely in any software. You can try the Filmora video editor and analyze yourself how it is creating a difference with its features.