Video recording with drones is now popular and affordable than ever before. Nowadays, you no longer have to spend a fortune to be able to take spectacular photos and videos from a bird's eye view. Newer drone models with upgraded technology allow amateur videographers and expert filmmakers alike to record stunning aerial footage.
When considering purchasing a drone, there are a few things to consider before buying a drone for photography. One of the most important factors to take into account is the image quality of the camera. Most drone cameras offer resolutions of between 10 to 20 megapixels, which is sufficient in most cases. When it comes to video resolution, you should consider whether the 1080P resolution is satisfactory or whether you need UHD 4K resolution.
In order to record crisp and stable footages, it is advisable to get a drone with a built-in gimbal. The gimbal stabilizes the recordings using several axes and compensates for movement and shaking caused by the drone's maneuvering and wind turbulence. Shaky or unstable drone video is not enjoyable to watch and is often unusable.
If you desired to acquire a videography drone, without determination of which one is best for you. In this article, we look at the 10 best drones available in 2020 to help you find the optimal drone for your needs.
Top 10 Drones for Videography
#1. DJI Mavic 2
This camera drone has seen several improvements from the previous version in terms of camera, flight time and signal transmission. For the first time, the DJI Mavic 2 is available in two different versions, the Mavic 2 Pro and Mavic 2 Zoom. The DJI Mavic II Pro is equipped with a 1-inch sensor and a resolution of 20 megapixels, while the DJI Mavic II Zoom comes with the capability of lossless zoom.
It weighs 900 grams and combines the best features in a well-designed and high-quality drone. The flight time is around 31 minutes, with 10 sensors supporting obstacle detection while in flight. Keep in mind that this drone's Hyperlapse feature is limited to 1080p. This feature might deter users who need to shoot in higher resolutions.
Price: $1299
---
#2. DJI Mavic Air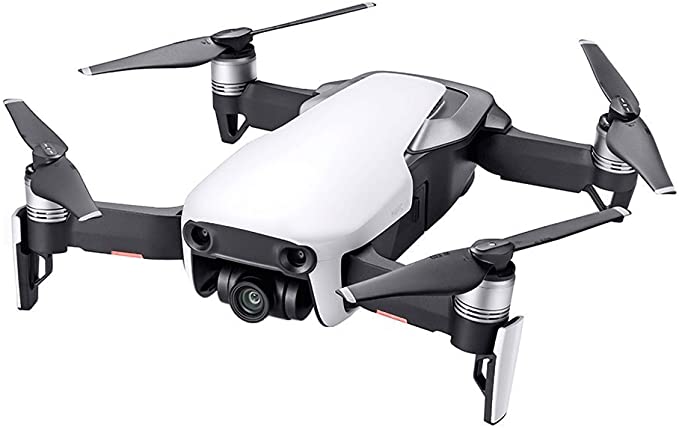 This drone is capable of taking 25 photos in 8 seconds, thanks to spherical panoramas with its 12 MP camera with a 3-axis gimbal and a 1/2.3" CMOS sensor. It can also record 4K video resolution recorded at 100 Mbit/s in UHD quality.
The DJI Mavic Air weighs only 430 grams and combines the best features in a compact and high-quality drone. The flight time is around 21 minutes, with seven sensors supporting obstacle detection while in flight. It can be operated with a smartphone and controller. Some of the drawbacks of this drone include short flight time and a lack of USB charging support.
Price: $699
---
#3. XIAOMI FIMI X8 SE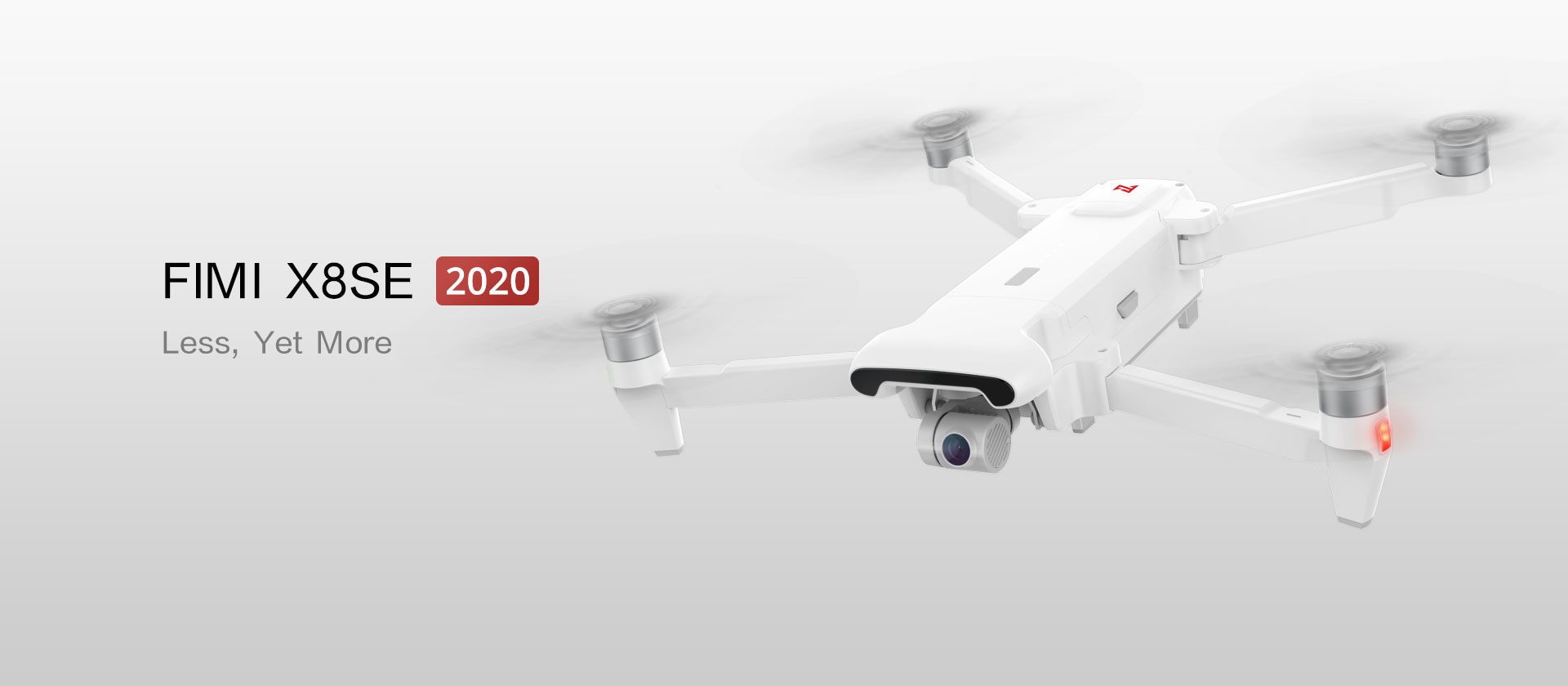 This drone is based on the DJI Mavic Pro or DJI Mavic 2 Pro. The drone very compact with the arms folded and is roughly the size of a smartphone. It is equipped with a 4K camera and a 3-axis gimbal. The camera features a 1/2.3" sensor with a resolution of 12MP.
Thanks to its 4,500 mAh battery, the XIAOMI FIMI X8 SE achieves a flight time of around 33 minutes. According to the manufacturer, the maximum flight speed is 65km/h with a range of up to five kilometers. This drone may not be suitable for first-time pilots as it lacks obstacle sensors and its hover is not the most stable.
Price: $499
---
#4. DJI Mavic Pro Platinum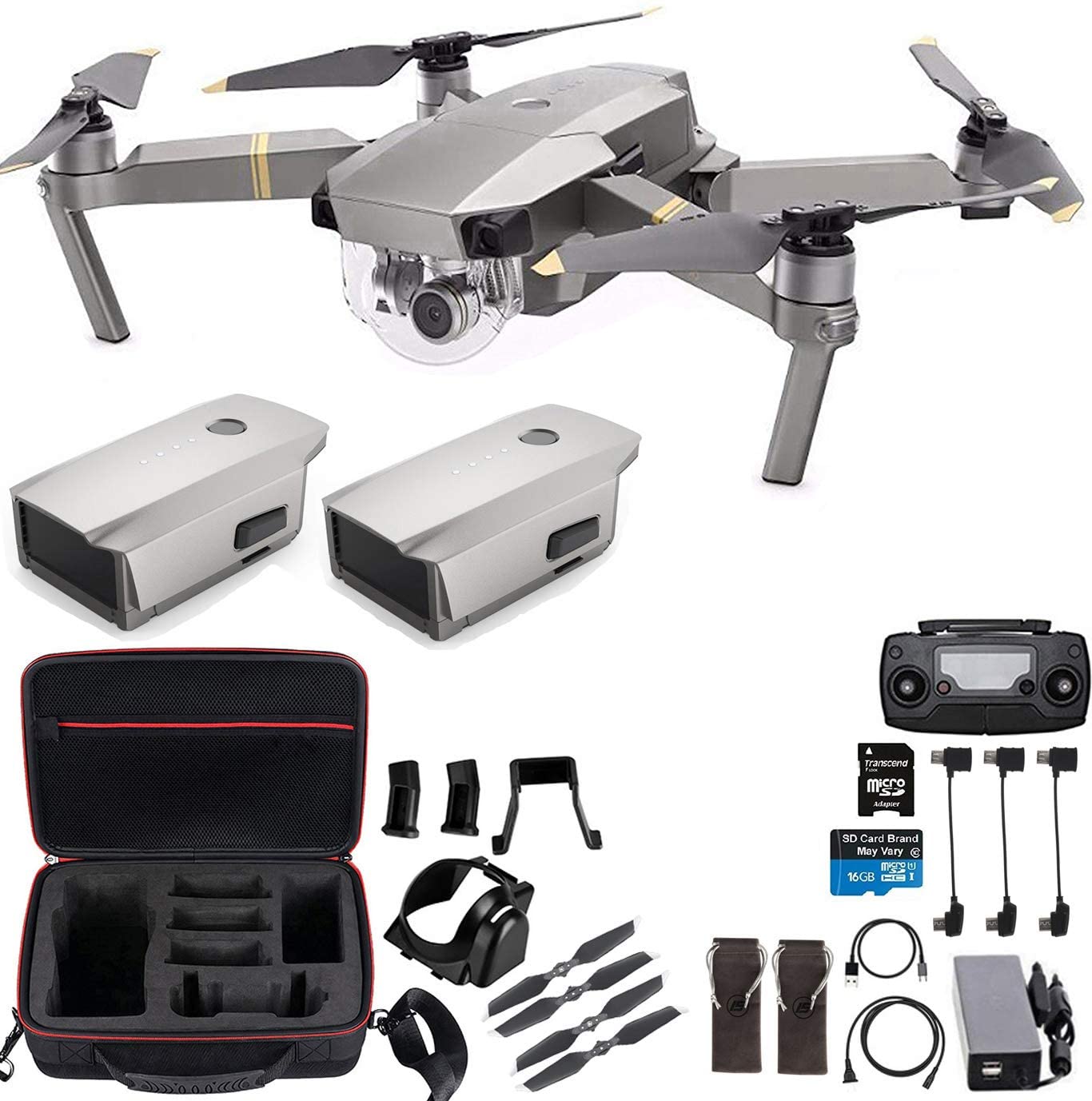 The quadcopter drone from DJI has the same features as the DJI Mavic Air, but with a longer battery life that allows about 30 minutes of flight time. It is also up to 60% quieter thanks to its more aerodynamic propellers. The compact DJI Mavic Pro Platinum weighs 734 grams and is operated via smartphone in combination with a controller. The main disadvantage of this quadcopter is that it is a costly price.
If you already have a DJI Mavic Air, there is no need to switch to the Pro Platinum. But if you want to get a camera quadcopter for the first time, consider getting the DJI Mavic Pro.
Price: $1049.99
---
#5. DJI Mavic Mini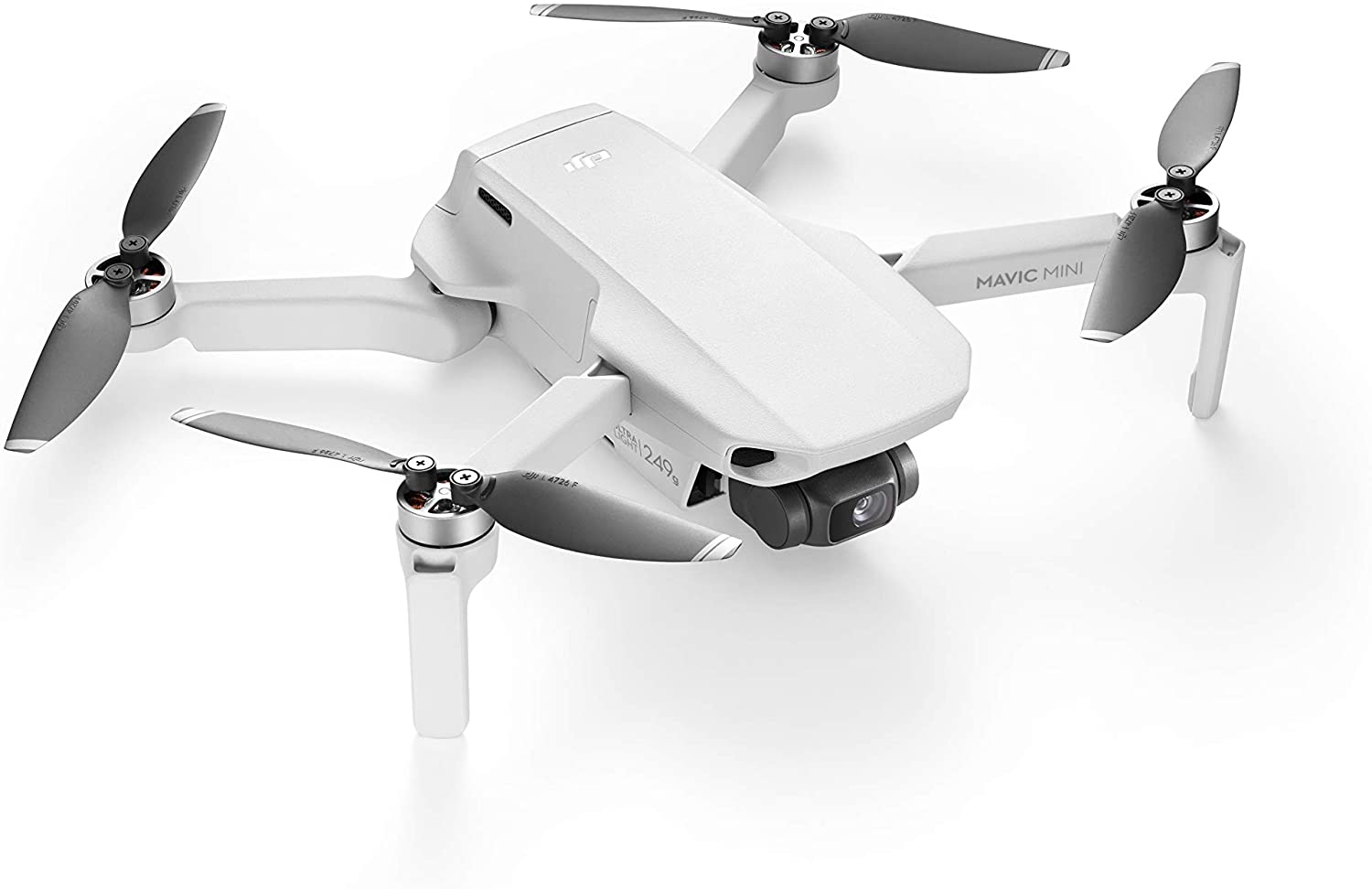 The DJI Mavic Mini is one of the most compact quadcopters on the market with its foldable arms and propellers. This function enables portable and takes up minimal storage space. It features a 3-axis gimbal with an ultra-high-resolution 12MP camera that is capable of recording 2.7K video at 30fps or 1080p at 60 fps.
This camera drone weighs less than 250 grams with a flight time of about 30min and a range of about 4km. It is equipped with GPS and levitation sensors to improve flight response and landings. The lack of 4K video recording and RAW photo makes it unsuitable for more experienced users.
Price: $399
---
#6. Hubsan Zino H117S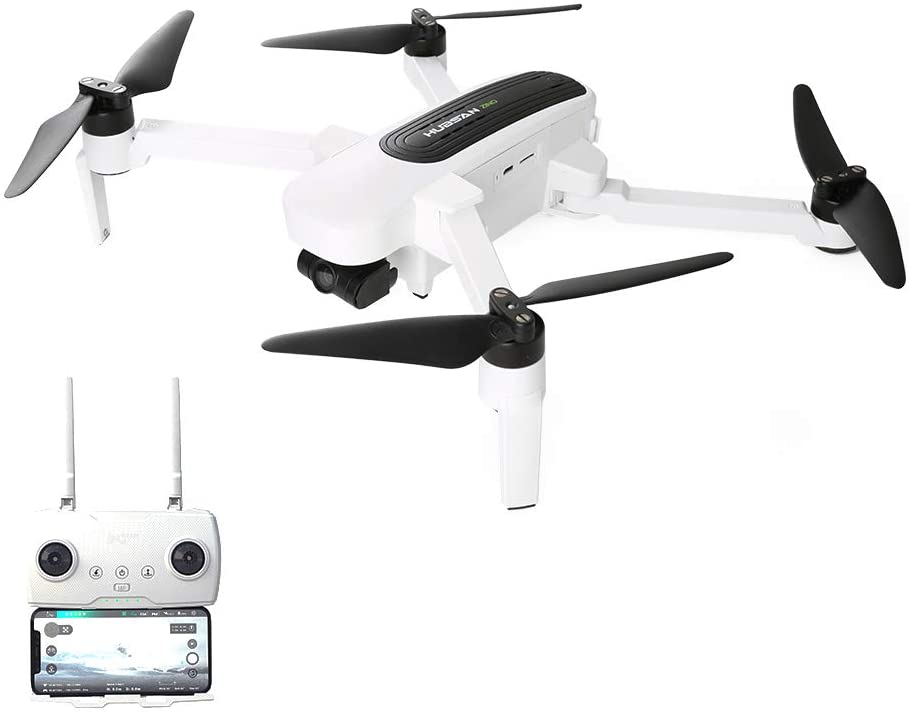 This foldable, compact camera drone weighs in at 700 grams and has a decent flight time of 23 minutes. It comes with a 4K camera and a 3-axis gimbal. The gimbal does its job but it looks fragile. The camera takes 4K shots at a maximum of 30 frames per second. Higher frame rates of up to 60 fps are only available with a 1080p resolution.
This videography drone is packed with a good set of features and several intelligent flight modes. It is capable of automatically recording panorama shots with just one push of a button. There is also a Line Fly mode with which the drone can be maneuvered to any point selected on the FPV display. It is also equipped with a Follow Me mode. Overall, the Hubsan Zino is an affordable camera drone that is ideal for users that don't mind cutting back on video/photo quality and sensor technology.
Price: $344.99
---
#7. Parrot Anafi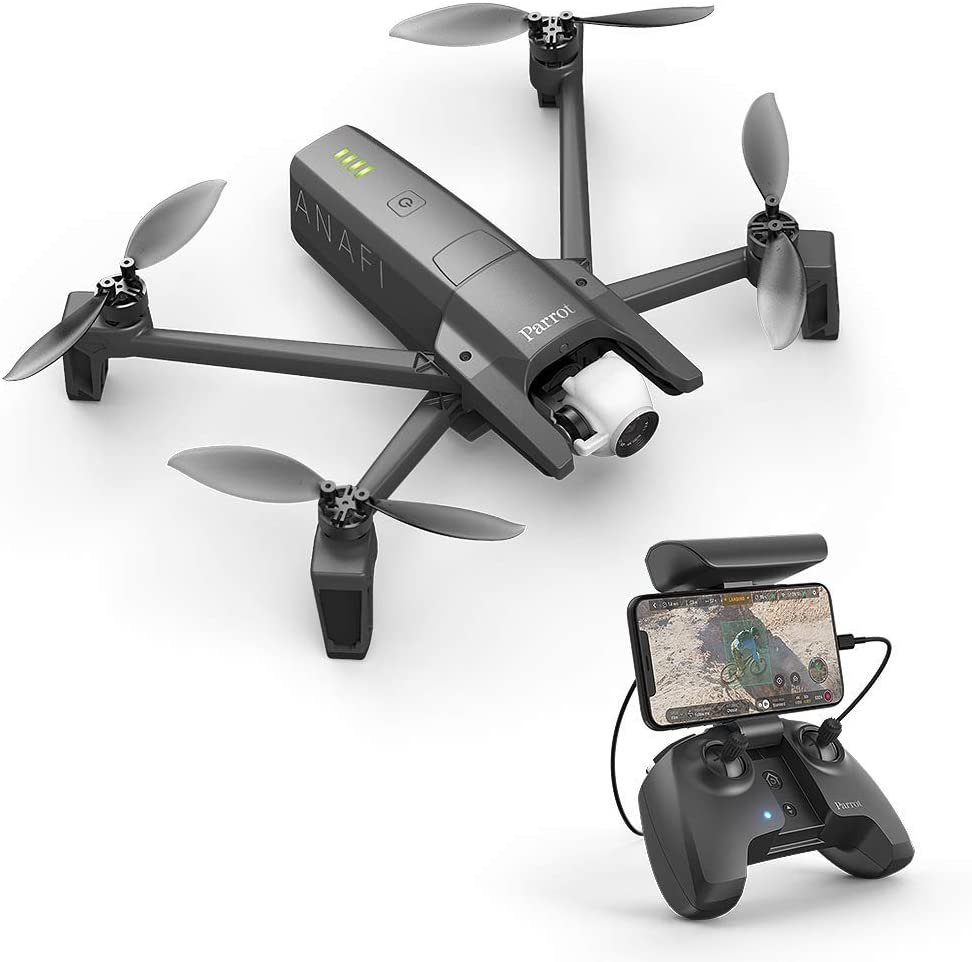 This drone is designed to resemble an insect. The camera on the Parrot Anafi is capable of HDR and 4K recording at up to 24fps or 2.7K at 30fps and 1080p at 60fps. It features a 1/2.4" CMOS sensor with a resolution of 21 megapixels. The flight time is 25 minutes at a top speed of 54km/h thanks to the 2,700 mAh battery and lightweight of only around 320 grams.
Using its FreeFlight 6 app, users have access to several intelligent flight modes. These include Follow Me, Smart Dronies, Touch&Fly, 360° rotation and more. There are also recording modes such as time-lapse and slow motion. Overall, the Parrot Anafi offers a good camera, good performance, a high level of stability and great value. Drawbacks include its lack of a 3rd gimbal axis and additional costs to access extra flight functions.
Price: $699
---
#8. Eachine E520S GPS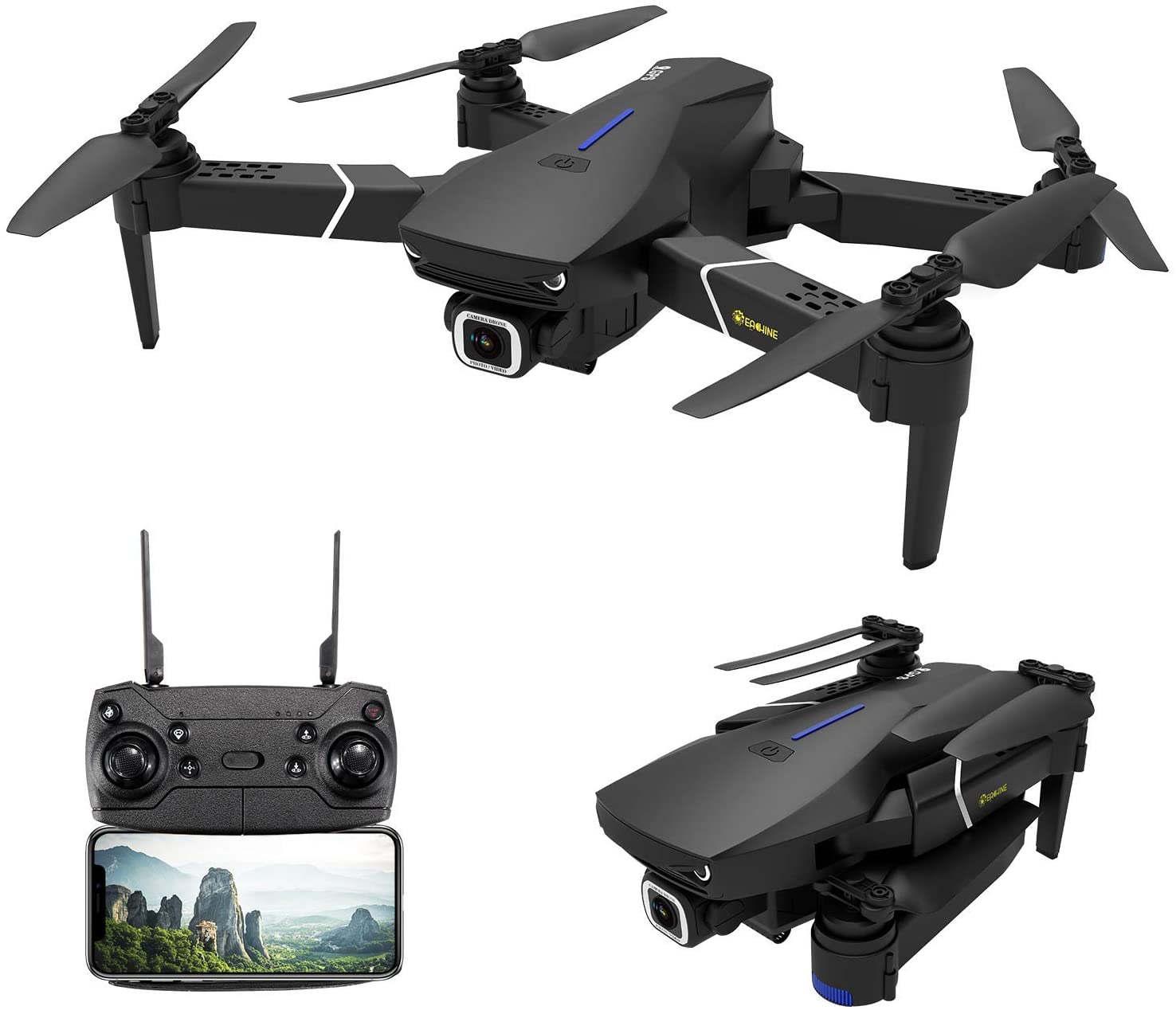 The affordable Eachine E520S drone for videography is similar in design to the DJI Mavic Pro. It is available in five different versions. The best-equipped model has a 4K camera and 5G WiFi signal transmission. Out of the box, you get a remote control, battery, USB charging cable, screwdriver, propeller and propeller guards. It weighs 280 grams, has a GPS positioning system, foldable arms and comes with app control and FPV function. Its 1,200 mAh battery provides a flight time of about 15 minutes.
Thanks to the GPS positioning system, the E520S is capable of intelligent flight modes. It can hover on its own, which makes flying easy for beginners. It is also equipped with a Return to Home function, which enables it to automatically return to its original departure point at the push of a button. While this camera drone is ideal for beginners, it held back by cheap build quality and a camera that could use an upgrade.
Price: $129.99
---
#9. Parrot Disco Drone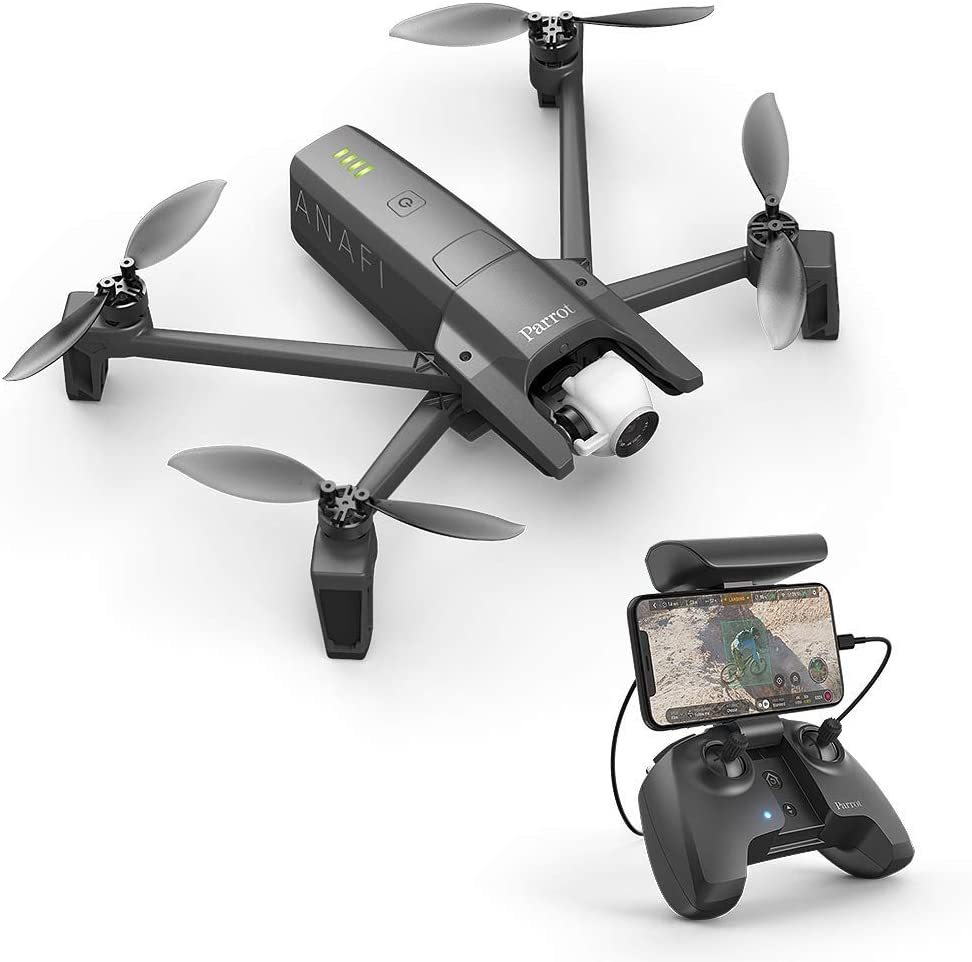 The Parrot Disco Drone is quite visually striking. It has a plane-like design that features two fixed wings with a single rotor at the back. It has a wide wingspan of 1.15 meters, weighs about 750 grams and has a good battery life of 45 minutes that allows a top-flight speed of 80 km/h.
The Parrot Disco's "Parrot Cockpit glasses" provide an amazing first person view in 720p resolution. It can record video at a full HD resolution of 1080p and shoot high-quality photos at 18-megapixels. Video footage is quite stable thanks to its 3-axis stabilization system. This fixed-wing UAV is fun to fly but is expensive and requires large open spaces for safe flying and landing.
Price: $699
---
#10. Xiaomi FIMI A3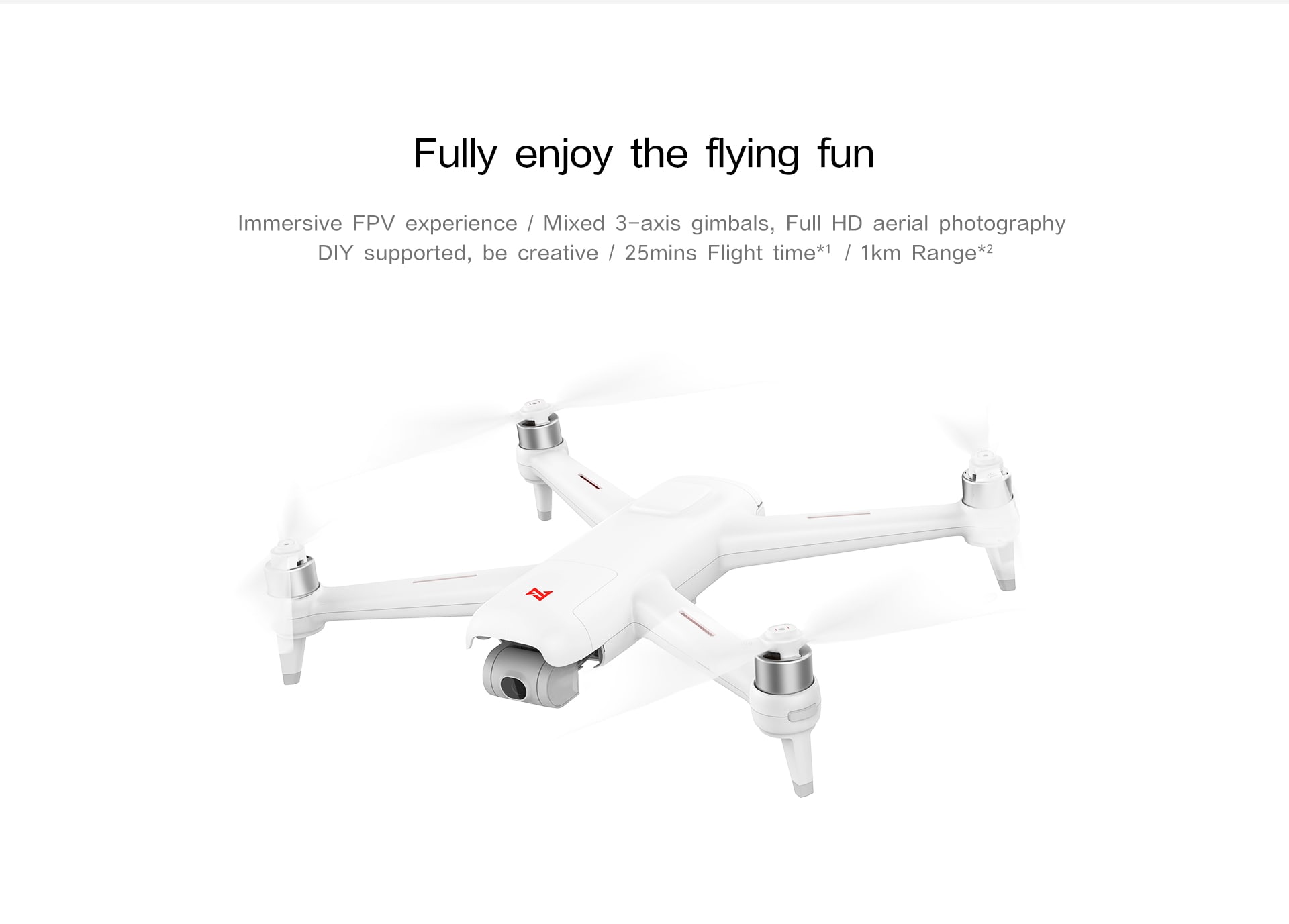 The Xiaomi FIMI A3 is considered the lite version of the Xiaomi FIMI X8 SE. It comes with a good set of features including intelligent flight modes, dual GPS modules, 25 minutes of flight time and an FPV display integrated into the remote control. It has a 1080p camera that can record HD videos at up to 30fps. While the gimbal technically has 3 axes, only 2 axes are mechanically controlled with the third being digitally controlled.
Its weight of 560 grams allows a flight time is around 18 minutes with a maximum flight speed of about 65km/h. The build quality is comparatively high and reasonable. Overall, the Xiaomi FIMI A3 offers a reasonable price-performance ratio and is ideal for beginners. Drawbacks include a lack of 4K video recording, it is not foldable and video/photo quality isn't the best.
Price: $269
Over to You
Now, you have got 10 best drones for videography, which one do you prefer to put in your pocket? Do you think these pieces of information are enough for you to choose the desired one?
We know DJI is one of the most famous videography drone brands in the world, and we have recommended DJI products in different ratings. Also, the specific functions and specifications are provided in this article, which could match different demands.
The other brands listed above also provide basic and professional drones for videography to reach beginners and enthusiasts. That's the perfect part.
If you want to know more tips on videography drones or if you have suggestions for this topic, please let me know and add your commend below.