Twitter is one of the most popular social media platforms to share exciting things worldwide. You can connect with many famous people here and know about the latest updates from different places. A user can also follow hashtags to learn what is trending around them.
However, if you have come across a video on Twitter video downloader and want to download it, we will guide you through that. Twitter doesn't allow the downloading of any video directly from their platform. So, there are some other ways you can use to download videos in high quality. Let's get straight into it to learn about the best video downloader for Twitter.
You may also like: 3 Ways to download Twitter videos
Customize your Downloaded Twitter videos with Filmora Video Editor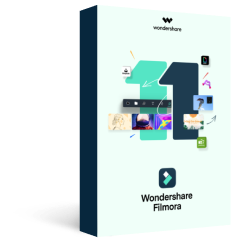 Filmora Video Editor & Filmora Video Editor for Mac is a great tool that you can use to edit your downloaded Twitter videos. Whether it is simple fonts or advanced animations, you can use this software to complete. 
Features with Filmora Video Editor
Amazing Effects – Quickly add titles, filters, overlays to make your Twitter videos look great.
Basic & Advanced editing tools - Easily split, trim, crop, rotate, speed up and slow down videos.
Keyframing – Allows you to adjust the clip's animations as per your requirements.
Color Match – Simple copy colors from one and pastes them on the other to let them automatically adjust.
Top 12 Twitter Video Downloaders to Save Twitter Videos
This is an online Twitter video downloader where you can directly download any video from Twitter. It has an easy to use UI, and all you have to do is find the post and copy the link. Paste the link here in this downloader and click on download. It will generate the video for downloading, and after it, you can proceed to download Twitter videos pc as per the quality as per your need. Make sure you copy the tweet URL for embedded videos in one tweet.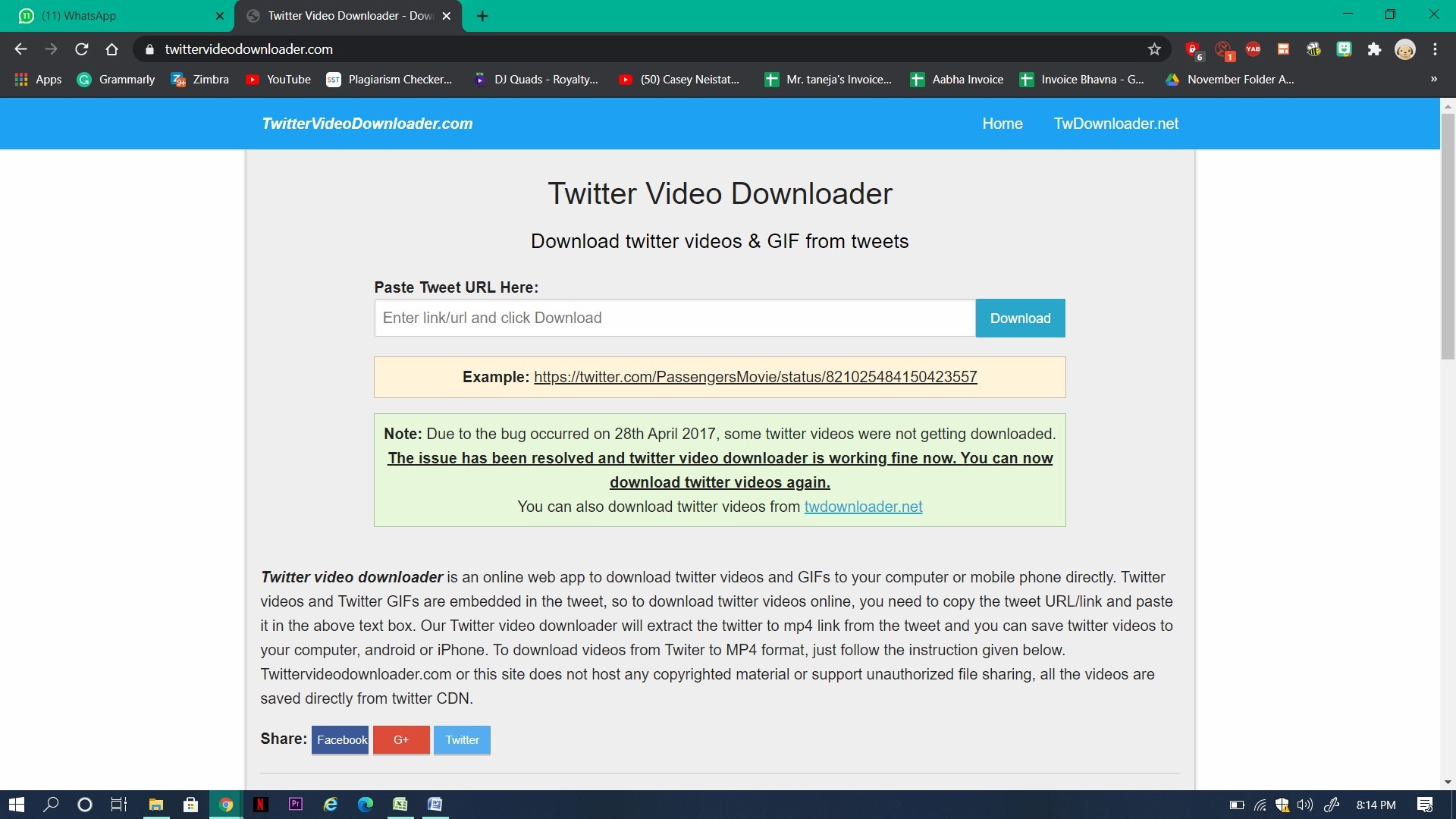 ---
This is again an online portal where you can get your answer to how to download Twitter videos. It shows you the new updates on the homepage, and just above that is a box where you can paste the tweet link to download any video you want. Click on download and select your preferred quality, then move on to downloading your next video from Twitter.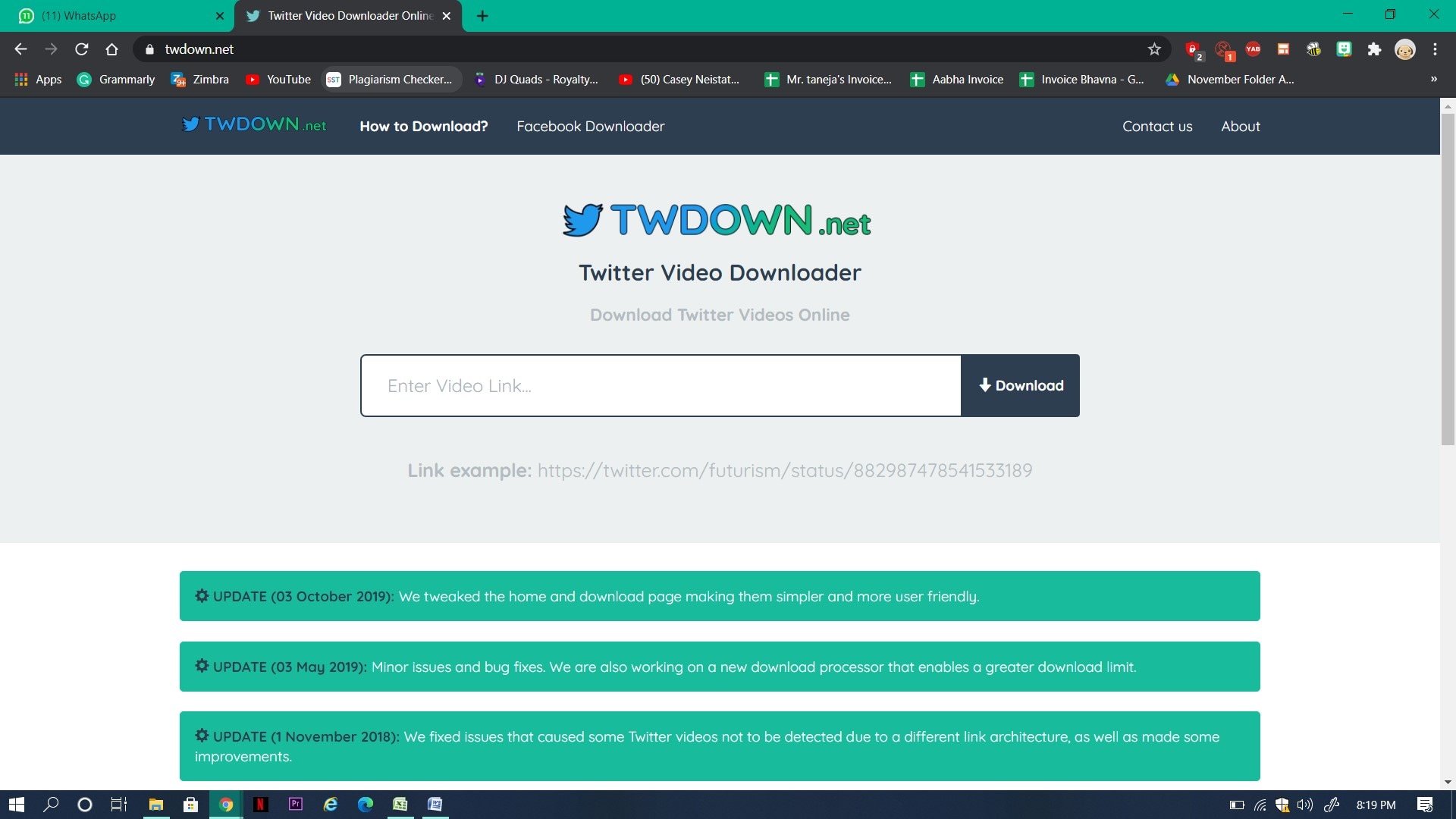 ---
Now save videos and GIFs in one click with SaveTweetVid easily. There is nothing to worry about when you have this online tool in hand. The Twitter video downloader allows you to download Mp3 and Mp4, both versions easily. You can know the way to use it in different ways from guides available on the homepage. To download the video from this portal, paste the URL in this downloader, and it will redirect you to the downloading link.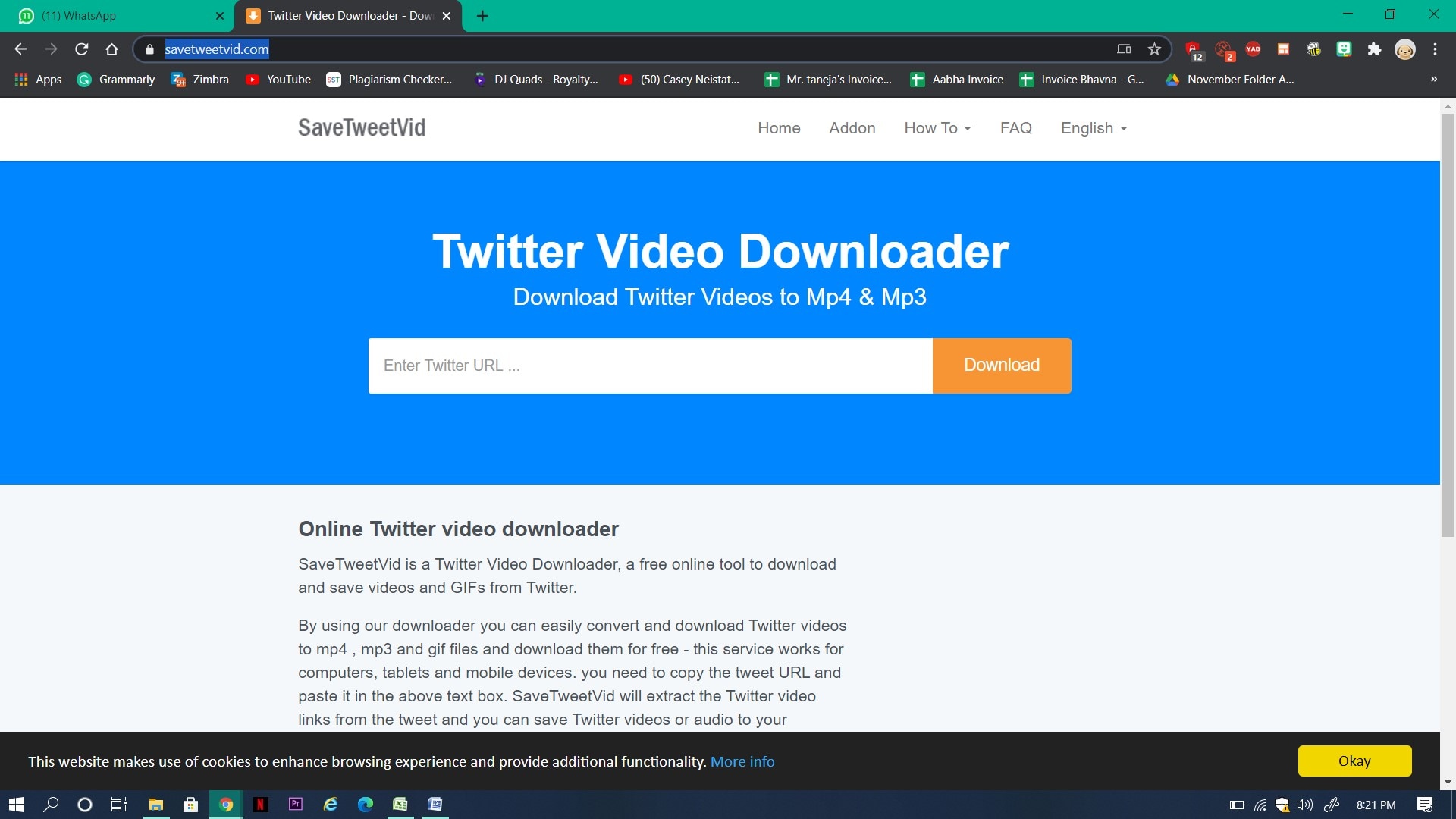 ---
To download 4K, 360, 8K, and all high-quality videos from Twitter with this software. To use it, you have to download it from their official website and paste the link into the application. You can use the quality and format of the video or audio you are going to download from that. Please save it to your PC according to your needs, and you are done with Twitter video download and save. There is a free trial available for new users, but you will have to pay an amount of $29 every.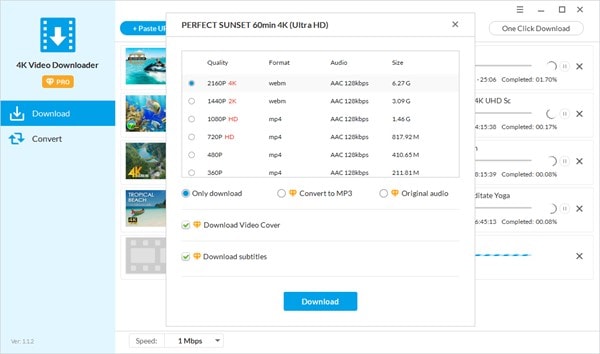 ---
Are you looking for an answer to how to download Twitter videos using a converter? Well, TWSaver has got you covered with it, and you can get to download some of the most exciting videos from Twitter with it. You can choose the quality and format you need for the same tweet. Always copy the link of the tweet whenever there are multiple videos mixed up in the same tweet. After the conversion, you can select either to download a video or not.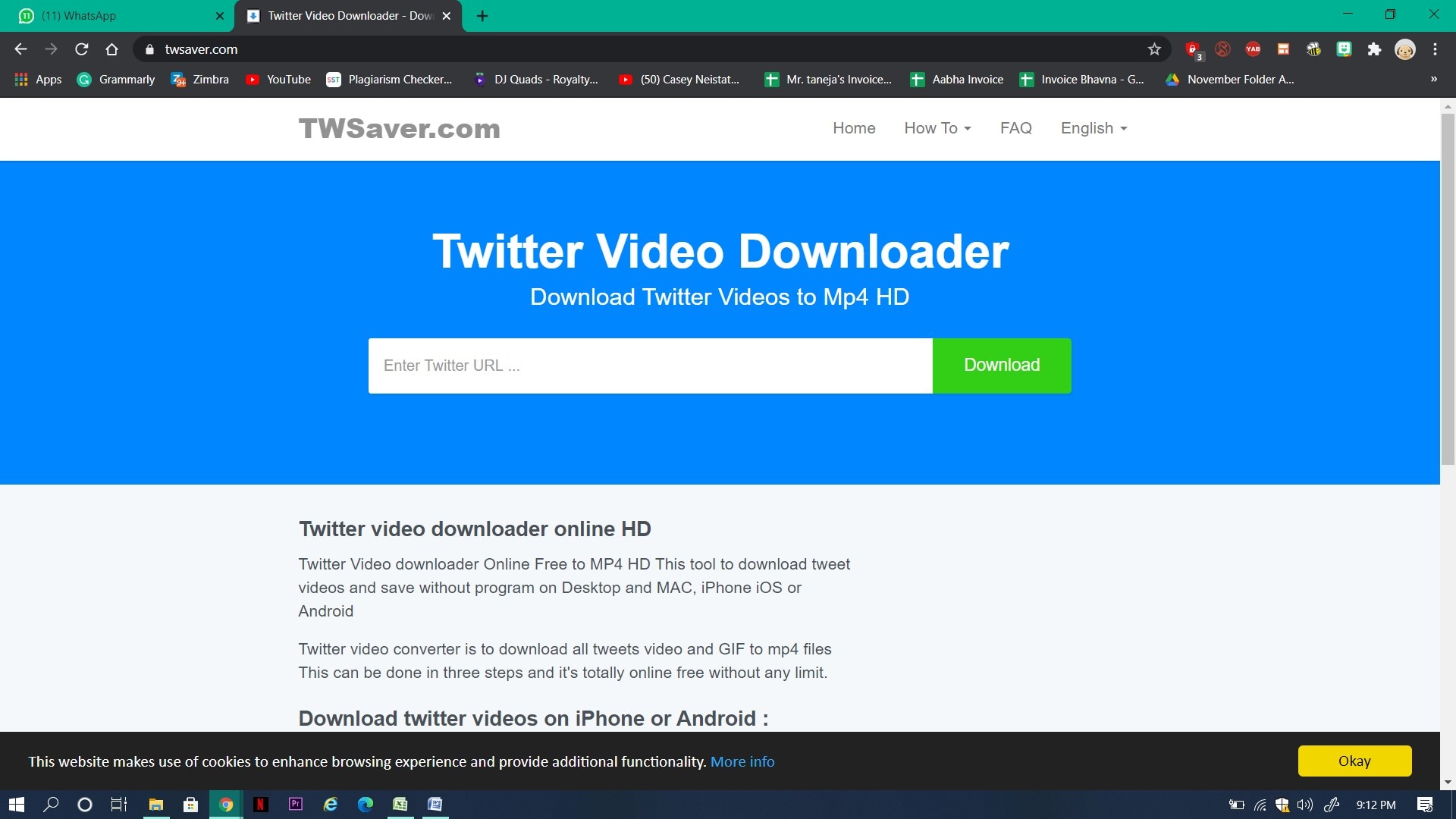 ---
This is by far the most straightforward video downloader you can get on the internet. GetMyTweet has a homepage that we love as it includes all the steps on the first step. You can have a good read through them all, and then you can move on to the next steps for twitter video download and save. This is an online portal where you have to paste the URL of your tweet you want to download Twitter videos pc. Trust us. This is the easiest to use the downloader.
---
This is available over a wide array of social media websites. You can download Twitter videos, Facebook videos, and posts from many other social media handles. It is pretty easy to use and download any video from Twitter using this online downloader. Just go to Twitter and copy the tweet link that includes the video you want to download. Paste it here in this downloader and click download to proceed with downloading.
---
This is free to use a portal where you can easily download any video from different platforms. It supports multiple platforms, including Twitter, Instagram, Facebook, Dailymotion, and you can also download mp3 format from the same. Just go to the official website and paste the link to the tweet you are looking for. Find the video and Twitter video download and save in whichever format you want.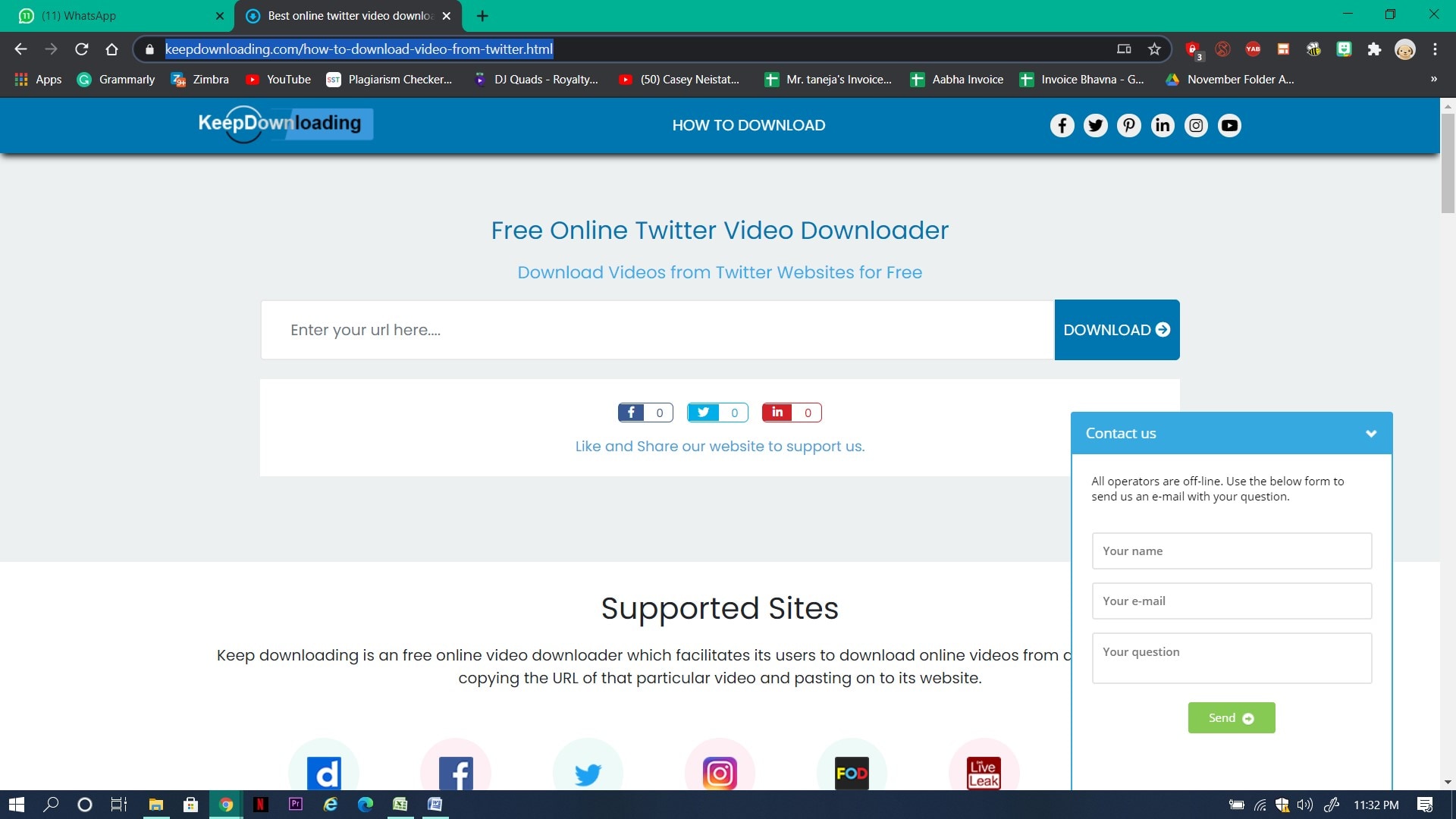 ---
sssTwitter is an online portal to download videos from Twitter for free. There are no charges to use this software, and all you have to do is learn how to use it. Before you move on to the Twitter video downloader, go to the tweet you want to download and tap on it to copy the same link. Drop the link in the URL section here and click on the green download button to proceed. Find the format you want and download Twitter videos pc easily.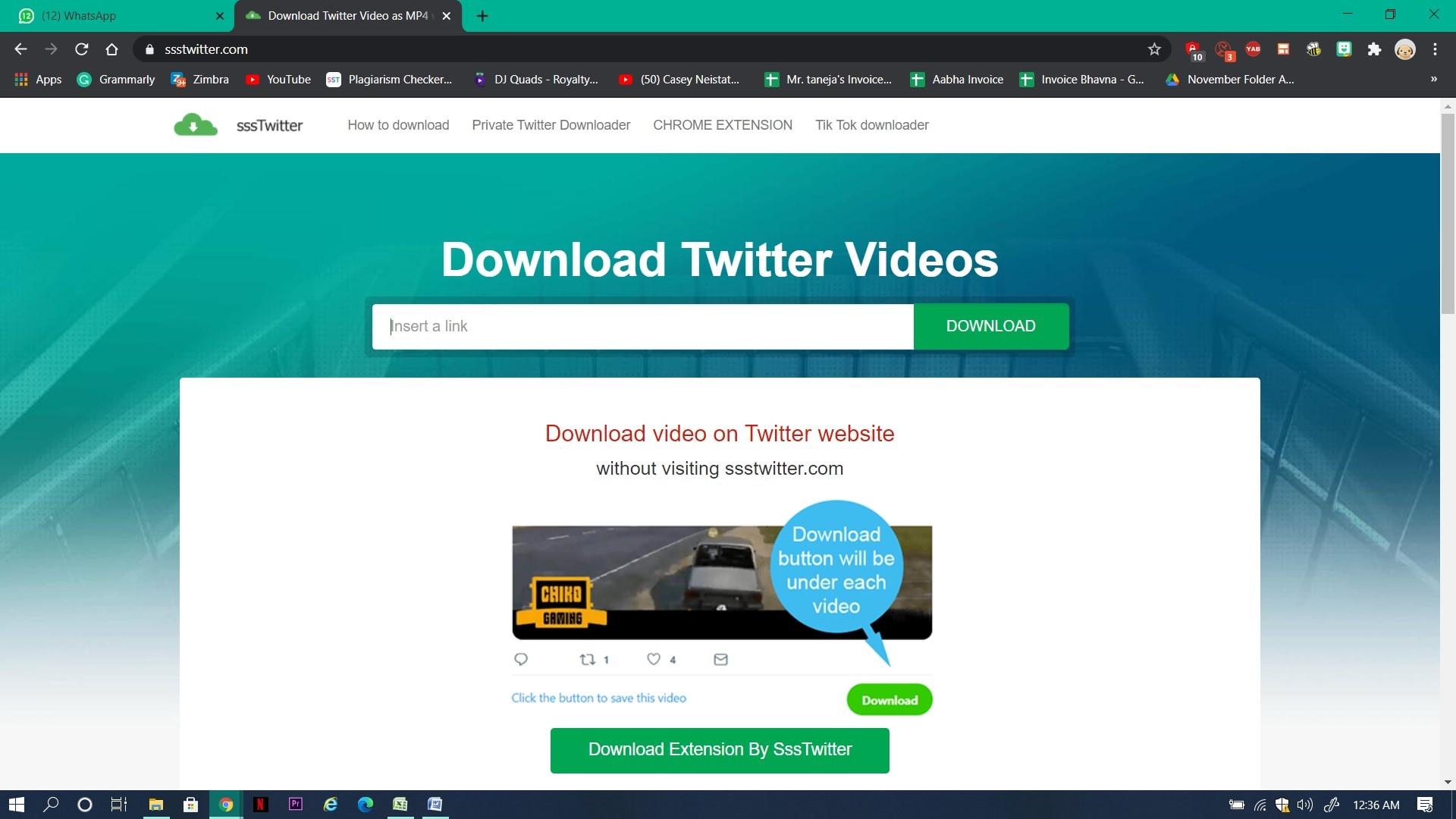 ---
This is an android application that you can use, and it also comes with a downloader for you to enjoy Twitter videos on your phone. You don't need any other device, and you can go to the play store to download this application.
It has a very easy to use interface, and you can easily download a video from a tweet by copying the tweet's link.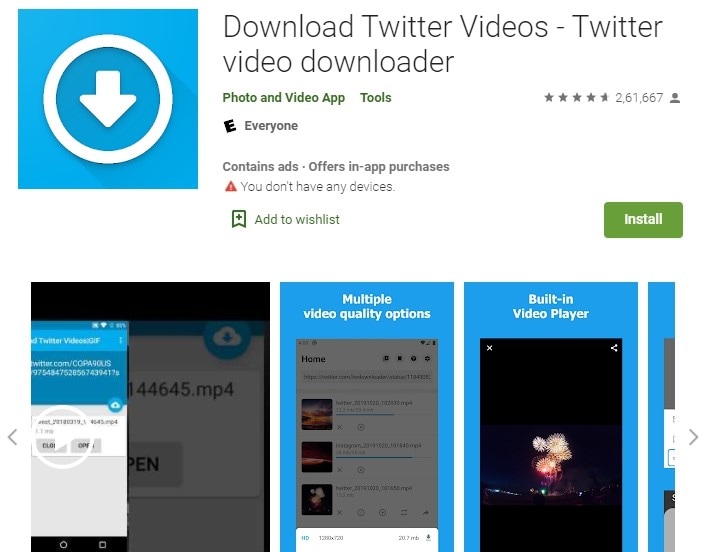 ---
11. MyMedia (For Transferring Files Directly to Your iPhone)
If you have downloaded the Twitter videos on your iPhone using a Twitter video downloader but unable to move it into your media section.
MyMedia will surely help you out, and you can use the best video downloader for Twitter for free. Find it on your apple store and install it on your device to enjoy your downloaded videos.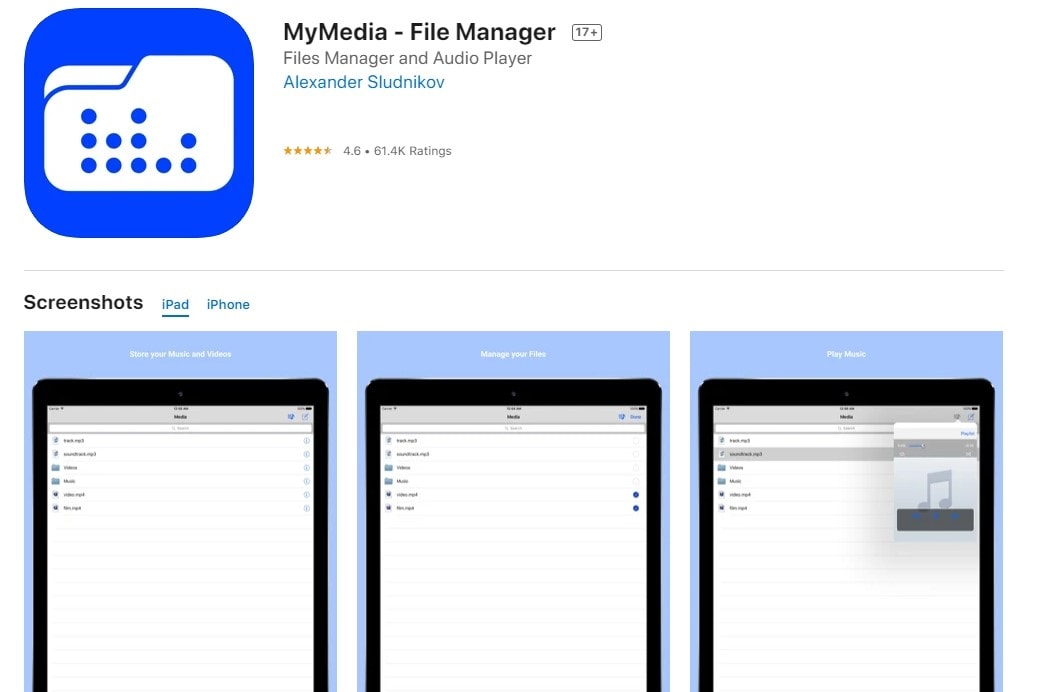 ---
This is the best way to download your Twitter videos with an extension. But, only people with Google chrome on their PC or Mac can use this. There is no option available on mobile phones for chrome extension. Visit the tweet link, and you will find an option directly to download it with this extension. Please make sure you turn it on for every page you visit to use the best video downloader for Twitter.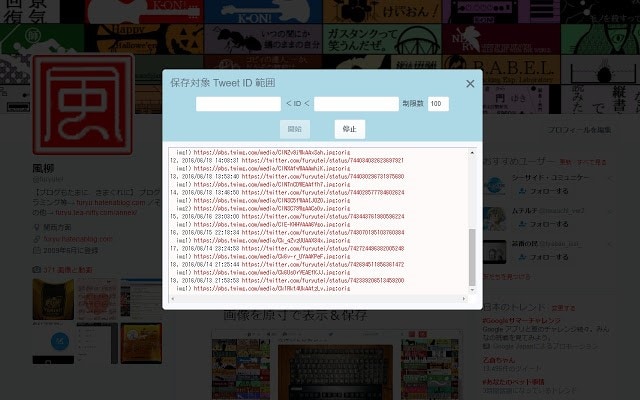 ---
FAQs About Downloading Twitter Video
1. Are Twitter Video Downloaders legal?
The answer to this question is a partial yes. Putting, in other words, downloading Twitter videos for personal use is entirely legal. However, it is also mentioned on every website that they will not be responsible for any misuse of content people downloading from Twitter, and if the content has no copyright.
2. Is it safe to download videos using Twitter downloader?
It is lovely until any downloader asks for your Google credentials or social media credentials. Never share it with any downloader, and other than that, you might see a few ads and nothing more. So, it is better to keep your eyes open when using them.
3. Can I download media from other social media platforms with Twitter Video Downloader?
Yes, we have mentioned some of the downloaders that supports multiple platforms. You can download videos from YouTube, Dailymotion, Instagram, and many other social media websites using Twitter video downloader. We hope we answered all your queries related to how to download Twitter videos in some easy ways.
4. Do these Twitter video downloaders support editing downloaded videos?
No, you can only download your Twitter videos with these downloaders. We recommend that you edit downloaded videos with professional video editing software, such as Filmora Video Editor. Its basic editing and advanced editing help you create more creative videos.