I need to edit videos from my Canon VIXIA HF R500 Digital Camcorder, who can help?
Camcorder videos are arguably one of the best video formats finding more applications in the consumer world. Genuinely speaking, there is absolutely no boundary between owning and editing videos because every user would like to enhance their videos to suit their need. Finding the best editor can prove tedious and discouraging especially with no information on the same. However, this should not sink you as there is a wide range of stellar Canon Camcorder editing software which could be an online or desktop application. Remember not all editors would support whatever you need and hence is advisable you get the most appropriate comprehensive tool.
Best Canon Camcorder Video Editor - Filmora Video Editor
Filmora Video Editor is a smashing tool which is top of the heap as far as video and audio conversion comes into play. The effective up to the mark collection of features coupled with an eye-catching total no-brainer interface highlights how powerful the tool is. Being a broad-spectrum tool, there is definitely no reason to go around looking for a third-party tool. Just pull the trigger and enjoy seamless editing with this amazing platform.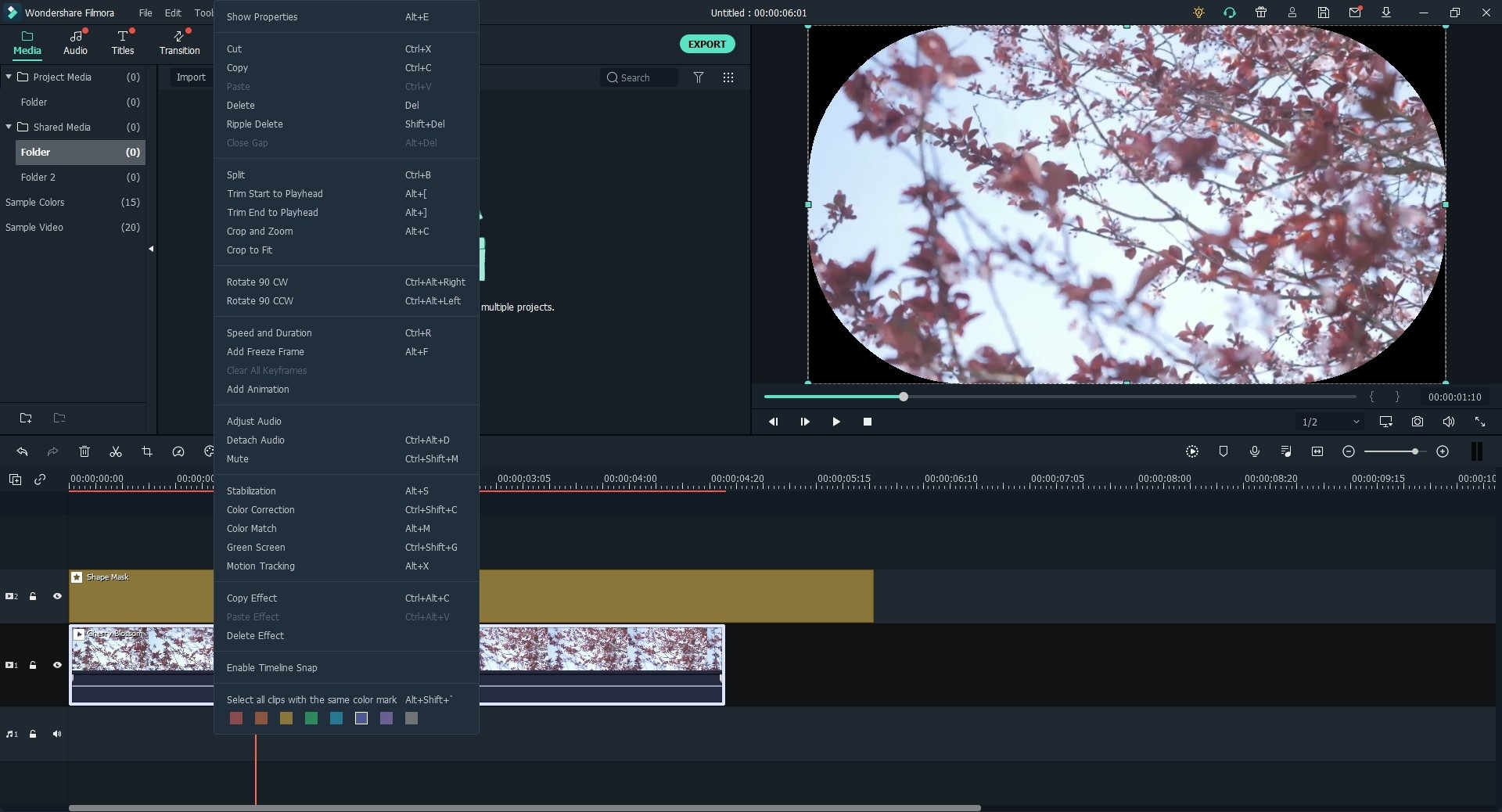 Filmora Video Editor is a convenient and easy to use program. Thanks to the well-designed sleek interface.
Features a huge collection of video editing features such as overlays, filters, filmic elements, and tonnes of special effects.
Offers more advanced useful editing features such as an audio mixer, green screen, advanced text editing, screen recording, split screen, and video stabilization among others.
It is packed with creative features which helps enhance your video appearance.
Supports a wide range of formats and devices including the new and popular ones.
How to Edit Canon Videos using Filmora Video Editor
Step 1. Import Canon Videos
Connect your USB to the camcorder and transfer the Canon videos to your PC. Launch the program and navigate to "Import" then "Import Media Files" and upload the respective Canon camcorder videos. Drag and drop feature also works.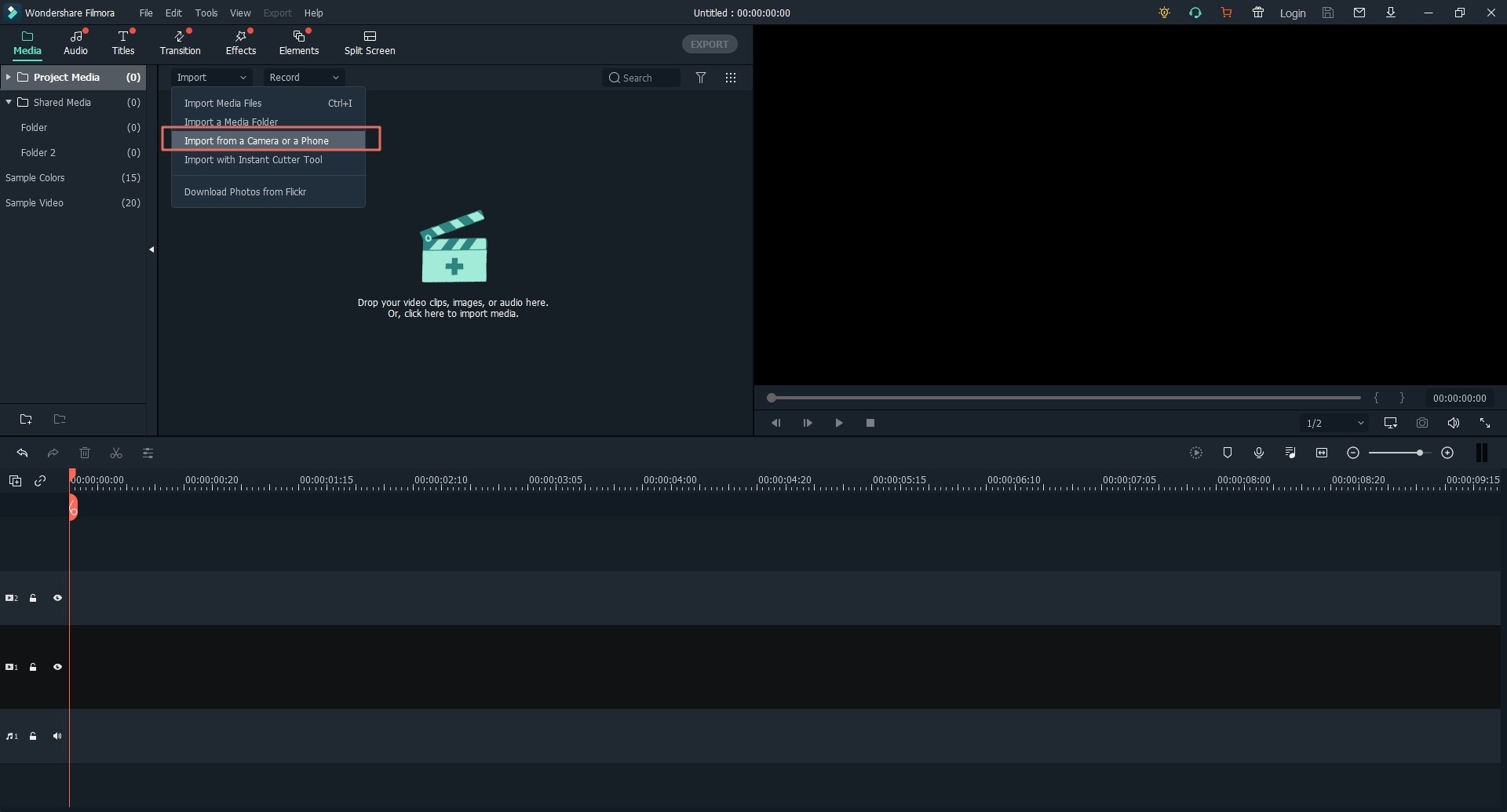 Step 2. Edit your Videos
Drag the Canon Camcorder videos from the "Media Library" to the Timeline and don't put any clip-on top of the other one as this would split them.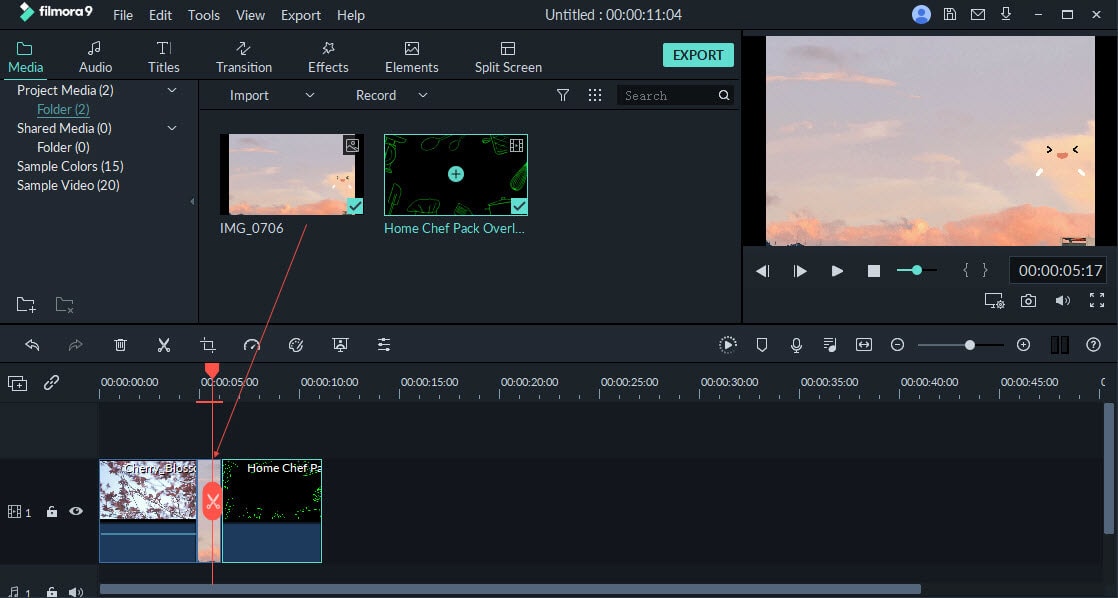 Move your cursor on either end of the clip until you see an I-like pointer. Use it to trim your video to the desired length.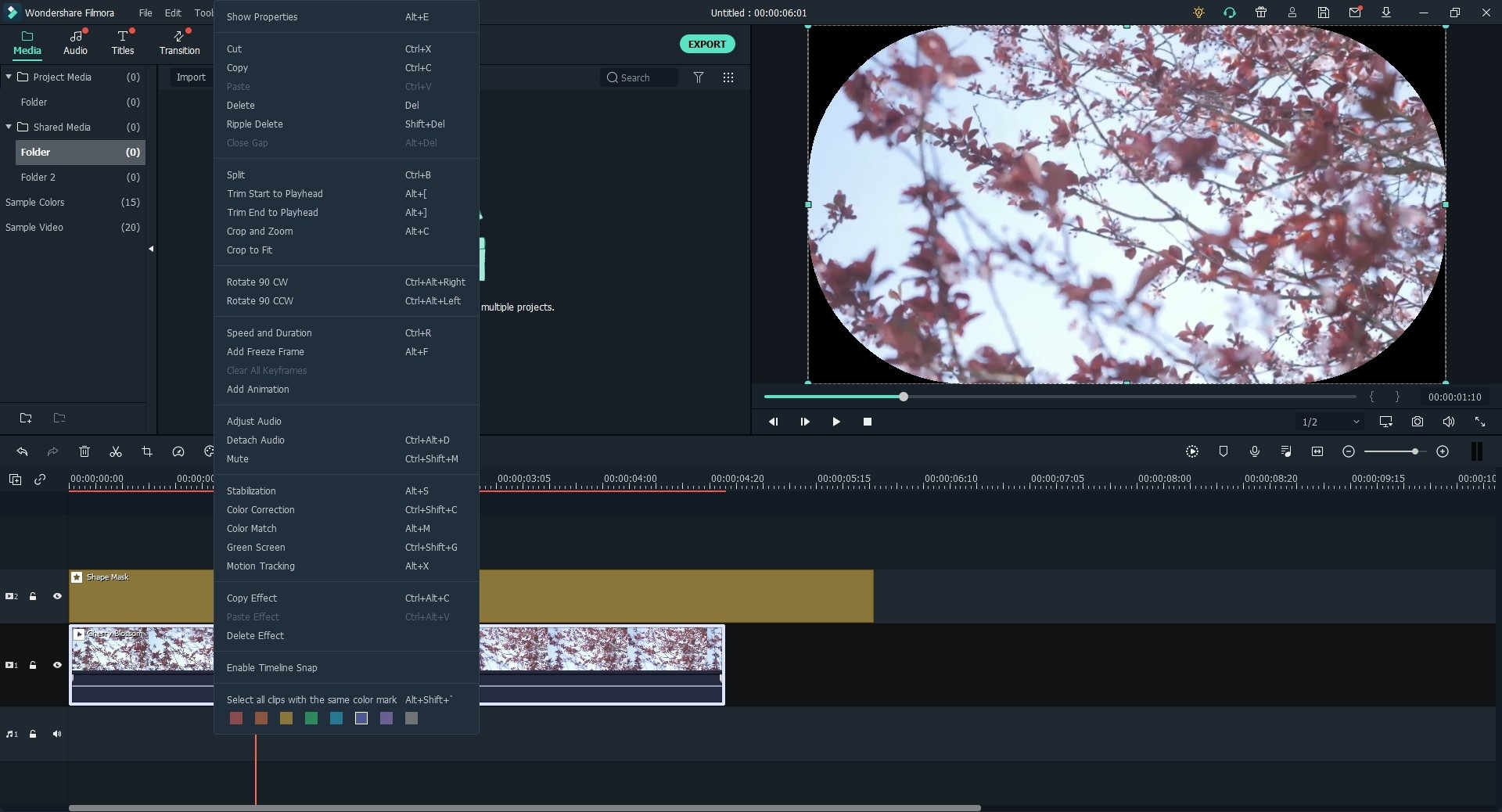 Use the Scissor-like button to split your canon videos to as many segments as you want. The other editing options are just displayed on the Timeline. Simply hit on the respective button and begin editing your videos.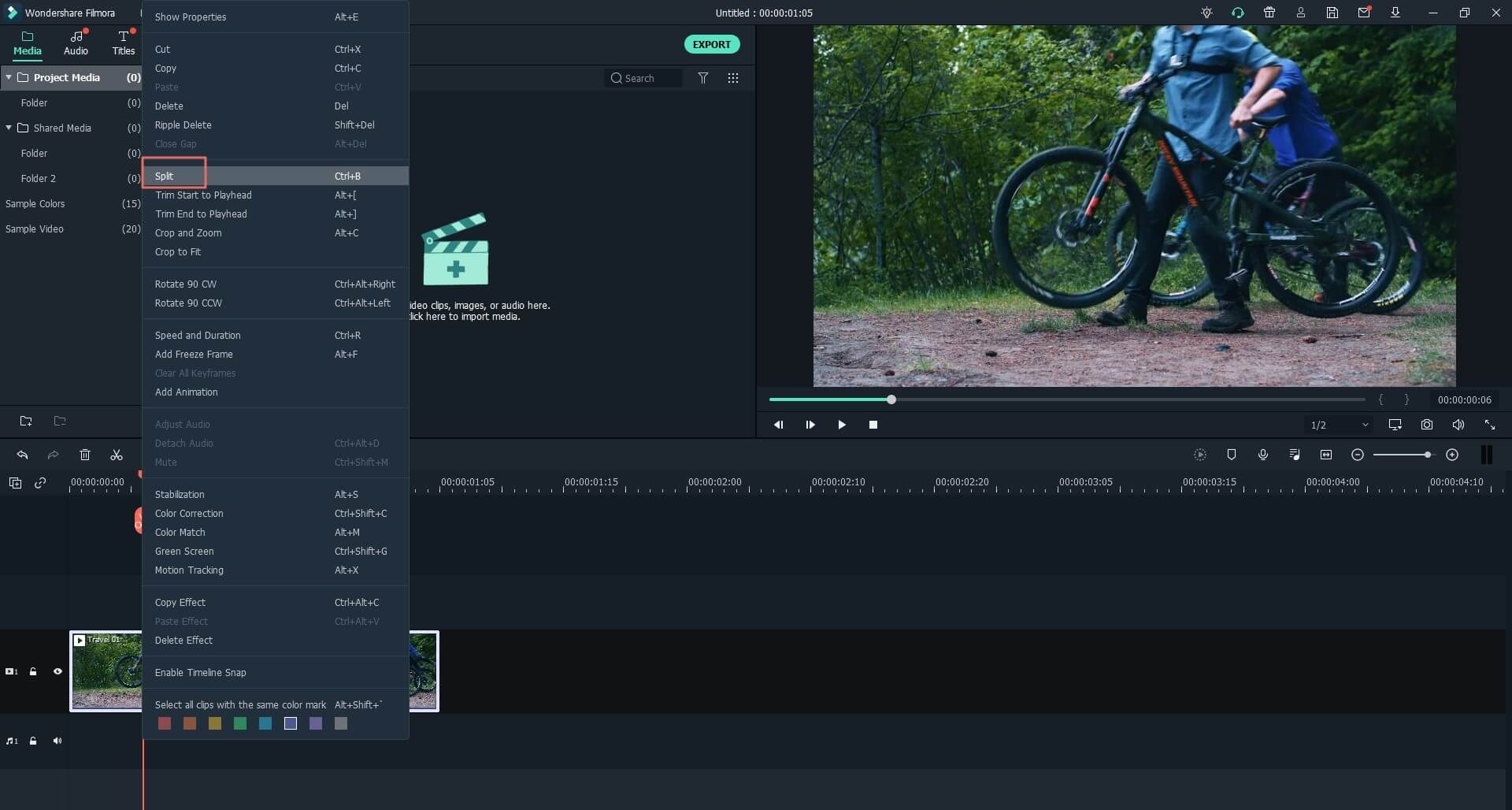 Step 3. Export the Edited Canon Video
Hit on the "Export" button, select the desired target format, resolution, and provide a convenient save location. Click "Export" to trigger the creation of your newly edited canon camcorder videos.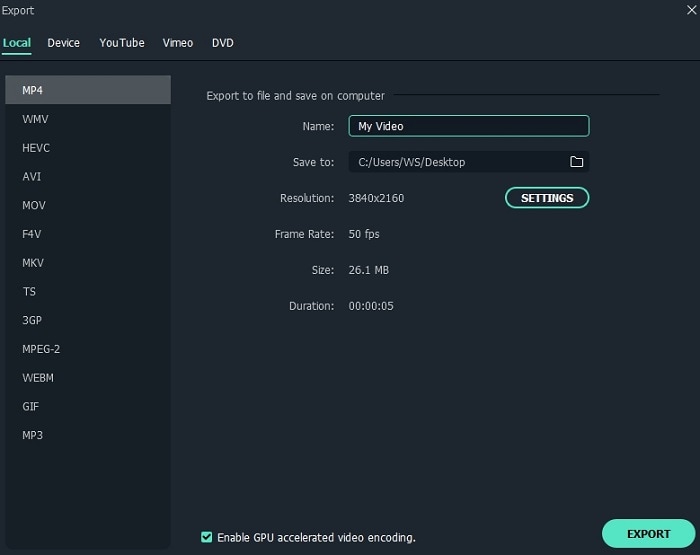 ---
Introduce 9 Canon Video Editing Software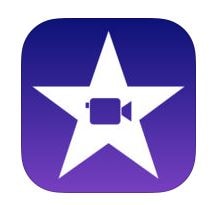 iMovie is a popular choice among the ios-based users. Indeed, the tool is enriched with tonnes of great functionalities geared towards incredible video editing experience. Making your videos professional is simply plain sailing. The intuitive interface together with other great features like iMovie Theatre justifies the need for investing in iMovie. Users can perform a whole host of editing functions such as trimming, precision editing, split, filter, and add effects among others. Be certain that expertise is f no paramount requirement and therefore even beginners would find it quite easy to navigate.
Price: Free
Compatible OS: Mac
---
#2. Windows Movie Maker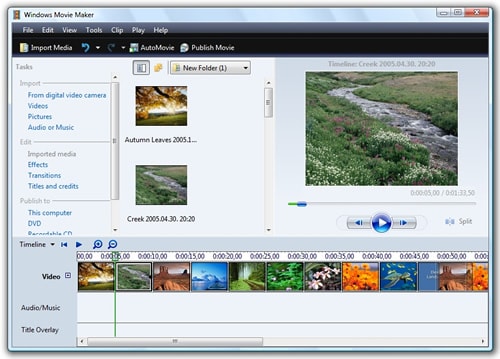 Windows Movie Maker is a popular window-based free video editor capable of handling a wide range of media files without deterrence. With some simple drag and drop functionality, users can tirelessly edit their Canon videos as per their need. There is quite a wide range of excellent capabilities including transitions, audio tracks, video effects, adding titles and credits, and auto movie among others. The user-friendly interface implies no adept mastery of the software is mandatory. Both beginners and experts can always navigate with ease and thus set up a rather fluid editing environment.
Price: Free
Compatible OS: Windows
---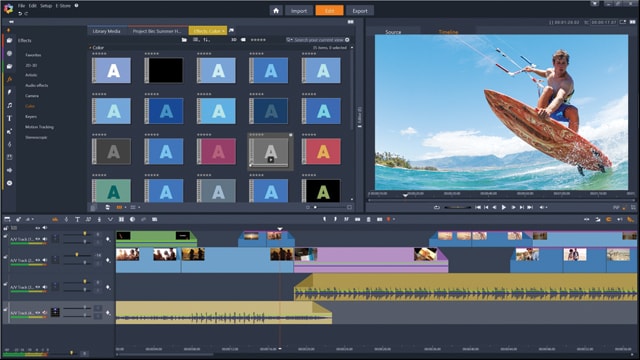 Studio is one of its own kind video editor with the capability of flawlessly editing Canon camcorder videos. The huge variety of standout features makes it a top choice for millions of users worldwide. The array of features that helps define the prowess of this particular software include timeline-based editing, HD video editing, numerous loyalty-free audio, and DVD authoring among others. In terms of reliability, there is absolutely no reason to get cold feet. studio is a well-tested tool and is sure of the authenticity of integrated functionality.
Price: $41.97
Compatible OS: Mac, Windows
---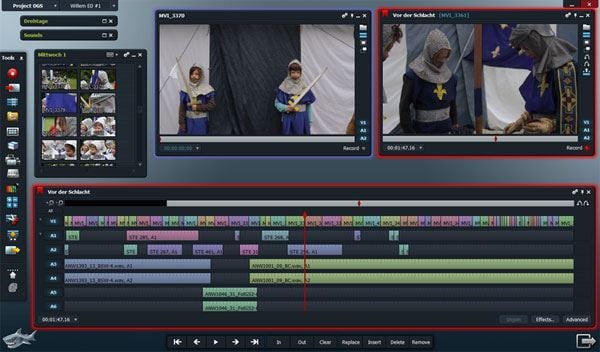 Lightworks is definitely one of the pinnacle free video editor tools. The software perfectly handles Canon camcorder video editing without any difficulties. You will find virtually all basic and crucial editing functions within this platform such as adjust speed, volume control, add effects, and add transitions among others. The program has unquestionable compatibility as most popular formats and devices are supported.
Price: Free
Compatible OS: Windows, Mac
---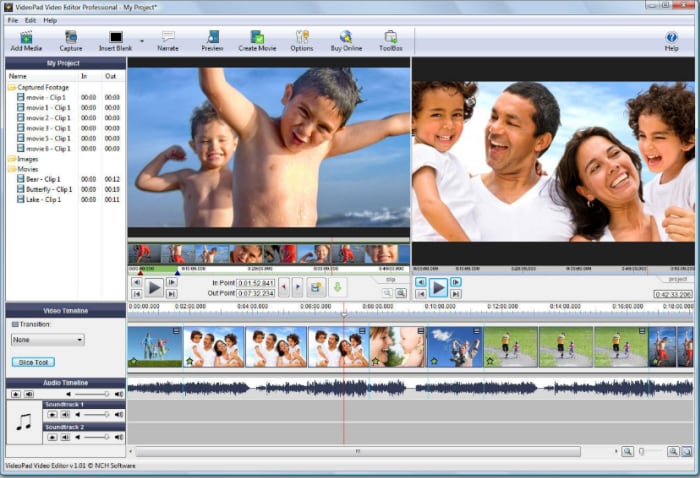 VideoPad is a cross-platform stellar software capable of editing your Canon camcorder videos with ease. Although there are not much advanced commercial features, the basic available features would perfectly handle the task for you. So, if you are out there looking for an ideal tool to decipher your simple canon editing task, then VideoPad is the ultimate choice. With this free software, users can share their edited videos on social media platforms without restrictions.
Price: Free
Compatible OS: Windows, Mac
---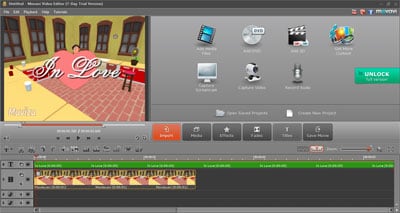 Movavi Video Editor is an effective powerful Canon video editing tool that has successfully established itself as one of the most sought pinnacle software. This tool is suitable for both beginners and intermediate users. Thanks to the sleek user-interface. As anticipated, Movavi host a bunch of magnificent standard editing functionalities that every user would go for. This notable assortment of features includes slideshow wizard, chroma key effects, more than 280 and 200 video/audio and portable device presets respectively, splitting and joining videos as well as file sharing among others. In fact, if you are in dire need of a professional video editor that is relatively cheap, then Movavi could be your breakthrough. The speed and the ability to save 2d videos as 3D should is a highlight of great functionality.
Price: $39.95
Compatible OS: Windows, Mac
---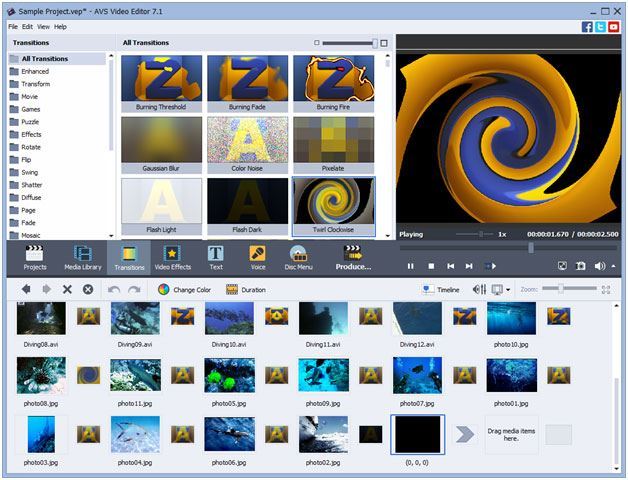 This is no doubt an outstanding software whose capability in editing media files is unquestionable. Ranging from popular formats to quality ones like Canon Camcorder, the program knows no boundaries. The program interface, as you would expect from a stunning software is quite incredible. This plays a vital role in easing the tedious task associated with user navigations. There is quite a wide range of invaluable features well-integrated for a definitive and fascinating editing. These scores of beautiful features include text overlays, insert images, add transitions, add audio tracks, and PIPI effects just to mention but a few. Remember you can share your edited videos on popular social platforms such as Flickr, YouTube, Facebook, and MySpace among others.
Price: $53.73
Compatible OS: Windows
---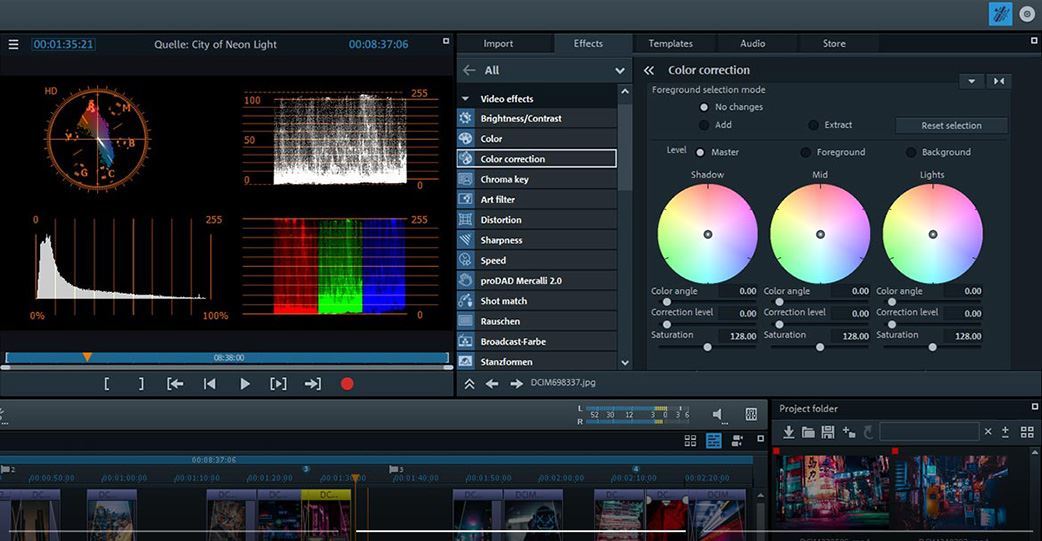 Magix Movie Edit Pro is genuinely a top-notch software featuring a standout intuitive user-interface. The level of flexibility offered by this software is quite excellent as highlighted by the ability to join together output options as well as unique performances. Users have the exclusive freedom to export their edited videos to a vast range of formats and devices like PSP, iPhone, Nintendo, and iPad among others. The automatic wizards for video and audio editing as well as image optimization form some of the notable orchestrators of easy and enjoyable editing. As highlighted, beginners would find it plain-sailing to navigate through the program since beginner mode option is available.
Price: $90.99
Compatible OS: Windows
---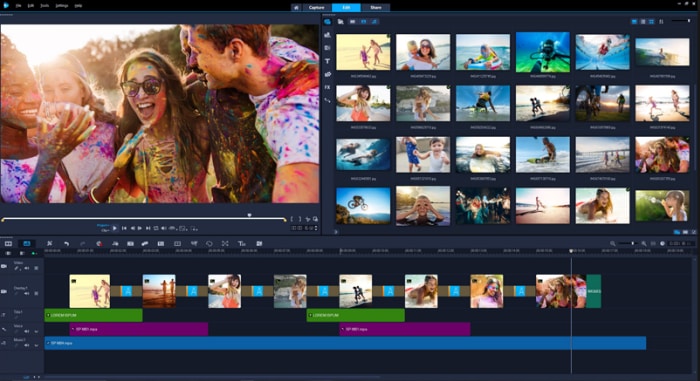 Pro X10 is a stellar video editor tool featuring a combination of standout editing capabilities. One of the great things about this program lies in the fact that it supports quality media files like 360-degree VR, 3D, 4K, and Ultra HD. Although the user-interface is not that easy, it won't take you much time before you become the master. The innumerable list of smashing editing features truly enhances the appearance of your final media file. Make use of high-speed effects and Slow Motion to create wonderful videos.
Price: $57.92
Compatible OS: Windows, Mac
---