To score a mark in a creative world, it is significant to make your content stand out by engaging many audiences. To do that, you need to have a good command of video editing software. However, there are many softwares offering you their features for both high and low prices. Two top-tier softwares: Filmora X and Adobe Premiere Pro, are engaged in a competitive market with their similar offered features, but they aren't very alike. This article will introduce you to the comparison of Filmora X vs Adobe Premiere Pro, and together we'll decide which one between the two is better for you.
Part 1: General information of Filmora X and Adobe Premiere Pro
1. Filmora X
Filmora X is a versatile and highly anticipated update of Wondershare. It is offering to quick start your professional-level editing videos and smooth photo transition by its diversified features. Filmora X provides stunning and easy to use tools, various video effects, advanced tools to style your editing filled with creative imagination. In short, it is one size fits all softwares for new videographers.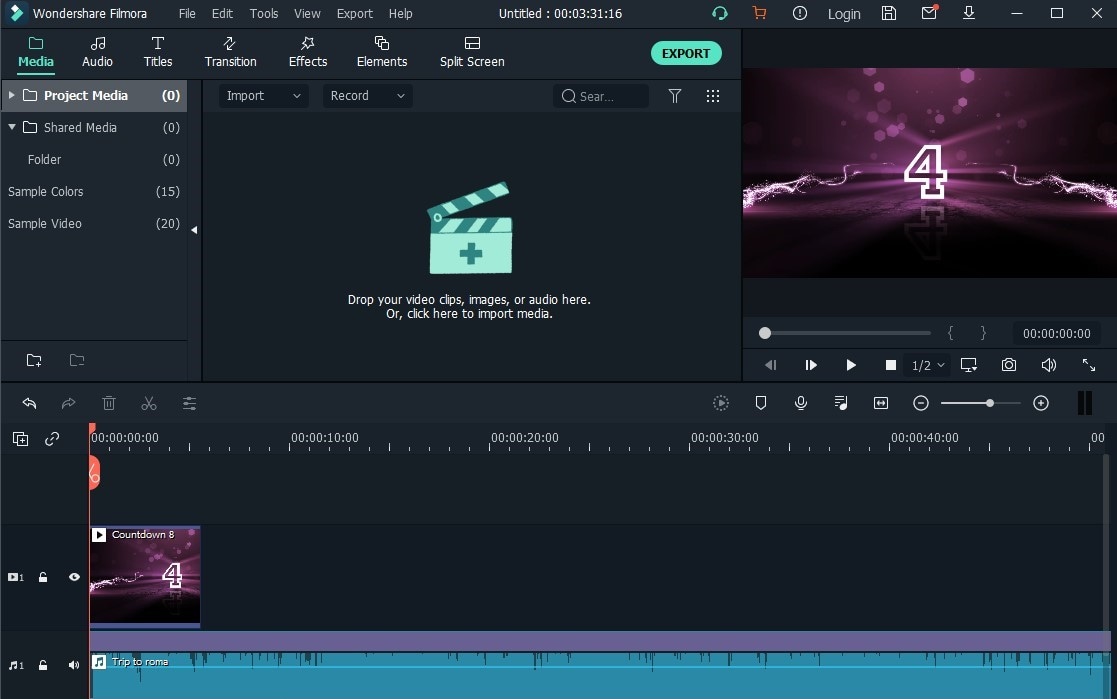 Premiere Pro is a timeline-based industry-leading software by Adobe that facilitates editing professional projects and videos for TV and films. Its advanced and powerful set of capable features for both 2D & 3D editing is making fitted editing on simple footage and make it a whole new storytelling cinematic piece. To summarize, Premiere Pro is a go-to option for professionals.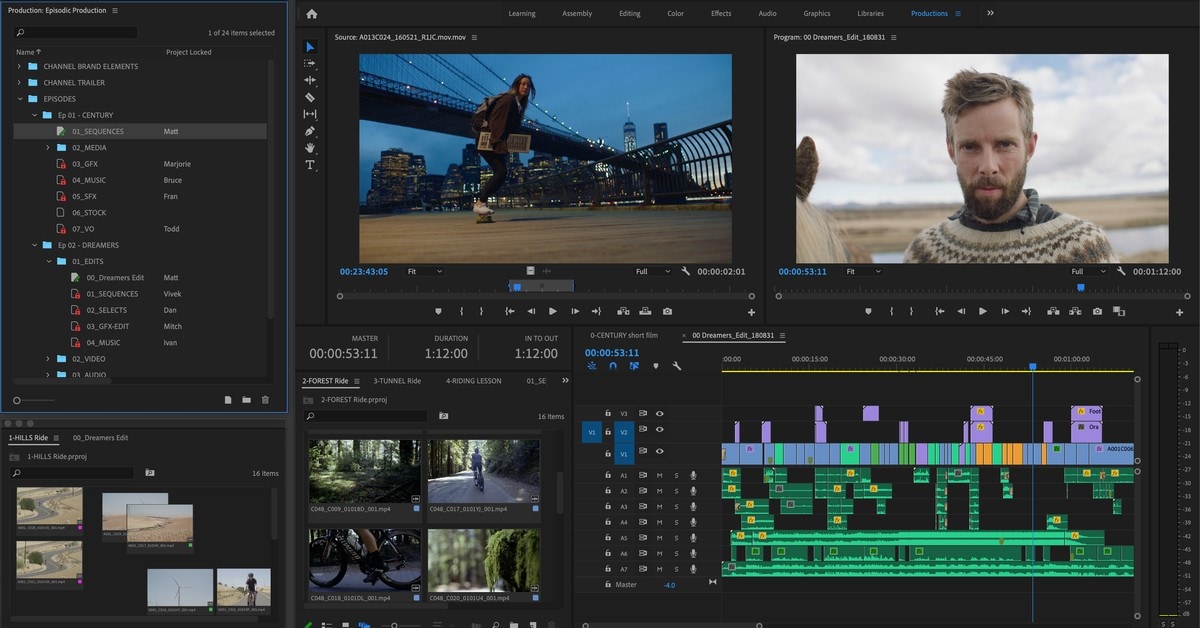 But before jumping to the conclusion and buying one of them, let's first evaluate different aspects of Wondershare Filmora X & Adobe Premiere Pro. We'll compare them side by side for their offered features, usability, performance, and all but not the least, pricing plan. Without any further ado, let's hop onto our comparison part.
---
Part 2: Filmora X vs Adobe Premiere Pro
1. Usability:
- Beginners and novices are making a complete breakthrough with Wondershare Filmora X's easy-to-use and interactive workplace. It offers its user a modern yet straightforward workflow to have a smooth editing experience. Most frequently used options are available right there on the main screen. Import your video, drop it in a timeline, add effects & transition, and voilà. Your video is ready to be exported and share.
- On the other hand, Adobe Premiere Pro provides its user with an advanced minimalist workplace. It has divided different features into separate panels, each having its own function. These multiple off-the-eye level features are troublesome for beginner level videographer.
Relatively, Filmora X offers more efficient usability for novices as compared to Premiere Pro.
2. Video Editing Features:
Both offer numerous advanced tools to enhance the overall storyline of the videos. For example:
Color Correction:
- With the amazing editing power of Filmora X, you can render standard color correction in your video clip, including brightness, saturation, and contrast, etc.
- Along with these features mentioned above, Adobe Premier Pro will help you customize your video via sliding scales, linear graphs, color grading, etc.
Split-screen Effect:
- Filmora X follows a ready-to-go easy steps method to achieve the split-screen effect. You can preview and select built-in split-screen styles, drag your videos in it, and be done with it.
- However, Adobe Premiere Pro requires more extensive steps for the process.
Apart from the mentioned features, the majority of other required editings such as motion tracking, audio track mixer, drop shadow, stabilization, and many other advanced-level functions are also offered by Filmora X and Premiere Pro.
3. Pricing Plan:
- Filmora X offers an annual in addition to a perpetual plan. These are as follows:
Annual Plan - Windows: $39.99 & macOS: $44.99
Perpetual Plan - Windows: $69.99 & macOS: $69.99
- Adobe Premiere Pro has monthly as well as annually pricing. They are:
Monthly Plan - $31.49/monthly
Paid Monthly - $20.99/monthly; Prepaid - $239.88/yearly
Comparatively, Adobe Premiere Pro is proving to be a lot expensive than the Filmora X.
4. Device Supported:
Filmora X and Premiere Pro support Windows as well as Mac operating systems. Compatibility for both is as follows:
- Filmora X is compatible with Windows 7 or later versions (64-bit), and for Mac, it is fully compatible with macOS X 10.11 or later versions.
- Adobe Premiere Pro supports only Windows 10 and the newest version and macOS v10.14 & its later versions.
In general, the system requirements for Filmora X are not higher than Adobe Premiere Pro.
---
Conclusion
It is almost a requirement for new editors to grasp high-quality editing software but learning the right one must also be important. Premiere Pro facilitates you in professional movie-making or big projects, but it's not beginner-friendly software. Its advanced interface and specialized tools are a treat for the professional editors, but it will surely leave newcomers to astound. However, Filmora X is easier to handle. Its simplified usability with stunning effect, amazing transition, multiple overlays & text, and the royalty-free audio library is surely a good choice for starters.