Contents
Is it Possible to Apply Picture in Picture Effect using Final Cut Pro?
There are a number of video effects that every video editor should be able to showcase. One of these is the picture in picture effect (PIP). Final Cut Pro provides a relatively simple way to apply this effect, however it is not a one-step procedure. The Final Cut Pro picture in picture effect requires a basic knowledge of the window interface, the use of simple keyboard commands and the utilization of the inbuilt transform effect feature.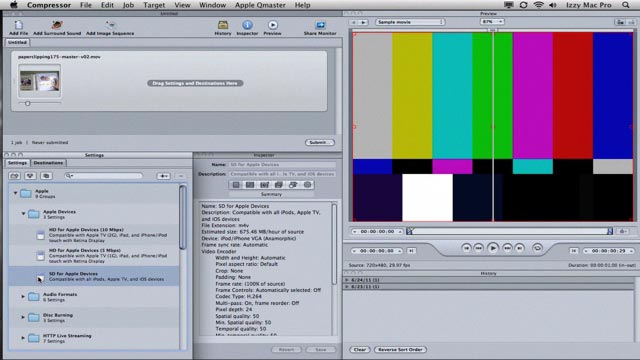 To apply this effect in Final Cut Pro, here are 7 steps to follow:
Step 1. Start off in the main Final Cut Pro Interface, with the project timeline pane, event browser pane, and video viewer pane in view.
Step 2. Add your intended background video to the primary storyline(indicated in blue in the project timeline pane at the bottom) by selecting it from the event browser pane.
Step 3. To keep this as the background video and to be able to add the PIP video, it needs to be marked. Do this by making sure that the play progress indicator _the vertical line with an arrow facing inwards at each end_ is parked over the intended background video by either dragging it into position or playing the video until you can park it there.
Step 4. Then press the X key to mark the background video.
Step 5. To overlay the PIP video over the selected background video, go to the event browser pane, select the PIP video and press the Q key to stack on top of the background one. It should be automatically added above the background video on the primary storyline.
Step 6. In the project timeline pane, select the foreground video using the cursor then click on the transform effect button on the toolbar below the video viewer pane. Blue handling nodes should appear on the corners of the PIP video in the video viewer pane.
Step 7. Using the handling nodes, click and drag them to resize the PIP video. Drag the PIP video to the desired position after resizing, play the clip and that's a picture in picture effect.
Part 2: How to Add PIP Effect using Filmora Video Editor for Mac

How to Apply PIP Effect with Filmora Video Editor for Mac
How to Add Picture in Picture Effect to Video with Filmora Video Editor for Mac: